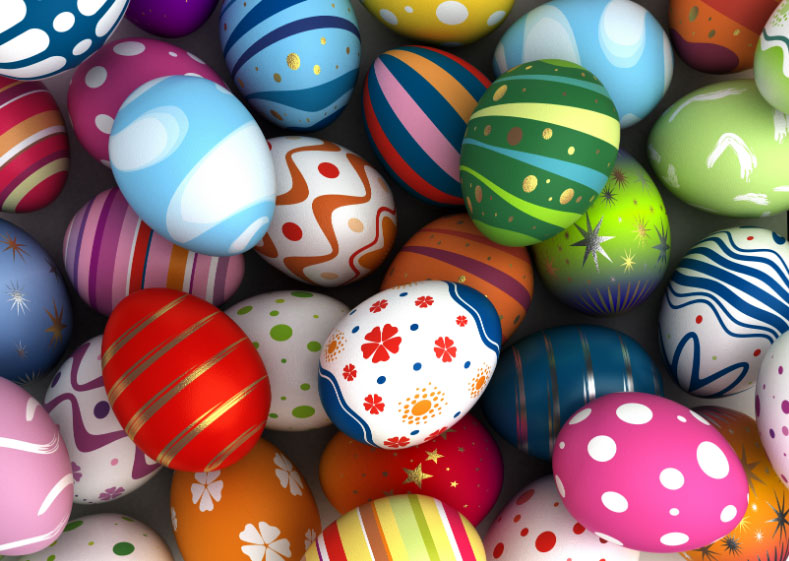 There is so much to explore in the Blue Mountains this Easter long weekend! With the weather looking fine, particularly on Saturday and Sunday, you will find plenty of local outdoor family fun in and around the Blue Mountains – and please remember that daylight savings ends this weekend (3am Sunday) so wind your clocks back an hour on Saturday night.
Local Blue
Mountains Markets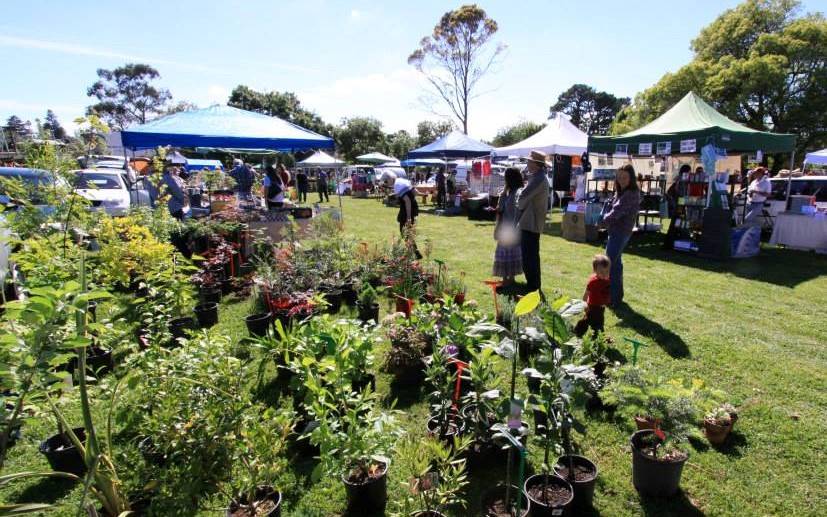 Easter Markets are on this weekend! Head to the Sorelle Easter Market in Blaxland (mainly local businesses run by Mums!), Glenbrook Rotary Markets this Saturday, Blackheath Craft Market on Saturday and Monday, Richmond Good Food Market, Bilpin Community Markets and the brand new Megalong Maker's Market! Check out our full Blue Mountains Markets Guide here.
Pick Your Own Fruit
in the
Blue Mountains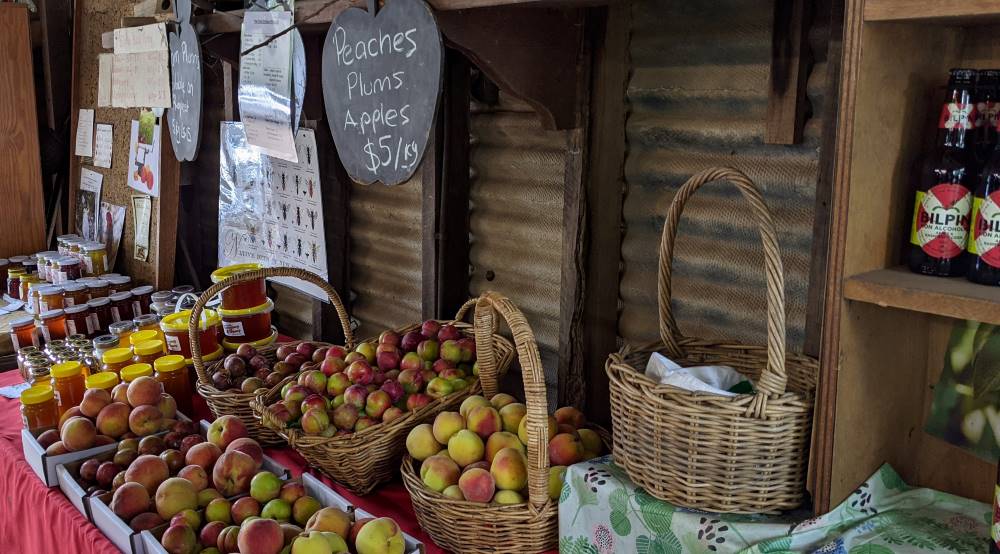 Blue Mountains Pick Your Own Fruit Orchards are open this long weekend! Bilpin Fruit Bowl is open all Easter long weekend and Pinecrest Orchard Bilpin is open Saturday and Sunday for picking your own persimmon, apples and chestnuts! View our full 'Pick Your Own Fruit' guide here.
Easter Sunday Church Services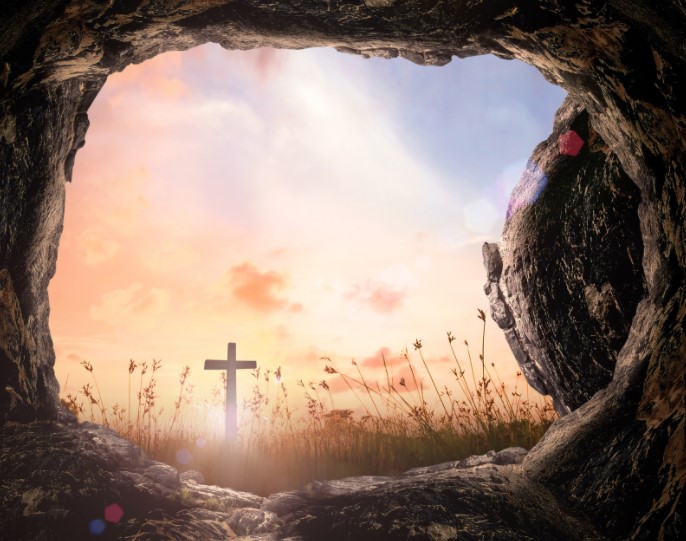 Celebrate Jesus' death and resurrection this Easter Sunday at a family church service in the Blue Mountains, with special activities for the kids! Lower Mountains Anglican Parish (LMAP) will hold family services at Mount Riverview, Blaxland and Glenbrook. LMAP Glenbrook has an Easter egg hunt planned for after the 9am service and a jumping castle for kids, as you enjoy great barista coffee! 10.30am Sunday services are also streamed live at lmap tv on YouTube.
Springwood Anglican will also hold family-friendly services on Easter Sunday and Holy Trinity Wentworth Falls will celebrate Easter with a band, egg hunt, puppets and barista coffee. Central Villages Anglican Church Lawson have an Easter egg hunt and jumping castle planned for kids to enjoy too! Click on the relevant links above to find out more about fun family Easter church services across the Blue Mountains. Most churches now live stream every Sunday too. Remember to wind your clocks back an hour this weekend, with the end of daylight savings!
Family Friendly Bushwalks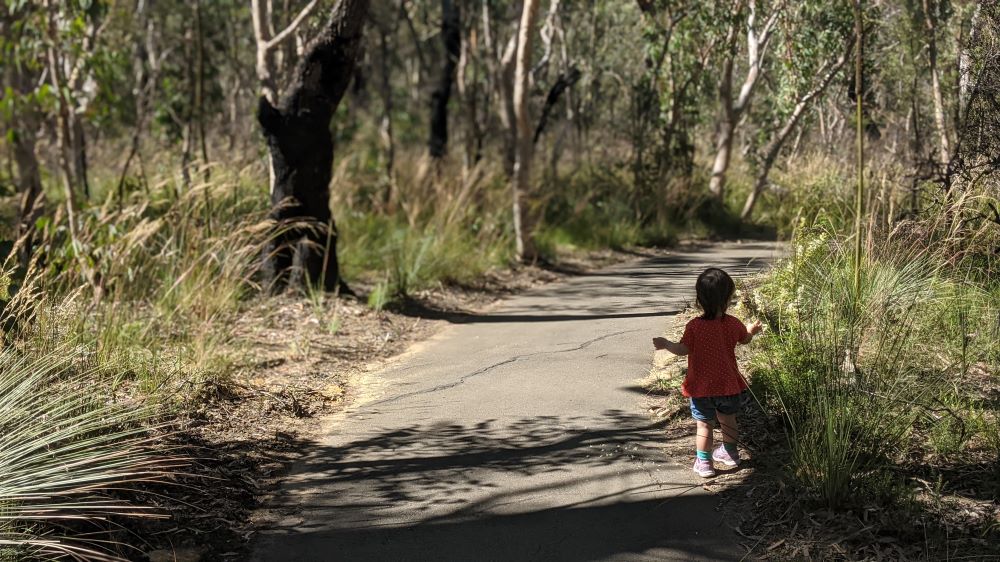 Discover one of the many amazing family-friendly bushwalks in the Blue Mountains this Easter long weekend. There are so many incredible walks but if you need a recommendation, try the Five Waterfalls Walk in Lawson, Birdwood Gully in Springwood or the beautiful pram-friendly Fairfax Heritage Track in Blackheath. View our full Family Friendly Blue Mountains Bushwalks guide here.
Wascoe Siding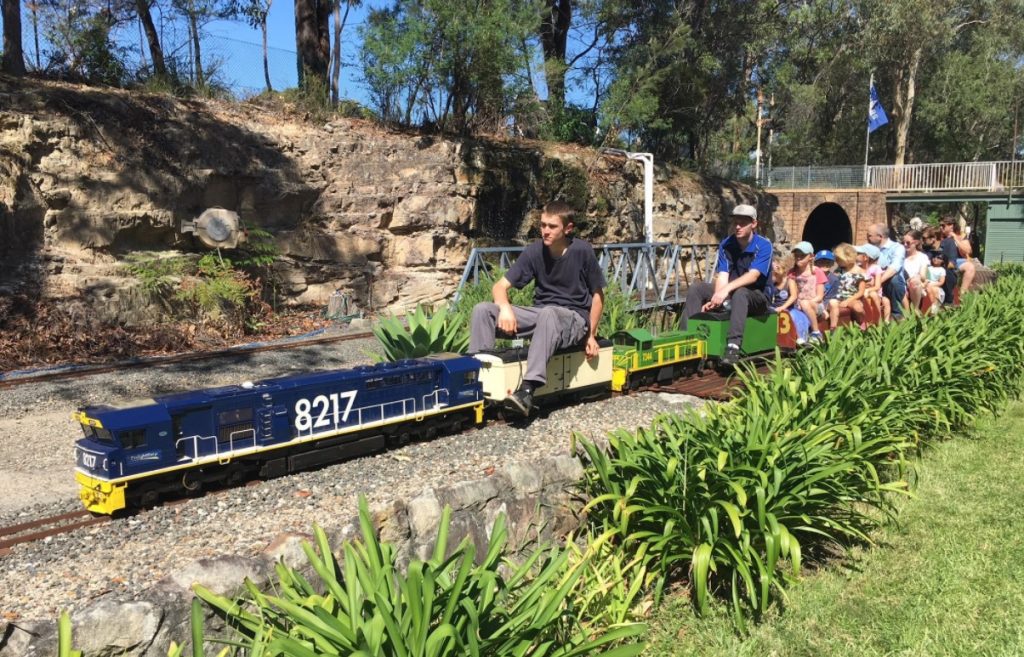 Wascoe Siding Miniature Railway, Blaxland, is a fun and unique family activity in the lower Blue Mountains, suitable for all ages. Learn about steam engines from local miniature railway experts and create wonderful memories at the historic Wascoe Siding Minature Railway.
WHEN: Sunday, April 4, 2021
WHERE: 15 Grahame Street, Blaxland NSW 2774
SUITED FOR: Primary aged children aged 5 – 12 years
COST: Train ride tickets are for up to 4 people per carriage (purchase one ticket for $15). Entry Fees: Children up to 3 years free; Ages 4 to 16 years $2; Ages 17+ $5; Pensioners/concession holders $2. Payment at the front gate is via EFTPOS or non-contact methods only.
HOW TO BOOK: Online e: wascoesiding@gmail.com
WEBSITE: infobluemountains.net.au
SOCIAL MEDIA: Facebook
Luddenham Easter Festival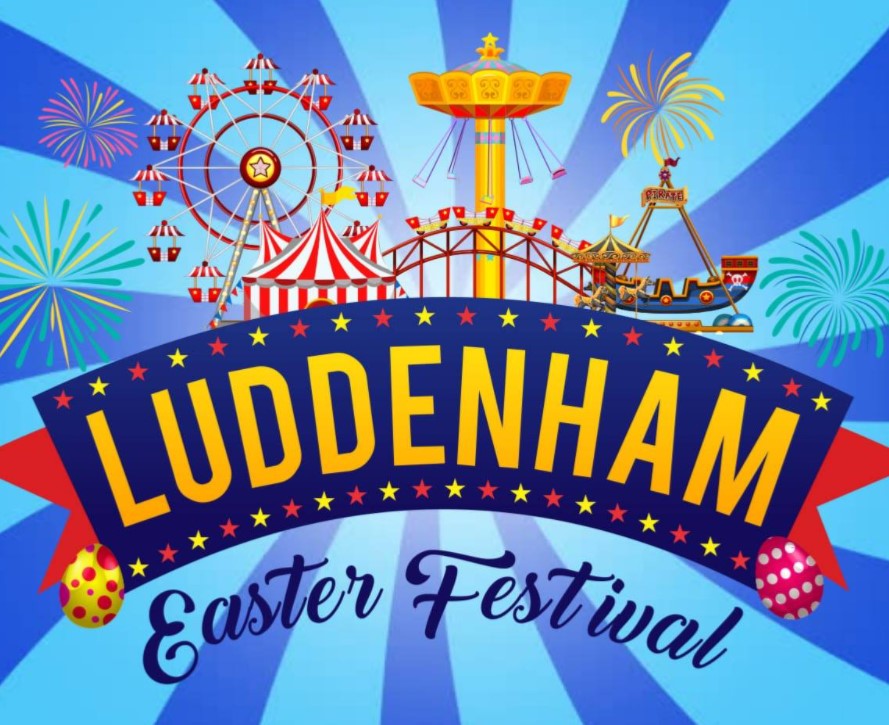 The Luddenham Easter Fair is back, bigger and better than ever. This year with two fun-filled weekends kicking of this Easter Long weekend from 1pm daily. Lots of rides, food and the latest showbags. There is no need to buy tickets in advance, just pay as you go. You will need to sign in with the QR CODE at entry via the NSW HEALTH app. EFTPOS is available further info at Luddenham Easter Festival.
WHERE: Luddenham Showground, 442 Park Road, Luddenham NSW 2745
COST: Entry is $2, FREE parking. Ride specials over Easter: 30 coupons $25, 60 coupons $50, 90 coupons $75, 120 coupons $100.
OPEN: Saturday 5 April, 1pm – 8pm. Fireworks at 8pm;
Sunday 6 April, 1pm – 8pm. Fireworks at 8pm;
Monday 7 April, 1pm – 6pm;
Friday 9 April, 1pm – 6pm;
Saturday 10 April, 1pm – 6pm; and
Sunday 11 April, 1pm – 6pm.
CONTACT: karrenblades@hotmail.com
SOCIAL MEDIA: Facebook
Visit A Park and Playground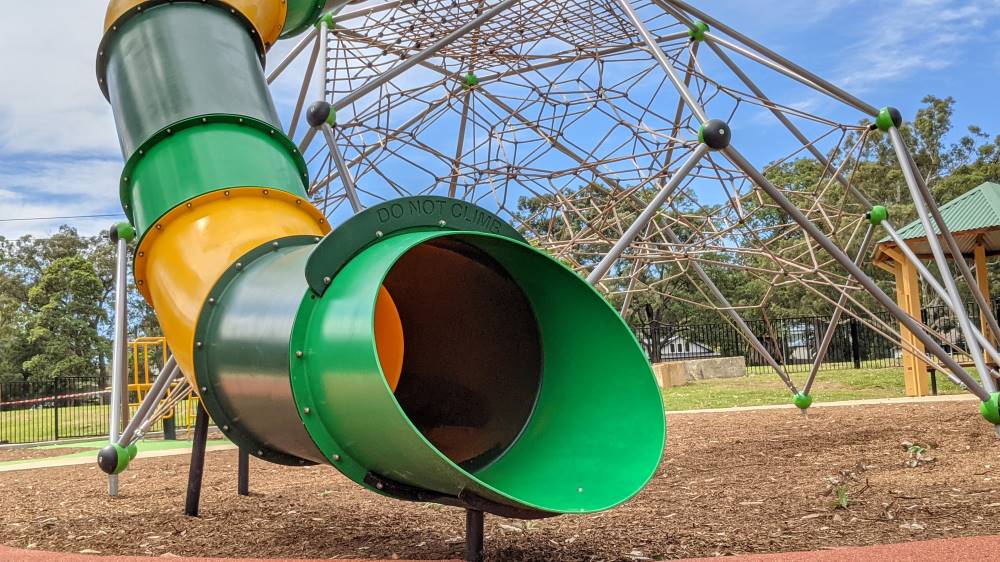 The new Glenbrook Park should be high on your list to check out this Easter long weekend if you are looking for a fantastic place for your family to visit. Bring a picnic lunch or plan a barbecue with family and friends – this new playground upgrade is wonderful!
Lithgow Adventure Park is also one to check out. It is set in a lovely spot in South Bowenfels, overlooking the Blue Mountains. Wentworth Falls Lake is a great space for the family, also with a circuit walk around the lake. Wilson Park is lovely and Memorial Park Blackheath is worth a visit. Check out our Top 10 Blue Mountains Playgrounds here.
View The Rare Pink Flannel Flowers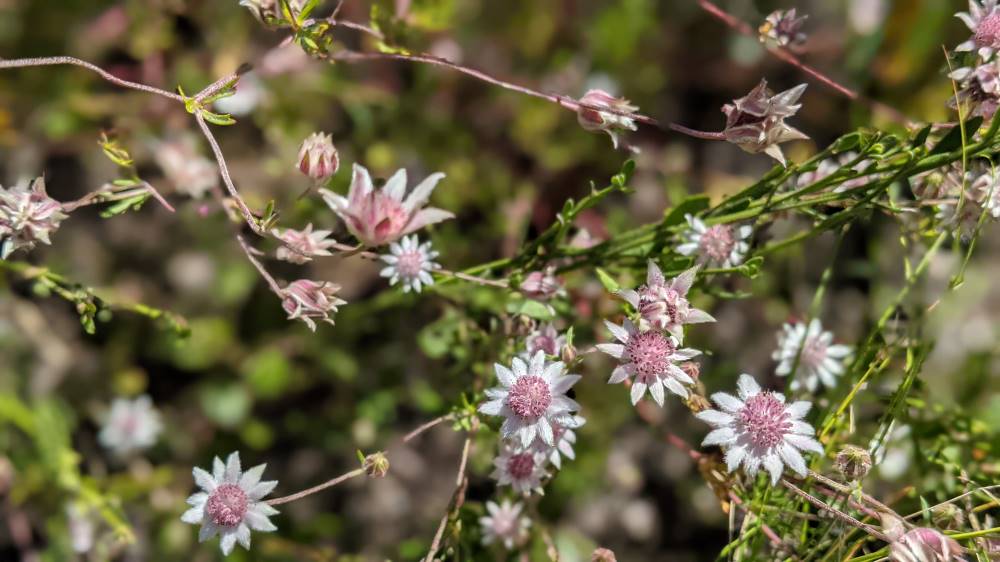 We are now at the tail end of viewing the amazing rare pink flannel flowers. Even though they are not as many or as vibrant as before, you may still see them in a few spots throughout the Blue Mountains. See our article on this amazing wonder of natures renewal here, to find out the best vantage spots to see the pink flannel flowers.
Dine and Discover
Blue Mountains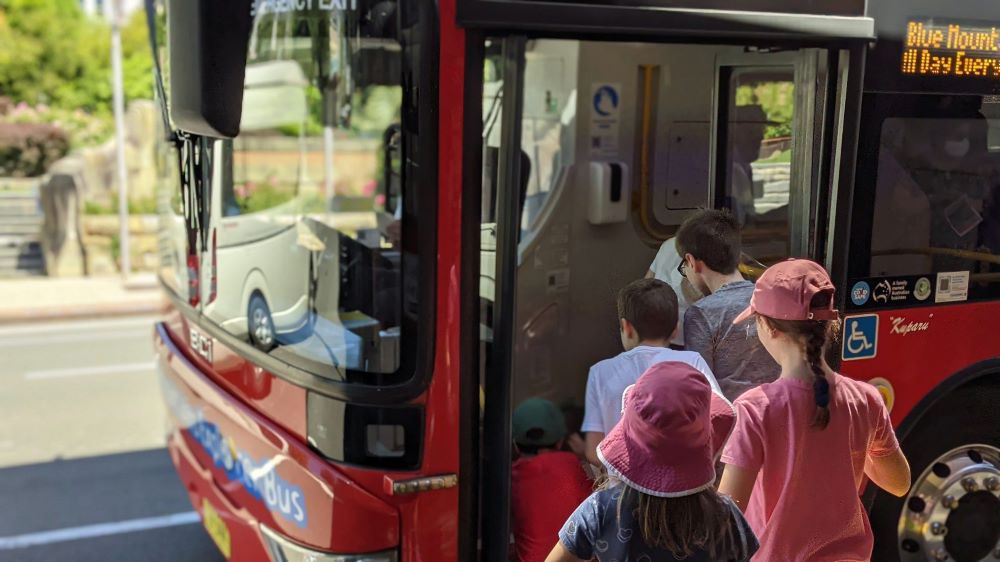 Spend your Dine and Discover vouchers at various places throughout the Blue Mountains. Support local and enjoy your Easter long weekend at a cafe, restaurant or Blue Mountains service provider. You may like to ride the Blue Mountains Explorer Bus or enjoy high tea with Archer and Hobb Fine Tea Merchants.
Check out our recent Facebook post with all of the details on how to claim your vouchers and get some great local suggestions on where to use your Dine and Discover vouchers.
Easter Carnival at Panthers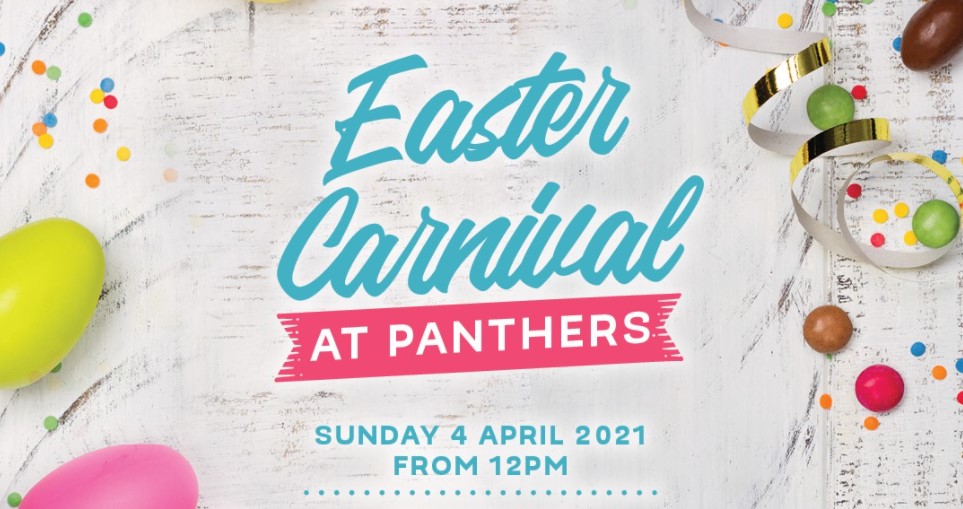 Celebrate Easter Sunday with Penrith Panthers at their FREE Easter Carnival in the Backyard! The whole family will have a blast with carnival rides, food trucks, kid's entertainment and activities, live music and more! There will also be a visit from the Easter bunny and a petting zoo.
WHEN: Sunday 4 April from 12 midday
WHERE: 123 Mulgoa Road, Penrith, NSW 2750
COST: FREE entry
WEBSITE: https://penrith.panthers.com.au; Contact: information@panthers.com.au
SOCIAL MEDIA: Facebook
Horse Riding in the Blue Mountains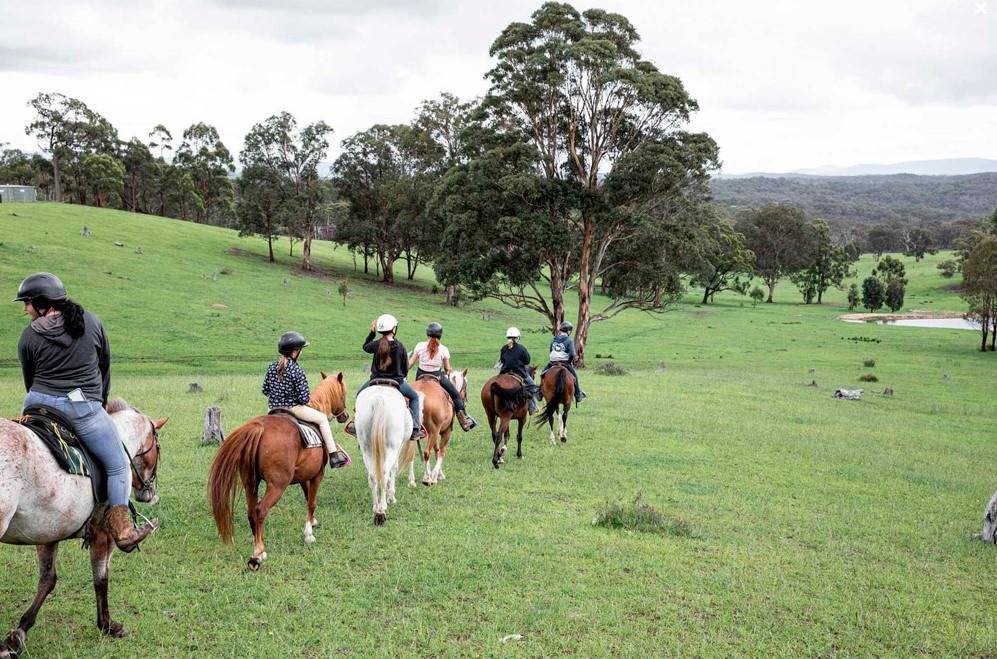 Enjoy fantastic views of Blue Mountains escarpments, open paddock, bushland and mountainside horse trails with Centennial Glen Stables in the Kanimbla Valley, located just 20 minutes outside Blackheath.
WHERE: Ride in the Centennial Glen area of the beautiful Kanimbla Valley, just a 20-minute drive from Blackheath.
SUITED FOR: Horse riding 6 years +, pony rides 2 years +, All rides are a minimum of two riders. Single riders may join another group.
COST: Horse riding: "Per Person" Half hour $55; 1 hour $75;1.5 hours $105; 2 hours $130; 3 hours $185; 4 hours $240.
Pony or lead rides: 10 min lead ride $35; 20 min lead ride $40; 30 min lead ride $50. Half hour riding lesson, $75.
Sulky driving: $150 / hour, $210 for 1.5 hours.
Sunset Rides: 1.5 hrs: $150 per rider.
HOW TO BOOK: Online. Or for more information contact Jim Commens on 0417273438; e: centennialglen@westnet.com.au
WEBSITE: https://www.centennialglenstables.com/
SOCIAL MEDIA: Facebook; Instagram
So there you have it – 10 amazing ways to spend your Easter long weekend in the Blue Mountains. If you would like even more inspiration on great local places to visit, then head to our website to browse our local directory of businesses and activities.
More From Blue Mountains Mums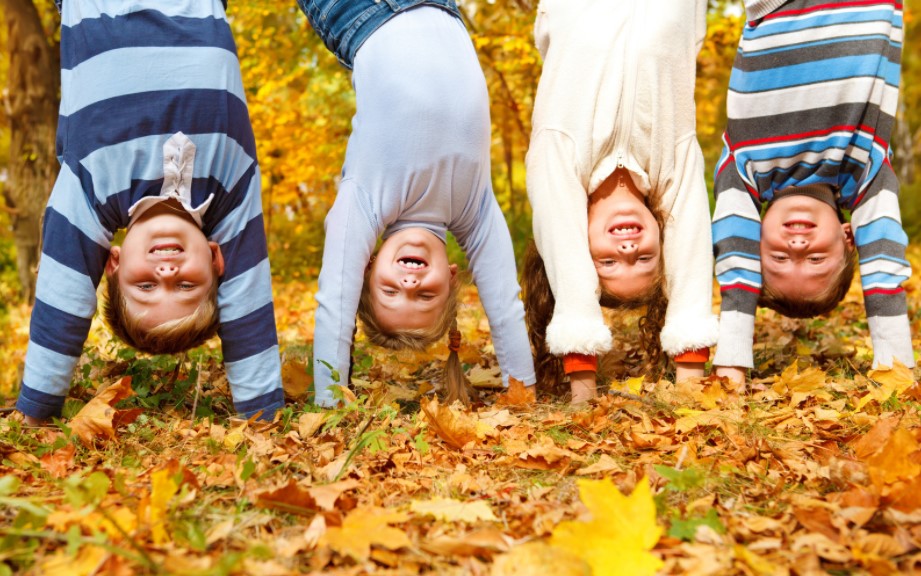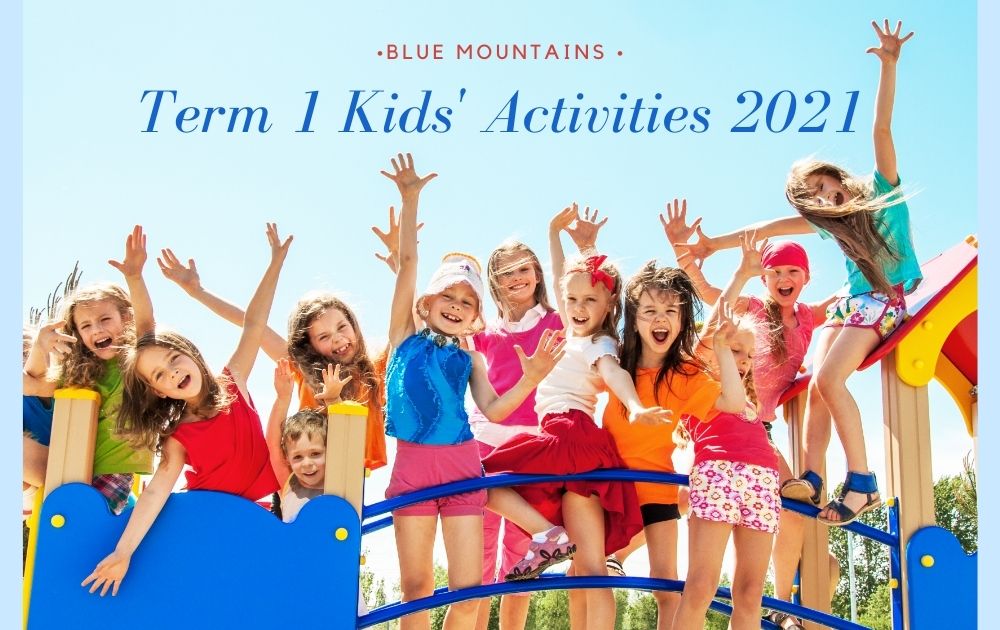 Follow us on Facebook to stay in the loop and receive special offers.
Join our Blue Mountains Mums Local Facebook Group to connect with other local Blue Mountains Mums.