Effective date: June 3, 2020
Last updated: June 12, 2020
Trading as Blue Mountains Mums ABN: 97 226 690 522
Your privacy is important to us. "We"/"Us" (Blue Mountains Mums) are committed to protecting your (the user of the website) privacy and personal information that we collect through our site (the website including all pages, sub pages, articles, business directory of which is located at www.bluemountainsmums.com).
In this page:
– Personal information collected
– Disclosure of personal information
– How your information is stored
– How your information is used
– Use of Cookies
– Opt In and out
– Your own information
– Accessing your personal information
– Changes to our Privacy Policy
– Complaints
– Contact us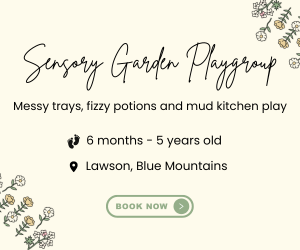 When you provide us with your personal information including your name, email and suburb, it indicates that you have read and accepted our Privacy Policy. You do not have to provide us with any personal information if you do not wish to but it may affect your experience of the site and any offers, products and services offered on it. Please read this Privacy Policy carefully and contact us if you have any questions.
We may gather certain information from users of our site. As such, this Privacy Policy outlines what information we collect, how we use it, and your rights.
By continuing to use our site you acknowledge that you have reviewed and considered this Privacy Policy, and that you agree to it. That means you also consent to the use of your information and the method of disclosure as described in this Privacy Policy. By using our site, you understand and agree to our Privacy Policy.
Personal information collected
When you use our site, we may collect information from you through automated tracking systems (such as information about your browsing preferences) and information that you volunteer to us when you sign up on Facebook or at other times when using the site.
We will not collect information that identifies you personally, except when you volunteer that information to us during sign up, comments made on the site or when you participate in competitions and surveys.
Occasionally, we may request information from you to assist us in improving our site, services, articles or other content. We may ask you questions about your demographics, suburb, age of your children or preferences in relation to the site.
Comments
When visitors leave comments on the site we collect the data shown in the comments form, and also the visitor's IP address and browser user agent string to help spam detection.
An anonymized string created from your email address (also called a hash) may be provided to the Gravatar service to see if you are using it. The Gravatar service privacy policy is available here: https://automattic.com/privacy/. After approval of your comment, your profile picture is visible to the public in the context of your comment.
Media
If you upload images to the website, you should avoid uploading images with embedded location data (EXIF GPS) included. Visitors to the website can download and extract any location data from images on the website.
Disclosure of personal information
We do not disclose any personal information to third parties or overseas entities. We may disclose personal information to credit reporting agencies and courts, tribunals, regulatory authorities where customers fail to pay for goods or services provided by us to them. It may also be provided to courts, tribunals, regulatory authorities, and law enforcement officers as required by law, in connection with any actual or prospective legal proceedings, or in order to establish, exercise or defend our legal rights.
How your information is stored
We take the protection and storage of your personal information very seriously so we take all reasonable steps to protect your personal information. Your information (such as your name and email address) is stored securely by us in our digital database and is not shared with any third parties.
How long we retain your data
If you leave a comment, the comment and its metadata are retained indefinitely. This is so we can recognize and approve any follow-up comments automatically instead of holding them in a moderation queue.
For users that register on our website (if any), we also store the personal information they provide in their user profile. All users can see, edit, or delete their personal information at any time (except they cannot change their username). Website administrators can also see and edit that information.
How your information is used
We use any personal information you voluntarily shared with us to improve your experience with our site. We may use your email address to send you our newsletter, which may include indirect marketing or advertising about products or services that may interest you. It may also be used to to contact and communicate with you, for internal record keeping, to run competitions or offer additional benefits to you, and to send you promotional information about third parties that we think may be of interest to you.
Use of Cookies
We use cookies to collect information about your browsing behaviour and preferences on our site. They enable us to tailor our site to your needs to improve your user experience. Cookies cannot access any information stored on your device. Most browsers automatically accept cookies but you are able to change your browser settings to remove, block or delete them. Our Privacy Policy refers to use of our own cookies, not any third party advertisers on our site. For information about third party advertiser's use of cookies you need to consult their privacy policy.
Opt In and out
If you receive an email or newsletter from us because you gave us your email address and you would rather not receive any correspondence from us then you may opt out of receiving emails by clicking 'unsubscribe' at the bottom of the email or newsletter. We will process your request as promptly as possible.
Your own information
When you use our site you acknowledge and agree that if you publish your personal information in publicly accessible places, including our comments sections or Facebook page or groups, then you are responsible for that information and we are not liable for what you say.
Accessing your personal information
Blue Mountains Mums is committed to managing your personal information in an open and transparent manner while you use our website. You have a right to access your personal information and request its correction. You may request, update and correct your personal information at any time by emailing us at team@bluemountainsmums.com as set out in the Privacy Act 1988 (Cth). Your access and correction requirements in the Privacy Act operate alongside other informal or legal procedures including the Freedom of Information Act (1982).
Changes to our Privacy Policy
We may make changes to this Privacy Policy at any time. We aim to review and update our Privacy Policy as needed so please check it regularly for any changes. If we make any changes, your continued use of our site after that date confirms that you acknowledge, accept and agree to those changes.
External Links
Sometimes we post links to other websites. This policy does not apply to your content (any content posted to or added to the website by you, including comments) any third party links or applications (links or references to other websites, none of which is controlled by us) that our site contains. We are not responsible for or liable for the protection and privacy of any information on other websites. You must refer to their website's Privacy Policy.
Complaints
We aim to serve our community and users of our site to the highest standard of honesty and integrity. If you have a complaint in relation to our handling of your personal information, we endeavour to resolve the issue promptly with you (within 30 days). If you have a complaint in relation to our handling of your personal information and have reason to believe that we have breached the Australian Privacy Principles please outline your complaint in writing and email us at team@bluemountainsmums.com outlining how you think we may have breached the principles.
Contact us
Colinda DV Founder – Blue Mountains Mums
ABN 97 226 690 522
Email: team@bluemountainsmums.com
Address: PO BOX 159
Glenbrook, NSW, 2773