Welcome to Blue Mountains Mums!
Started by a local Blue Mountains Mum, BMMs is a connected community for parents in the Blue Mountains.
Blue Mountains Mums is your hub for all things parenting, children and Mum-related. It's where we find connection with one another, support, encouragement, recommendations and advice.
The Blue Mountains National Park is our ultimate playground for raising our children and enjoying life together. We walk side by side, regardless of where we are in our parenting journey. At Blue Mountains Mums, we spur one another on and support our local community.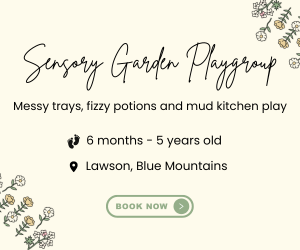 Our website features informative articles and listings that are full of local tips, businesses and resources related to raising a family in the Blue Mountains. Our goals are connectedness, community and equipping families with up to date resources that make life that little bit easier.
Life is wonderful in the Blue Mountains and we hope that Blue Mountains Mums helps you to feel strongly connected with other local parents. A very warm welcome to you!
Blue Mountains Mums acknowledge the Traditional Owners of Country of the Blue Mountains and recognise the continuing connection to lands, waters and communities. We pay our respect to Aboriginal and Torres Strait Islander cultures and to Elders past and present.