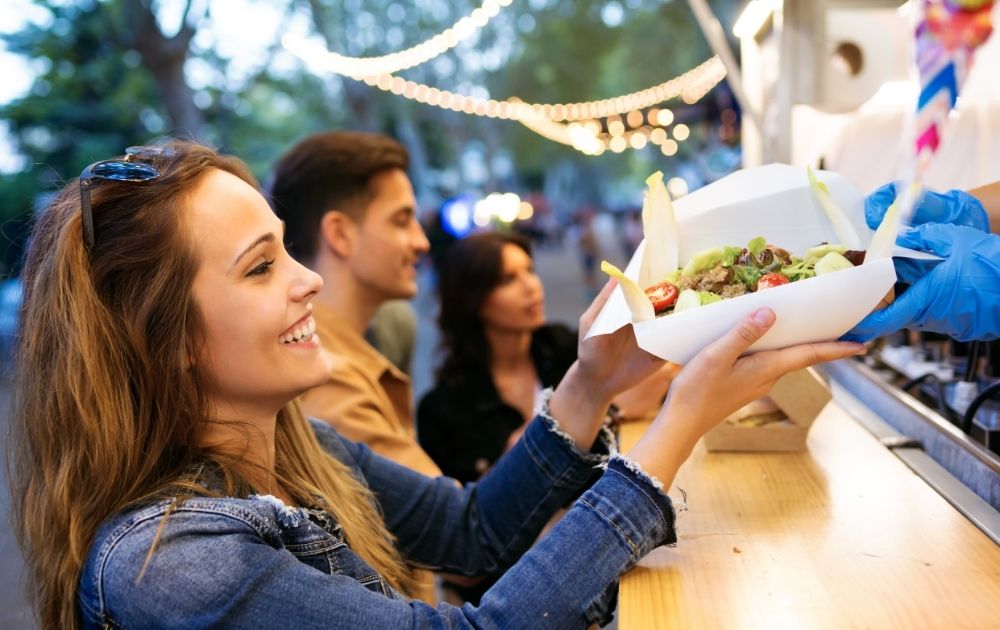 We are famous for our wonderful community Blue Mountains markets. They bring great fun and atmosphere to our weekends, whilst supporting local businesses and communities. This Summer, many markets are open, whilst some remain closed until further notice. Please check each market's Facebook Page and website for updates.
For the markets that are on, each has a COVID plan in place and everyone should practise social distancing.
PLEASE NOTE: Whilst we aim to update this guide regularly, it is best to check the relevant market's Facebook Page and website for up to date information regarding weather and other factors that may affect market dates and times.
Please use the quick links below to skip straight to your local market or enjoy reading about all the fabulous markets happening in the next few months. Blue Mountains Mums hope that you enjoy shopping locally!
June Long Weekend Twilight Market, Bonfire & Fireworks
Glenbrook Rotary Markets
Mountain Marketeers – Blackheath Craft Market
Springwood Growers Market
Blackheath Growers Market
Leura Local Markets
Richmond Good Food Market
Bilpin Community Markets and Cafe
Virtual Wollemi Artesian Markets

JUNE LONG WEEKEND TWILIGHT MARKET, BONFIRE & FIREWORKS, PORTLAND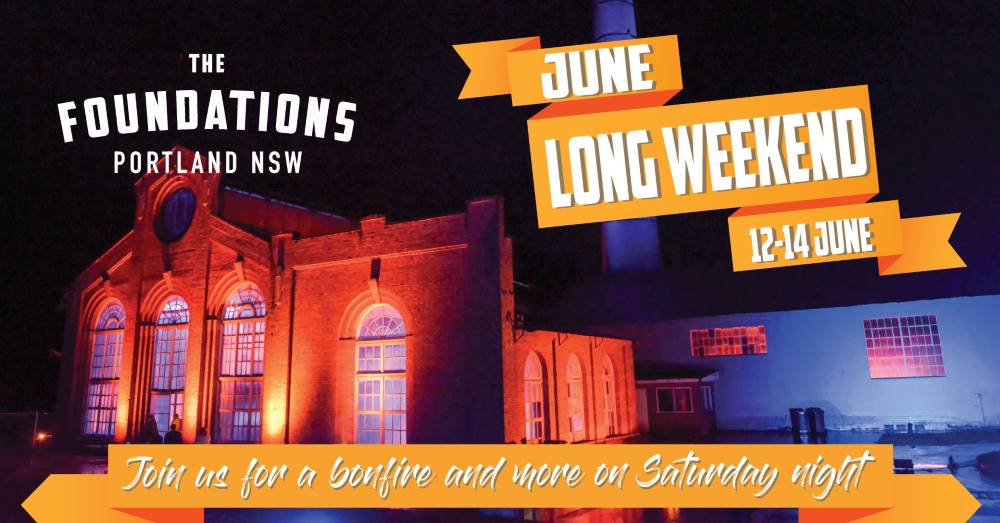 Cracker night is back this June Long Weekend! The Foundations at Portland is set to take visitors on a nostalgic trip down memory lane on the June Long Weekend with the Twilight Market featuring a giant bonfire and a Fireworks show by Howards and Sons.

There will be over 40 stalls as well as 8 food vendors on site for the markets, great music, but the main attraction will be the giant bonfire and the fireworks show at 8pm.

Pyrotechnic masterminds Howard & Sons will be providing a world class fireworks display with modern versions of some of the old school favourite fireworks, and with the heritage buildings of The Foundations as the backdrop, it is sure to make for an amazing display for everyone to enjoy.

There will be activities all long weekend including access to the Millpond for Trout fishing, the return of the MOCZA Museum in the Annexe and much more!
Date: June 12, 2021
Time: From 4pm – 9pm
Address: The Foundations, Portland
Social Media: Facebook
Cost: FREE
GLENBROOK ROTARY MARKETS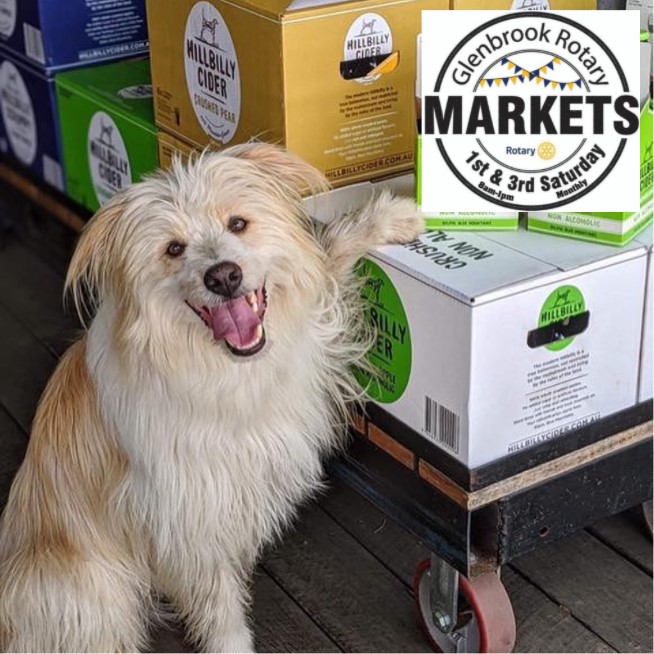 One of our most popular Blue Mountains Markets, Glenbrook Rotary Markets are still running two markets a month. Both will have over 70 stalls, plus their famous Book Fair store. The Glenbrook Rotary Market offerings are diverse enough to ensure you have a gloriously full basket and belly. Fashion, homewares, giftware, food, fresh produce, flowers and live entertainment.
Date: 1st and 3rd Saturday of every month.
Time: 8am – 1pm
Address: 10 Ross St Glenbrook NSW 2773
Contact: 0400 698 828; info@glenbrookrotarymarkets1@gmail.com
Visit Website
Social Media: Facebook
Cost: FREE ENTRY
MOUNTAIN MARKETEERS – BLACKHEATH CRAFT MARKET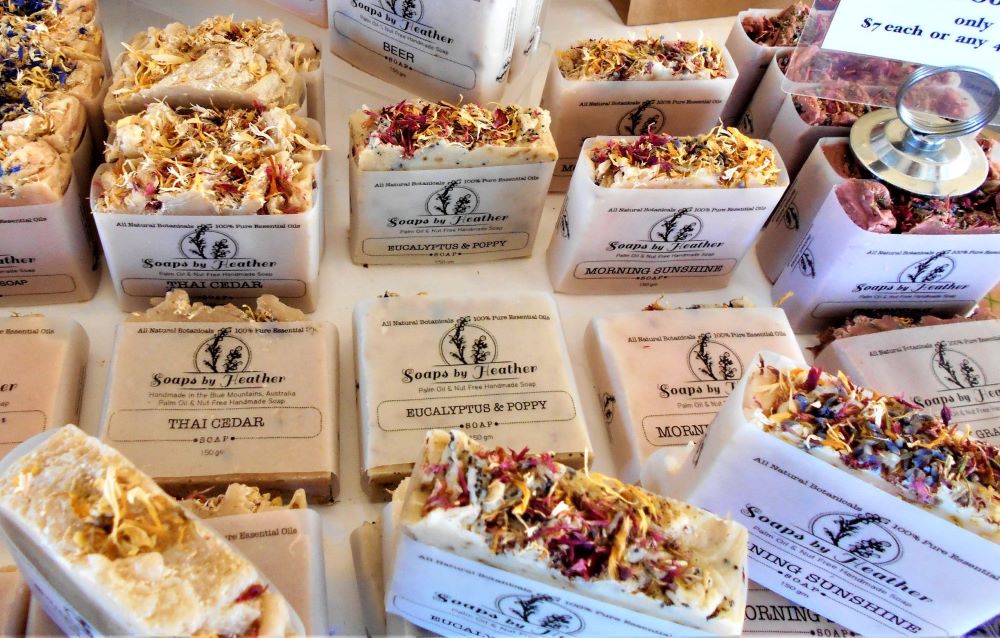 Mountain Marketeers is a community based and not-for-profit Blue Mountains markets co-op organization. They provide opportunities for local art, craft and handmade producers to introduce and market their products. Come and support locally produced art, craft and handmade products. Check their Facebook Page for all future dates on Saturday and Sundays.
Date: Various Saturdays and Sundays.
Next Market:
Time: 9am – 2.30pm
Address: Blackheath-Mt.Victoria RSL Sub-Branch
2 Bundarra St Blackheath NSW 2785 (over the railway crossing)
Contact: 0409 339 473; rahimisa76@gmail.com
Visit Website
Social Media: Facebook
Cost: FREE ENTRY
SPRINGWOOD GROWERS MARKET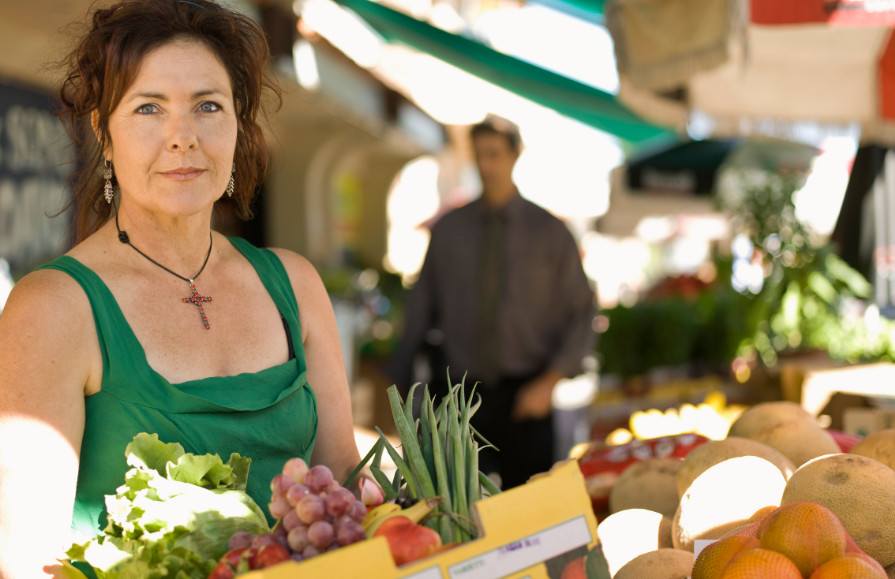 Date: 4th Sunday of the month.
Time: 8am – 12pm
Address: Springwood Hub 104 Macquarie Rd, Springwood NSW 2777 & The Oriental Hotel
Contact: 0414 733 400; springwoodgrowersmarket@outlook.com
Visit Website
Social Media: Facebook
Cost: FREE ENTRY
BLACKHEATH GROWERS MARKET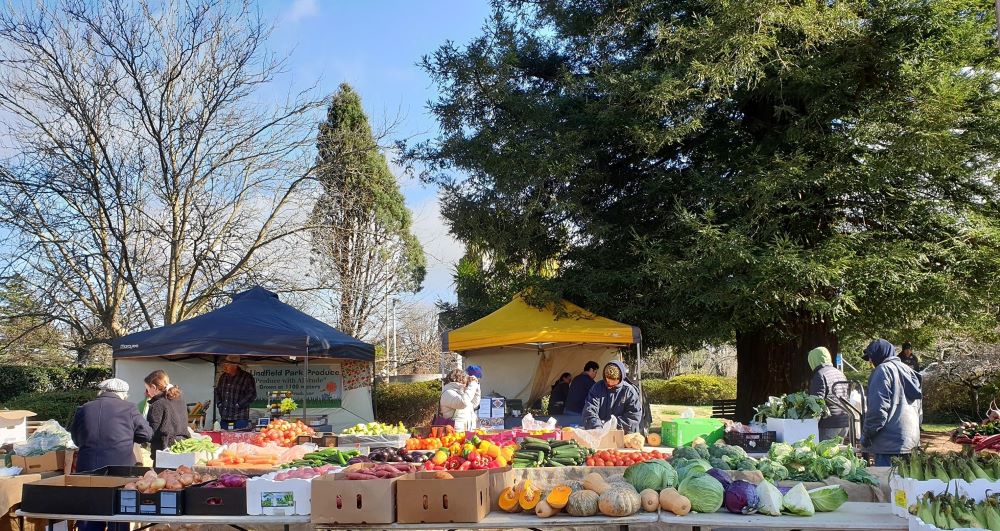 Blackheath Growers Market has been going for over 17 years. This Blue Mountains growers market supports local and regional farmers and producers.
Date: 2nd Sunday of each month.
Time: 8am – 12pm
Address: Blackheath Community Centre – Cnr Gardiner and Great Western Highway, Blackheath NSW 2785
Contact: 0422 582 773; blackcastle.events@bigpond.com
Visit Website
Social Media: Facebook
Cost: FREE ENTRY
LEURA LOCAL MARKETS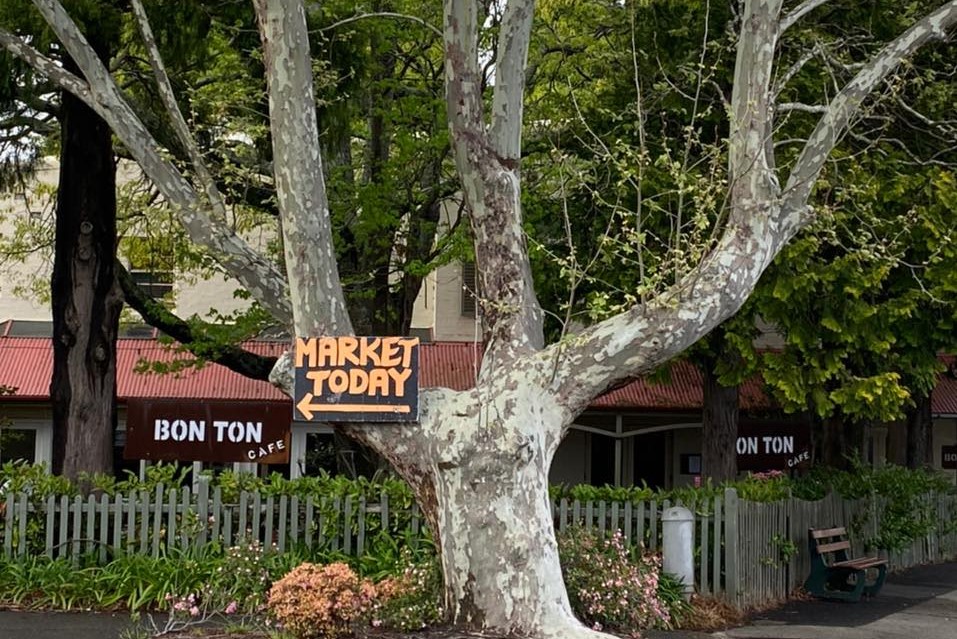 Leura Handmade & Produce Market @LeuraLocal Every Month: 1st Sunday, 2nd Saturday & Sunday, 4th Saturday & Sunday. A boutique collection of arts, crafts, jewellery, fruit, vegetables, bread & much more.
Date: Every Month – 1st Sunday, 2nd Saturday & Sunday, 4th Saturday & Sunday. Open for 2021! (Check Facebook as their dates are irregular at the moment).
Time: 8am – 4pm
Address: 137 Megalong St Leura NSW 2780
Contact: 0431 879 215; leuralocal@gmail.com
Visit Website
Social Media: Facebook
Cost: FREE ENTRY
RICHMOND GOOD FOOD MARKET
Markets on every Saturday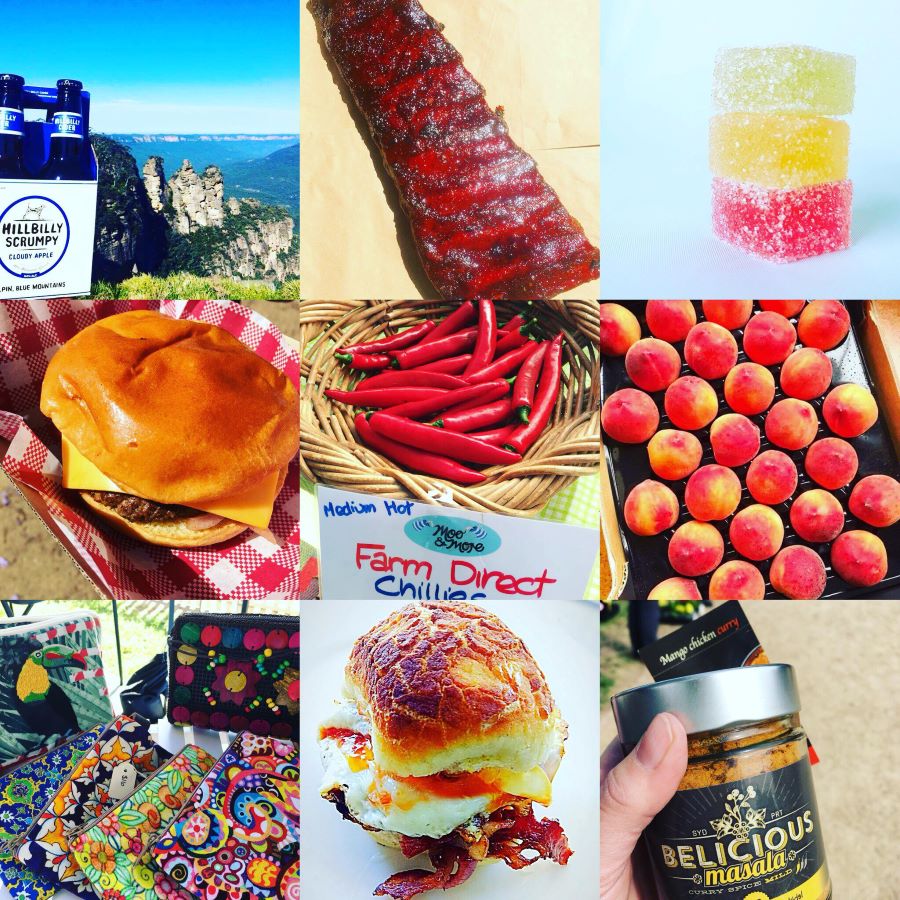 Food grown and produced in and around the Hawkesbury region is some of the finest in the country. You've probably heard stories from local growers about how food from the region often travels thousands of kilometres to distribution centres around the country only to end up back at one of the region's supermarkets. What if there was a way to cut out this unnecessary cartage, remove the middle man, source fresher produce, pay less for your food, and help local farmers earn a decent return? Well, there is.
Richmond Good Food Market is a place for local farmers and quality food producers to showcase their wares and interact with the community.
Date: Every Saturday
Time: 8am – 1pm
Address: Richmond Park – 180 Windsor St, Richmond NSW 2753
Contact: admin@richmondmarket.com.au
Social Media: Facebook
Website
Cost: FREE ENTRY
BILPIN COMMUNITY
MARKETS AND CAFE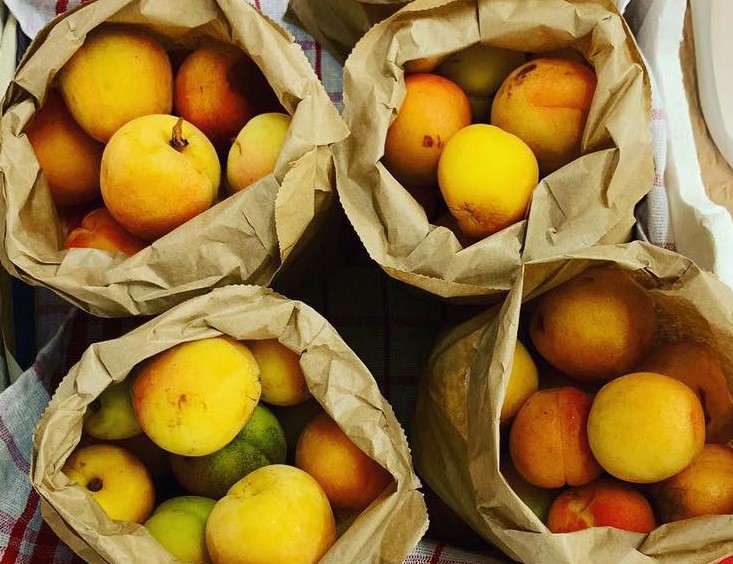 Bilpin Community Markets are a community-run market in Bilpin where locals get together. The markets are an opportunity to buy freshly picked local organic produce, fruit, veges, freshly baked cakes, in-season fruit pies, plants, flowers, handmade woolen items, local honey, home made jams, chutneys, rocky-road, biscuits, local crafts, bric-a-brac, environmentally friendly cleaning products, so much more!
Come and enjoy a chat with the friendly local community while sampling great coffee, produce, a delicious brunch and sweet treats.
Date: Every Saturday.
Time: 8am – 1pm
Address: Bilpin Hall, Bells Line of Road, Bilpin NSW 2758
Contact: bilpinblooms@iprimus.com.au
Social Media: Facebook
Cost: FREE ENTRY
OBERON COMMUNITY AND FARMER'S MARKETS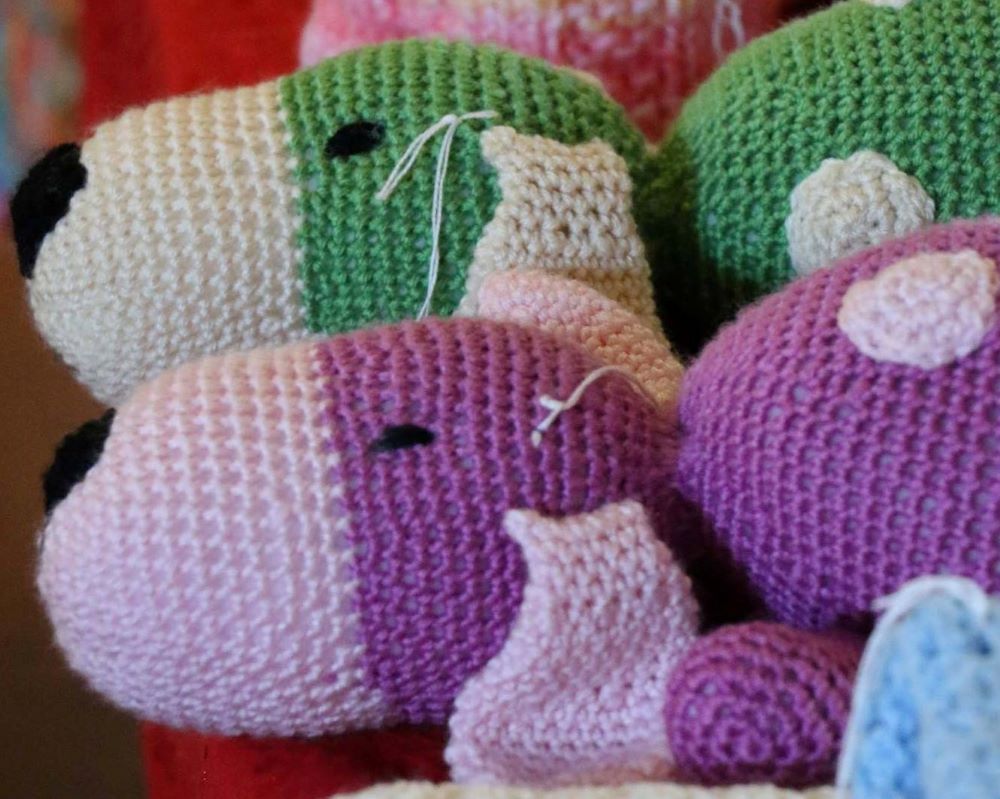 A fantastic range of locally grown produce, locally made goods and a great place for the community to buy and sell. There are a diverse range of stallholders selling locally grown fruit, vegetables, meat and eggs; locally made art, craft and specialty goods; vintage and second-hand goods plus scrumptious food, great coffee and fabulous entertainment. These Blue Mountains markets also welcome local community groups or associations to set up a stall for promotion or fundraising purposes.
Date: First Saturday of every Month. The first market for 2021 will be on February 6.
Address: Oberon Showground – Ross Street Oberon, NSW 2787
Contact: marketsoberon@gmail.com
Social Media: Facebook
Cost: FREE ENTRY
VIRTUAL WOLLEMI ARTESIAN MARKETS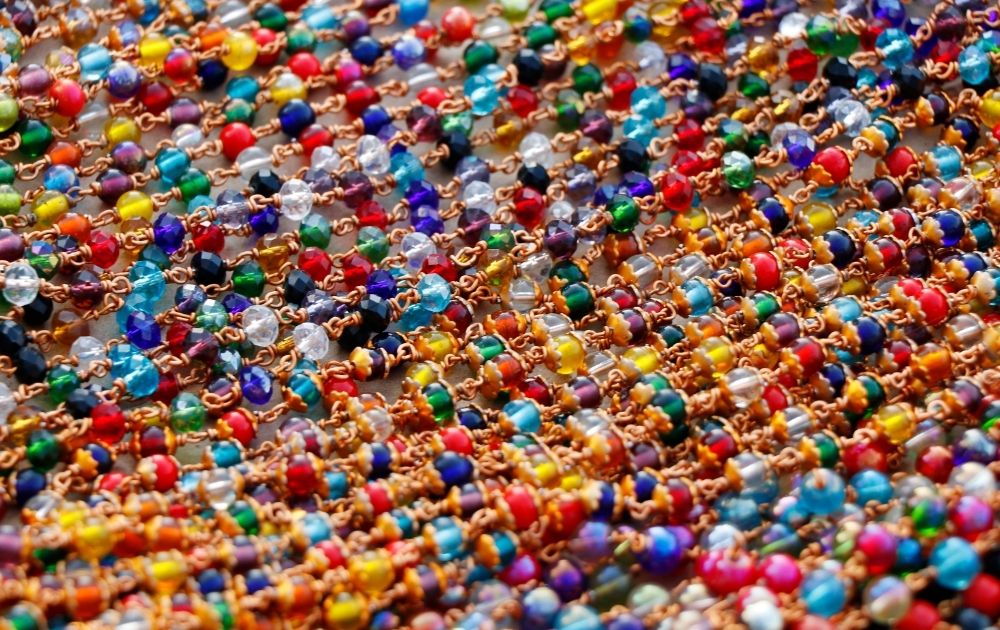 The popular Wollemi Artisan Markets are moving online to bring you a virtual marketplace experience. Browse a range of products from talented Blue Mountains artists, designers and food producers. Showcasing art, jewellery, homewares, accessories, toys and more, the market is the perfect opportunity to shop local and find unique, artisanal products.
Date: Saturdays (ongoing)
Time: 10am
Social media: Facebook
Visit Website
Markets coming back in the future
BLACKHEATH COMMUNITY MARKET
Suspended until further notice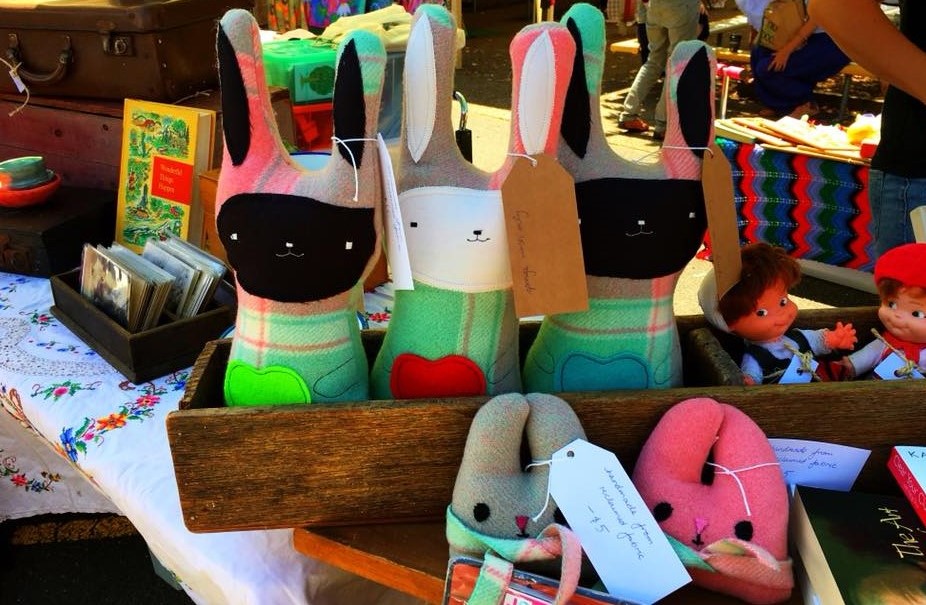 These Blue Mountains markets encourage sustainability, recycling, upcycling and creative artisans.
Date: First Sunday of every month
Time: 9am to 1pm
Address: Blackheath Public School, Blackheath NSW 2785
Contact: 0429 041 704; boxladysydney@gmail.com
Social Media: Facebook
Cost: FREE ENTRY
MAGPIE MARKETS LAWSON
Grand Re-opening on Sunday 16th May 2021.
The Magpie Markets, now run by Springwood Grower's Market, is a treasure trove of bargains and great buys. You'll find collectibles, second hand goods, local arts and crafts, books, jewellery, plants, food, coffee and more! Street parking is plentiful and it's easy walking distance from trains. Always a relaxed atmosphere, take your time to browse and chat with friends and locals. A great day out for people of all ages. If you're looking for something, there's a great chance you'll find it at the Magpie Markets! Family-friendly and accessible.
Date: 3rd Sunday of each month (excluding January)
Time: 9am – 2pm
Address: Lawson Public School – corner of Wilson St & Great Western Highway, Lawson
Phone: 0416 652 679
Visit Website
Social Media: Facebook
Cost: FREE ENTRY
Please note, while we took great care to provide up to date, accurate details in our Blue Mountains Spring Markets Guide, please check the organiser's Facebook Page and website to check whether the markets are definitely on, particularly during inclement weather. Some Markets do not take place in January and are cancelled in severe weather conditions.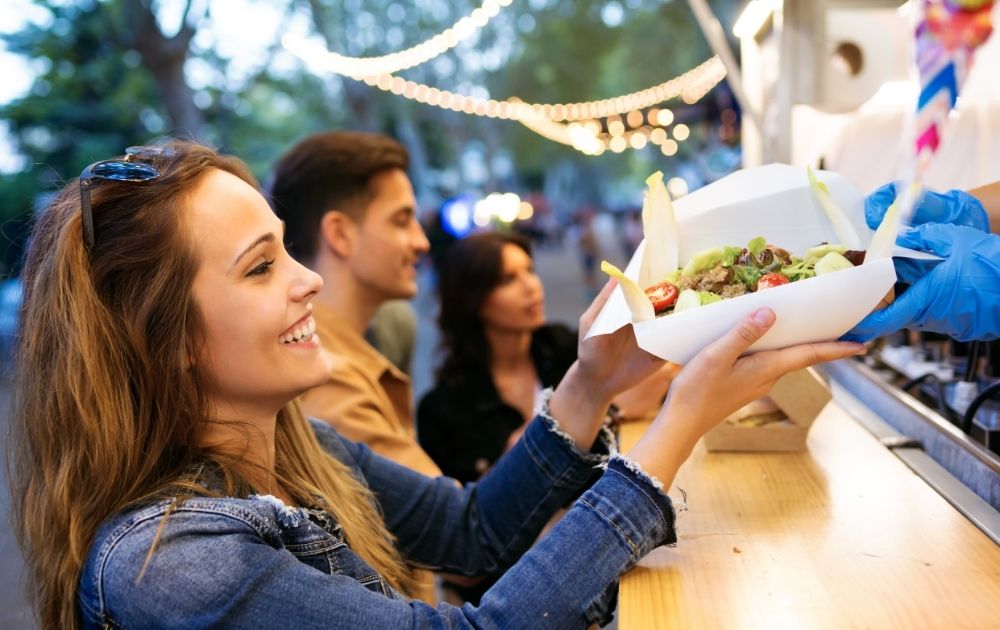 Would you like more inspiration for
families in the Blue Mountains?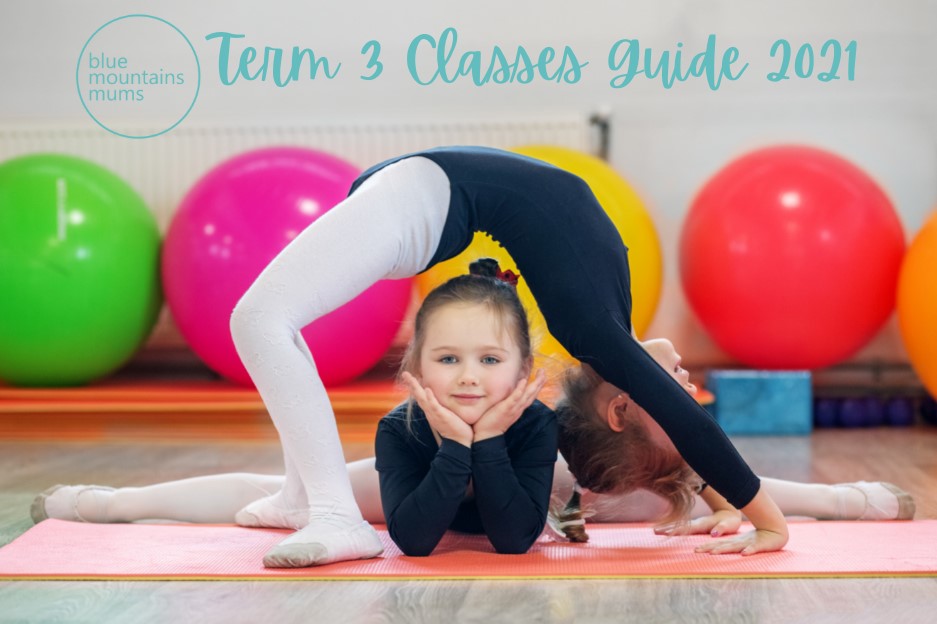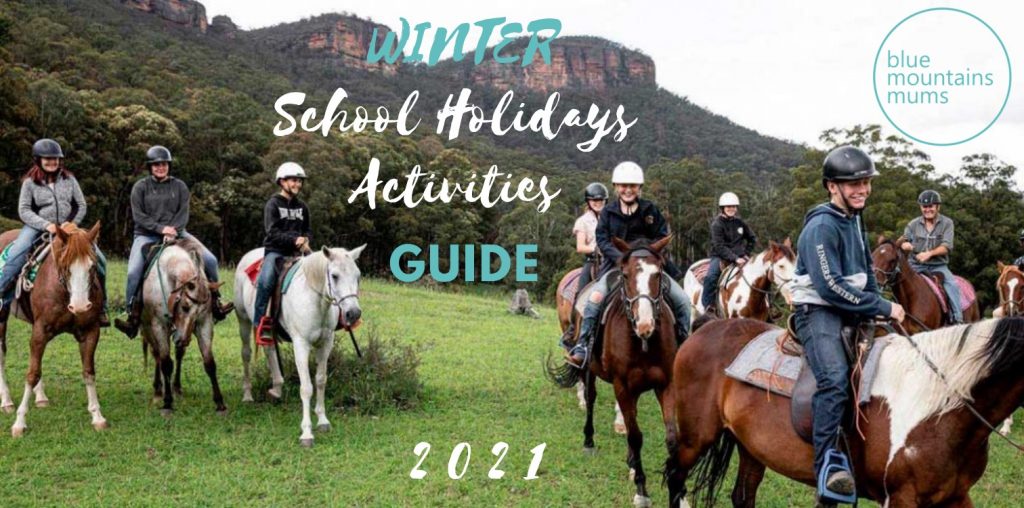 Pack the bikes and scooters and take the kids to one of our local parks with bike tracks.
Visit our Directory for more local activities and workshops to do these Spring School Holidays.
Like us on Facebook to stay in the loop and receive special offers!
Join our Blue Mountains Mums Local Facebook Group to connect with other local Blue Mountains Mums.