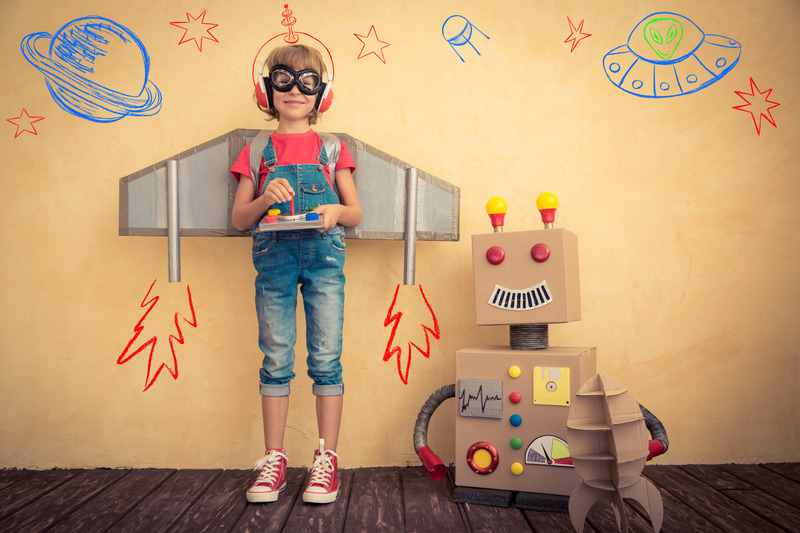 Blue Mountains Mums have revealed their insider's list of the top FREE STEM websites for kids that your children will love! STEM (Science, Technology, Engineering and Mathematics) is gaining incredible momentum in education, and for good reason! STEM provides amazing opportunities for our children to solve real-world challenges and problems. To inspire and intrigue our children in the world of STEM and to provide them with productive screen time, there are so many fantastic websites to explore. Discover our exciting collection of STEM websites to reignite your child's natural-born curiosity about the world! Be sure to check out PART 2 in our STEM series.
Recommended for Years 3 – 8
This is a great place to start. Cyber Academy is an online cyber citizen training game designed to teach children about how to stay safe online. Missions include teaching children about spam, giving personal information, website dangers, and cyberbullying. You will need Adobe Player to access the missions.
http://www.carnegiecyberacademy.com/
Recommended for Years Pre-K – Year 4
At NASA Kids Club, children play as they learn about NASA and its missions. At NASA Kids Club you will find games, activities, and videoclips of various levels for children. At NASA Kids' Club, there is a fantastic Picture Show which shows some of NASA's coolest and most interesting pictures. They may be used as conversation starters or writing prompts to lead children in discussions about STEM-related topics and current events. Make a straw rocket, find out who is on the Space Station or test-drive a Mars Rover! Your children will be engaged in space exploration as they explore this site.
https://www.nasa.gov/kidsclub/index.html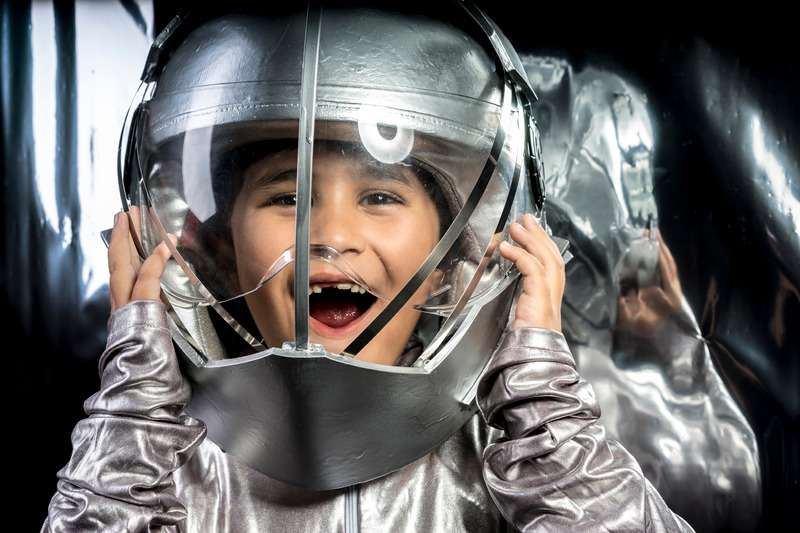 Recommended for Years 3 – 12
STEM subjects are used every day to create amazing movies at Pixar! Pixar in a Box is a behind-the-scenes look at how Pixar artists do their jobs. Your child will animate bouncing balls, build a swarm of robots, and make virtual fireworks explode! Also, the Khan Academy Kids app is free and provides extensive resources for learning at home.
https://www.khanacademy.org/partner-content/pixar
https://www.instructables.com/
Recommended for Years 4 – 12+
Instructables is a community for anyone who likes to make things! It's the largest DIY community on the internet and anyone can create a new instructable, explain what they made with text, images, video, and files and upload it. There is a lot to explore so if you are looking for a DIY project then check this site out. There is anything from robotics, lighting, circuits, cooking and gardening. For younger children, you would be best to start in the Education section for simpler STEM projects, such as making a hydraulic bridge out of paddle pop sticks! https://www.instructables.com/living/education/projects/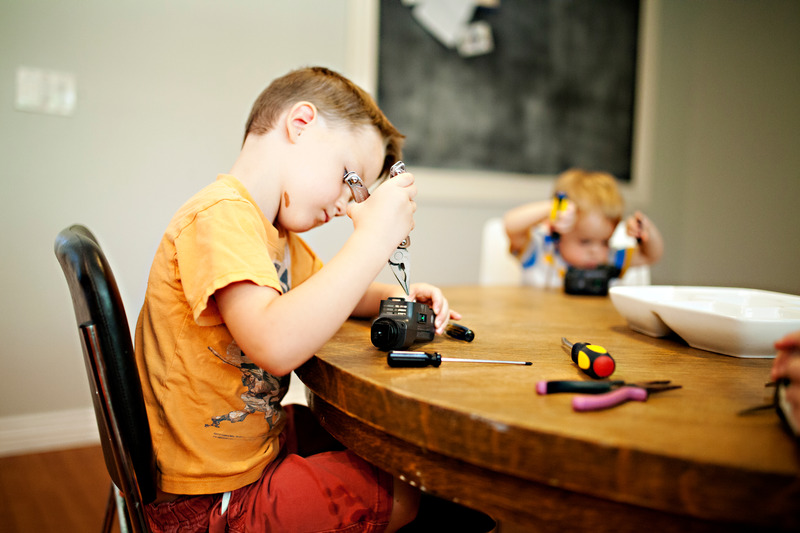 Recommended for Years K – 6
This is a simple website but a fun way to learn about how gears work. Start by using your mouse to create a circle of any size. It will automatically turn into gear. Then draw another circle next to it – again creating another gear. Draw gears coming off gears if you like! Then extend the red arrow around the gear – the longer you make it the faster the gear goes. A shorter arrow will mean a slower gear speed.
http://www.gearsket.ch/
Recommended for Years K – 12+
With Scratch, your children can program their own interactive stories, games, and animations — and share their creations with others. Scratch helps young people learn to think creatively, reason systematically and work collaboratively. It is a visually appealing site that provides a fun platform for your child to learn to code and post their game online. Keep in mind that the games posted by others are not made by professionals.
https://scratch.mit.edu/
Recommended for Years K – 6
These STEM activities with LEGO will keep your children engaged for hours! Build a LEGO volcano that really erupts, test how far your LEGO balloon cars will go, and get hands-on with physics by designing a fidget spinner! This site is worth checking out to keep your LEGO fan happy designing new and useful things out of this timeless toy.
https://thestemlaboratory.com/lego-stem-activities/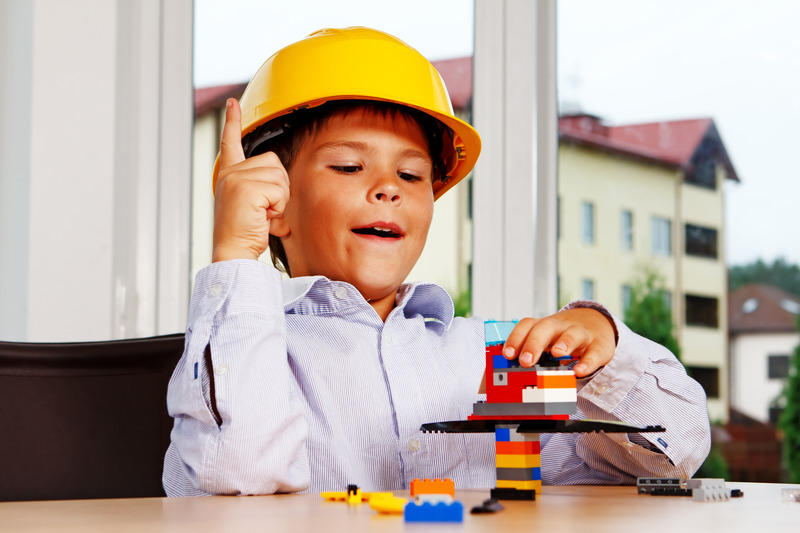 Recommended for Years K-12
Hungry for fresh, exciting science activities based on amazing phenomena? Exploratorium aims to make science visible, touchable, and accessible to a wide variety of people and provide 'Science Snacks' that are hands-on, teacher-tested activities, that use cheap, available materials. Explore, play, and discover everything to do with Science at Exploratorium! Learn how to fly with an anti-gravity mirror, discover magnetic fruit and launch rockets with your own launcher! Exploratorium also has streaming live webcasts, videos, apps, blogs, and other websites to explore.
https://www.exploratorium.edu/learn
Recommended for Years Pre K – 2
Jamie, from Preschool STEAM, is passionate about encouraging children's creativity through hands-on learning and problem-solving. This site is more for parents to find great resources for their preschooler, to engage and excite them about STEM from an early age. There are fantastic STEAM Storytime Activities to utilize and interesting Science activities to assist your child to gain knowledge through observations, experimentation and play! We especially love the ideas for sensory play and engineering activities for preschoolers. Enjoy exploring the extensive range of resources at Preschool STEAM!
https://preschoolsteam.com/preschool-stem/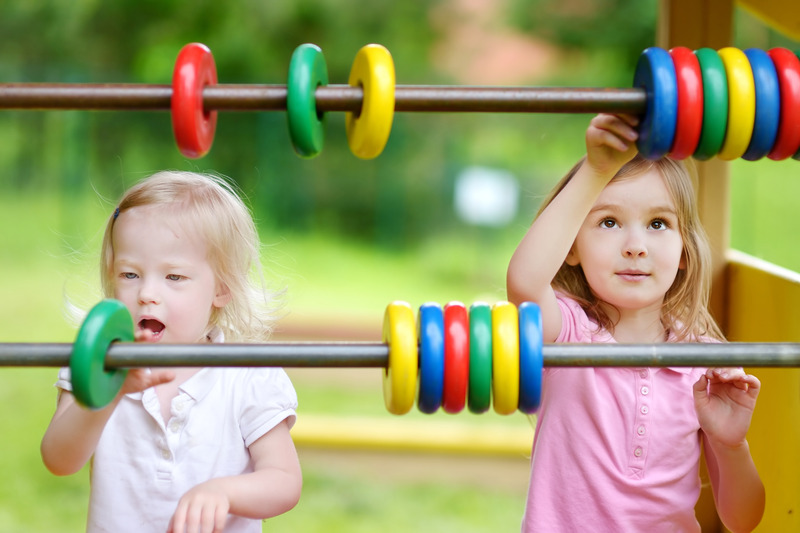 Recommended for Years K – 12
Code.org® works to expand access to Computer Science in schools and increase participation by women and underrepresented youth. Their vision is that every student in every school has the opportunity to learn Computer Science and Mathematics. At Code.org, children can build real working apps and learn coding skills from their one-hour tutorials.
https://code.org/
Recommended for Years K – 12
Make slime, egg in a bottle, fizzy sherbet and so much more! Dozens of Science experiments that outline links to the curriculum, what you will need, step by step instructions, and explanations of the science behind the experiments. Ideal for primary and early high school students!
https://www.questacon.edu.au/outreach/programs/science-circus/activities?page=1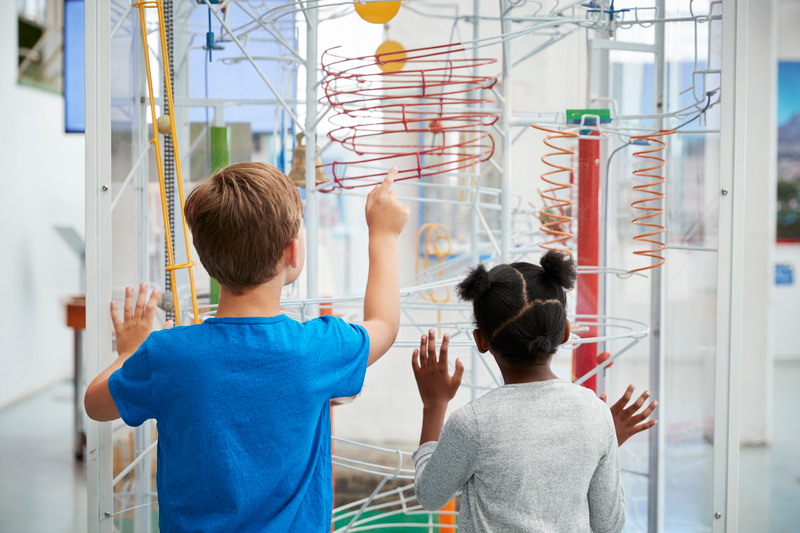 Recommended for Years Pre K – 6
The name says it all – Funology is a website for parents who are looking for fun activities they can do with their children in the 'real' world, away from screens. Whether you are seeking an easy recipe, craft project, or an educational science experiment, Funology is your hub of STEAM entertainment for children!
https://www.funology.com/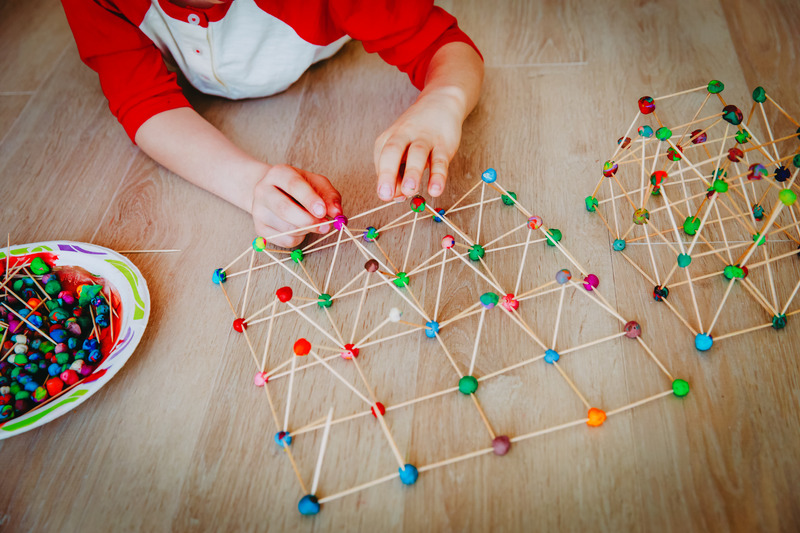 Recommended for Years 10 – 12
This remarkable website includes a stunning collection of 64 videos and essays from women across the agency who contribute to NASA's mission in many different ways. You'll hear stories of women overcoming almost every obstacle imaginable to pursue their dreams and make a difference in the world of STEM careers. The Women@NASA project is the perfect opportunity to celebrate women from across the agency and to inspire your teenage daughter to consider and pursue a career in STEM.
https://women.nasa.gov/
Recommended for Years K – 6
Science Kids is a hub of Science and Technology where children learn about the amazing world around them. At Science Kids, there are fun experiments, cool facts, games, activities, photos, quizzes, videos & science fair projects. Your children can choose to learn about the human body, animals, space, chemistry and so much more!
https://www.sciencekids.co.nz/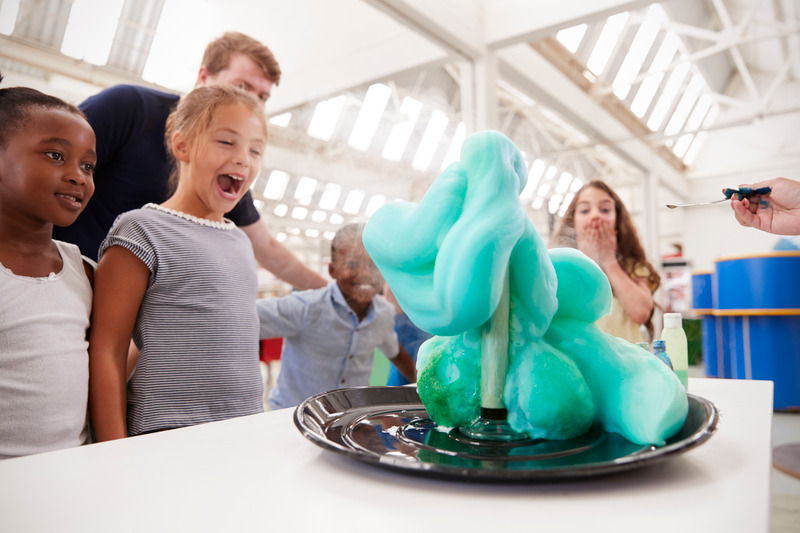 The wondrous world of STEM is very exciting and so relevant for our children's future. This is especially true if many jobs of the future do not exist yet. So let's prepare our children for the future by fostering critical and creative thinking through STEM! Enjoy revelling in these websites with your children, and you never know, it could be a life-changing experience for them!
Do you want more fantastic STEM websites for kids? Check out Part 2 of our STEM Websites for Kids Guide here.
Please let us know in the comments below what your child's favourite site is from our list or if you know of other interesting STEM websites for kids!
More from Blue Mountains Mums
'Pick your own fruit' farms and orchards welcome families to visit throughout the year. This is a lovely activity to do on a weekend with the kids.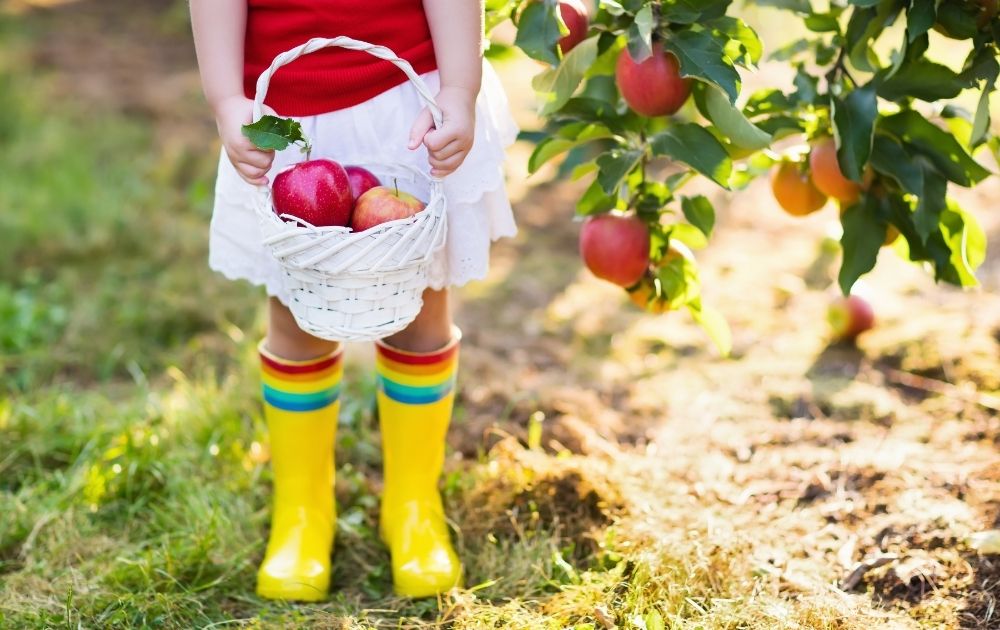 Check out what markets are on this weekend in the Blue Mountains in our Markets Guide.
Like us on Facebook to stay in the loop and receive special offers!
Join our Blue Mountains Mums Local Facebook Group to connect with other local Blue Mountains Mums.