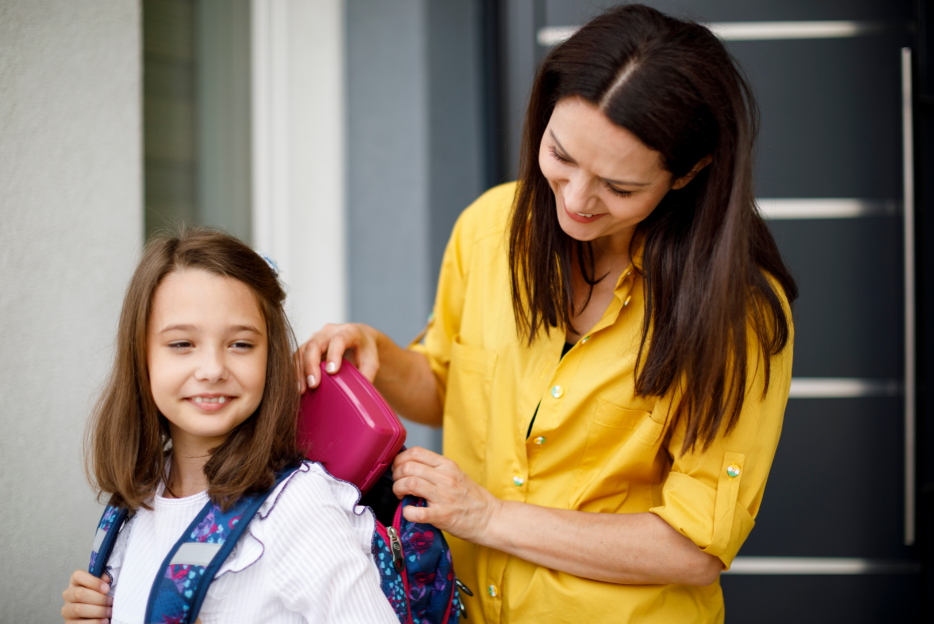 School is back and it's time for new school lunchbox ideas, tips and inspiration! It's always exciting to see your child head to school for the first time or back to school for another year of learning and fun. As parents and carers, we want to offer healthy, balanced and satisfying lunches that provide the nourishment our children need to learn, socialise and play.

However, packing lunch every day for a child can seem like a daunting task. We've got you covered, with expert tips by early years educator and nutritionist, Kylie Della Valle, from Nourish Me and You, to help you plan and create happy and healthy school lunches every day.
Easy And Stress Free School Lunchbox Ideas
1. Choose The Perfect Lunchbox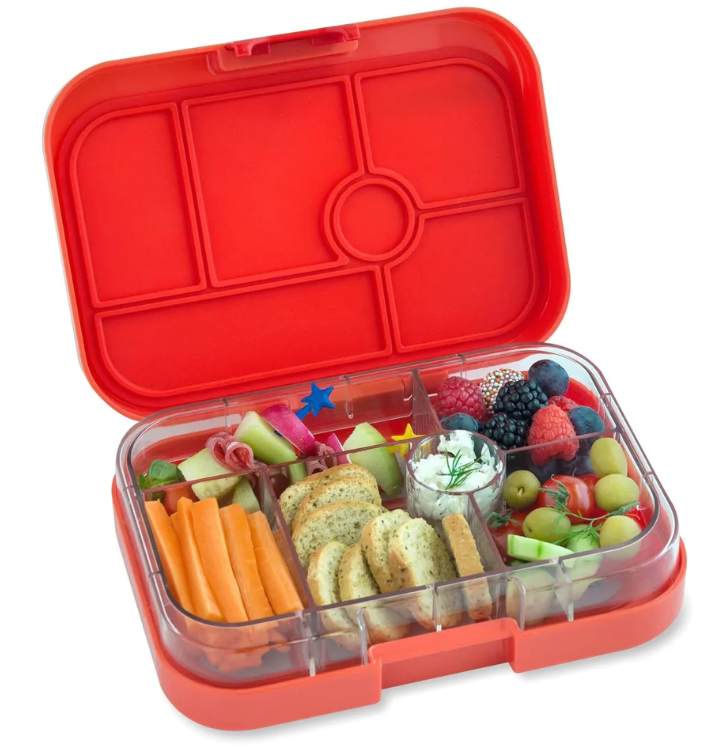 Purchasing the perfect lunchbox for your child goes a long way in creating happy and successful eating experiences at school. Here's everything you need to consider.
Age Appropriateness
At school, children need to be able to handle their own lunchboxes, drink bottles and food items. This means carrying, as well as opening and closing all latches, clips and zips independently. They also need to be able to remove and return their lunch containers to and from their school bags.

Find a lunchbox that is age appropriate in terms of size, weight and ease of opening and closing. Also, think about the quantity of food required by your child at each break time.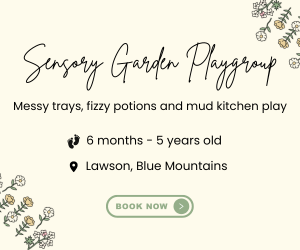 Types Of Lunchboxes
Some schools indicate their preference for how children's food is packaged in line with their breaks throughout the day. You might be asked to provide a fruit break, morning tea and lunch in one single or multiple separate containers. Your school might request that lunches are waste-free, meaning that no food packaging can be included.

When choosing the best lunchbox for your child, it is a good idea to also consider the types of foods that your child enjoys eating. Will you need leak-proof sections for foods such as yoghurt, sauces or dips? Will you need a dedicated sandwich section or thermos for warm foods? Would a bento style box be perfect for your child who prefers to graze?
Food Safety
Another essential element when selecting a lunchbox for your child is food safety. Choose a lunchbox and/or insulated lunch bag that allows you to add an icepack. The icepack helps to ensure that food remains cool and is still safe to consume at lunchtime.
Ease Of Cleaning
Look out for boxes and containers that are quick and easy to pull apart and reassemble to ensure you can thoroughly clean all sections.
Try to empty lunchboxes and wash them in warm soapy water straight after school each day. This means the box will be clean, dry and ready to repack the next day.

Once you have found the perfect lunchbox, be sure to label each component with your child's name to ensure everything is returned to you at the end of the school day.
2. Plan The Food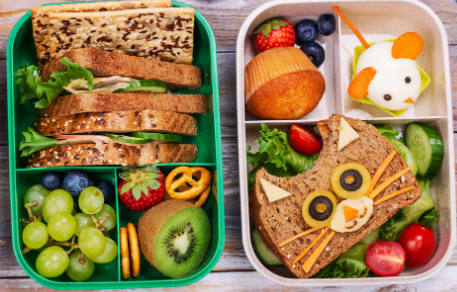 Plan The Menu
Spend a little time planning a week's worth of morning tea, lunches and snacks. You might like to use a printable lunchbox planner to record the foods you will provide for that week (you can download my free planner here).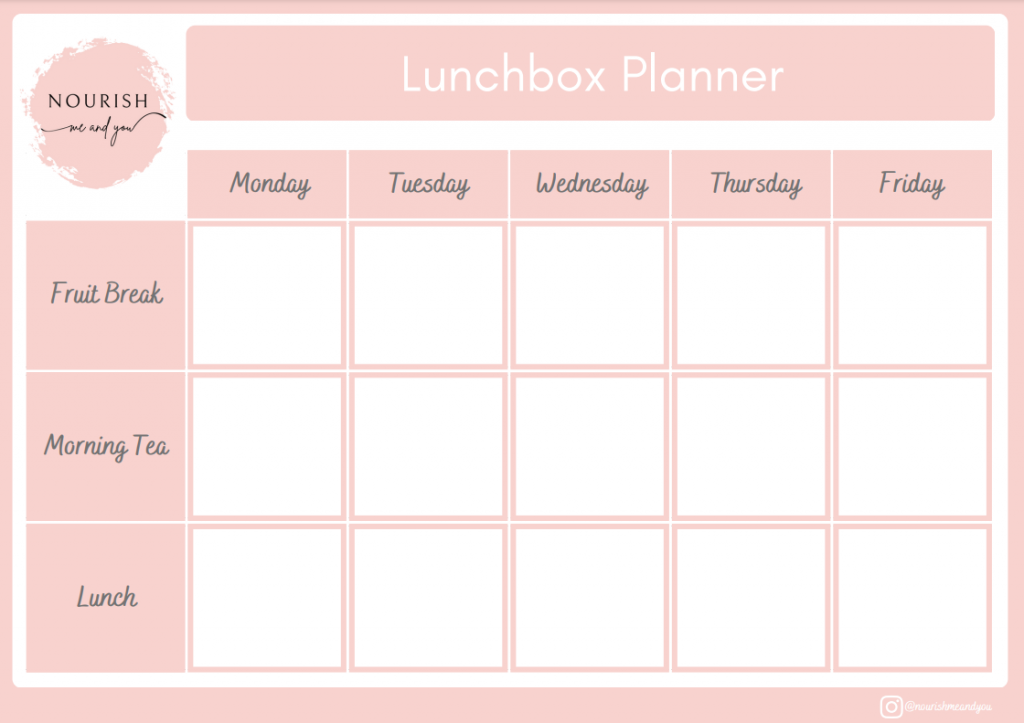 Try to include a range of foods that are healthy, satisfying and follow any school policies (such as nut- or egg-free). Importantly, include foods that are familiar and appealing to your child. Select foods they enjoy and can confidently and independently eat within the designated eating time at school.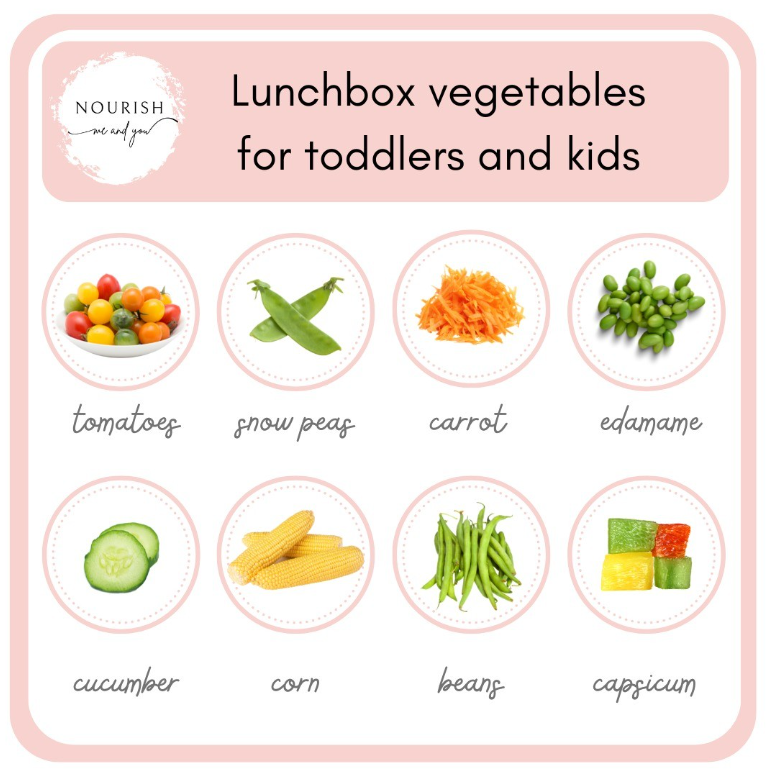 Make In Bulk And Freeze
When planning lunchbox foods, a great timesaver is to include items that you can make in bulk and freeze ahead of time. Homemade sweet or savoury mini-muffins are quick and easy to make! Add one to your child's lunchbox in the morning and it will be defrosted and ready to eat by morning tea or lunchtime.
Click here for Kylie's popular Savoury Muffin recipe at Nourish Me and You
Shop For The Ingredients In Advance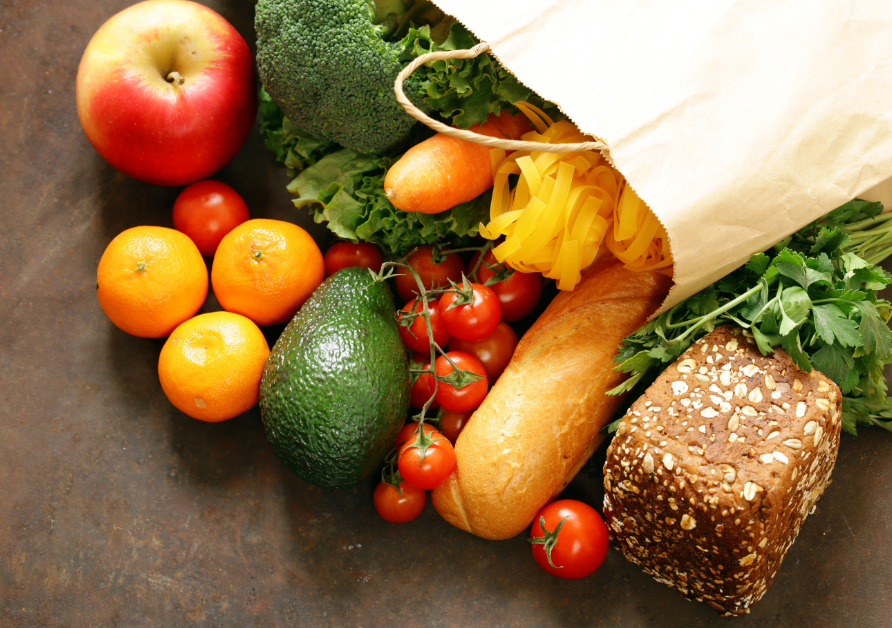 Once you have completed your weekly planner, use it to create your grocery shopping list to ensure you have all the ingredients necessary to make lunch packing easy.
Create A Variety of Weekly Planners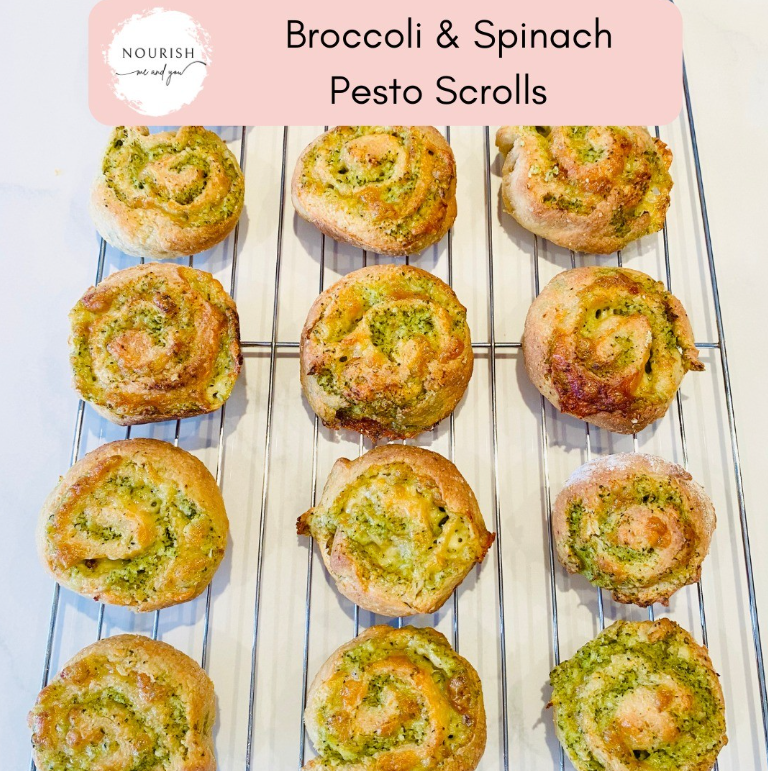 Keep your weekly planner and use it again a few weeks later. Over the course of the school term, you can create different plans which can be used multiple times throughout the year.
Reusing your lunchbox plans help to significantly cut down the thinking time required to create interesting lunches day after day.
Get Kids Involved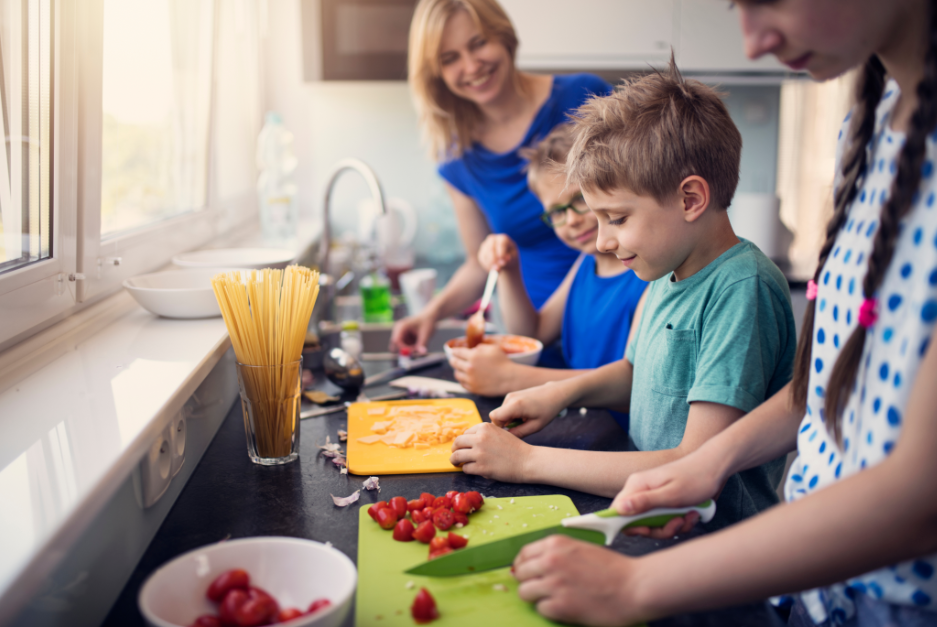 Getting children involved in the planning, preparation and packing of lunchboxes is a great way to develop independence. Children look forward to eating lunches they have packed and may even be inclined to eat more during the school day.

If your child hasn't been involved in lunchbox packing, you might like to show them their lunch each day and talk through the items that you have included.
3. Now, It's Time To Practise!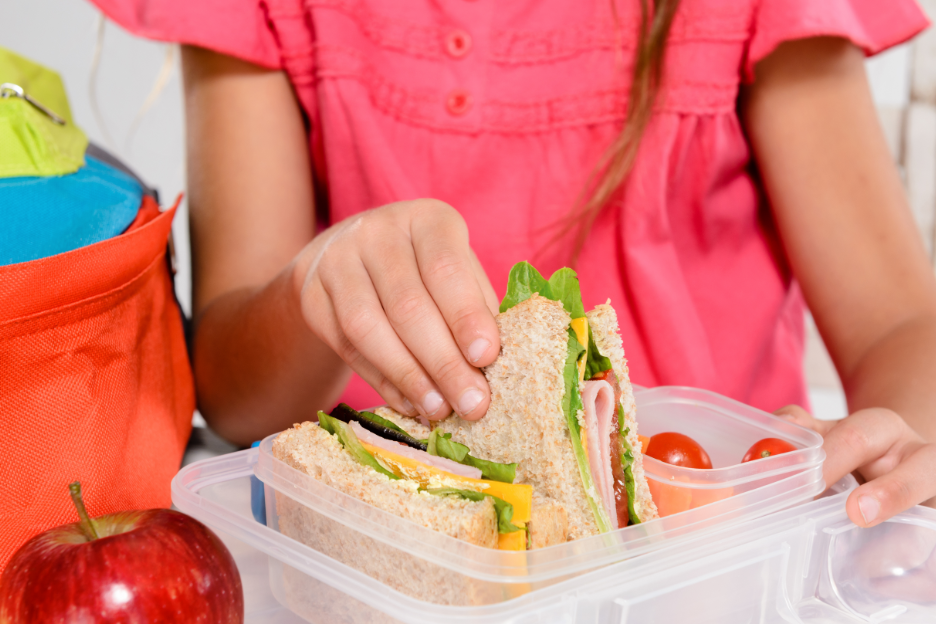 Finally, have a few practices with your child before school starts. Pack a lunch or two and have your child remove the box from their school bag, open the container, eat the contents, and then close and return the box to their school bag.
This way both you and your child can feel confident that they can manage these simple but sometimes challenging tasks happily and independently.
Meet Kylie From
'Nourish Me and You'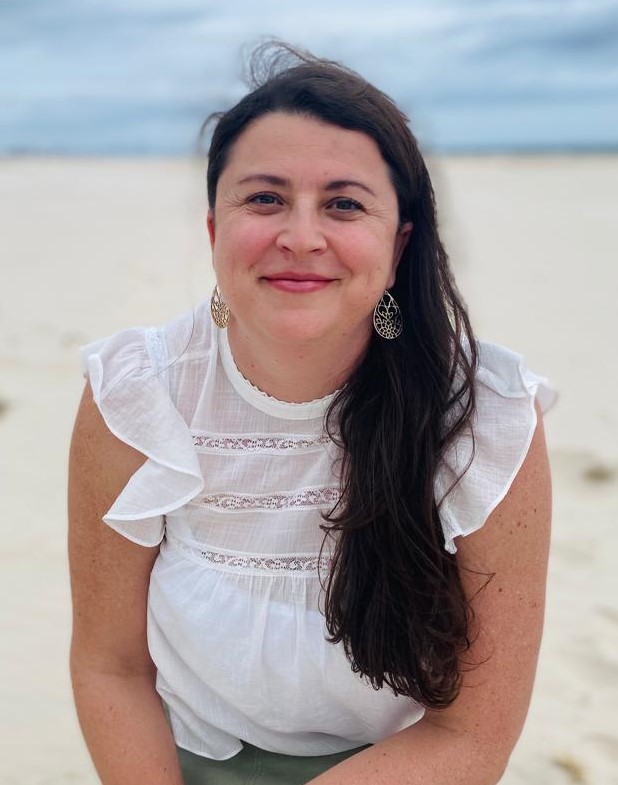 Blue Mountains born and bred nutritionist, early years teacher and Mum, Kylie Della Valle has a passion for helping mums nourish their children through sharing yummy, healthy child-approved recipes.

She supports Mums in understanding how nutrition impacts children's growth, learning and play.
Follow Kylie on Instagram @nourishmeandyou for nutrition information, school lunchbox ideas, tips and recipes.
---
From all of us at Blue Mountains Mums and Nourish Me and You we wish you and your family a delicious and stress free lunchbox journey this year! If you try any of the school lunchbox ideas and recipes recommended in this article we'd love to know and see your lunchbox pictures in the comments below.