We have sought out a collection of the best parks and playgrounds with bike paths in the Blue Mountains. These spots allow children to ride and scoot safely without traffic.
The Blue Mountains is a beautiful place to raise a family. Children have an incredible natural playground to venture out on foot and bikes! Where do we take them to learn the basics of riding a bike or scooter? Where can they go to practise pedalling, braking and navigating with their wheels? Here are our tips on the best bike paths in the Blue Mountains for kids to learn essential bike riding and scooter skills.
Best Bike Paths in the Blue Mountains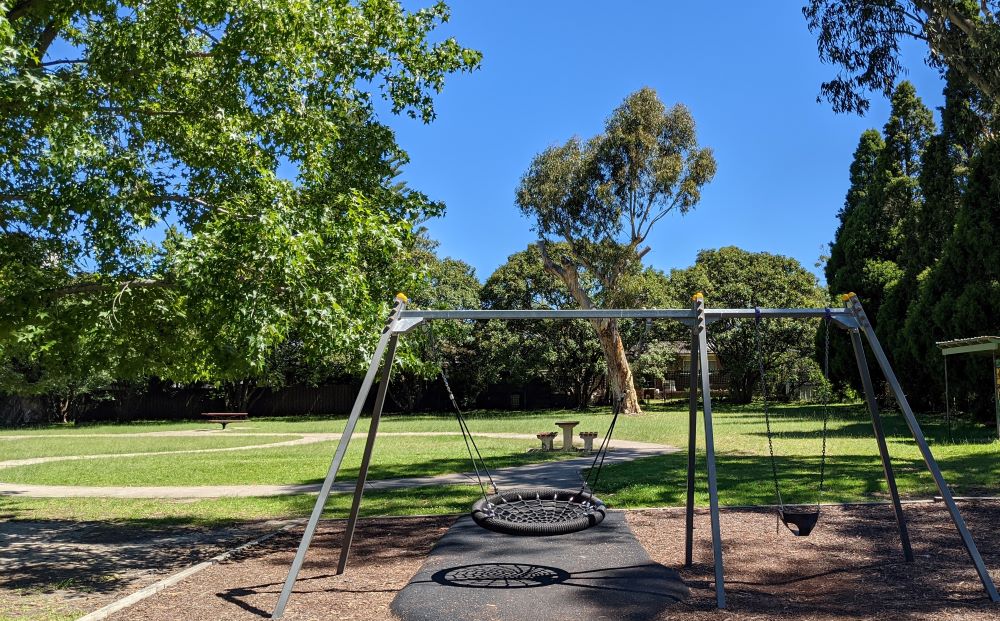 St John's Park, Blaxland
Glenbrook Park
Arthur Street 'Possum Park' Warrimoo
Churchill Street Netball Courts Springwood
Buttonshaw Park Springwood
Lennox Park Blaxland
Benoit Park Valley Heights
Lapstone Netball Courts
Yellow Rock Playground
Summerhayes Park Winmalee
Noble Street Park Bullaburra
The Gully / Catalina Park Raceway Katoomba
Wentworth Falls Lake
Wilson Park Wentworth Falls
Melrose Junior Skatepark North Katoomba
Jubilee Park Blackheath
Best Bike Paths in the Lower Blue Mountains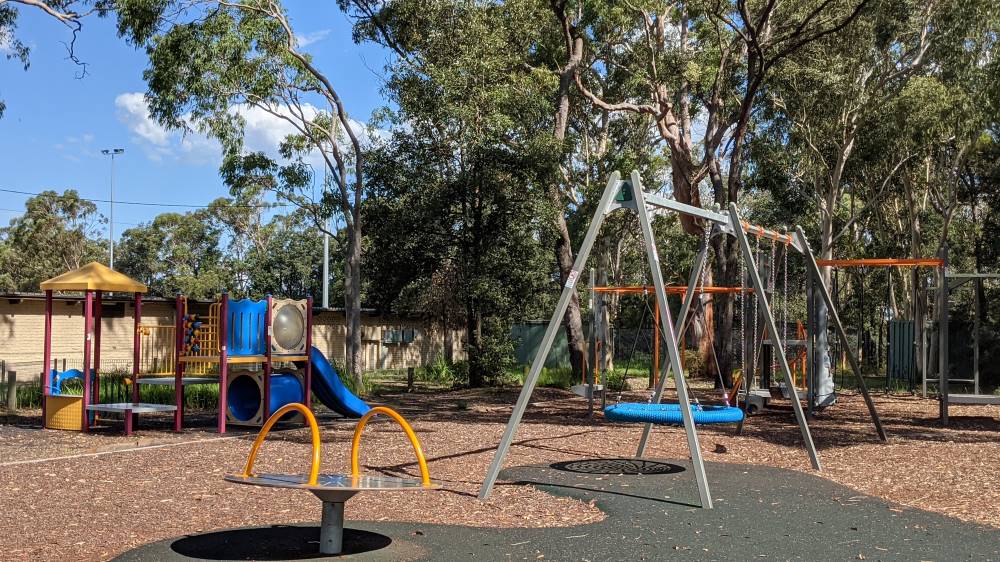 There is a lot of fun to be had on the basketball courts at St John's Park Blaxland with bikes and scooters as it is a flat surface with plenty of space. Your kids may also like to venture into the short bush path next to the basketball courts. It is only about 100 meters long but gives your children a taste of bush bike riding!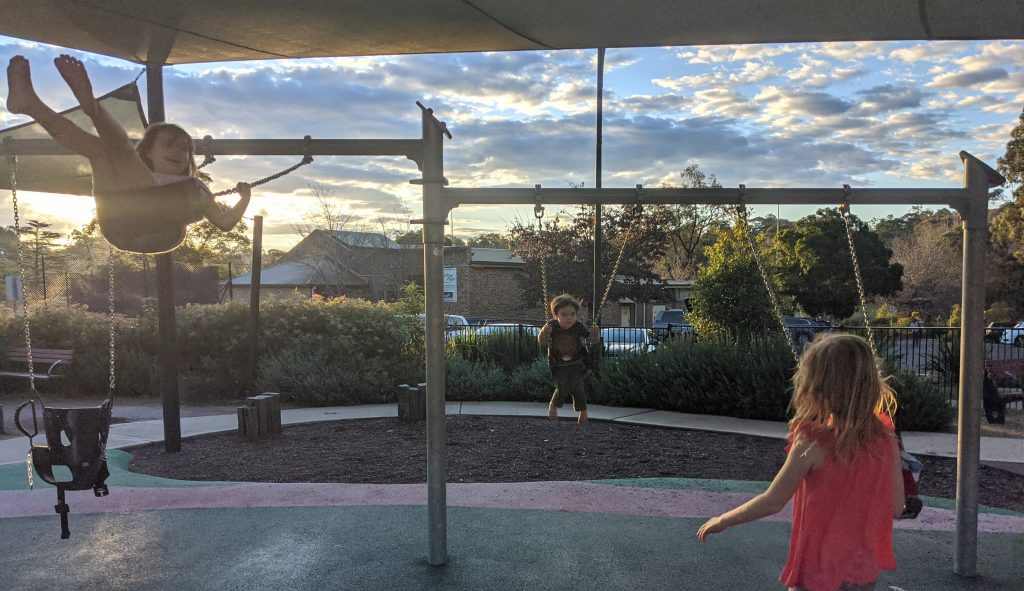 Within the fenced playground, a bike and scooter path circles the nature playground. The path is mostly flat with a slight hill at one point. It is even longer now that the park has recently been extended into an adventure playground. Glenbrook Park is a great beginner's loop for all children and their wheels.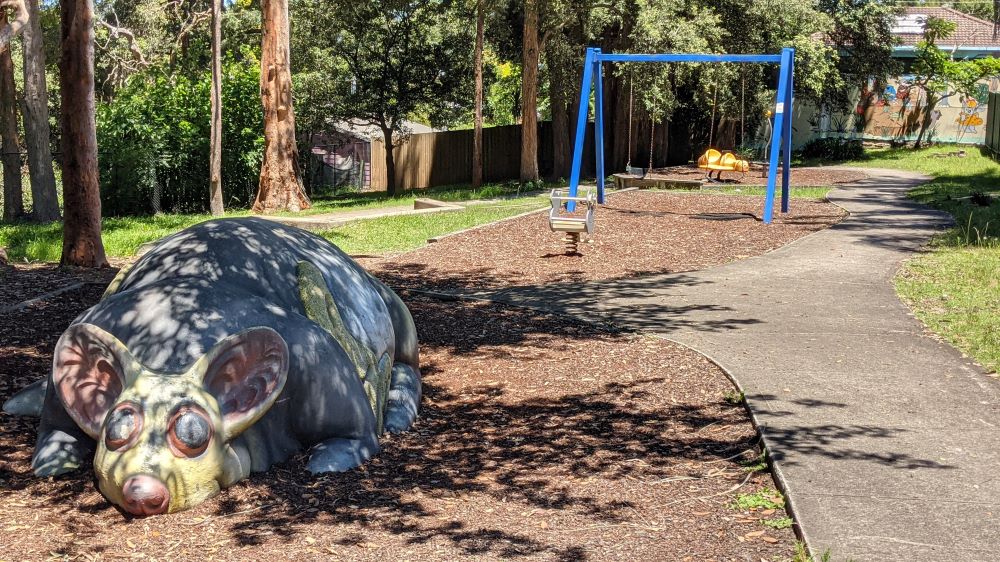 This popular little shaded park set in the back streets of Warrimoo, known commonly by locals as the 'Possum Park', seems unassuming, but exudes an appealing charm that brings families together for a chat and play. Bring bikes, trikes and scooters to the 'Possum Park' in Warrimoo so that your children can whip around the little looped bike path that wraps around the play equipment.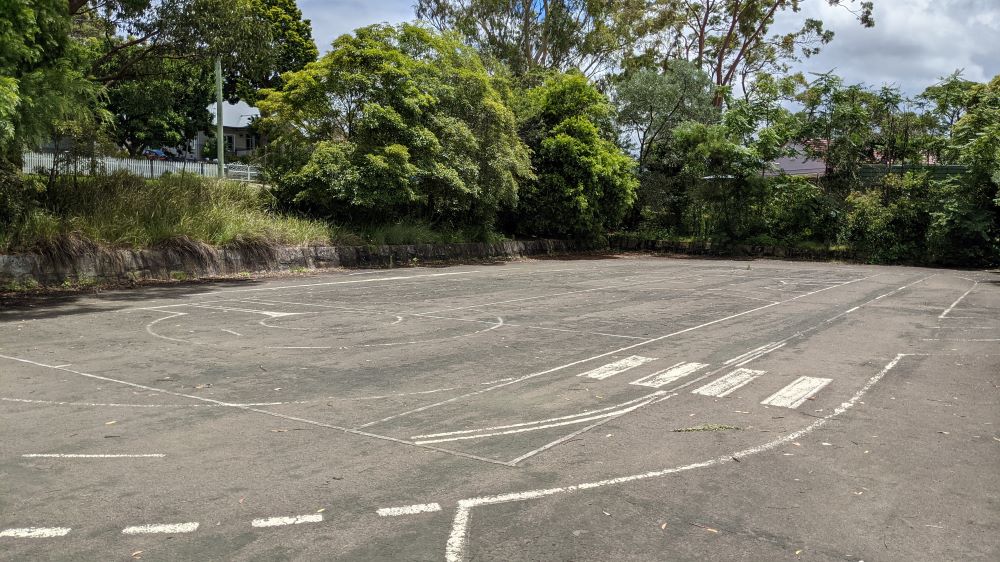 These former tennis courts have now been converted into a little bike track for kids. Children can practise their road safety skills on the round-a-bout and at marked intersections. Churchill Street Netball Courts are a great spot for imaginative and cooperative play on bikes with friends.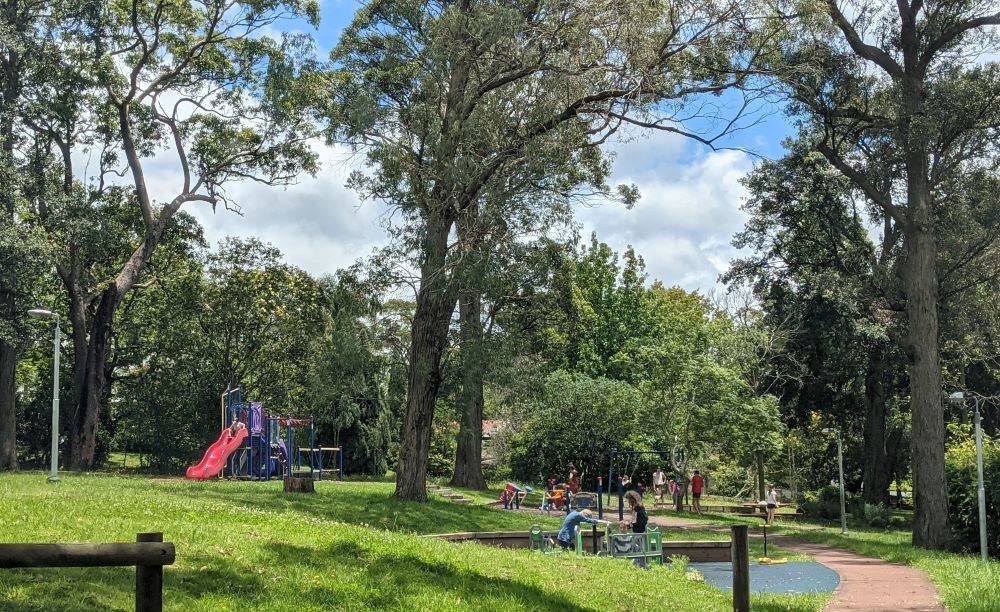 This great bike path just off the highway in Springwood might suit older children with its slightly more undulating nature. Begin the track in the wisteria tunnel then wind up towards Springwood Aquatic Centre. This bike track is set within a beautiful leafy park with a playground to enjoy too.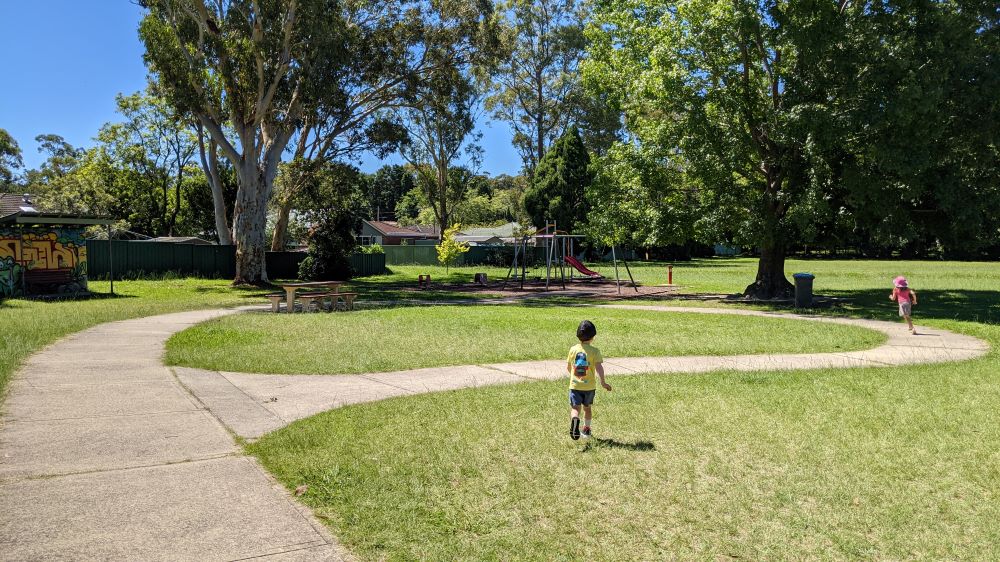 Lennox Park Blaxland is a spacious, quiet park with a bike and scooter path that winds and circles throughout the park. It is flat and set back from the road so makes a great place to learn to ride a bike, scooter, roller skates or anything on wheels.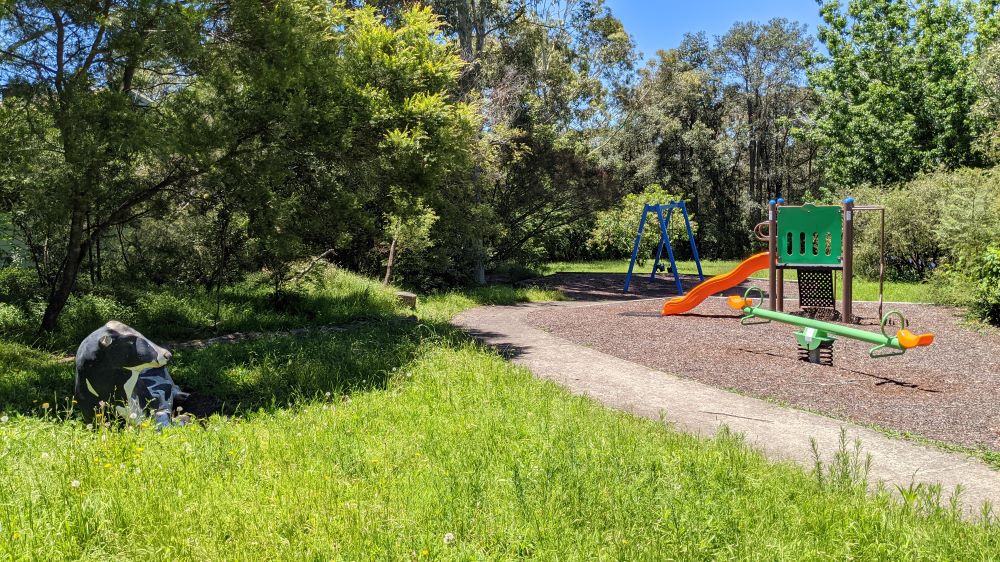 Benoit Park is a lovely, quiet park set in the back streets of Valley Heights with a winding bike loop. More suited to younger children, it also has a small circle at the end of the track for your little ones to practise their bike riding skills.
Bring the tricycle, bicycle or scooters and watch the kids go round and round the loop! There is play equipment and an interesting cow seat too, which makes for a great trip to the park.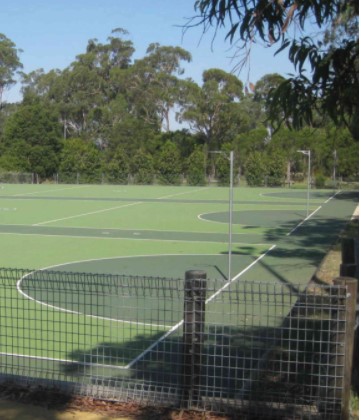 Lapstone Netball Courts are a large area for kids to safely ride their bikes and scooters. There is a little playground with a couple of slides and a fireman's pole nearby too for added fun after riding!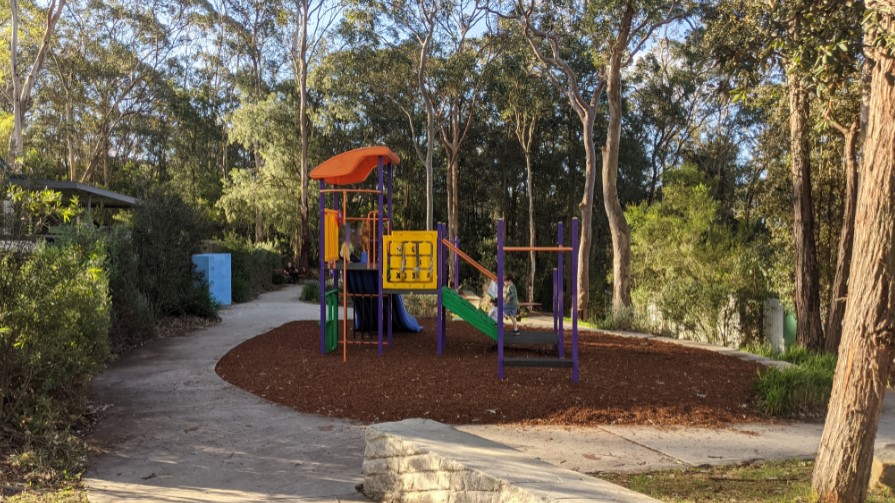 Yellow Rock Park is in a tranquil Blue Mountains setting on Illingworth Road, Yellow Rock. After the devastating fires of 2013, the playground was renovated and a bike and scooter loop was created. It is a wonderful addition to this lovely park as children get the choice of riding or playing at the playground.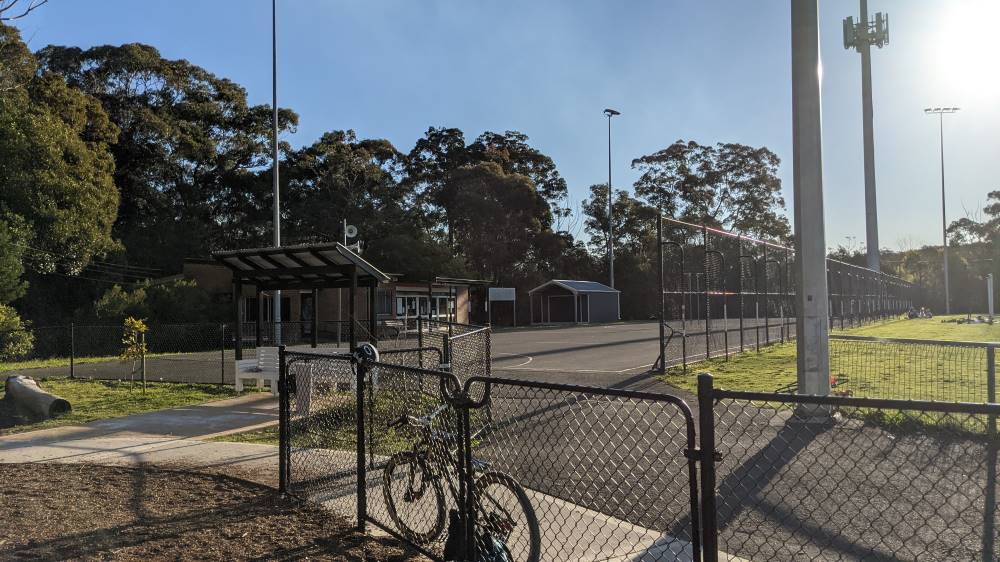 Summerhayes Park in Winmalee is a wonderful recreational area for families. It has a fully fenced inclusive playground with a winding concrete pathway inside and outside of the fence that is suitable for young children to bike ride and scooter. The netball and basketball courts also provide an excellent space for children to ride.
Best Bike Paths in the Mid Blue Mountains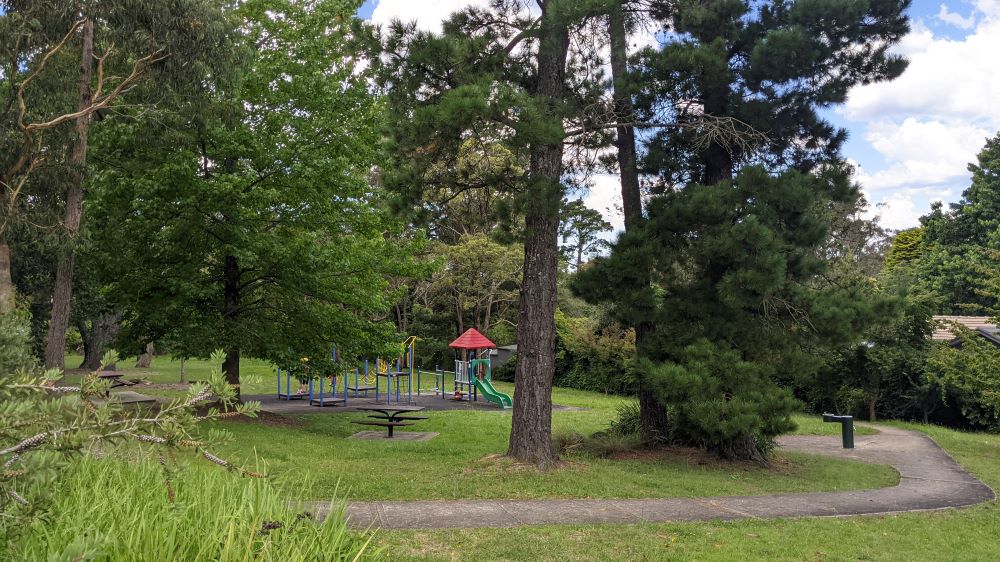 Noble Street Park, or Bullaburra Village Green Park, in Bullaburra, is a large local park with a winding bike loop and play equipment. The loop is quite big so if your children are very young you may need to shadow them around the track as you could lose sight of them.
Best Bike Paths in the Upper Blue Mountains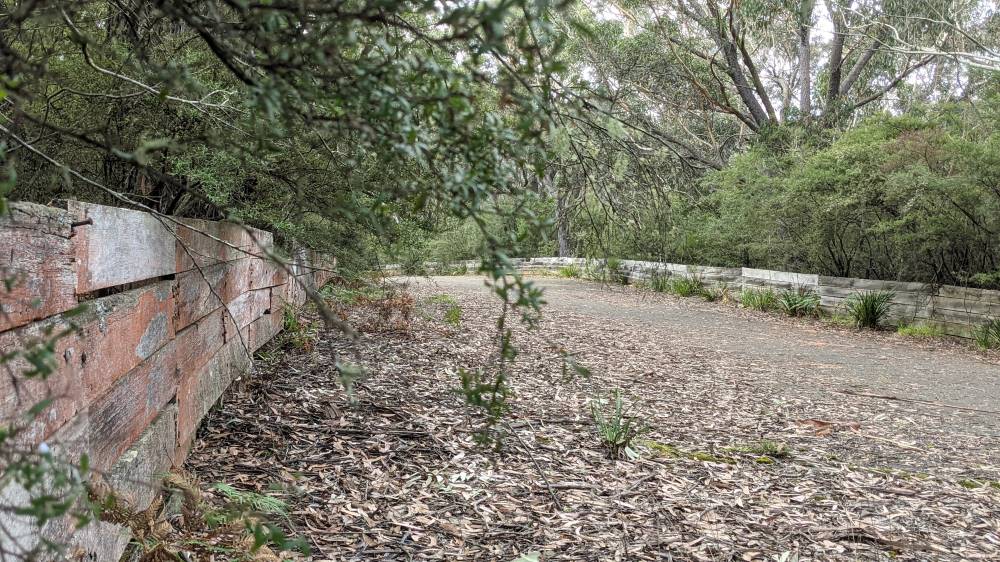 The Gully, or formally known as Catalina Park, in Katoomba is a wonderful spot for locals to walk and cycle. It is a short 2.1 km loop track that contains hidden clues about its fascinating history.
It is probably more suitable for older or more experienced children due to the track's sometimes rough and wet terrain and hilly nature.
You may enjoy riding the Catalina Park clockwise by heading left from the carpark, if you would like to conclude your ride with an exhilarating downhill finish.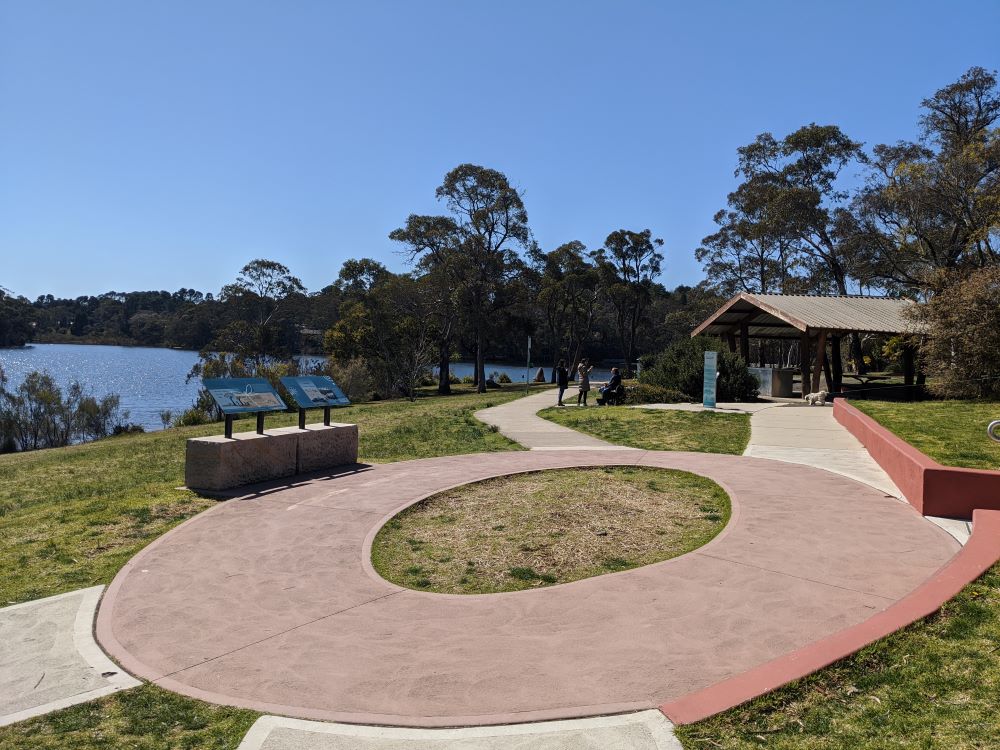 Wentworth Falls Lake hosts one of the local's favourite bike paths in the Blue Mountains for children. Bring bikes or scooters to circle the bike path and enjoy one of two fantastic parks, including the new inclusive adventure playground (it isn't open just yet but hopefully soon!)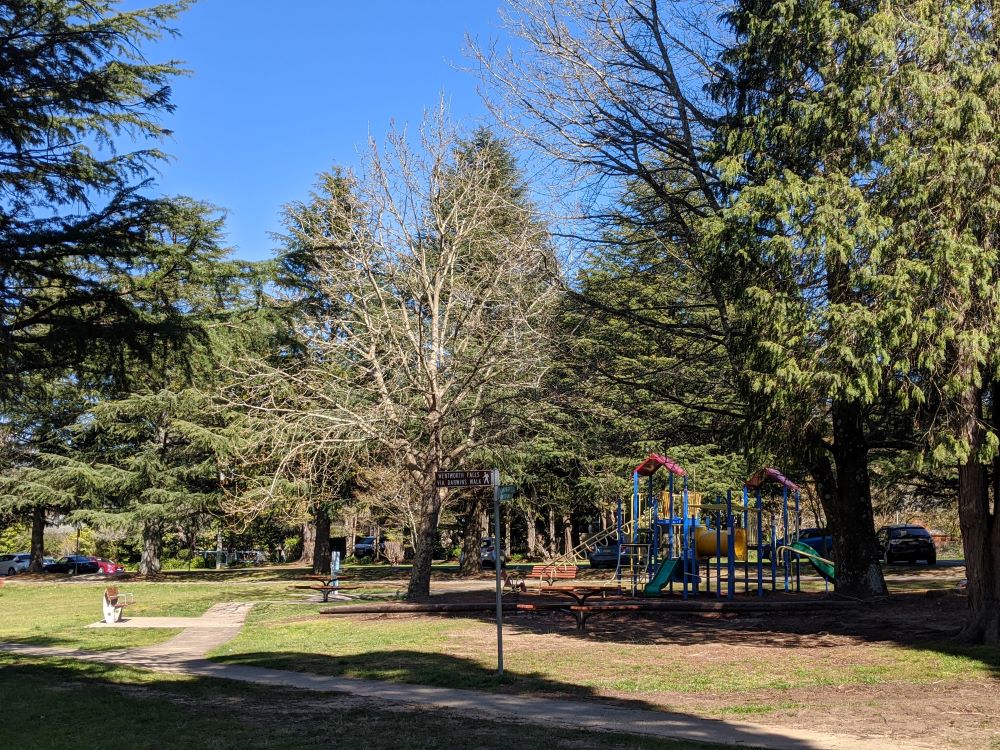 A fun bike and scooter path wraps around Wilson Park playground in a quiet part of Wentworth Falls. It isn't a perfect loop but is more like a c-shape. There is a slight hill on the roadside of the path but it is not steep.
This is a beautiful location to practise riding and scooter skills. It is adjacent to the Charles Darwin bushwalk too if you would like to explore this superb area on foot.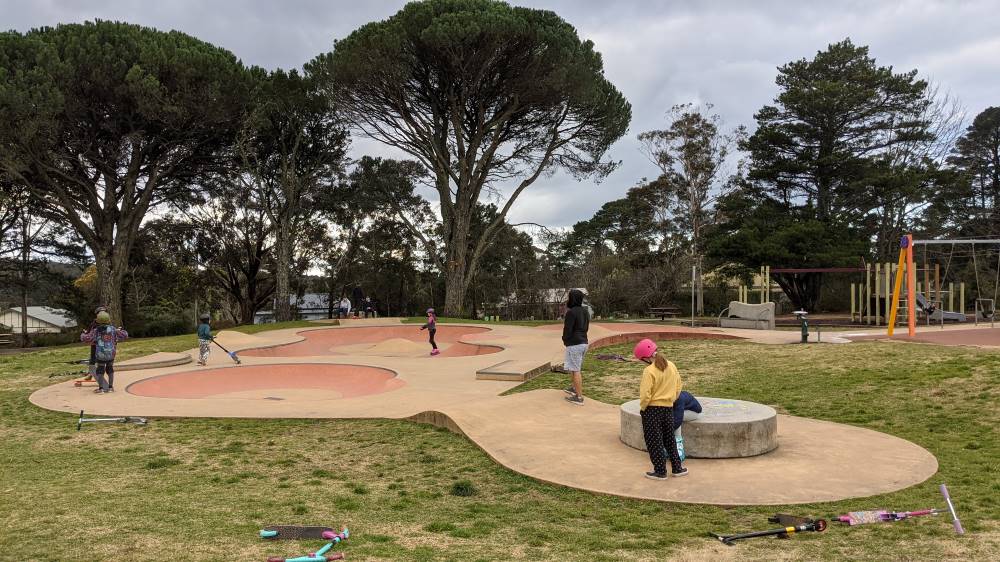 Melrose Junior Skatepark, North Katoomba, is a fantastic location for avid bike riders, skateboarders, rollerskaters and scooterers. Kids can loop the bike track around the junior skate area and may enjoy trying tricks in the junior beginner's skate bowl. There is the bonus of a great little playground right next to it!
Jubilee Park Blackheath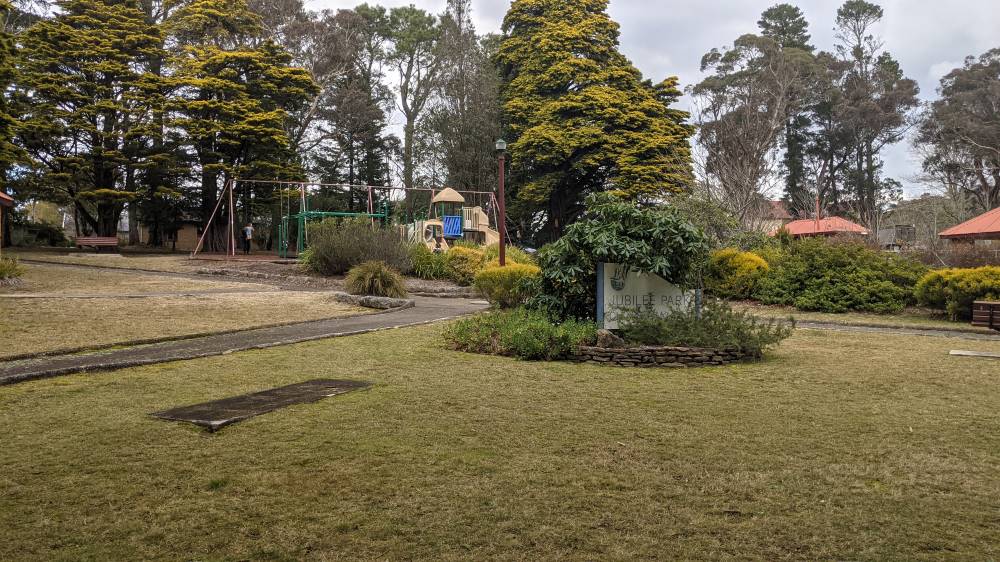 Jubilee Park boasts plenty of space for all ages to enjoy. It's not a huge track for riding but its winding paths make this a spot for your children to bring their bikes and scooters. The paths lead toward roads so supervise young closely. The playground and oval also provide more opportunities for family fun and exercise.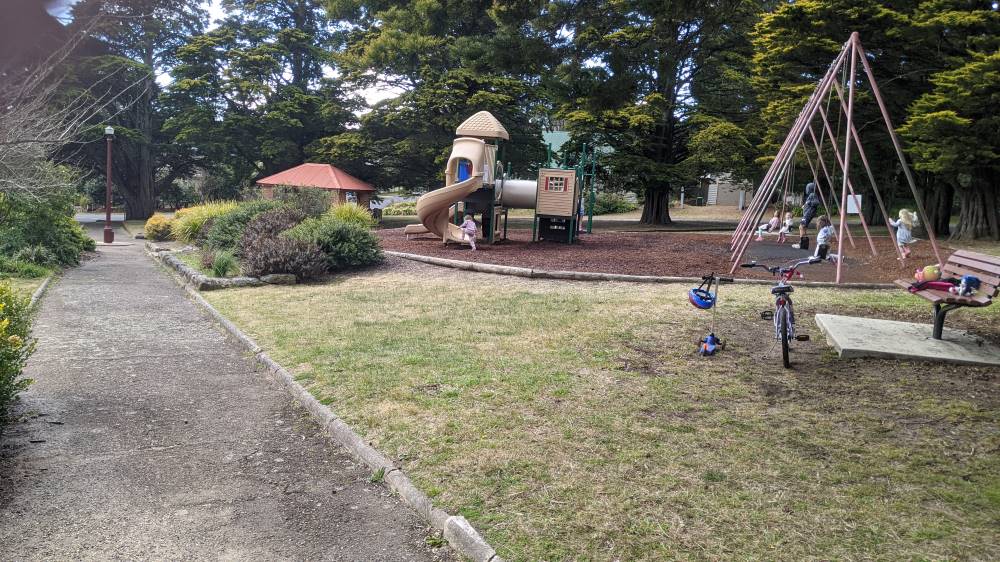 Well, there you have it – 16 parks and playgrounds with the best bike paths in the Blue Mountains. We hope that you enjoy exploring all that the Blue Mountains has to offer for families.
Safety Reminders for Bike Riding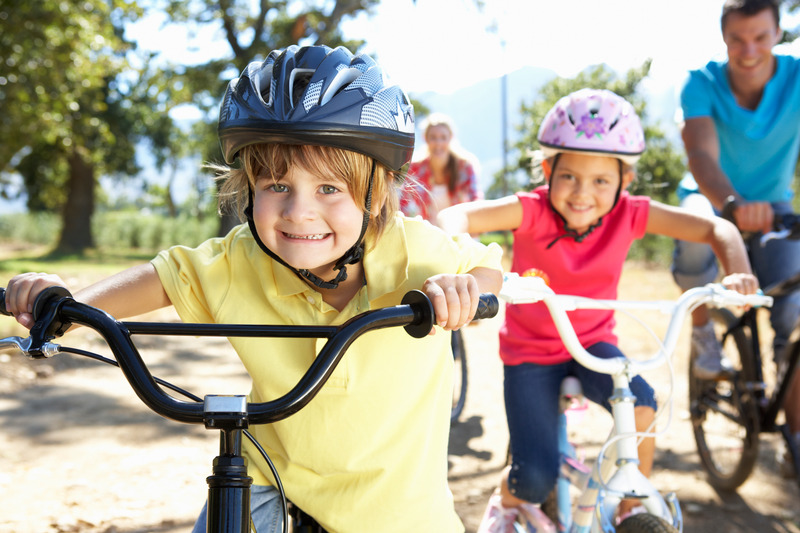 These safety tips are from the NSW Government Centre for Road Safety.
Everyone Must Wear a Helmet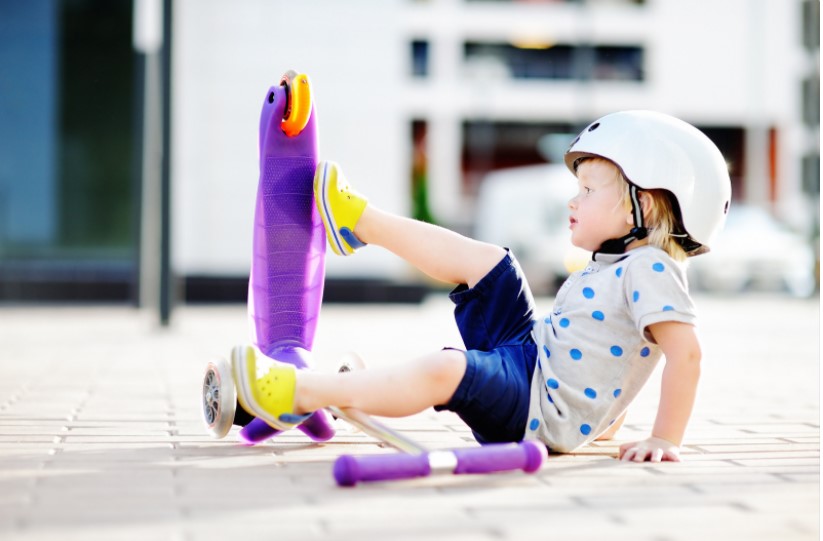 Bicycle riders must wear an approved bicycle helmet securely fitted and fastened on the rider's head.
The helmet laws for bicycle riders of all ages in NSW help prevent head injuries and brain damage from falls and crashes. The Road Rules state that a bicycle rider on roads and road-related areas must wear an approved bicycle helmet securely fitted and fastened. This applies to all bicycle riders, including children on bicycles with training wheels and any child being carried as a passenger on a bike or in a bicycle trailer.
Riding on Footpaths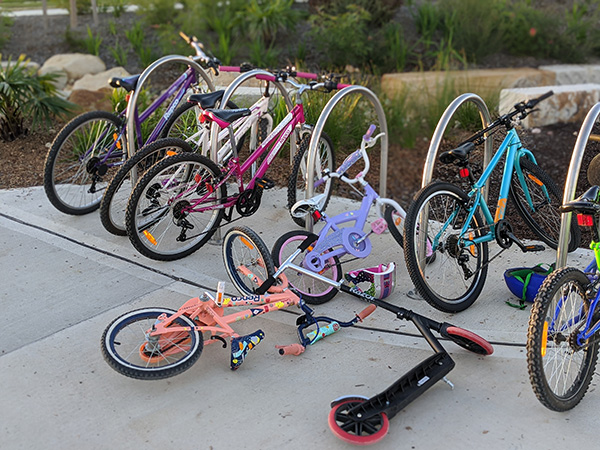 Since 23 July 2018, children under 16 years of age are allowed to ride on a footpath (increased from children under 12 years of age). Allowing children under the age of 16 on the footpath will help keep them safe until they have the skills, decision making and knowledge of the rules to ride safely on the road.
An adult rider who is supervising a bicycle rider under 16 may also ride with the young rider on the footpath. Children aged 16 or 17 can ride on the footpath when accompanied by a child under 16 and a supervising adult.
When riding on a footpath, riders must keep left and give way to pedestrians.
For more information on how to stay safe when riding on the footpath, please read Safe Riding Tips.
More from Blue Mountains Mums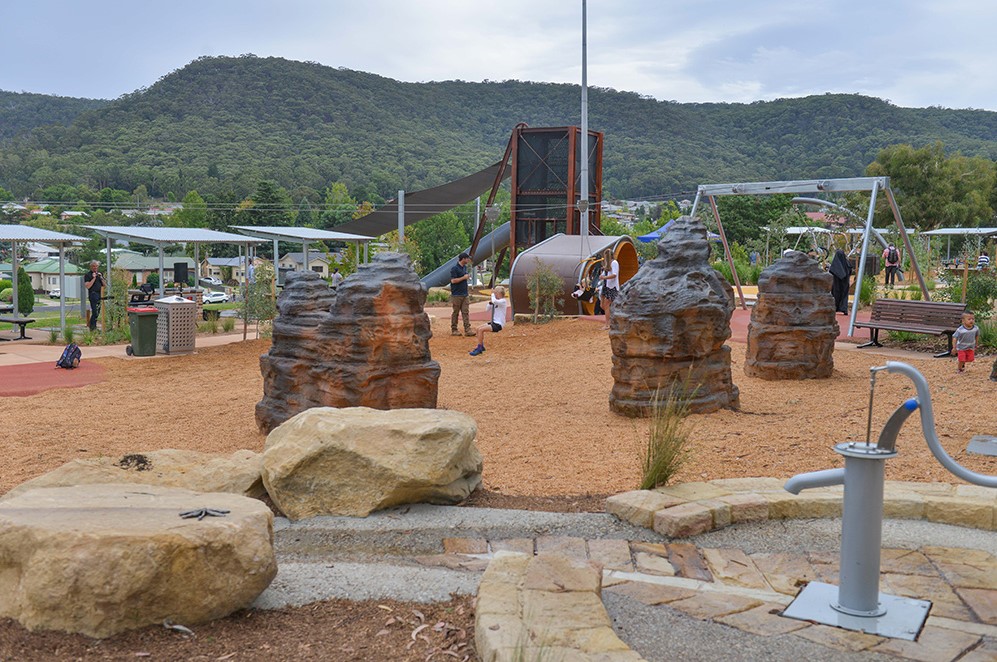 Check out what markets are on this weekend in the Blue Mountains in our Markets Guide.
Like us on Facebook to stay in the loop and receive special offers!
Join our Blue Mountains Mums Local Facebook Group to connect with other local Blue Mountains Mums.