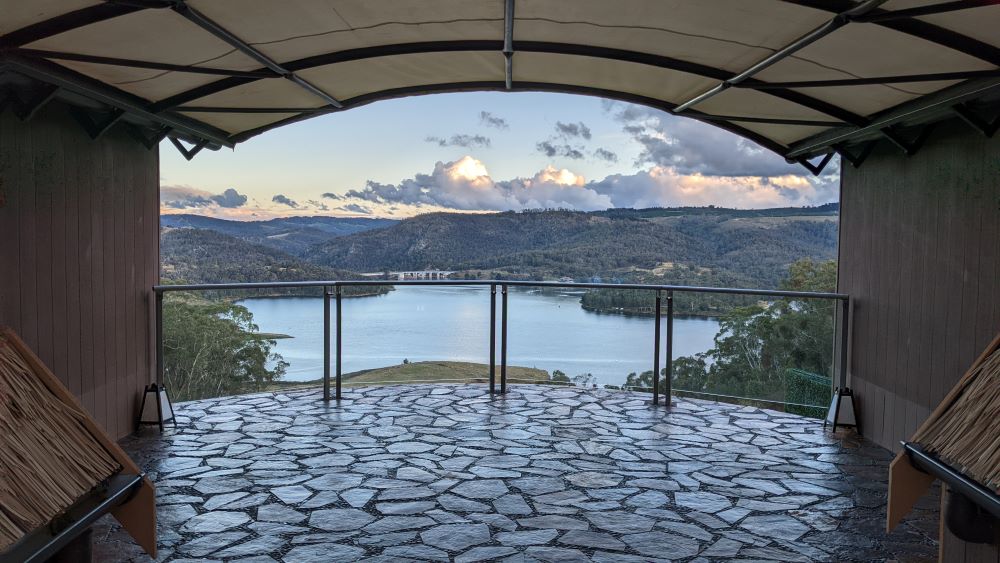 The Japanese Bath House Blue Mountains is a most unexpected gem situated at the western foot of the Blue Mountains. Set in its tranquil location overlooking the idyllic Lake Lyell, you will experience true Japanese spa culture (onsen) with a vast variety of luxurious hot baths filled with natural mineral water all set within an exquisite Japanese garden.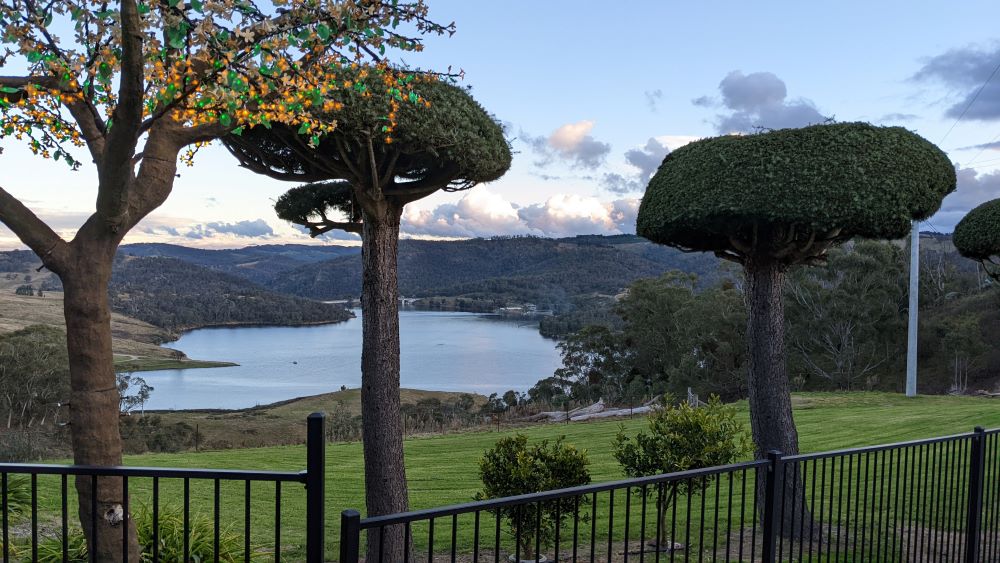 The water flows in from about 300 metres underground from mineral rich layers of land, heated to a therapeutic temperature that soothes tense muscles, clears your mind and melts your stress away.
The Japanese Bath House will transport you straight to Japan. As you enter the 'Sparadise', leave your shoes on the rack, be welcomed by your friendly host and wade your way through a hot ankle deep heated pool towards the reception area.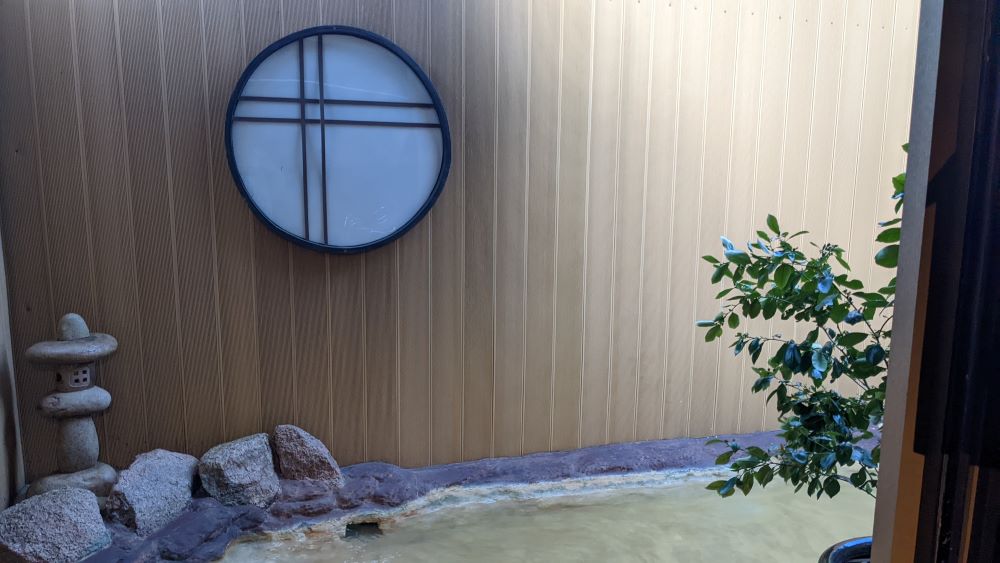 Your host will take you on a tour of the Bath House and you will soon realise that this place is bigger than you may have expected. After a recent renovation, many new spas have been added, including a special 'Instaworthy' hot bath located beautifully underneath a striking red Japanese Gateway (torii).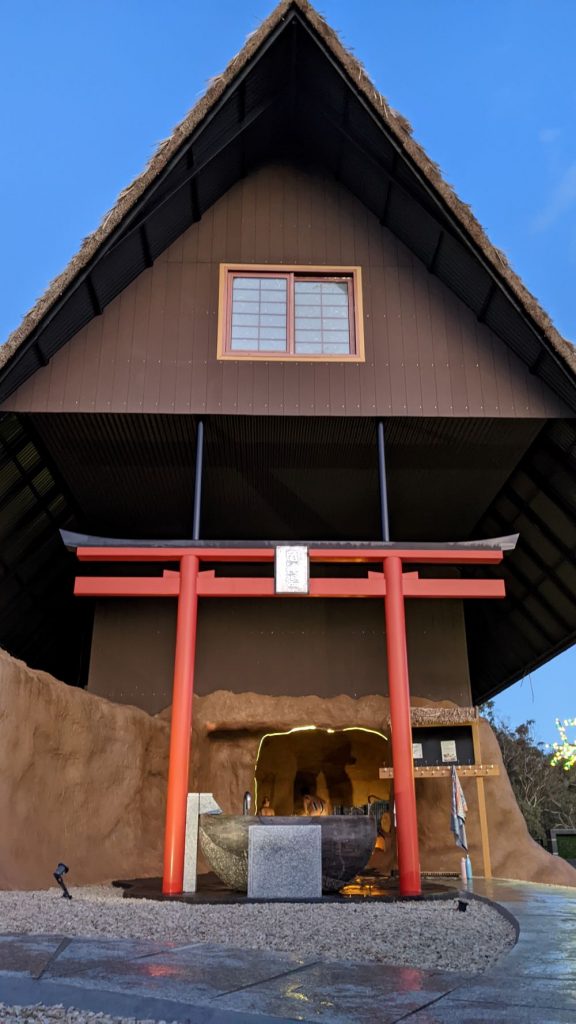 Not only does the Japanese Bath House Blue Mountains offer a diverse range of traditional and modern indoor and outdoor bathing areas, but for an extra cost you may also opt for a Japanese meal, inhouse created Japanese tea from the Bleu Mountains Tea Shack, massage treatments, overnight accommodation or you may even book your own private bath, buro, for an hour of lake views and true relaxation.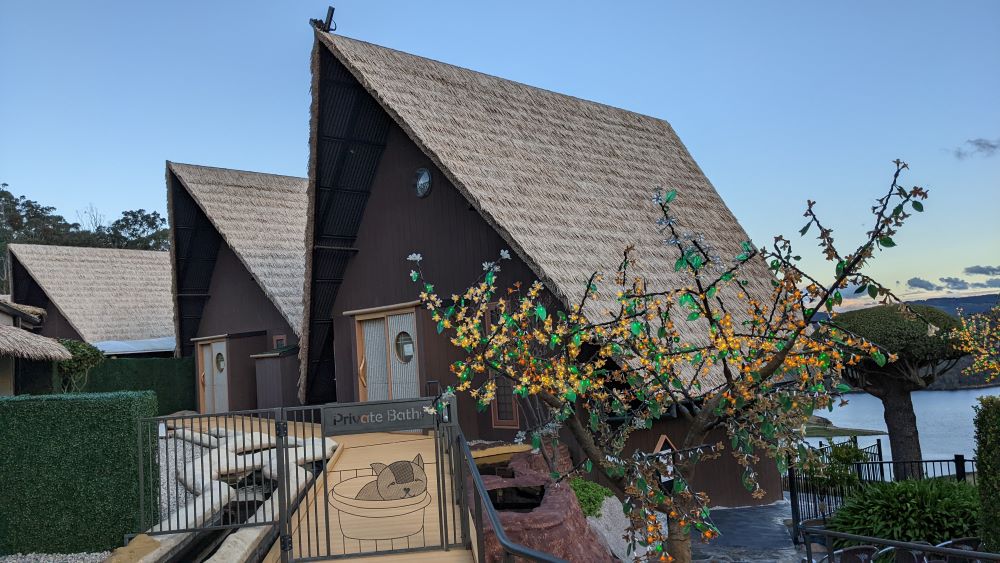 A Variety Of Baths To Enjoy At The Japanese Bath House Blue Mountains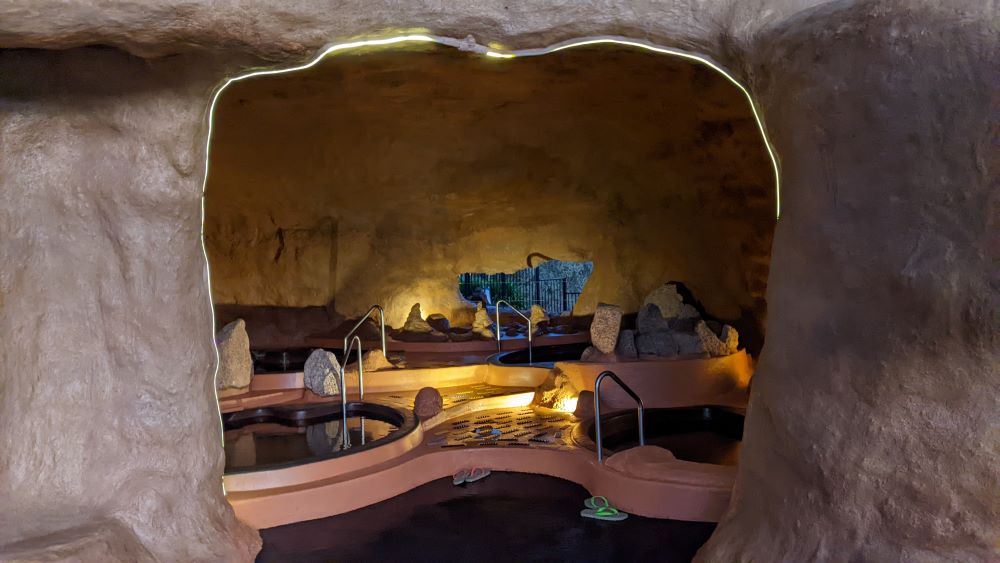 The impressive array of stone hot baths provided for guests at the Japanese Bath House Blue Mountains is phenomenal. You will be in awe at the beautiful indoor and outdoor baths, and the thoughtful design of each zone, all set within a magnificent Japanese garden.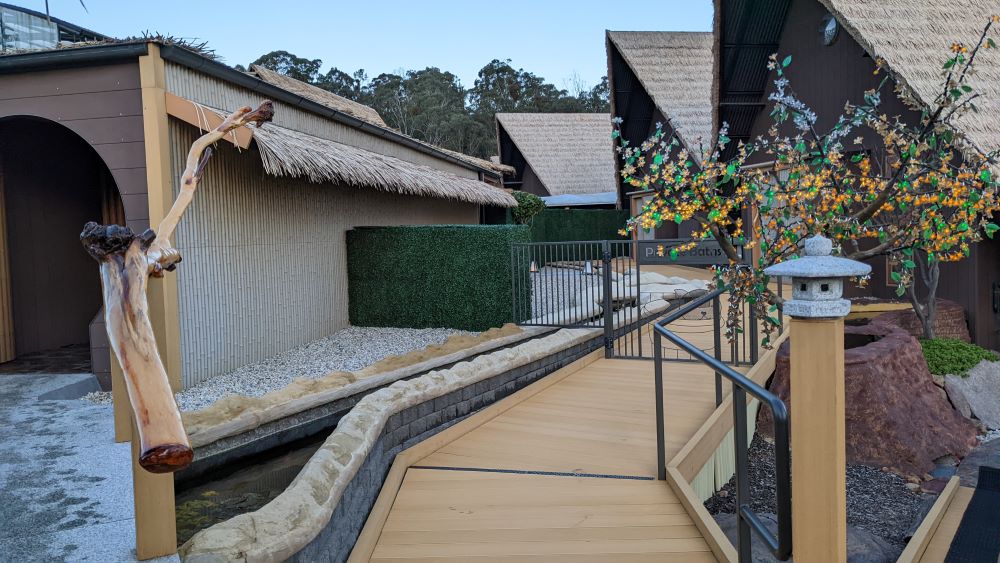 Immerse yourself in the warmth of a mineral rich bath as you gaze out at the scenic views, the illuminated Japanese trees (that resemble sakura) and breathe in the crisp Blue Mountains air as you unwind at this sensational spot.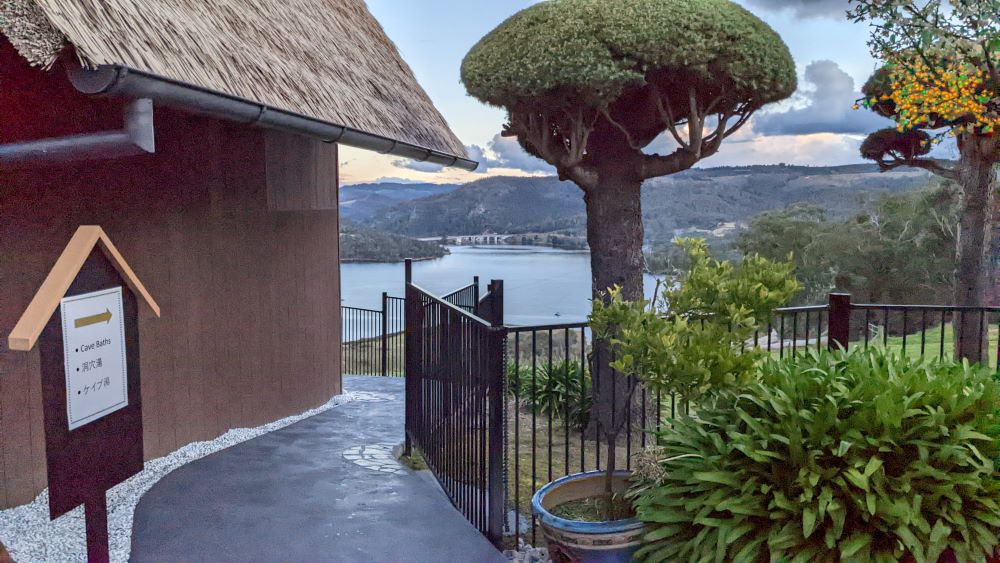 The Hot Bath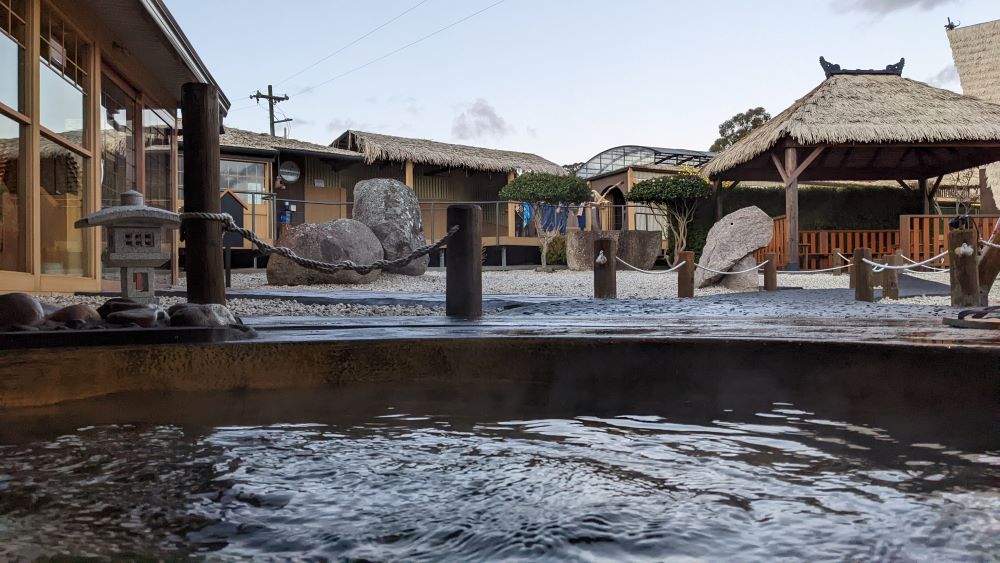 If you really enjoy a hot bath, soak yourself in the hottest pool at the Bath House. The hottest pool is heated to a balmy 41 degrees Celcius and dissolves any bit of muscle tension. When you are ready to get out, exit the bath slowly, or you will be in for a decent head spin!
The Cold Bath
Alternatively, give yourself some cold water therapy by immersing in the indoor cold bath. The cold bath is not icy cold but after a hot bath, it can be difficult to get in, but worth the courage. Cold water immersion is said to improve focus, reduce stress, increase your metabolism and improve your immune response, so consider taking the plunge!
The Mineral Steam Room
In addition to the baths, the mineral steam room is one you should experience. With a hint of what seemed like eucalyptus oil, breathe in the scented steam to give your skin a luminous glow, reduce stress and blood pressure, improve circulation and rid your body of toxins. It's definitely one to try while you are at the Japanese Bath House Blue Mountains.
Relaxation Pods And Rest Areas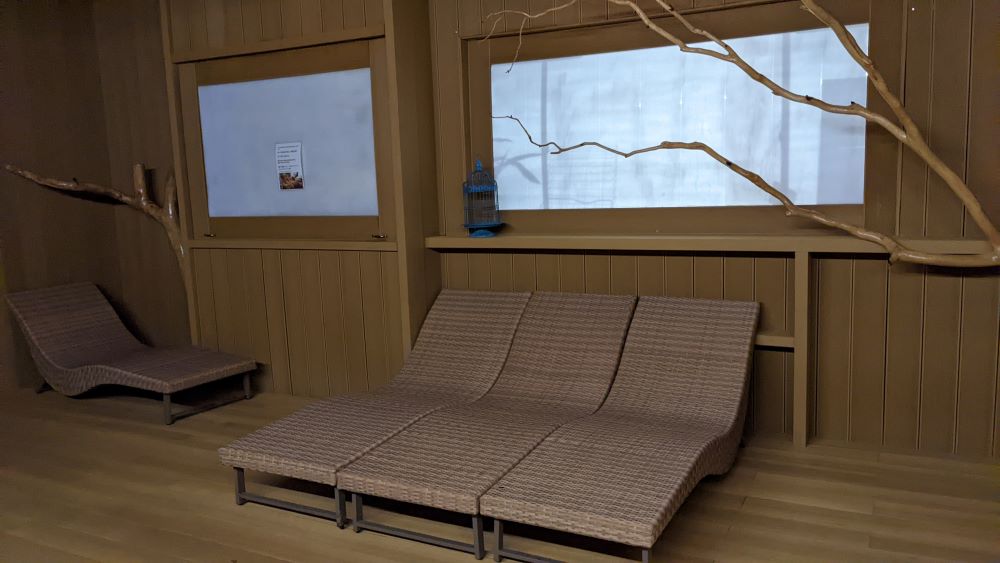 Take a break from bathing and relax in one of the cosy pods or chairs. All rooms are heated to a comfortable temperature and you may take your time to take a rest or dream away.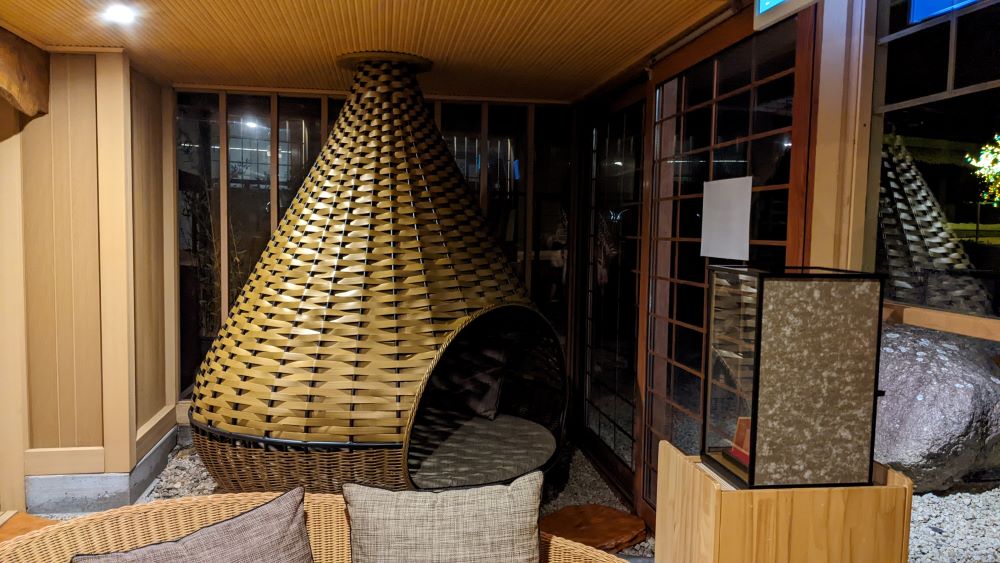 Why Soak In An Onsen?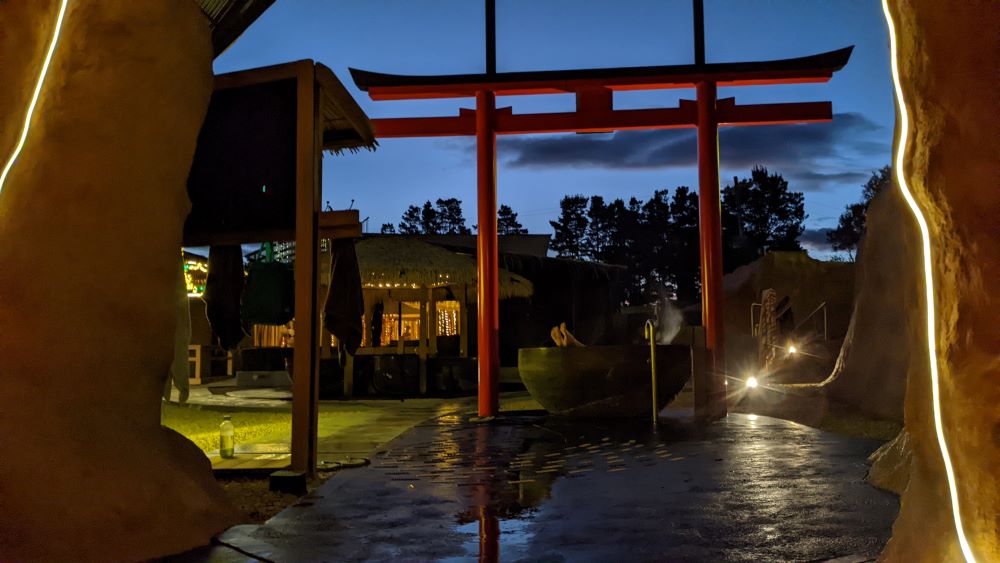 Traditionally, onsens were outdoors and use naturally hot water from geothermally heated springs. Indoor onsens are also more common these days in Japan. The volcanic nature of Japan provides plenty of springs but obviously, the baths at the Bath House Blue Mountains are not heated by natural springs.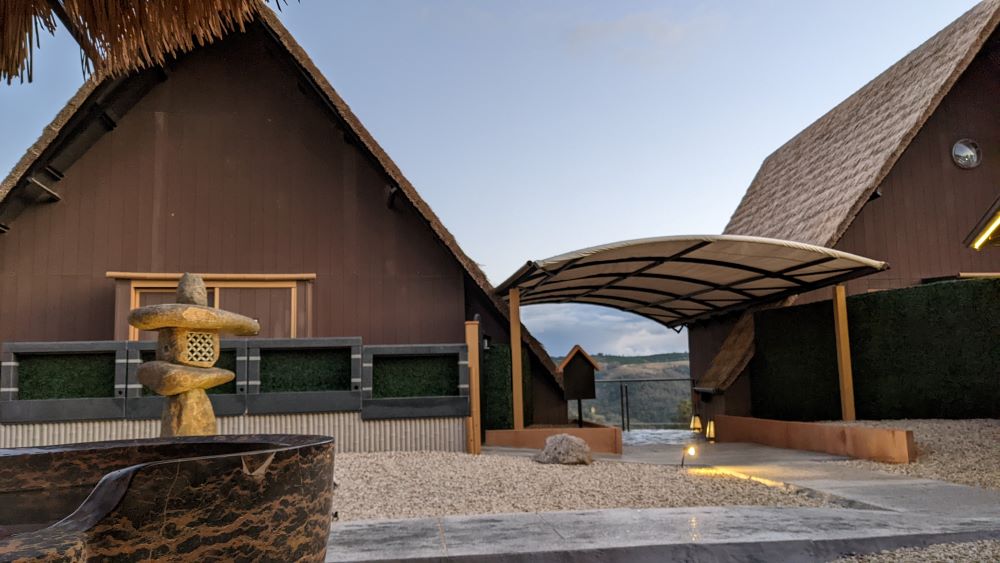 Hot baths have many benefits including an increase in blood circulation and the amount of oxygen in our blood, greatly reduced stress and better sleep, pain relief, and improved mental health due to the serene location and relaxation.
It would be best to avoid soaking in hot baths if you are pregnant (as they raise your body temperature), have low blood pressure, heart issues, skin injuries or urinary tract infections. Before bathing, consult your doctor for medical advice if you have a health condition.
How Are The Baths Kept Clean?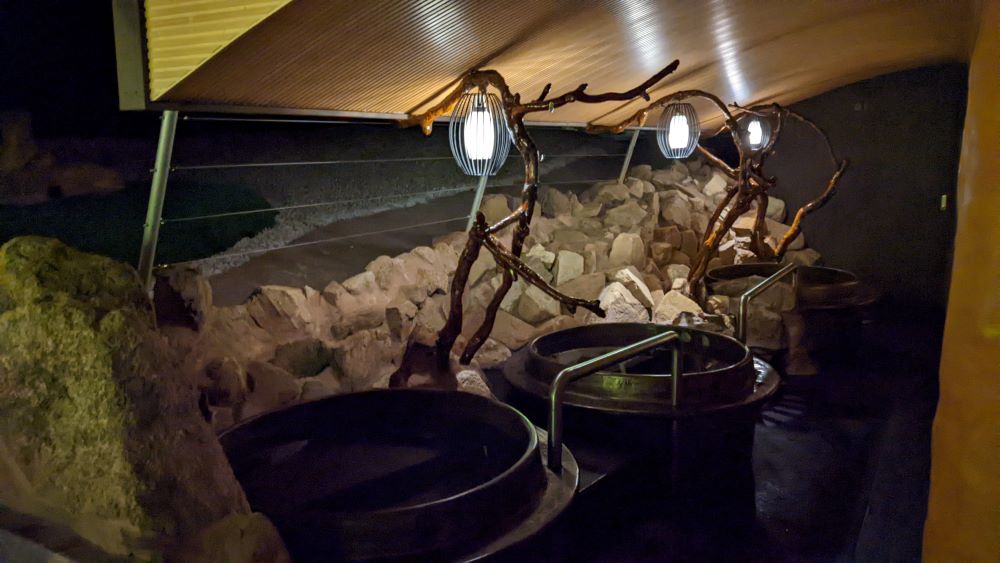 You may be wondering how sanitary the baths are. It is a fair question!
The Japanese Bath House assures us that it takes our health seriously. On their website FAQs, the Bath House states that: "Throughout the day, the bath systems filter, sanitize, adjust and maintain the content and cleanliness of the natural mineral rich spring water".
The Bath House water consultants, "constantly monitor all of the baths to keep a record and correct any impurities that may reach the baths". They take guests' health seriously and, in accordance with The Public Health Act, 2010, they have a, "water treatment system that includes a small amount of chlorine in order to ensure the safety of all".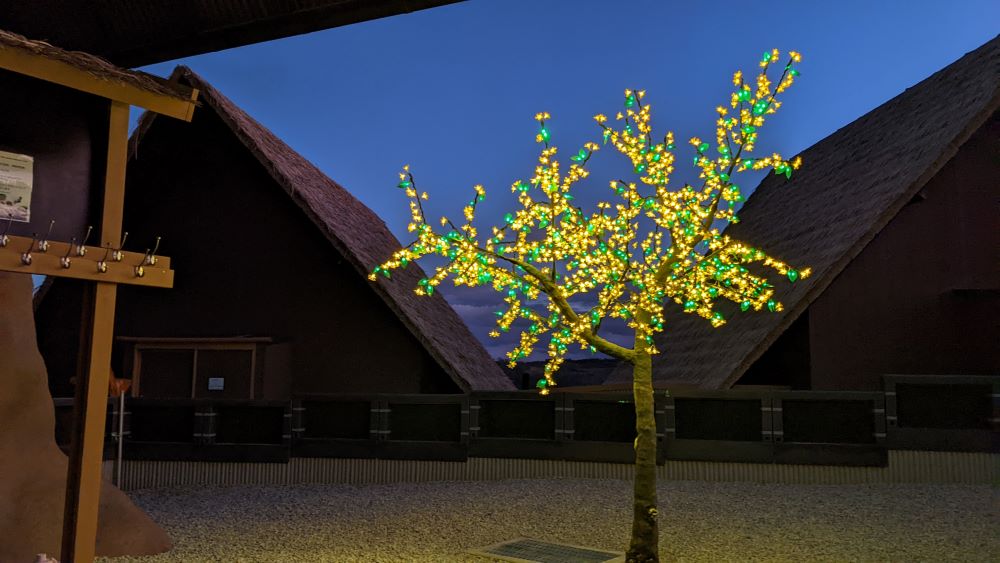 The Lights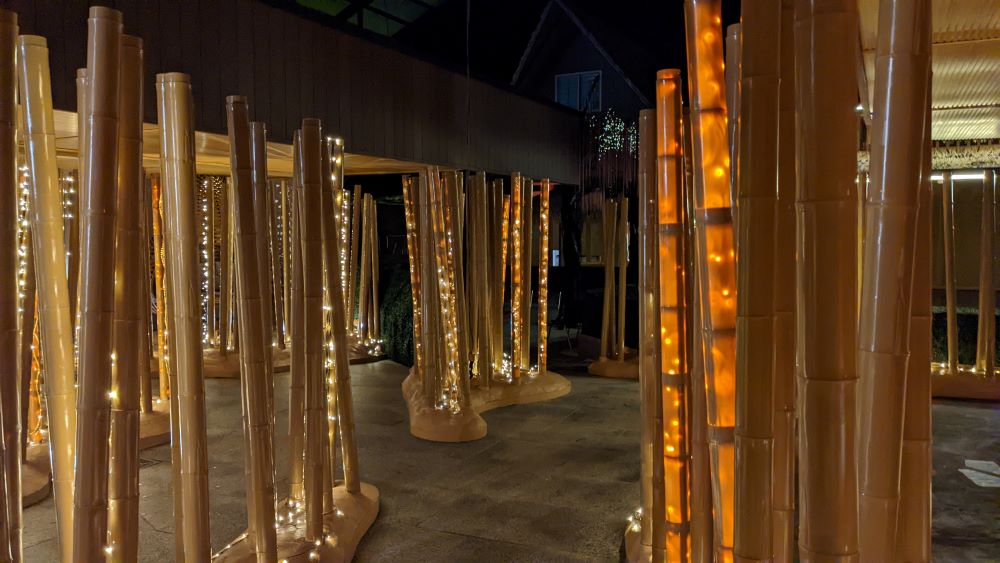 When evening arrives, enjoy the impressive display of illuminated blossom trees scattered throughout the garden, from the comfort of your hot tub or relaxation pod.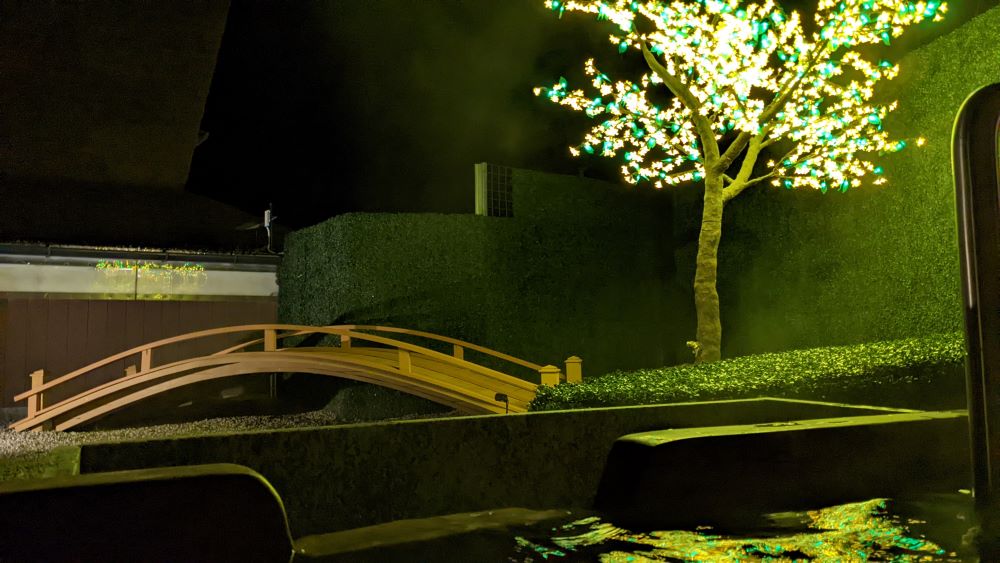 Tips For Your Visit To The Japanese Bath House Blue Mountains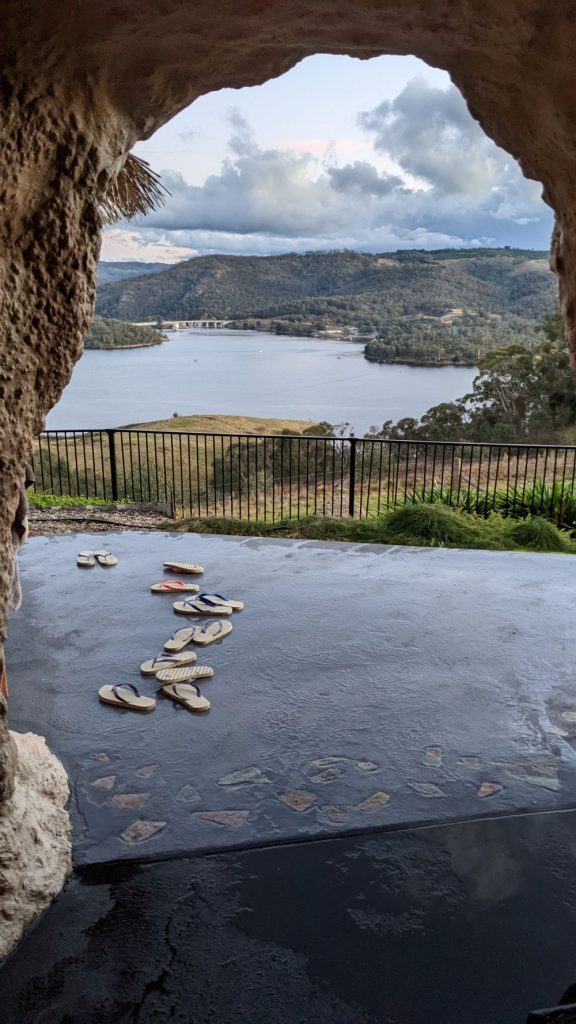 Stay hydrated. Bring a water bottle or use the water stations provided. The thin paper 'cups' are also provided and are very environmentally friendly.
It is advisable not to put your head under the water in any spa bath.
Eat before you arrive or enjoy the Japanese menu at the restaurant. It is a little expensive to eat in but the food is tasty and the atmosphere is quaint.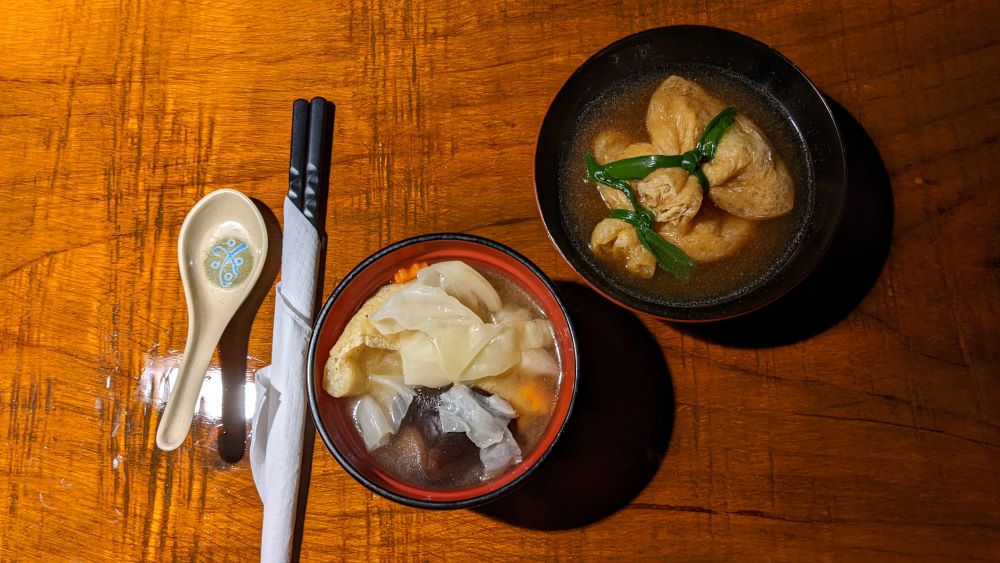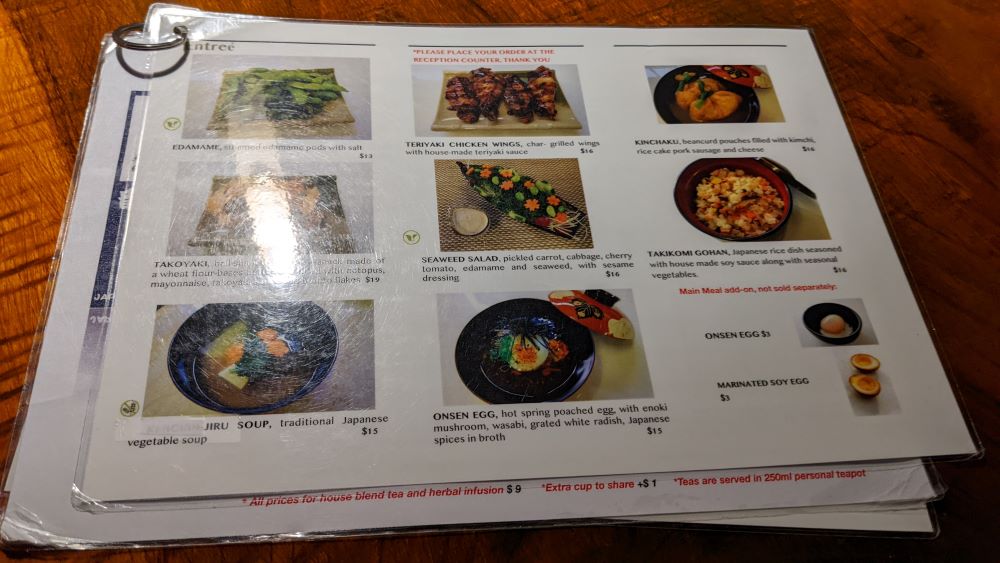 Keep your conversation to a minimum, with a low voice. Loud guests can ruin the serenity of others. Assume that everyone is there to relax. The Bath House is not the place for loud chatting and laughing.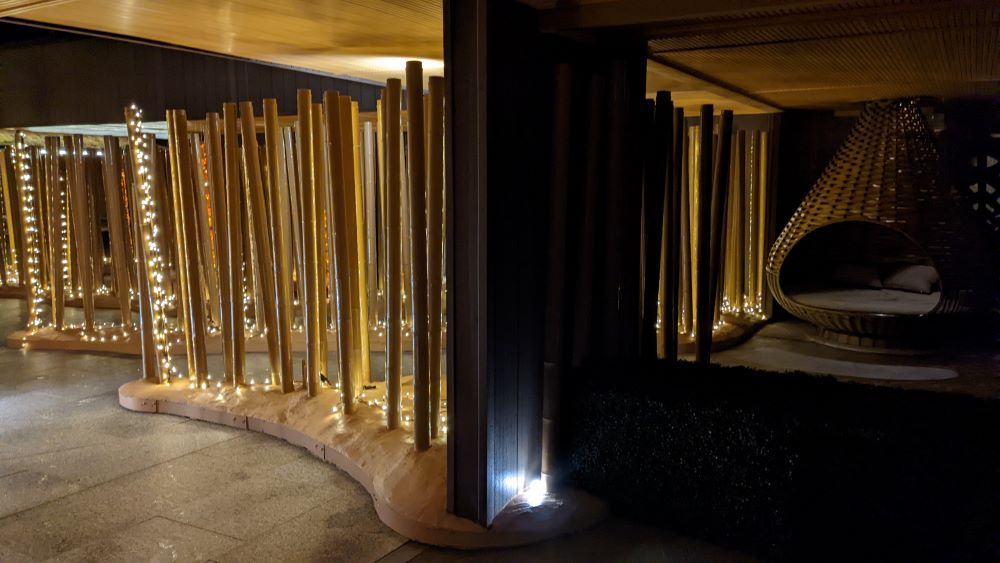 Buying tea to enjoy at home from the Blue Mountains Tea Shack store at reception is more affordable than drinking tea at the restaurant ($9 for 250ml of tea, current price in May 2022). If you can't decide, the Harmony tea is their signature blend.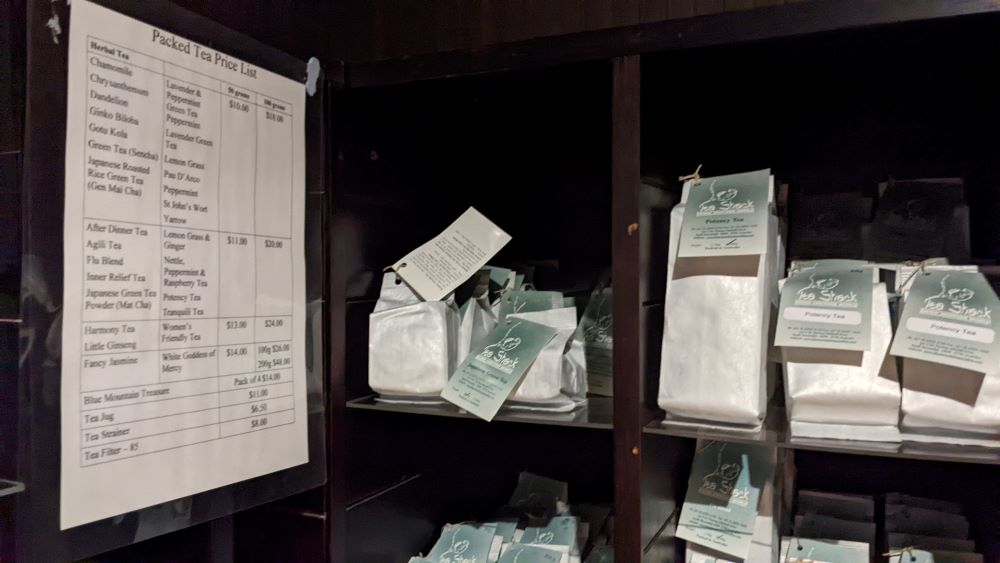 Wash before and after you bathe.
Bring a large towel with you to save on hiring one and don't use it every time you change baths, otherwise your towel will be very heavy and wet by the end of your visit. It might be a good idea to bring two large towels.
Get out of the hot bath if you start to feel light headed, short of breath, dizzy or if you get red skin. There are a few lovely spots to relax after bathing at the Japanese Bath House Blue Mountains.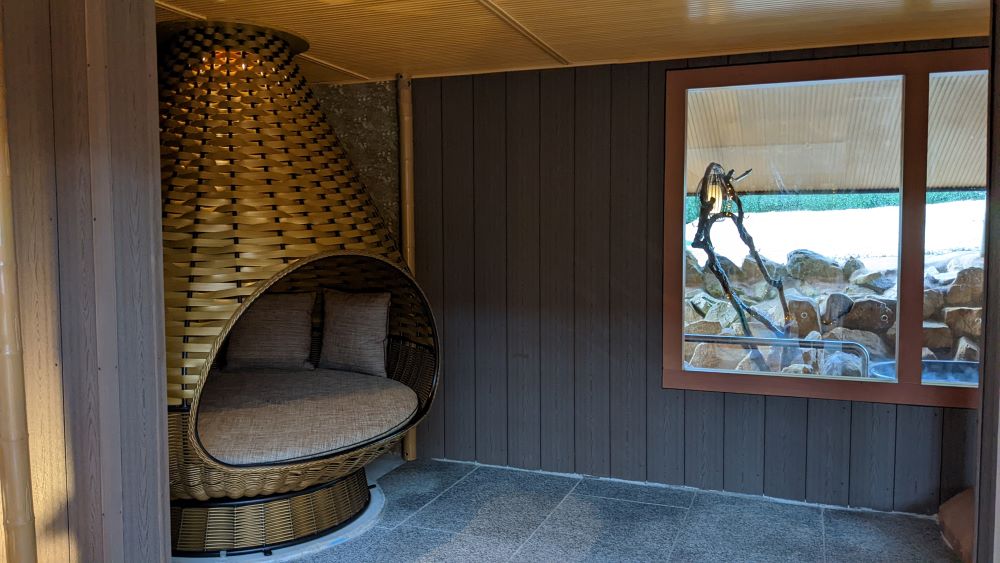 Keep your head, arms, and upper chest out of the water to avoid overheating.
Book at least 6 weeks in advance. Thankfully, numbers of guests are capped at the Bath House, to preserve the spa's serenity, which means that they do book out quite a few months in advance.
Peak time at the Japanese Bath House Blue Mountains is generally the cooler months. Melting into a hot bath on a cold or rainy day is a wonderful experience!
If you want a quieter experience, book an evening spot. You can't see the lovely view once the sun goes down, but you do get to experience the twinkling stars above you from the outdoor baths and the attractive lights displayed around the Bath House.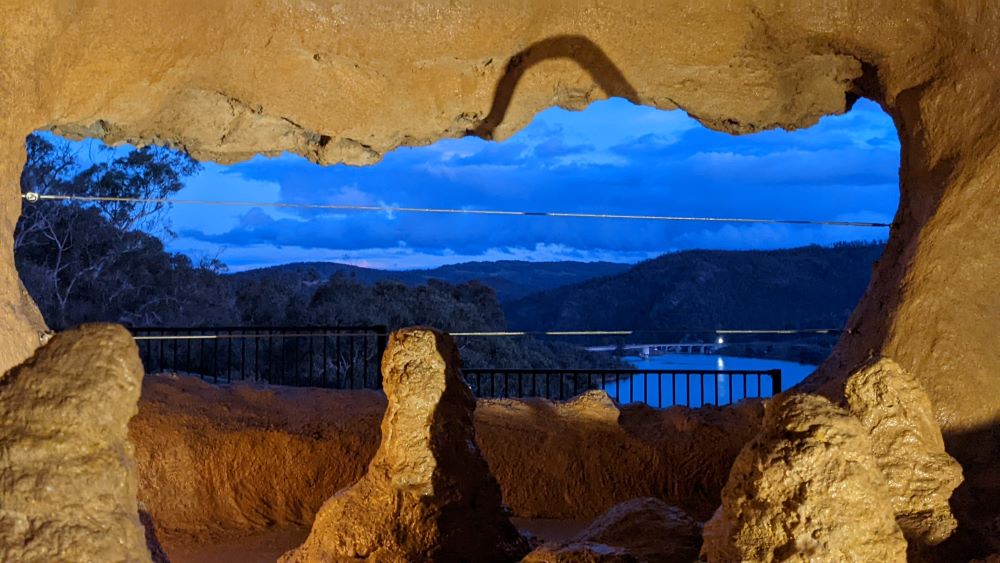 Japanese Bath House Blue Mountains Entry Prices
(Current prices for May 2022)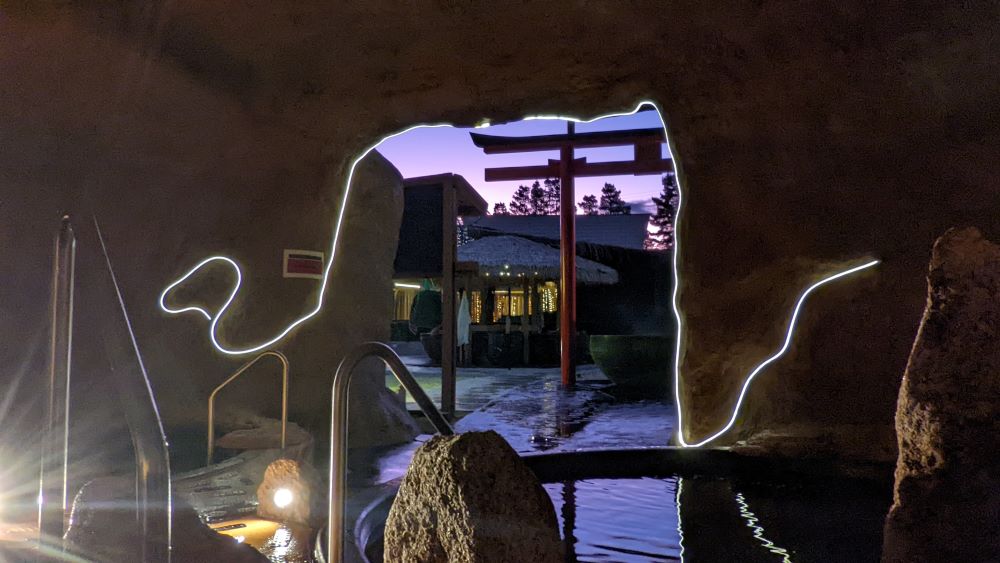 10% surcharge applies on long weekends
Price per person
Single Entry (up to 3 hours of use of the Japanese Bath House facilities)
* No bath towel included
$90
Day Pass (all day use of the facilities during opening hours)
* No bath towel included
$180
Bath towel Purchase (large size)
$12
* Only required if the guest does not bring their own
Japanese Bath House Robe Hire
$25
* Robe hire is included in all Massage and Facial packages.
* Robes are not required, but bringing your own robe and multiple towels per person is welcomed.

Getting There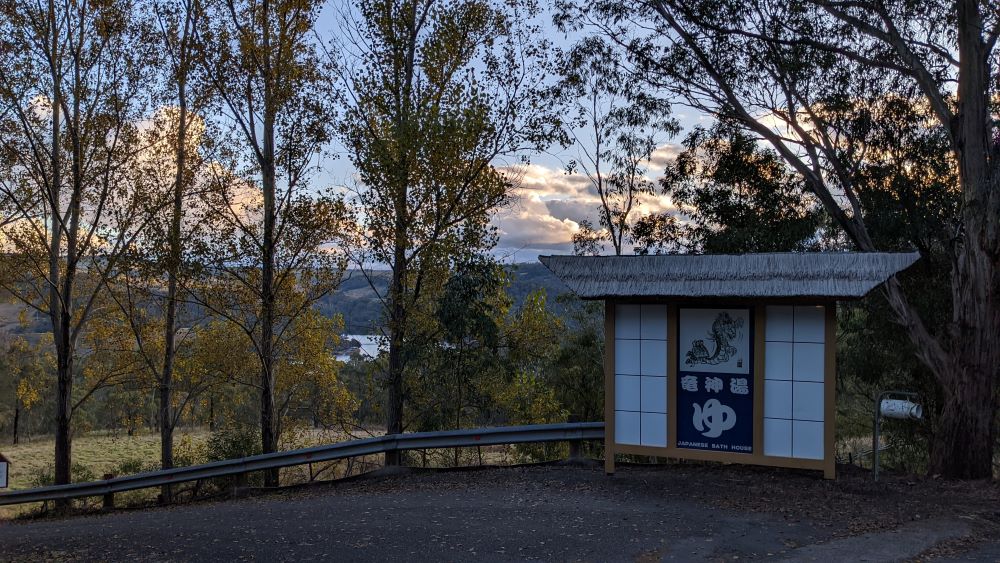 The Japanese Bath House Blue Mountains is located in South Bowenfels, near Lithgow. It takes around two hours from Sydney city, one hour and fifteen minutes from Glenbrook and 40 minutes from Katoomba.
Address: 259 Sir Thomas Mitchell Drive, South Bowenfels NSW 2790 (View map).
Phone: (02) 6352 3122
Bookings: Online or email: bluemtsparadise@bigpond.com
Do yourself a favour and experience the zen of this sensational hidden gem at the foot of the Blue Mountains in South Bowenfels. With its spectacular views and luxurious Japanese hot baths, you will leave feeling stress free and 'manzoku', which is Japanese for contentment.