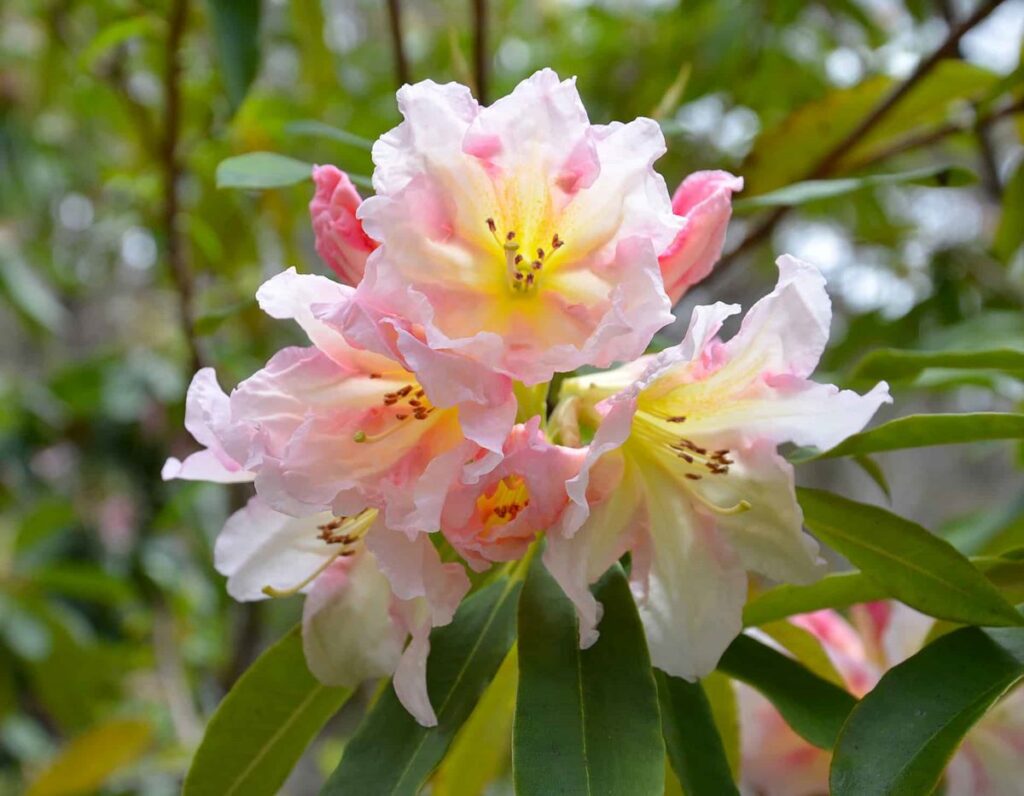 How's the Serenity?
Spring is the perfect time of year to visit The Campbell Rhododendron Gardens Blackheath! This is when the Rhododendrons are in their most vivid and spectacular beauty.
On sunny days – and even when the weather is cold – the (COVID safe) the Rhododendron Gardens Blackheath are a wonderful place to stroll with family and friends, or with your dogs (on leads).
What To Expect at Campbell Rhododendron Gardens Blackheath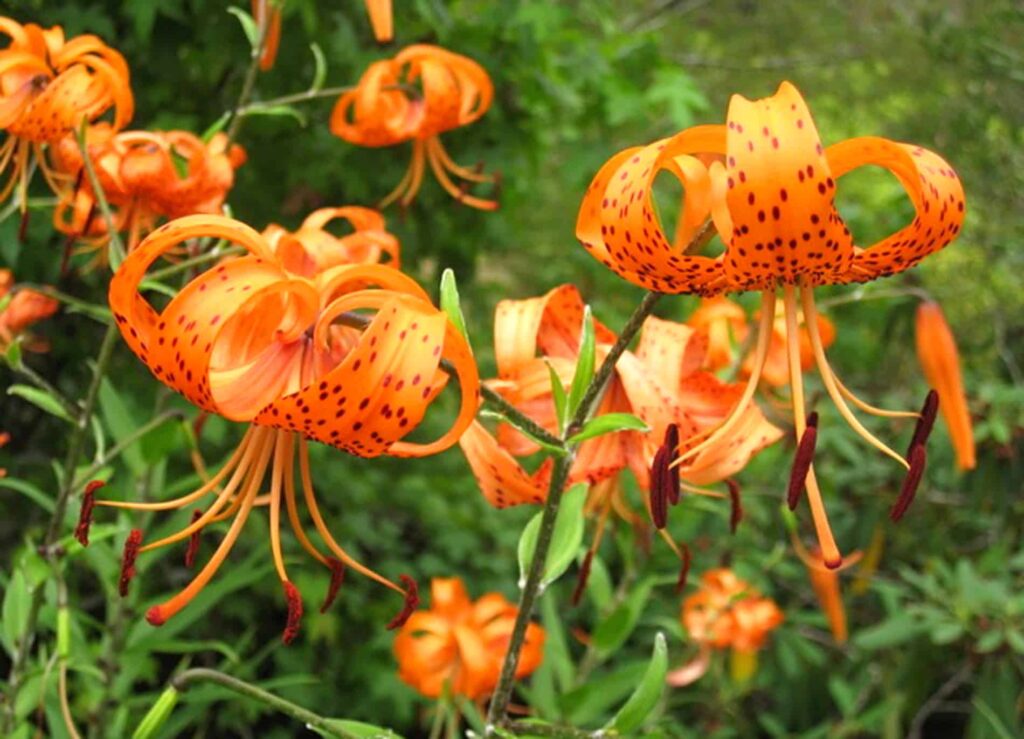 This Spring, expect massed-bulbs displays of Rhododendrons, Azaleas, and other exotic species like Pieris, Weeping Flowering Cherry Trees, Lilacs and Forsythia. The Campbell Rhododendron Gardens Blackheath is expected to be covered in blossoms of spectacular colours! Bring your camera to capture the pure-whites to sensational blood-reds, with striking yellows, pinks, purples and oranges in between.
Enjoy a divine array of flowers, a stunning vista across the Valley and lake from the lookout platform and breath in and relax as you absorb the fresh Blackheath air. All set within one of the local's favourite Gardens in the Blue Mountains National Park.
The Rhodo Tea Room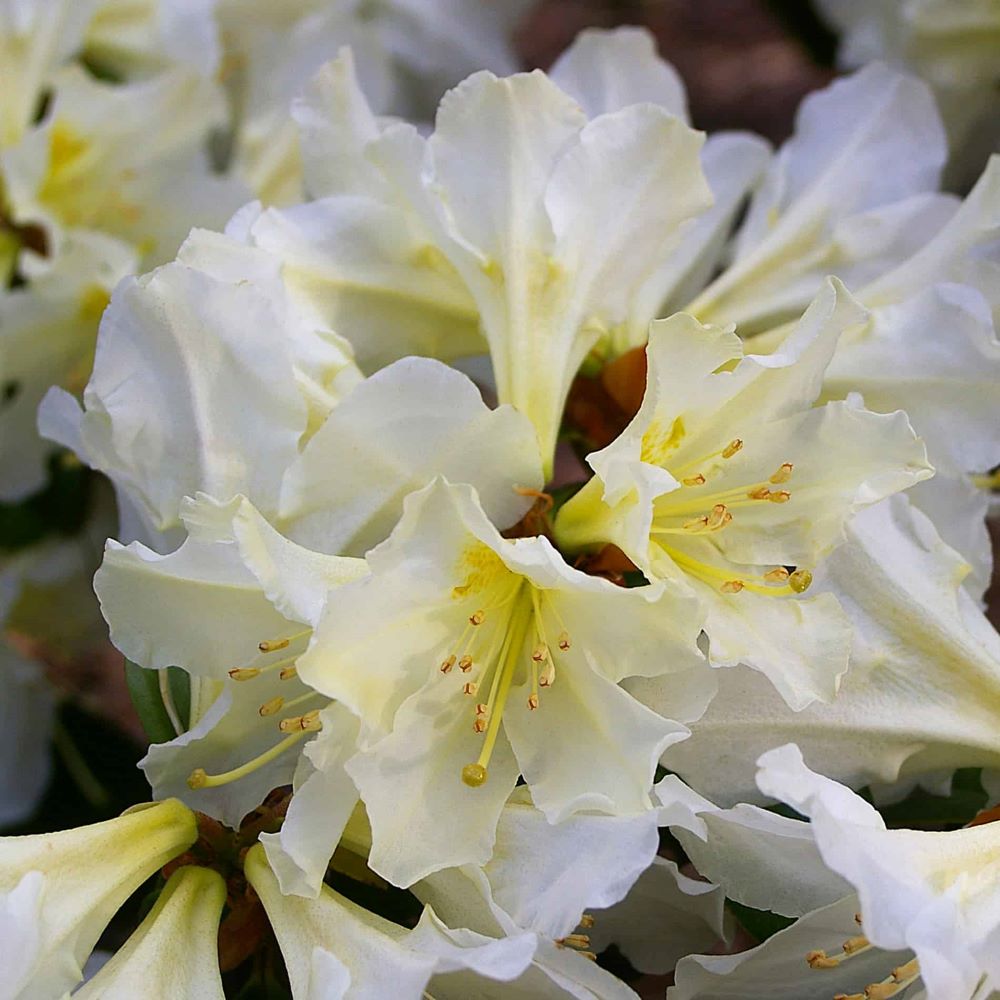 IMPORTANT UPDATE FOR SPRING 2020
Regretfully, at this stage, due to CORONA-19 safety restrictions, the Tea Room/Lodge will not be open this year. Please check the Rhododendron Gardens Facebook Page and Website for up to date information, decisions regarding COVID safety and the possibility of opening the Tea Room closer to Spring.
This Spring, the Rhododendron Gardens Blackheath will 'meet-and-greet' visitors and sell their NEW 2021 calendar and a few souvenirs at the Information Kiosk.
During prime flowering time in early October to mid-November, the Campbell Rhododendron Gardens' meeting house, The Lodge, springs to life and transforms into the Rhodo Tea Room. From 10:00 am to 4:00 pm (last orders 3:30 pm), 7 days a week for 5 weeks, volunteers serve freshly-brewed coffee, a variety of teas, delicious scones with jam and cream and other tasty treats. No lunch is served at the Rhodo Tea Room. If you have a group of 10 or more coming to enjoy afternoon tea at the Rhodo Tea Room, please book ahead.
Relish the fresh air, the peace and the beauty. Bring a picnic basket and rug from home and stock up on gourmet treats from local businesses in the Village to make your picnic hamper.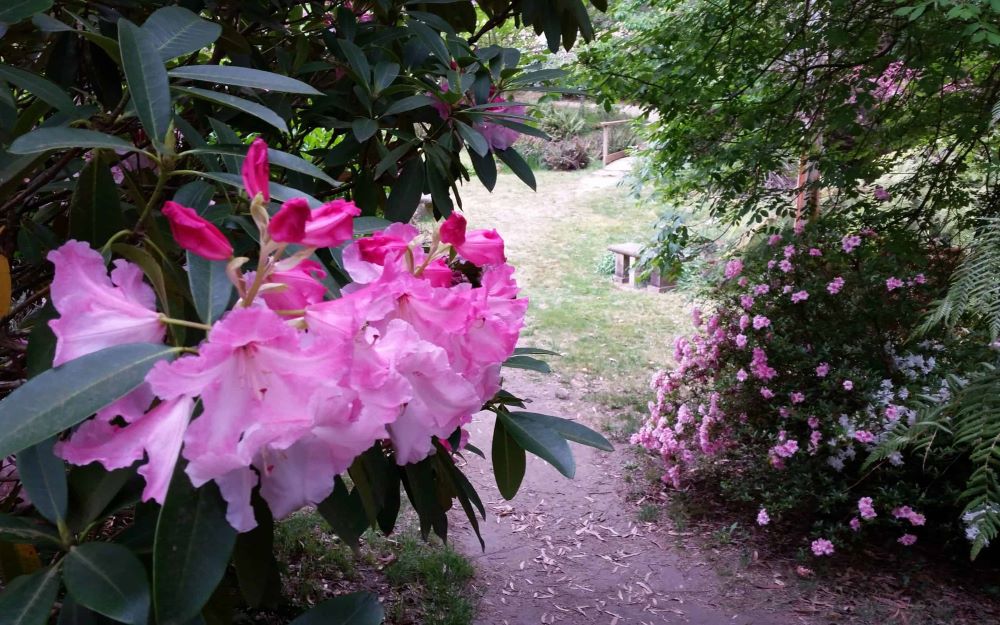 Opening Hours
9am – 6pm. The Rhododendron Garden Blackheath is always open but the Rhodo Tea Room is open foro 5 weeks from early-October to mid-November 2020. Pedestrian access is available every day of the year.
Where
Bacchante St, Blackheath NSW
Suited For
Everyone of all ages.
Cost
The Campbell Rhododendron Gardens Blackheath are thankful for your donation. They suggest a minimum donation of $5.00, for each visitor. Pop your donation into the blue-green Donation Box at the Information Kiosk, near the car park.

You may also donate before you arrive. All donations help to maintain, improve and expand the Gardens. This year funds are being used to restore the Gardens after the devastating bushfires in January 2020 swept through them.
There is no need to book – just turn up between opening hours and take a stroll through the Garden. If the Gates are locked, park outside, on the right hand side, and walk in through the pedestrian access. Call (02) 4787 8965 on Monday mornings or send a message via their website.

WEBSITE: www.rhodogarden.org.au. Download a Map of the Gardens.
SOCIAL MEDIA: Facebook
Try these family friendly bushwalks that your kids will love!
Follow us on Facebook to stay in the know with ideas, events and tips relevant to families in and around the Blue Mountains.
Welcome! Join our Private Blue Mountains Mums Facebook Group! This is a positive and supportive space for women in the Blue Mountains region to share life together, ask for recommendations and advice.