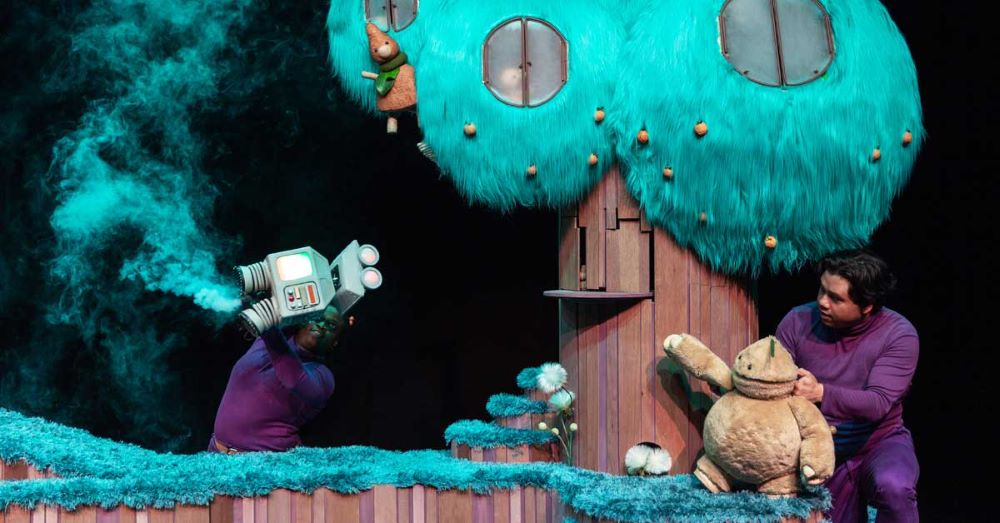 "I felt so excited and happy seeing Beep. I loved how Beep was a real life show that showed us how to make solutions to problems. It was fun when we had to flap our arms to make wind for the propeller to work!"
Joy, 8 years
Do you remember the first time you saw a live theatre performance when you were young? Do you recall the sense of anticipation as you approached the theatre doors, handed in your ticket and waited with excitement for the show to begin? We took our family to see 'Beep' live at The Joan Penrith and it was a wonderful experience that the kids will remember.
Beep, created by Windmill Theatre Company, was designed specifically for young audiences. It was the perfect introduction to theatre for our young family, with its interactive, charming tale of unexpected friendship and finding your place in the world.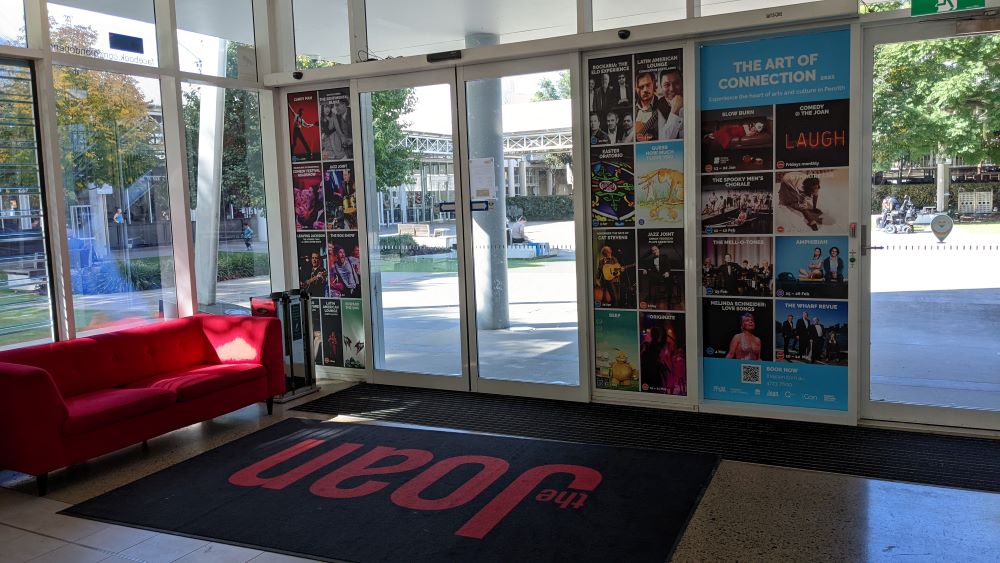 Taking our family to see live theatre was more than seeing a sweet and funny show on stage though. In addition to being a memorable experience, it was clear that there were also other positive benefits in taking the kids to see Beep at The Joan.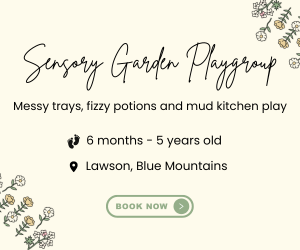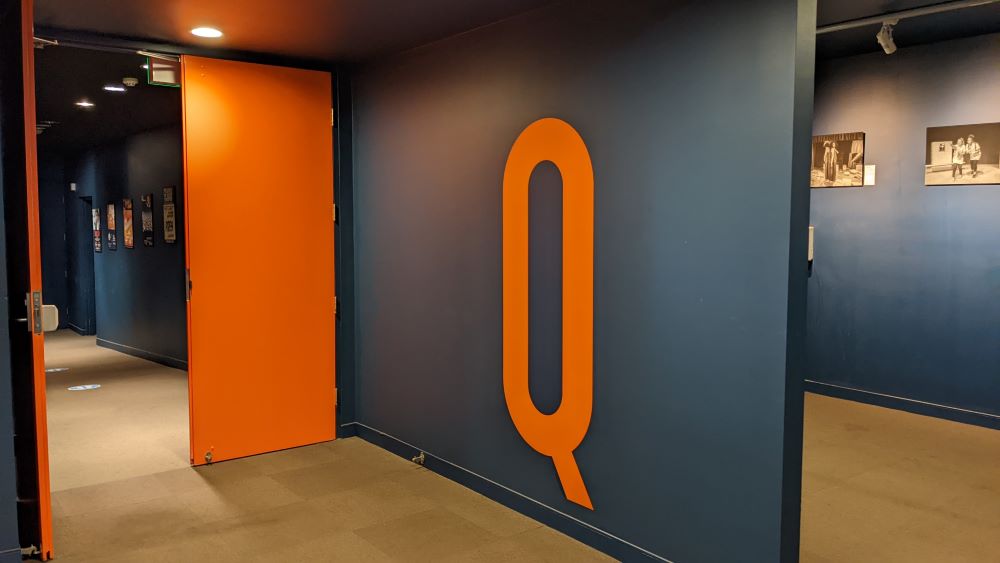 Live Theatre At The Joan Penrith: More Than A Live Show!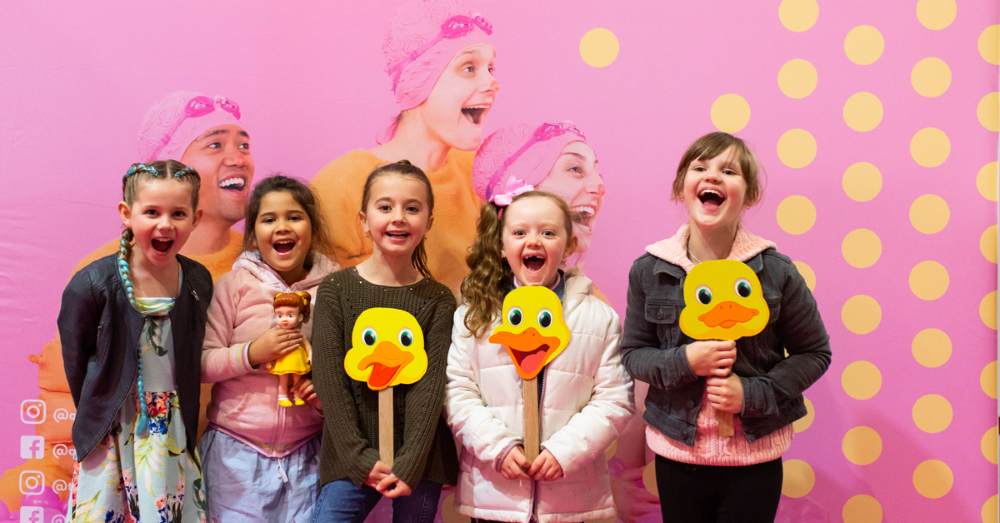 Not only is seeing a live kids' theatre performance a really exciting family activity, but you are also giving your children the gift of emotional intelligence, tolerance of others, a love of literacy, creative imagination and so many other skills for life.
A Higher EQ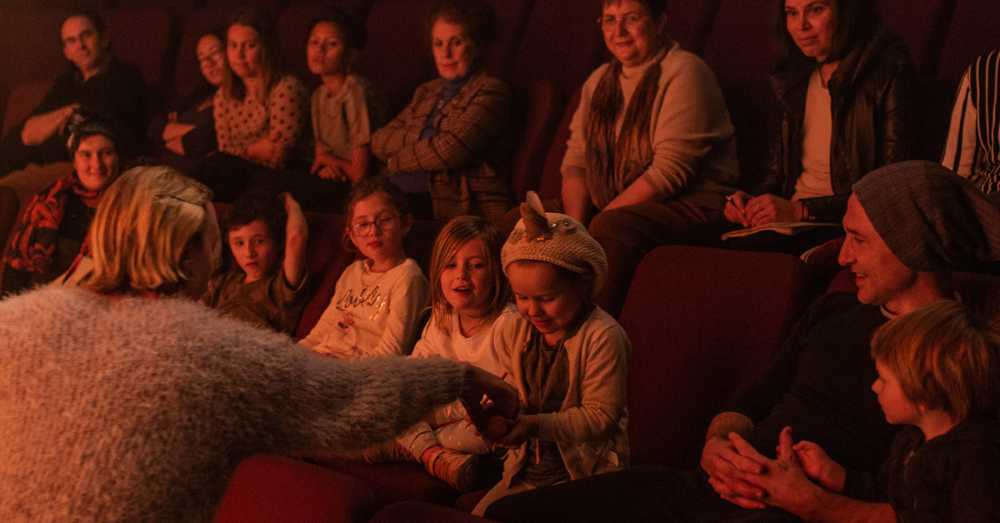 Research is now proving that a higher EQ, or emotional quotient, is more valuable in the workplace than intelligence. The ability to 'walk in another's shoes', recognise emotions and feel empathy for others are traits we all want our children to develop.
Watching Beep live at The Joan Penrith gave our children an opportunity to follow the story of the three friends and experience their perspectives. Watching this charming live puppet show improved their ability to recognise what others might be thinking or feeling, all in an exciting and fun theatre environment.
Tolerance of Others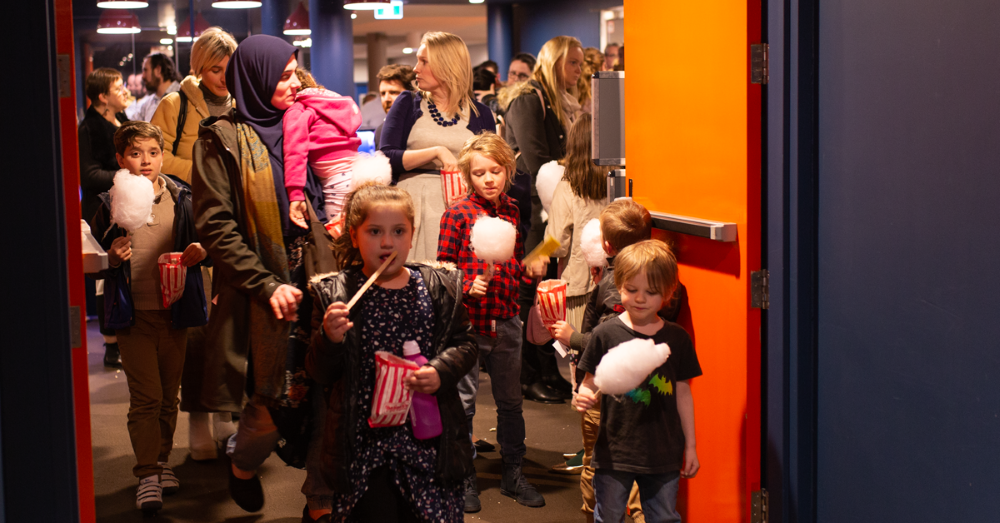 As well as elevating emotional intelligence, going to live theatre shows improves tolerance for others' differences, by providing exposure to a more diverse world (Greene J. et al., 2015).
This was clear in our viewing of Beep, for example, where the characters had to navigate their differences, and finally, find an unexpected friendship with a newcomer. Who would have thought that going to live theatre might be a hopeful step toward world peace!
Love and Knowledge of Literacy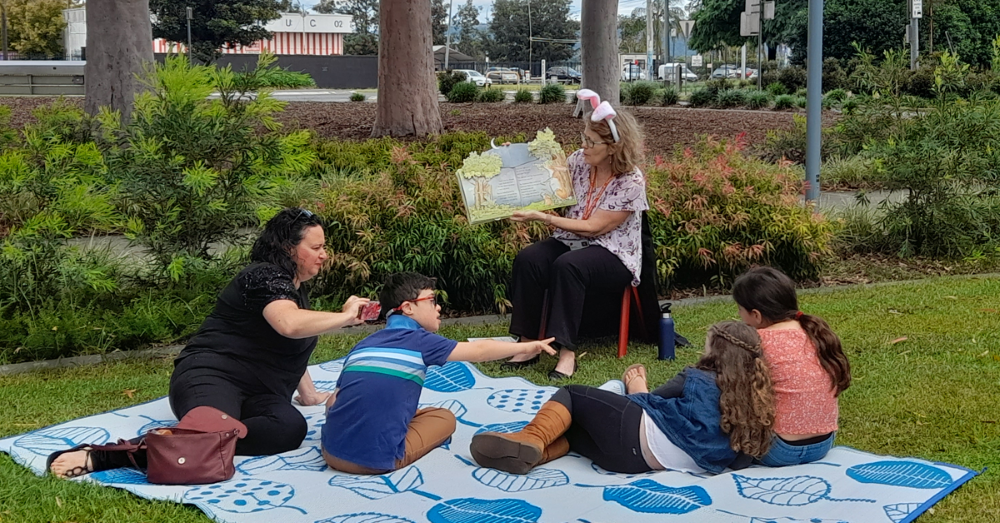 Going to see live theatre is an effective way to teach academic content, increase kids' vocabulary and improve their understanding of a storyline (Greene J. et al., 2015).
After the performance of Beep, I asked my children a few questions about the performance, which further helped with their comprehension of the show, their communication of ideas and reflection after the show. Shh! Don't tell our kids that going to the theatre is actually educational!
Creative Imagination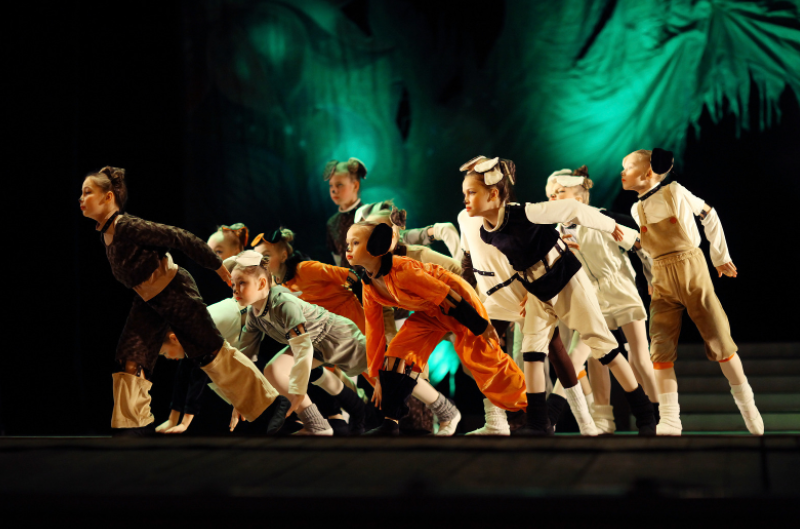 From a very young age, children love to imagine, play and act. Drama is instinctual and can be seen as our kids play shops, cook in their play kitchen, build forts and act out scenarios from everyday life.
Self expression and creativity through play and acting are important for development, so watching others perform on stage is a natural extension of what kids do naturally, but they also gain so much more.
By viewing a professional production for children like Beep at The Joan, our children gained new ideas about how to express themselves during play and communicate in more creative ways. They were also so curious about the lights, sets and sound desk, which they realised are all important elements of live theatre!
Improved Mental Health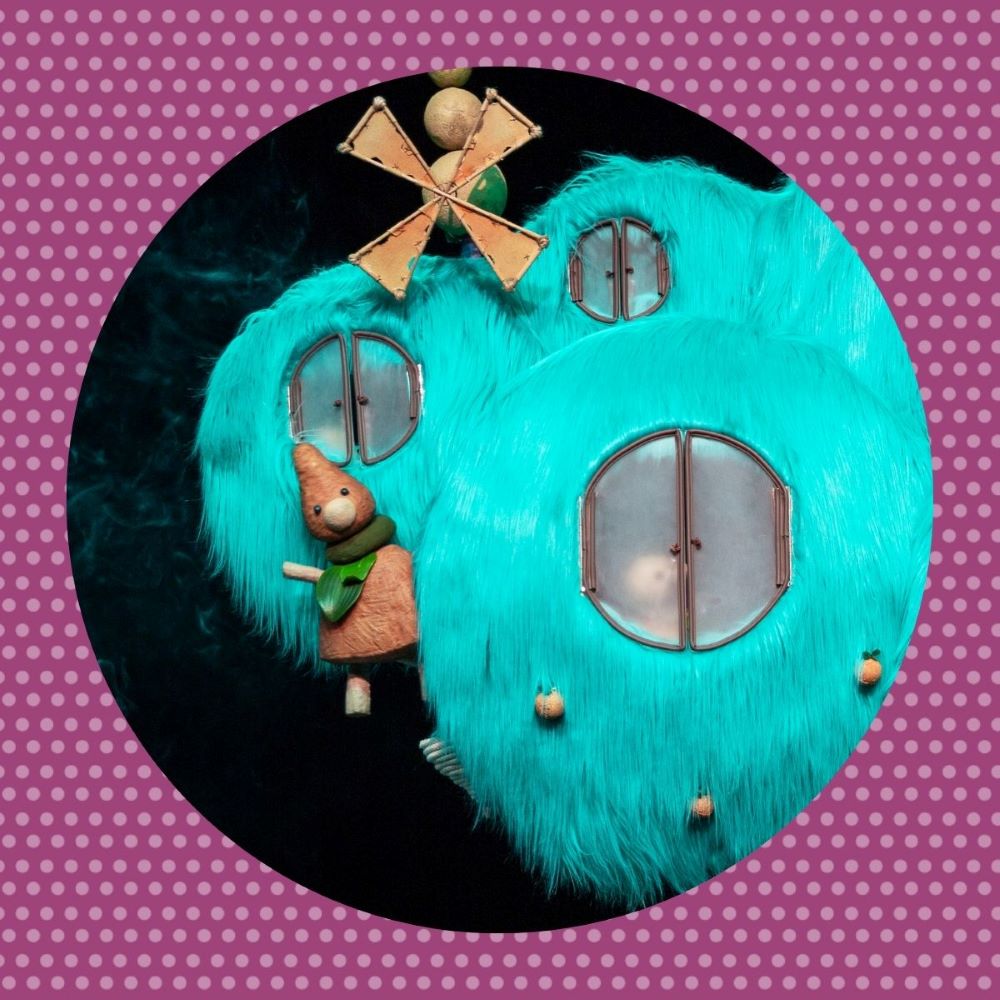 Yes, attending live theatre can actually improve mental wellbeing! A Western Australian study strongly suggests that those who engage in the arts (by participation or attendance) for two hours or more per week reported significantly better mental well-being than those who don't.
Further to this, research found that when young people are involved in drama workshops, their self confidence, resilience and overall well-being improved (Australian Theatre For Young People (ATYP), 2018).
We are fortunate in the Blue Mountains that Penrith Performing and Visual Arts offers creative drama workshops for all ages and abilities. Their classes range from helping beginners hoping to learn the basics, to emerging artists making the leap to professional practice and professionals wanting to stay sharp.
So, the verdict is clear – that performing in and watching live performances are great ways to forget our cares, worries and woes and reduce stress with a good laugh and a dose of creativity. Let's encourage our kids to look up from their phones and be immersed in a live experience that benefits so many aspects of their lives.
Better Social Skills
Something we realised while enjoying Beep at The Joan was the great opportunity that is provided for young children to get used to being a part of a live audience. The protocols of theatre, such as clapping at the right time, sitting still in a seat, speaking at appropriate times with the correct volume and respecting other patrons are all skills that need to be practised over and over. And what better way to practise these essential skills than at a show with other young children all learning the very same skills!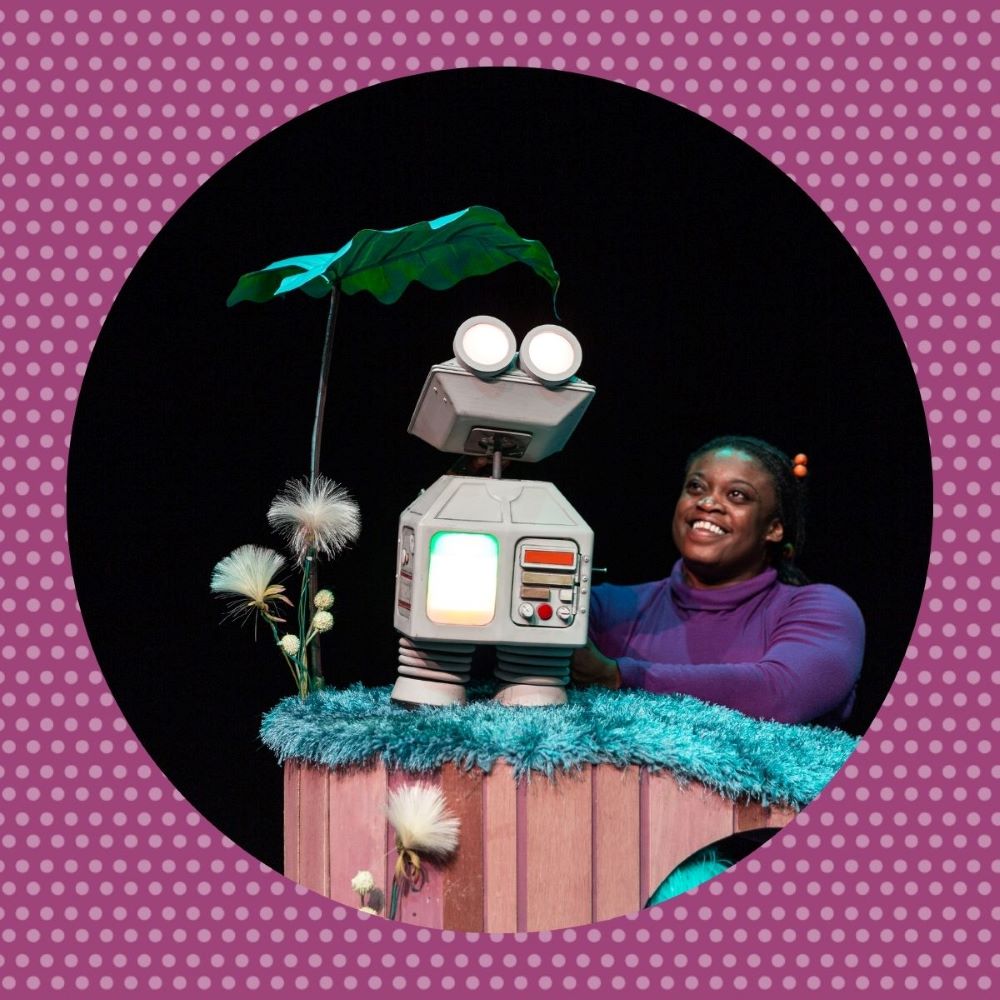 No matter what age you were when you first experienced seeing your very first live theatre experience, feel the joy once again through your own children as you watch their eyes light up in joy at their first live performance. Soak up the fun as you hear your kids squeal in delight at the surprise and wonderment that a live show can bring – and Beep certainly did that!
During Beep, we loved the little ways that children were entertained by a variety of noises, smoke effects, funny voices, sound effects, effective lighting, audience participation and characters doing silly things. There were many laugh out loud moments that even kept our busy two year old engaged throughout the 35 minute performance.
It is safe to say that we will be back for more live theatre shows. The experience is fun for the whole family!
I encourage you to take your children to see live theatre at The Joan Penrith. It is an experience that will stay with them for years to come. Their shows are also affordable, which makes live theatre even more accessible for families.
Most importantly, these wonderful childhood experiences make our kids develop socially, emotionally, mentally and academically, giving them the gift of an appreciation for performing arts. We are so fortunate to have The Joan on our doorstep so that our children have opportunities to see so many wonderful theatre productions throughout their childhood, and beyond.
Catch The Joan's next Kids and Families show, The Box Show in the Winter School Holidays 2022.
Workshop packages are available.
FAQs
Where do I park my car for a show at The Joan?
Park for free at Penrith City Library or for up to four hours free at Westfield Penrith Shopping Centre. The Joan is also a short walk from Penrith train station.
Is there a dress code?
There is no dress code for the theatre. Dress comfortably enough to sit through a performance.
What's on at The Joan right now?
Check out what's on here.
Where is The Joan?
The Joan Sutherland Performing Arts Centre is located at:
597 High Street, Penrith NSW 2750 (View map).
How do I book a show? Book online or call the Box Office on (02) 4723 7600

Follow The Joan on social media: Facebook; Instagram