Energise and excite your children these Spring holidays with Fusion Football! Football, or soccer, is one of the best sports for children to improve concentration, develop positive self-esteem and learn fundamental movement skills that are transferable to most other sports.
During these school holidays, Fusion Football Glenbrook is giving your children the opportunity to learn new skills and take their game to the next level with a cutting-edge three-day program designed to suit a range of ages and abilities. As restrictions lift around NSW, there is no better time to enrol your child in Fusion Football's awesome Spring school holidays program.
Join Fusion Football today
Fusion Football's Spring School Holiday Program is excellent value. Professionally qualified coaches, each with current Working With Children Check certification, will engage your kids in fun, safe and challenging skill-based activities that will help develop and strengthen the fundamentals of Football. All activities are designed to get your child thinking, moving, creating options, and developing core strength and coordination, all in a team environment. Each child also gets a FREE T-Shirt to keep!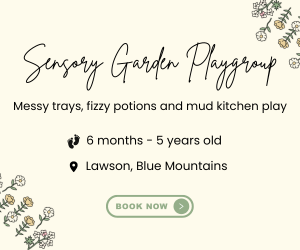 About Fusion Football
Fusion Football was founded and run by local Dad, Mario, and his energetic and passionate team of coaches, who aim to motivate and inspire your children to acquire new skills for life in a fun, safe and challenging environment.
Their 3-day Spring Holiday Program focuses primarily on three key areas:
Specific conditioning
Skill development, and
Gameplay.
What Makes Fusion Football Unique
Mario has played for some top clubs in the NSW Premier League and taught PDHPE in schools for over 10 years. He has also travelled much of the world with the goal of collecting the best methods for teaching football to children. He has included these proven methods and techniques of skill acquisition into his programs.
Mario and his team at Fusion Football are highly qualified athletes who live and breathe their sport. They have developed a fun, safe and challenging skill-based program for girls and boys at all levels of ability. Their research-driven program aims to develop fundamental movement skills, that are transferable to almost all other sports.
Joining Fusion Football gives your child the opportunity to:
Improve their fluidity, skill and agility
Positively promote their mental and emotional wellbeing
Increase alertness, focus and decision making, which transfers to greater academic achievement
Enhance social skills
Promote teamwork
Increase communication skills
Build resilience and motivation, and
Enhance creativity by boosting your child's brain activity through exercise.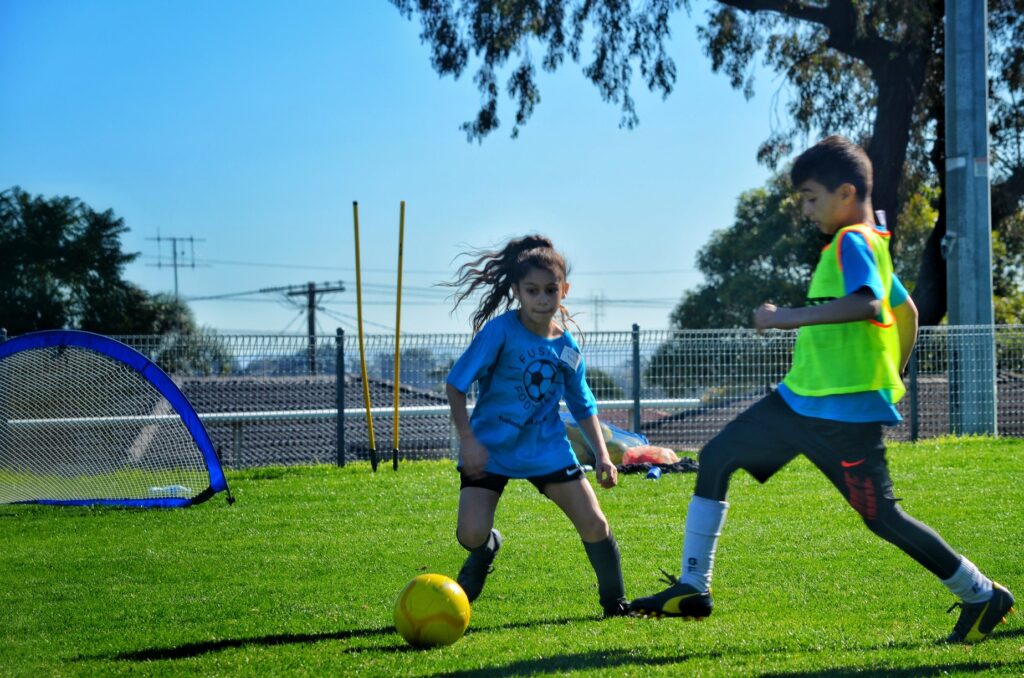 At Fusion Football, every athlete matters. It is not just a fun way for your children to learn skills for life but is a remarkable way to encourage them to enjoy living a healthy, active lifestyle. When screen time is an encroaching part of children's lives today, joining Fusion Football these school holidays will foster your child's mental and physical development in an exciting way.
Join Fusion Football
Spots are limited so JOIN Fusion Football Glenbrook these school holidays!
Learn more about Fusion Football HERE and follow them on Facebook!
Customer Testimonials
Fusion Football is a trusted local family business that seeks to offer your child invaluable skills for life in an exciting, inclusive and fun environment. Kids love Fusion Football! Here is what parents have said:
"We would like to say a big thank you to Mario and the team at Fusion Football. Our son had such a fantastic, fun-filled 3 days at the recent school holiday program and learned so much. He has been raving about this ever since and can't wait for the next school holiday program. Thanks again Mario and team, and see you in the next school holidays." 
"Mario and the team at fusion football were nothing short of amazing! My son thoroughly enjoyed the coaching program, and he learned so much in such a short period of time! We can't wait till next holidays to do it all over again!"
"One of the best soccer coaching programs I've taken my kids to. They had a blast. Thanks, Mario and the team. See you next holidays."
"Our son and daughter had such a wonderful time at your Winter school holiday program in Glenbrook. THANK YOU so much for inspiring our kids, teaching them so many new tricks and skills and being kind and encouraging. Even our very shy daughter felt confident and happy – your coaches are excellent with kids!! You have the perfect balance of fun and skill building and you really do take their game to the next level – I highly recommend your programs!"