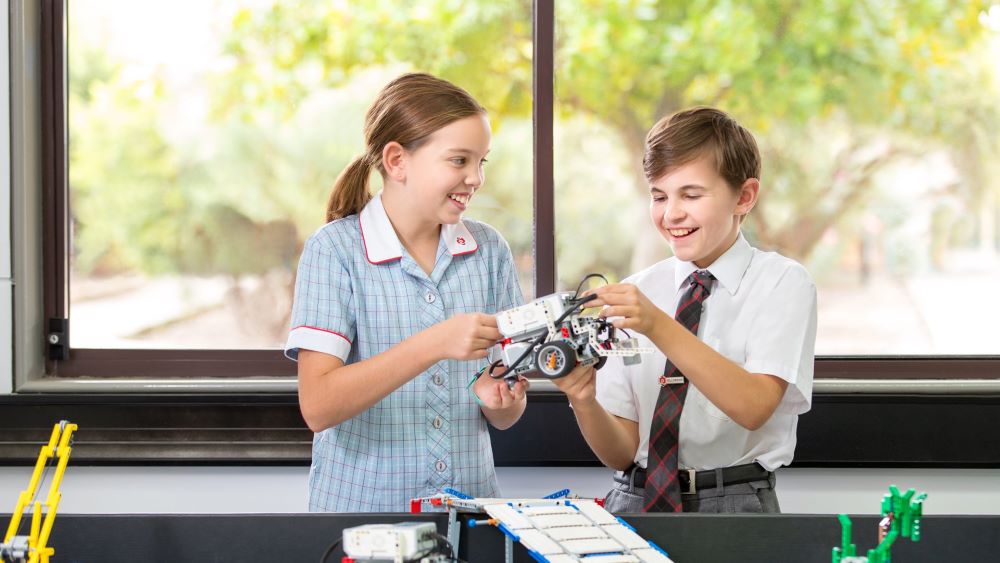 The Blue Mountains are a special place to raise a family. We are blessed by beautiful nature, our strong community and an outstanding choice of local schools. Our Blue Mountains Private And Independent Schools Guide for 2022 aims to provide a central place for families to gain insight into the independent and private schools that serve our community.
In our Blue Mountains Private and Independent Schools Guide 2022, we will highlight the bespoke specialist programs that our local private schools offer, transport options from the Blue Mountains and when school tours will take place. Take a look through our Blue Mountains Schools Guide and learn what's on offer for families living in the Blue Mountains.
Blue Mountains Private And Independent Schools Guide 2022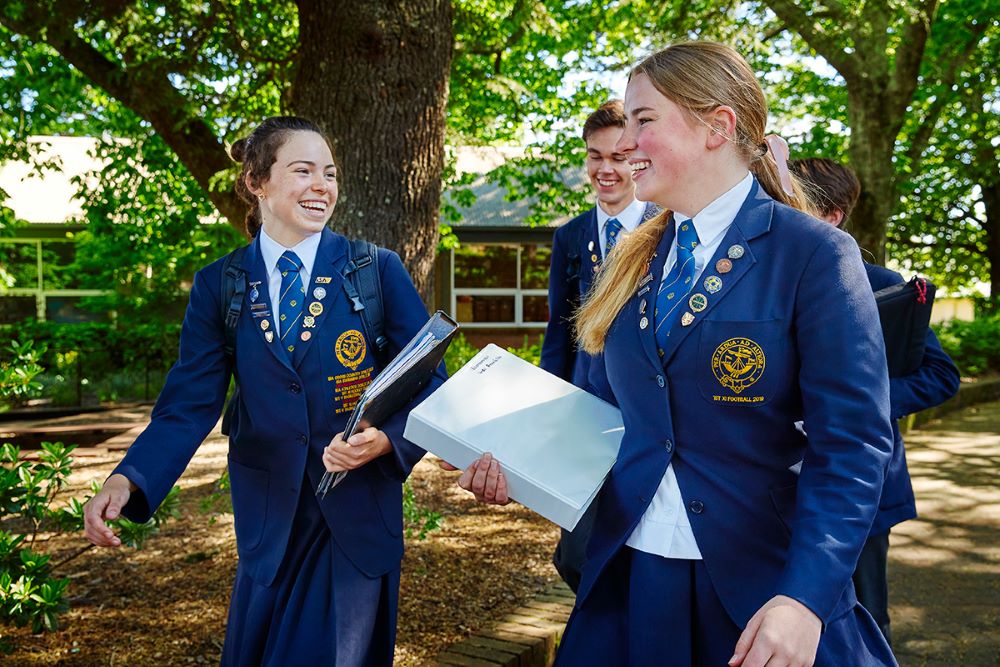 Discover all that our featured schools offer by clicking on the quick links: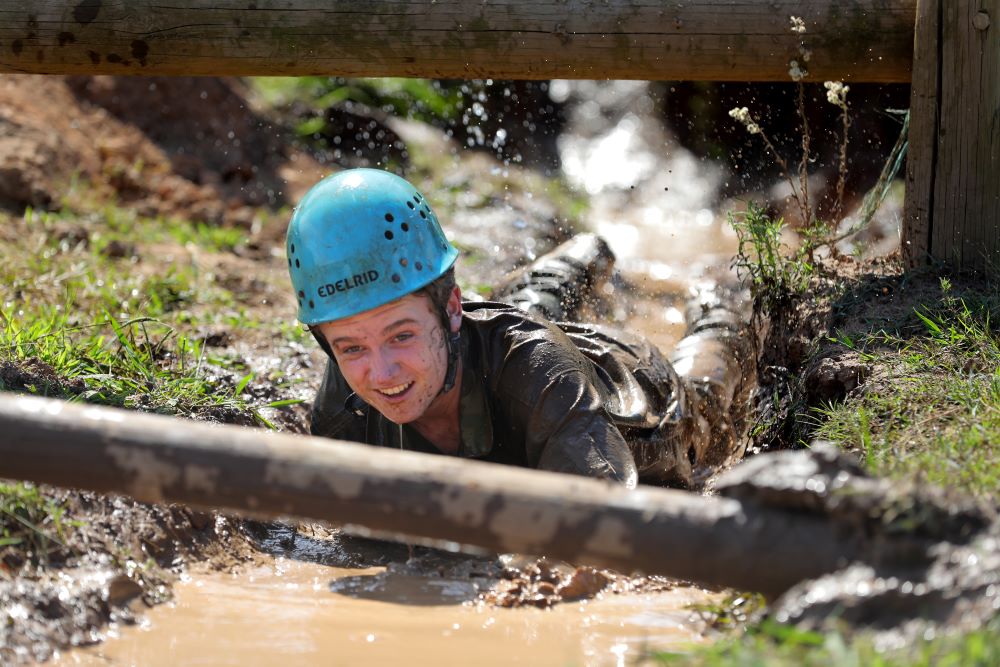 Penrith Anglican College
To Serve Christ
Penrith Anglican College is a co-educational College from Pre-Kindergarten to Year 12, located on a large campus at the foot of the Blue Mountains. The College offers high quality and affordable Christian education in a nurturing environment.
We promote a culture of learning where students are empowered to engage with and understand the process of their own learning to become resilient, resourceful, reflective and relational learners; students become lifelong learners.

Our nurturing and diverse community provides a place where students know they belong and are valued. We equip our students to strengthen their own wellbeing and to build authentic relationships.

Our relationships are modelled on the example of Christ who is both the foundation and heart of our community for which students have opportunities to contribute and serve.

The College enables each student to maximise their academic potential while providing a wide range of co-curricular opportunities equipping students to thrive and inspire purpose.
Ages: Pre-K 4 years by 31 March, Kindergarten 5 by 31 March. Up to Year 12 HSC
Religion: Anglican
Cocurricular activities: At Penrith Anglican College, every student is encouraged to find their strengths and strive for personal excellence. The College has a range of diverse opportunities for students to explore different areas of interest outside the classroom:
Debating
Duke of Edinburgh
Creative and Performing Arts: Choir, Concert Band, Jazz Band, Chapel Band, String
Ensembles, Acoustic Groups, Dance, College Musical,
Australian Defence Force Cadets
Sport: Tennis, Soccer, Touch Football, Athletics, Rugby Union, Cross-Country,
Volleyball, Swimming, Netball, Basketball, Cricket.
Transport: Penrith Anglican College currently has bus services from the following locations: Blaxland, Cranebrook, Emu Heights, Emu Plains, Erskine Park, Glenbrook, Glenmore Park, Kingswood, Lapstone, Leonay, Mount Riverview, Mulgoa, Orchard Hills, Penrith (including Penrith train station) Silverdale, Springwood (including Springwood train station), St Clair, St Marys, Wallacia, Werrington. Bus times and routes for the Blue Mountains can be found here: Blue Mountains Bus Company
School Times: 8.30am – 3.25pm
Scholarships: Penrith Anglican College is pleased to offer scholarships to students at the following entry points:
• entering Year 5 – Academic, All-Rounder
• entering Year 7 – Academic, Music, All-Rounder
• entering Year 9 – Academic, All-Rounder
• entering Year 11 – Academic, Music, All-Rounder
Fees: All fee information can be found here.
Open Day: Register here.
Tours: Register here.
Apply / Enrol: Online
Address: 338-356 Wentworth Rd, Orchards Hills NSW 2748
Email: Registrar@pac.nsw.edu.au
Phone: 02-47368100
Website: Penrith.nsw.edu.au
Social Media: Facebook
Kuyper Christian School
Equipping students to know themselves, know the world and know the God who made both.
Kuyper Christian School is a place where Jesus is the heartbeat of the community. Located in a peaceful bushland setting,10 minutes from Richmond, Kuyper offers a rich and challenging learning environment that is a faithful expression of a Bible-based, Christian worldview. Our team of experienced and passionate Christian staff deliver rigorous and innovative educational experiences for students that keep the gospel at the centre of all teaching and learning.
At Kuyper, we welcome whole families into the life and community of our school. Strong relationships with parents undergird a learning environment grounded in genuine respect and cooperation. We are known for our early year's literacy and numeracy programs, whole-school music program, and individual care.
Ages: Prep to Year 12
Religion: Christian, non-denominational
Cocurricular Activities: Camping program from Years 3-12; overseas cultural experience for senior students; bands; musical productions; debating; representative sport; lunchtime bible study groups; Christian leadership opportunities; school representation at community events; Duke of Edinburgh's Award Scheme.
Transport: Kuyper is serviced by Busways and our own Kuyper Coach. Download our Transport Brochure for more information.
School Times: 9:00AM – 3:35PM
Scholarships: Kuyper does not offer scholarships or bursaries. However, we work hard to keep our fees affordable and offer generous discounts for families with multiple children attending Kindergarten to Year 12.
Fees: From $4,700 – $7,350 per year. Access our online Fee Calculator to estimate annual fees for your family.
Open Days: 14 May 2022; 22 October 2022
Tours: In-person or virtual. Book online or call (02) 4573 2999.
Apply/Enrol: Visit our website for more information about Enrolment.
Address: 294 Redbank Rd, Kurrajong 2758
Email: admin@kuyper.nsw.edu.au
Phone: (02) 4573 2999
Website: www.kuyper.nsw.edu.au
Social Media: Find us on Facebook and Instagram.
Blue Mountains Grammar School
Hope. Purpose. Courage.
Blue Mountains Grammar School is a Christian school in the Anglican tradition motivated by our vision for a generation of young people with Hope in their hearts, Purpose in their minds and Courage in their lives.

As a contemporary educational institution, with campuses in Wentworth Falls and Springwood, we are an authentic member of the Blue Mountains community. BMGS celebrates diversity and nurtures an open and inclusive culture, so students from all backgrounds are welcome to enrol and join us as we celebrate Christian festivals, promote Christian values and serve the Blue Mountains community.

Every School program and every aspect of School life is crafted to develop in our students the School values of faith, hope, love, integrity and courage, and provide them authentic opportunities to explore life's big questions.

Our Ad Altiora Framework for Learning and Life describes the kind of young people we seek to grow. Through this framework students develop the character traits that will enable them to flourish in life, and the capabilities that they will need to excel both at school and in their life after school.

We are very intentional in designing classroom learning, other school experiences and co-curricular programs to nurture growth and development of these character traits and capabilities so that our students graduate both work ready and life ready.
Ages: Pre-Kindergarten to Year 12
Religion: Anglican
Cocurricular Activities: Extra-curricular opportunities for students include sport, debating, chess, music and performing arts. BMGS also participates in F1 in Schools and Tournament of Minds programs, as well as the Duke of Edinburgh's Award Scheme. There is an annual camping program (Years 2 to 10) and a range of outdoor pursuits available right on our doorstep.
Transport: The School's bus service offers a private and safe option for students traveling to both our Springwood and Wentworth Falls campuses. Buses depart from Lapstone and Winmalee with pick up points at Glenbrook, Blaxland, Warrimoo, Yellow Rock, Springwood and Wentworth Falls Station. Bus seating capacity ranges from 12 to 57 seats, giving the School the flexibility to service each bus route as needed. Please download the Bus Services Guide for more information.
School Times: School hours: 8.30am to 3.00pm
Before School Care hours: 7.30am to 8.30am
After School Care hours: 3.15pm to 6.00pm
Scholarships: Scholarships are offered each year for entry into Years 5, 7, 9 and 11 and candidates become eligible to apply when they are in Years 4, 6, 8 and 10 for entry into Years 5, 7, 9 and 11. The Scholarships are conducted during Term 1 each year and represent a reduction in the tuition fees.
Fees: – Fees range from $2,906 and $6,426 per term (plus activity charges).
– Families have a range of options for fee payment including quarterly and monthly instalments.
– Paying the full year's fees in advance attracts a 2% discount.
– Concessions are given on the tuition fees of younger siblings studying concurrently, (with the exception of Pre-Kindergarten students).
Open Days: To be confirmed.
Tours: Please contact Registrar, Anne Cranna for campus tour information and bookings: registrar@bmgs.nsw.edu.au
Apply/Enrol: https://www.bmgs.nsw.edu.au/enrol/
Address: Wentworth Falls (Senior School)
Matcham Avenue, Wentworth Falls, NSW 2782
Phone: (02) 4757 9000
Wentworth Falls (Junior School)
Matcham Avenue, Wentworth Falls, NSW, 2782
Phone: (02) 4757 9026
Springwood (Pre-Kindergarten and Junior School)
Tusculum Road, Valley Heights, NSW, 2777
Phone: (02) 4751 1266
Email: registrar@bmgs.nsw.edu.au
Phone: (02) 4757 9000
Website: https://www.bmgs.nsw.edu.au/
Social Media: Facebook; Instagram; YouTube
The King's School
A unique adventure in learning, where students develop their qualities of mind, body and soul, ready to join the wider world as global thought leaders.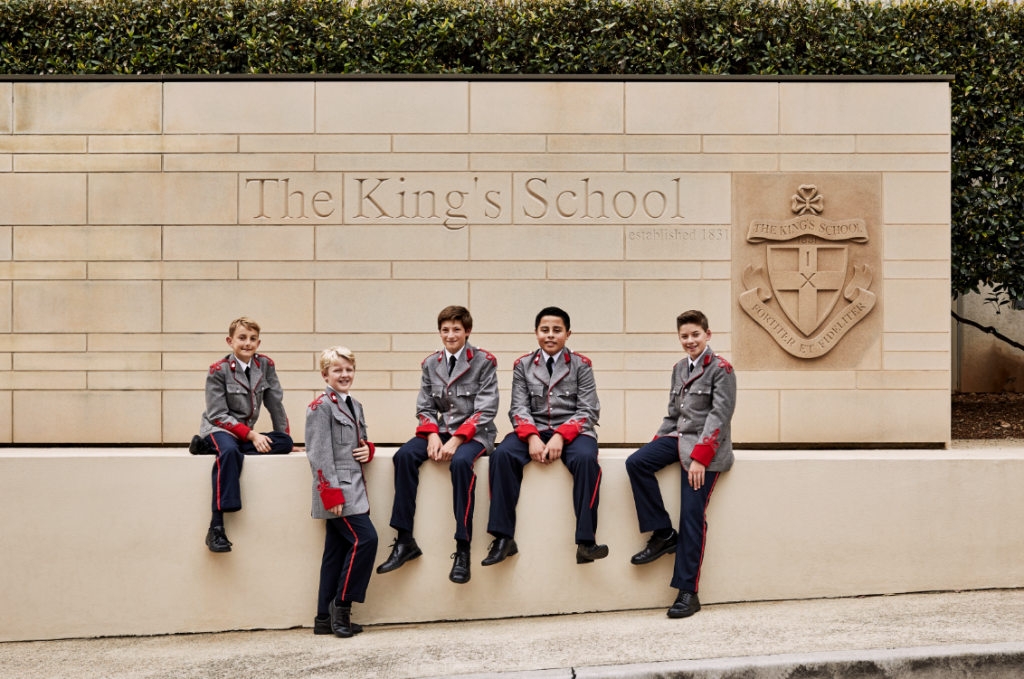 The King's School is one of Australia's leading independent schools, nurturing Pre-Kindergarten to Year 12 students on their journey to become global thought leaders.
With 190 years' experience in educating boys, King's draws on a long history of formative education, but its approach is firmly contemporary.
The King's School is a non-selective school committed to the development of good character and values that are consistent with a caring, Christian community. King's guides and encourages students, equipping them with the skills and experiences to access an array of opportunities beyond the school gates.
Located on 320 acres of native Australian bushland in the geographic heart of Australia's largest global city, the unique learning landscape at King's is renowned for educational excellence, admired for unrivalled open spaces and respected for the accomplishments of its students. However, King's is distinctive for more than just this. The School is in equal measure a thriving village, an immersive experience and a vibrant community.
The King's School is currently enrolling for 2023 and beyond. Families interested in learning more about The King's School, or Scholarships and Bursaries are warmly invited to attend a virtual information session.
For full details on 2023 Scholarships and Bursaries and The King's School Information Sessions, please visit www.kings.edu.au.
Ages: Pre-Kindergarten – Year 12
Religion: Anglican
School Times: 8.20am – 3.25pm
Scholarships: The King's School and The King's School, Tudor House offer a number of scholarships and bursaries. If you are interested in finding out more please click here.
Tours: From 2022 on-campus tours will return along with virtual information events. Register now.
Apply / Enrol: Apply to enrol.
Address: 87-129 Pennant Hills Road, North Parramatta NSW 2151
Email: enrol@kings.edu.au
Phone: (02) 9683 8555
Website: www.kings.edu.au
Penrith Christian School
Strive For The Highest
Penrith Christian School is a well-established and vibrant Christian community, providing an exciting and innovative learning environment for over 800 students. We are a co-educational school catering for students from two years of age in our Early Learning Centre through to Year 12, located on over 30 acres in Orchard Hills, at the foot of the Blue Mountains.
As our motto suggests, we Strive for the Highest in everything we do and represent. At PCS, we value each student as being created by God with a unique purpose and plan for them as we deliver Christ-centred and rich learning experiences, enabling each one to live significant and abundant lives. We focus on a whole-school approach that sees consistency in our learning framework, and pastoral care and wellbeing approaches where students are supported and encouraged to pursue both academic and personal excellence.
Our students experience a connected community, one where relationships are valued and learning experiences meet their needs both now and into the future. PCS has strong vocational and tertiary partnerships and pathways for students to ensure that they have every opportunity to succeed in life. We focus on the student as a learner, building their capacity to engage with and grow their general capabilities in literacy, numeracy, critical and creative thinking, ICT, ethical and intercultural understanding, and personal and social capability.
Ages: Early Learning Centre (2 years) to Year 12
Religion: Christian, Non-Denominational.
Cocurricular Activities: Lunch clubs, recreational and representative sport.
Transport: PCS operates its own private bus service to areas of the Blue Mountains, Jordan Springs and is not currently serviced by public routes. Our services are flexible and based upon the demand of families.
School Times: 8:25am to 2:55pm
Scholarships: Available – please enquire.
Fees: Fees range from $6855 to $7800. Generous sibling discounts apply. Fees are inclusive of stationery (K-10), camps and excursions.
Open Days: Advertised on website.
Tours: Virtual 2021, and advertised on website 2022. Book your tour today.
Apply/Enrol: Apply to enrol.
Email: admin@pcs.nsw.edu.au
Phone: (02) 4737 4300
Website: www.pcs.nsw.edu.au/
Social Media: Facebook
Discover More Blue Mountains Private and Independent Schools
We hope that the Blue Mountains Private and Independent Schools Guide 2022 has given you excellent insight into what is on offer for our children. Please contact schools directly for more information, to arrange a school tour and to discuss the individual needs of your child.