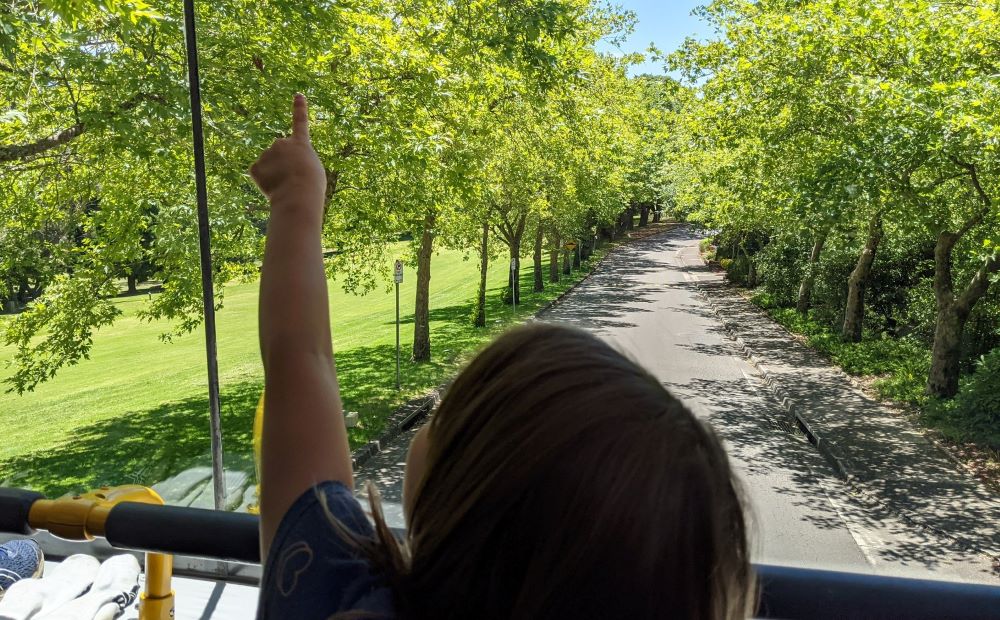 We had a wonderful time exploring the upper Blue Mountains with Blue Mountains Explorer Bus! Information including prices and timetable in this post was relevant for the SUMMER of 2020/2021 Boomerang Passes. For current pass information and timetable please visit the Blue Mountains Explorer Bus website.
WHAT WE LOVED ABOUT BLUE MOUNTAINS EXPLORER BUS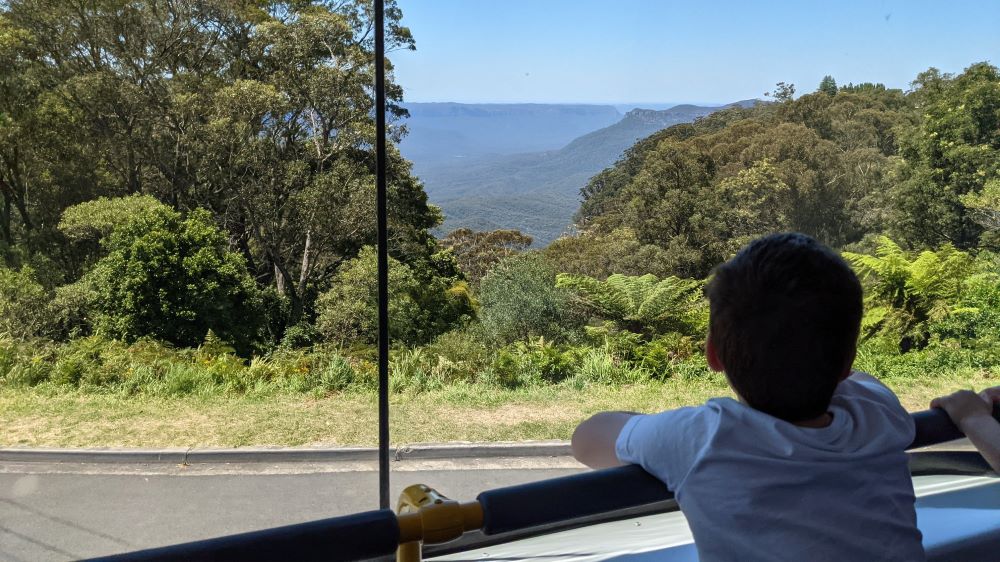 Affordable
It is only $29 for a weekday adult Boomerang Pass, which allows you to ride the bus for the day. KIDS RIDE FREE as well, making this experience really affordable, so much fun and educational too! If you have one adult and three children, for example, it works out to be only $7.25 each person! It is amazing value for families!
The Bus!
It was a very hot day yesterday, so heading up to Katoomba where it is much cooler than the lower mountains was a wise decision
Even better, the Blue Mountains Explorer Bus is so clean, shiny, new, beautiful and perfectly air-conditioned!! The Bus is even wheelchair and pram friendly.
This Experience is Suitable For All Ages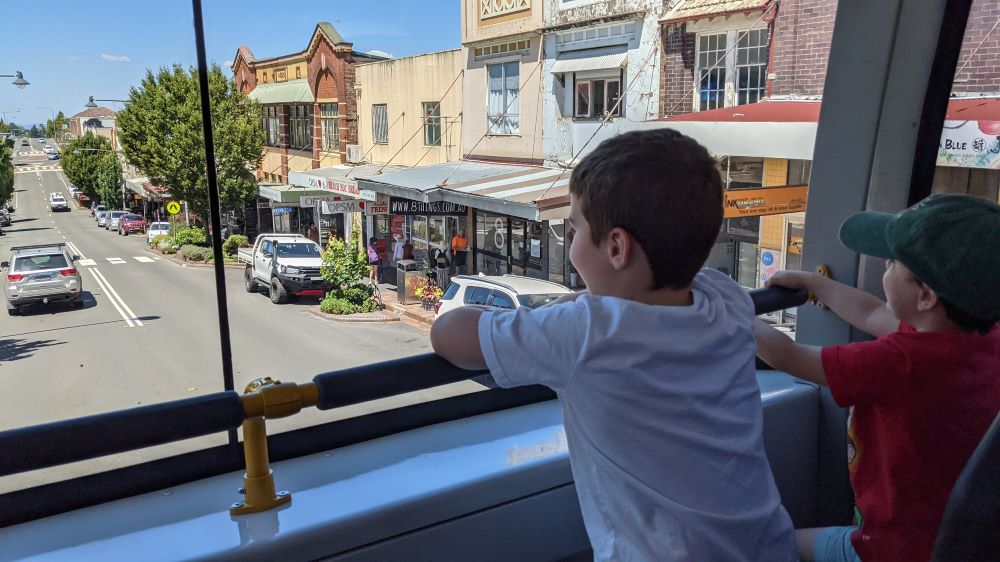 Our children have never been on a double-decker bus, never experienced the majesty of the Blue Mountains like this before and LOVED their time on the big red bus! Our group of 7 children ranged from ages 1 to 12 and every single one had the best day out. We invited friends so that they could all create memories together.
Amazing Views and Interesting Commentary
Our group of kids were so excited (perhaps a little over-excited!) on the 90-minute round trip and had the most incredible view the whole ride as they sat at the top of the bus, right up the front
It was an amazing view! Our wonderful driver was a wealth of local knowledge and explained and pointed out everything as he drove.
When Does the Bus Depart?
With the Boomerang Pass, the Blue Mountains Explorer Bus leaves from the top of Katoomba Street and a bus leaves every 90 minutes, starting at 10am, then 11.30am, 1pm and the last service is 2.30pm.
You are able to hop off along the way if you like and do a bushwalk or some exploring (keep in mind that it is 90 minutes until the next departure) or do what we did and just sit back and relax for the whole circuit, taking in the views and commentary. We then had lunch at the Gingerbread Cafe, which is family-friendly.
If you would like to do the complete full day Hop-On, Hop-Off experience, the Explorer Pass, this is running in January on weekends and costs $55 an adult. Kids ride free
This won't be available after January for some time so best to do it now if you have always wanted to.
Tips For Your Adventure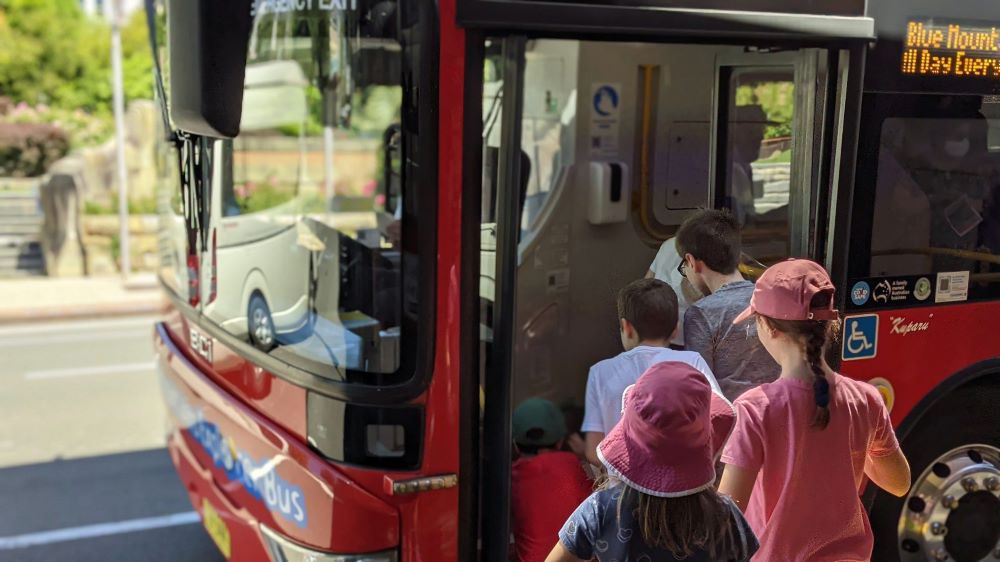 Bring drink bottles and a few snacks that aren't too messy if you want to complete the full circuit, as kids get hungry.
Go to the toilet at Katoomba Train Station (they were clean and well maintained) before you hop on the bus.
If anyone gets car sick, it will be best to sit up the front and probably in the lower deck of the bus.
Go with friends! It makes the experience even more fun! Take lots of photos. The scenery is incredible.
Book your weekday Boomerang Pass here: https://www.explorerbus.com.au/boomerang-pass/
Or your weekend Explorer Pass here: https://www.explorerbus.com.au/explorer-bus-pass/
Get ready for some seriously excited children!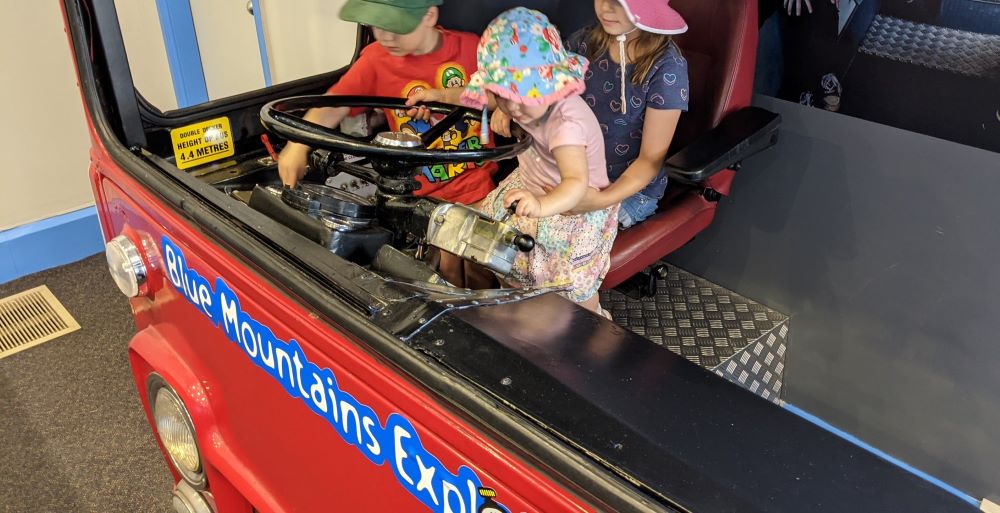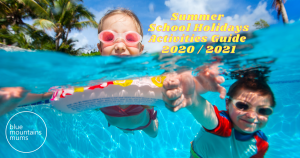 Like us on Facebook to stay in the loop and receive special offers!
Join our Blue Mountains Mums Local Facebook Group to connect with other local Blue Mountains Mums.