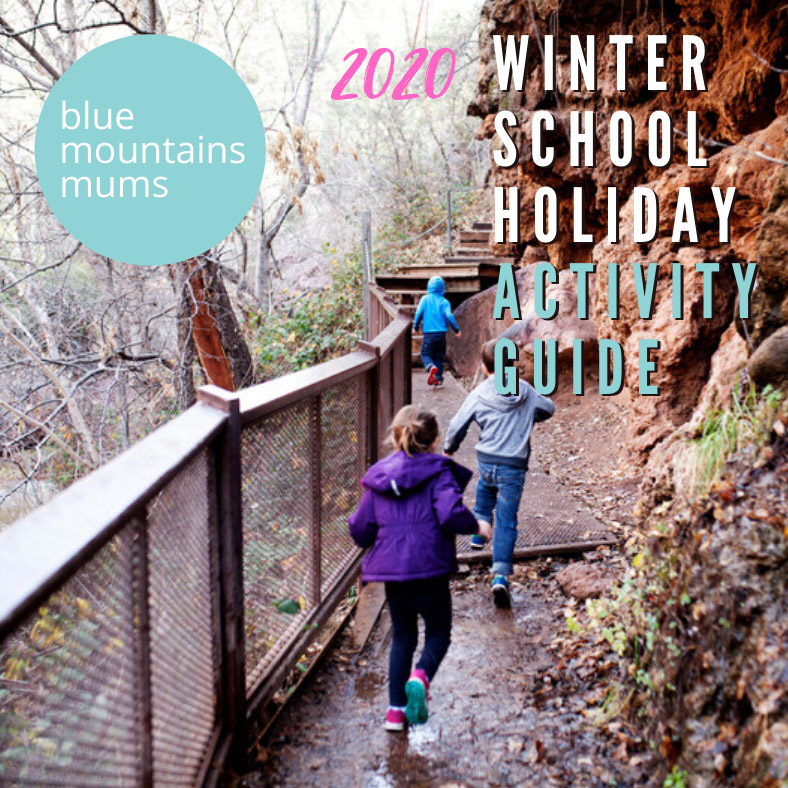 The July School Holidays are near and it's time to think about how we can occupy our children for the next couple of weeks! We have found some fantastic ideas and great deals for these Winter school holidays to create memories and make the most of local activities – from art workshops, football programs and ninja training!
High and Wild Australian Adventures
Fusion Football Glenbrook
Blue Mountains Explorer Bus
Wacky Workshops Glenbrook Studio
Blue Mountains City Library Online Art and Science Workshops
TruNinja Penrith
Featherdale Wildlife Park
Waterfall Loop Track
RSPCA NSW Virtual Classroom
Day trip to Oran Park
---
JULY DISCOUNT 20% OFF!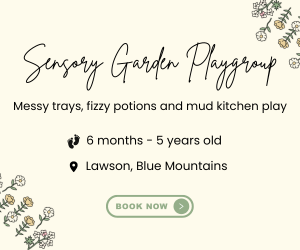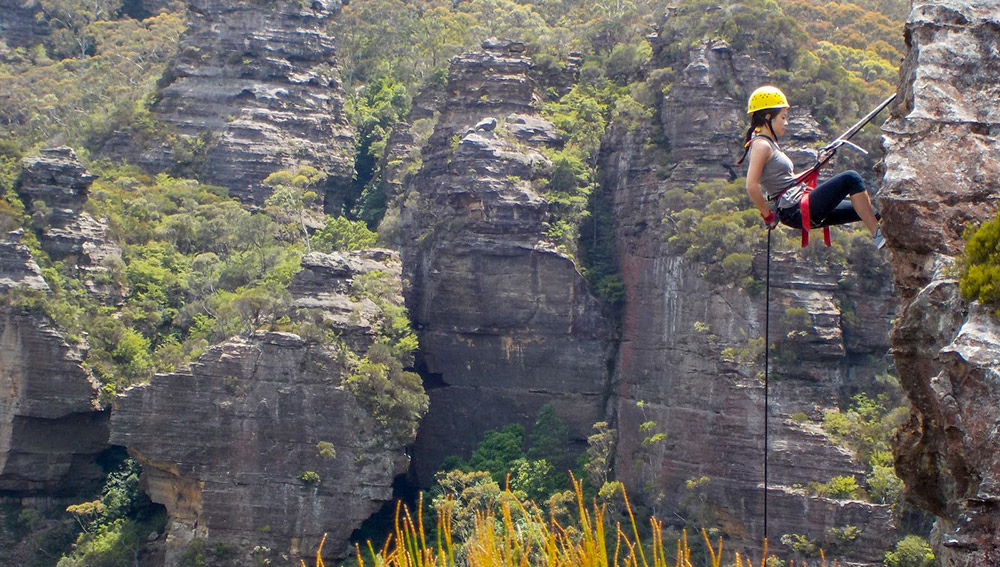 Experience a spectacular Half Day Abseiling Tour or Full Day Abseiling and Rock Climbing Combo with High and Wild Australian Adventures this July school holidays! Suitable for anyone aged 8 years+ at all levels of ability, these are simply the best action packed adventures you can have in the Blue Mountains.
High and Wild Australian Adventures has been known and trusted as the leading Blue Mountains adventure tour provider since 1989. This scenic and exciting adventure is certainly one for your child to remember!
Their guides are all outdoor enthusiasts and teach your children everything they need to know, so no prior experience is necessary. All equipment is provided and a gourmet lunch is provided in the Full Day Adventures!
Book before July 31 and get 20% off ALL adventures and gift vouchers! Use promo code 'gettingoutthere' when booking.
WEBSITE: www.highandwild.com.au
PHONE: (02) 4782 6224
ADDRESS: 207 Katoomba Street (inside the Blue Mountains YHA), Katoomba NSW
EMAIL: info@highandwild.com.au
SOCIAL MEDIA: Facebook #highnwild
---
These holidays, Fusion Football Glenbrook is giving your children the opportunity to learn new skills and take their game to the next level with a cutting-edge three-day program designed to suit a range of ages and abilities. Fusion Football was founded and run by local Dad, Mario, and his passionate team of coaches, who aim to motivate and inspire your children to acquire new skills for life in a fun, safe and challenging environment.
Professionally qualified coaches, each with current Working With Children Check certification, will engage your kids in skill-based activities that will help develop and strengthen the fundamentals of Football. All activities are designed to get your child thinking, moving, creating options, developing core strength and coordination, all in a team environment. Each child also gets a FREE T-Shirt to keep!
Their 3-day July Holiday Program focuses primarily on three key areas: specific conditioning, skill development and gameplay.
Spots are limited so JOIN Fusion Football Glenbrook these school holidays!
WHEN: July 7 – 9, 2020, from 9:00am – 12.30pm
WHO: Ages 6 – 13 years
WHERE: Glenbrook Oval, Great Western Highway, Glenbrook NSW 2773
WEBSITE: https://www.fusionfootball.com.au/
SOCIAL MEDIA: Facebook
---
KIDS RIDE FREE!
Blue Mountains Explorer Bus is fantastic value and the best way to explore the Blue Mountains at your own pace. Kids ride FREE (0-17 years) and locals ride free too, when travelling with a paying passenger! If you're staying in the Blue Mountains, your ticket can also be extended free for 3 days when staying in the Blue Mountains.
Blue Mountains Explorer Bus has been family owned and operated since 1974 and is Australia's first 100% Carbon Neutral Tourism Operator. They have created a brand NEW Bus Route with 37 stops operating every 45 minutes between 9.15am and 5.30pm. Blue Mountains Explorer Bus will operate every day of the school holidays until July 20.

Your children will love riding up the top in this exciting refurbished hop-on/hop-off double decker bus! It gives you and your family the freedom and flexibility to go where you want, when you want and you'll even get insider tips from your local driver/guides for the best walks, the best spots to see waterfalls and spectacular views.
Take an adventure you and your family will never forget! BOOK HERE
PHONE: 1300 300 915
WEBSITE: www.explorerbus.com.au
SOCIAL MEDIA: www.facebook.com/bmexplorerbus
#bmexplorerbus #KidsRideFree #HopOnHopOff
---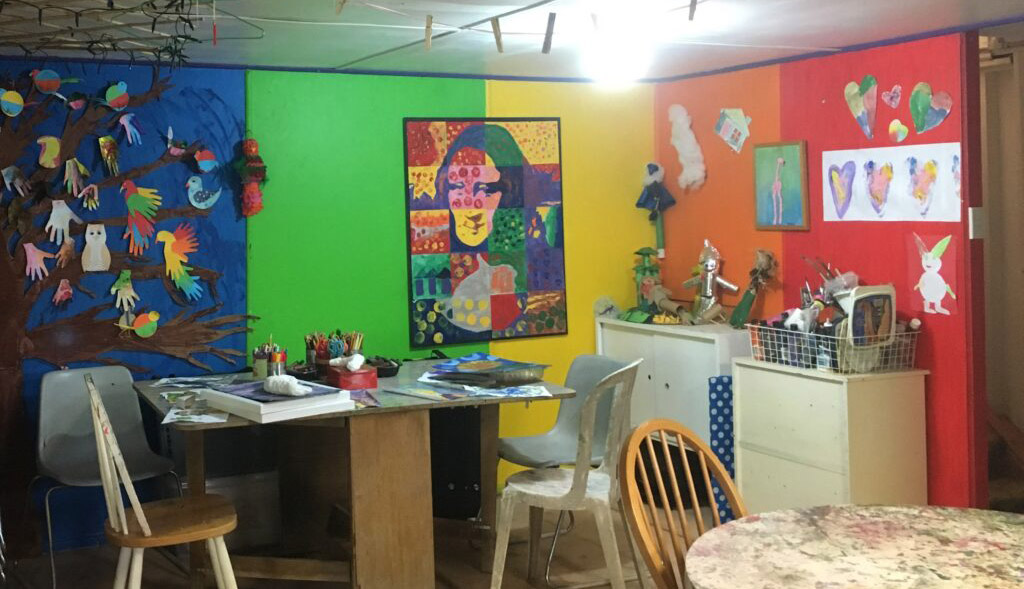 Wacky Workshops is an award-winning creativity school where kids can choose what they'd like to make from a huge variety of materials. From drawing and painting to sculpting with clay, creating paper mache creatures and building and inventing with recyclables, the creative activities are only limited by the students' imagination.
Wacky Workshops director, Tami, has been teaching arts and crafts to children in the lower Blue Mountains area for more than 20 years and has created a fabulous program for your children these July school holidays.
A colourful kaleidoscope, racing bugs, flextangles, fishing game, fidget spinners – these are just some of the fun toy making projects students will be making at Wacky Workshops' Toy Making Holiday Workshop.
WHEN: Wednesday, July 8 10 am-noon
WHERE: Wacky Workshops' Glenbrook studio
SUITABLE FOR: Ages 4 – 10
COST: $35
BOOKINGS: online through the website, PHONE: 0402 732 859 or
EMAIL: wackyworkshops1@gmail.com
WEBSITE: https://gleefulgrandiva.com/the-wacky-workshops-page/
SOCIAL MEDIA: Facebook #wackyworkshops
---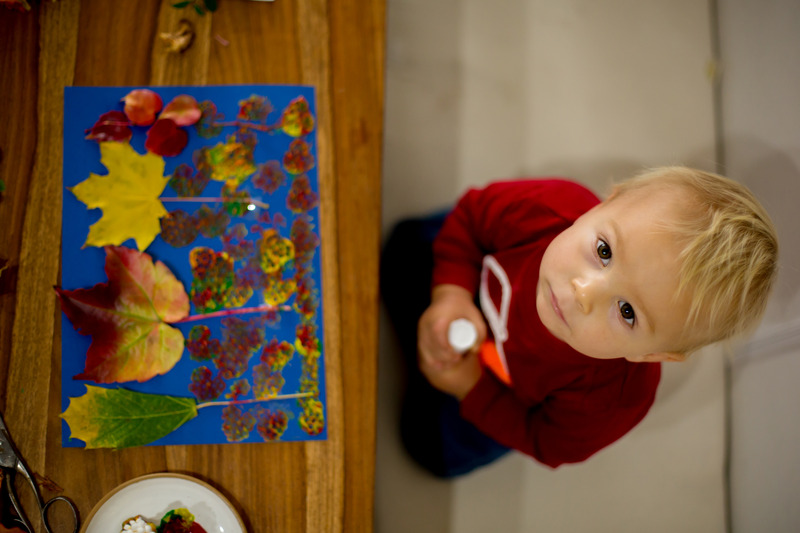 Good news – Blue Mountains Library School Holiday Workshops are still going ahead and are online this between July 7 – 15!
Join Blue Mountains Library's very own, Naomi Oliver, for a smorgasbord of art and craft that you can do from home. Naomi has been running school holiday workshops for many years at Blue Mountains Library and is a practising Artist and experienced Art Teacher.
All activities are free but please note that you must book in for some as places are limited. Check out the range of online art classes and book now!
Be sure to also check out Little Bang Discovery Club Online on July 3, hosted by Blue Mountains City Library. Join this exciting Science Fair event on the Blue Mountains City Library Facebook Page.
---
Unleash your inner ninja these July school holidays at TruNinja Penrith! TruNinja is a brand new revolutionary obstacle adventure park that brings fun, fitness and adventure together.
Training to be a Ninja starts early at TruNinja! Open Ninja sessions for ages 5+ allow you to fully explore the TruNinja Park and tackle the huge selection of Ninja obstacles. The course has varied difficulty levels so your children can progress to become a true Ninja. Above all, it's fun and will have your kids mastering their inner ninja in no time! Mini ninjas (under 5) must be accompanied by an adult on the course at all times in open sessions.
TruNinja also provides fantastic birthday party packages! Sessions are filling quickly, so book your session or party online now.
COST: Open Ninja session $16.00 for 1 hour, 2 hours $24.00 (age 5+). Spectators are admitted to the park free of charge
WEBSITE: www.truninja.com.au
ADDRESS: Shop 3A, 120 Mulgoa Road, Penrith 2750
PHONE: (02) 4721 0654
SOCIAL MEDIA: Facebook
#truninjapenrith #Truninja
---
Exploring the amazing world of Aussie birds and animals at Featherdale Sydney Wildlife Park is the ultimate experience for children these July school holidays!
Featherdale Sydney have developed sensational NEW Animal Encounters for your children to enjoy these July school holidays. Children aged 10+ have the opportunity to interact with koalas, quokkas, tree kangaroos, lorikeets, pelicans and penguins! Kids of all ages will love meeting Featherdale Sydney's cuddly koalas (which also includes a professional photography package) and dingo pups! As part of their entry, all children get to participate in all day kangaroo and wallaby feeding (food can be purchased at $3 per cup while stocks last).
If you would like to continue the fun all year round, Featherdale Sydney Wildlife Park now offers unbeatable value annual passes. Annual pass members enjoy 12 months of unlimited visits to both Featherdale Sydney and Mogo Wildlife Parks and they automatically receive 20% off in park purchases, animal encounters and experiences, café, gift shop and guests tickets, PLUS free koala pats/selfies each visit!

Featherdale Sydney Wildlife Park looks forward to welcoming you and your family these July School Holidays!

OPEN: 9am – 4pm every day of the year (excluding Christmas Day).
ADDRESS: 217-229 Kildare Road, Doonside NSW 2767.
PHONE: (02) 9622 1644
SOCIAL MEDIA: Facebook #featherdalewildlifepark
---
This is a stunning walk to do with your children these July school holidays. It is an easy-medium grade 3km loop track that takes around 1.5 – 2 hours to complete. There is a 125m ascent so plan to take breaks at each of the five beautiful waterfalls. Bring your picnic (and dog!) and get your camera ready for the exquisite beauty of this luscious trail.
FIND THE TRACK: The start of the track is opposite Livingstone Street, South Lawson. Lawson train station is only 1km away.
PRINT: The Waterfall Loop Track Bushtrackers map for your children to practise their map-reading skills.
READ: 'Bushwalking tips to keep your family safe'.
---
Due to the current restrictions related to COVID-19, RSPCA NSW will be hosting their Winter School Holiday Program online through their Virtual Classroom!
Join the RSPCA Education Team from Monday 6th July for 2 weeks of school holiday activities. Learn all about the work they do, discover jobs with animals, follow along to DIY enrichment videos, watch virtual shelter tours and meet some of their adoption animals. Contact the RSPCA via their Virtual Classroom Facebook group to take part.
PHONE: (02) 9782 4478
WEBSITE: https://www.rspcansw.org.au/what-we-do/education/school-holiday-program/#1575262162574-235bcab0-74d100 915
SOCIAL MEDIA: Facebook
---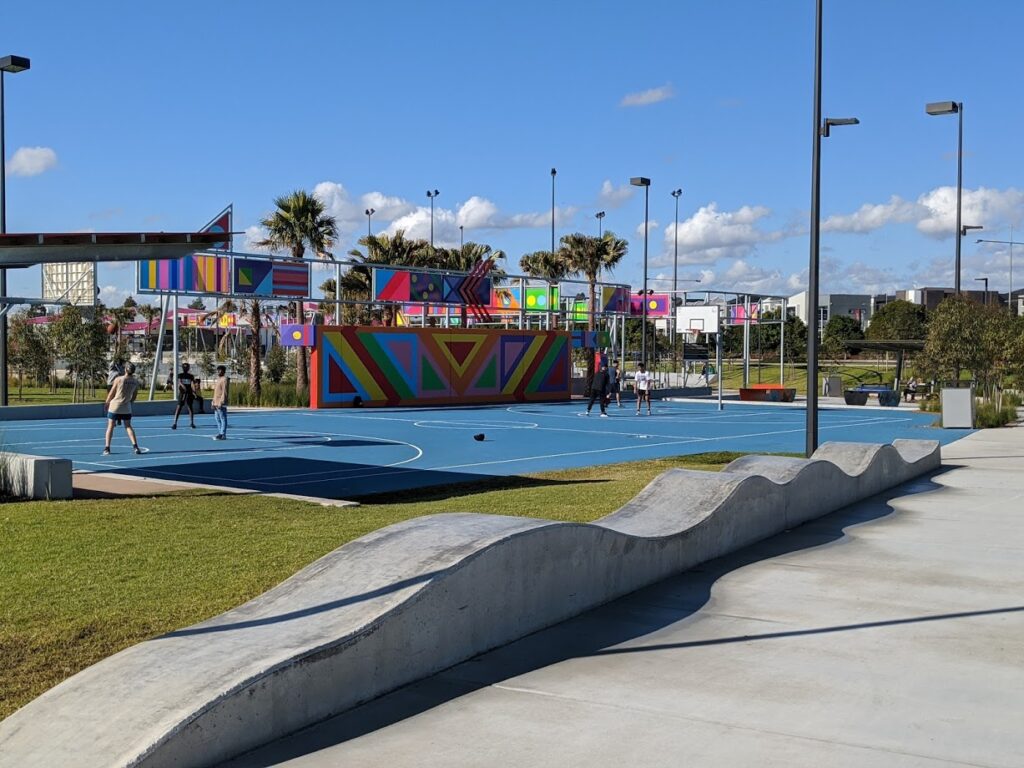 The Macarthur Region has outdone itself in the park department. We are only touching the surface with our suggestions for these July school holidays but it is enough to keep your children buzzing with excitement as they discover these new parks and precincts in and around Oran Park. So pack the scooters and a picnic lunch and take a drive to one of Sydney's newest housing estates to run the kids ragged these holidays!
Our must-visit playgrounds include:
Julia Reserve Youth Precinct – Oran Park
Lizard Log – Western Sydney Parklands
Burrell Road Riverside Park – Spring Farm
Birriwa Reserve Outdoor Youth Space – Mount Annan
Sedgwick Reserve – Currans Hill
Howard Park – Gregory Hills
If you would like more playground inspiration, head to Camden Council's website for a comprehensive list of parks and playgrounds andxdcv follow their Facebook Page for news, events and new playground launches.
We would love to hear from you! Please leave a comment below to let us know what adventures you and your family embarked on these holidays. Enjoy taking a breather in the next couple of weeks exploring our local area and supporting local businesses. Happy holidays!