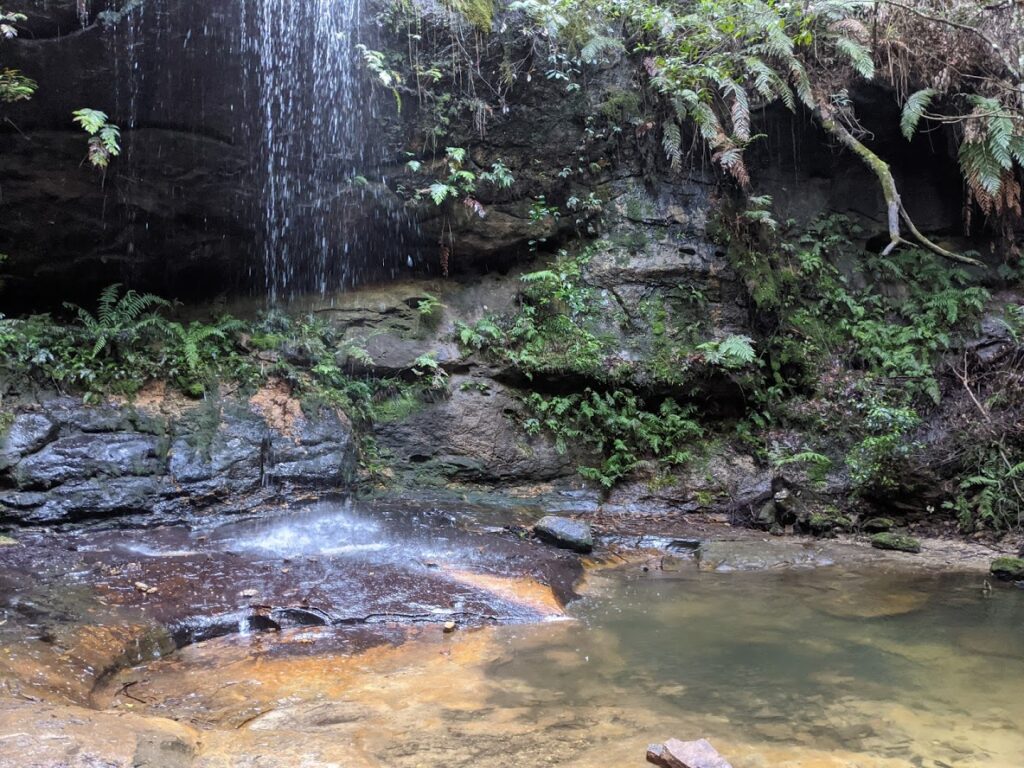 Keeping our children safe around water is so important. Before embarking on a fun water adventure in and around the Blue Mountains, please read this swimming and water play safety information very carefully so that you and your family stay safe and have lots of fun too!
Supervise Children At All Times Around Water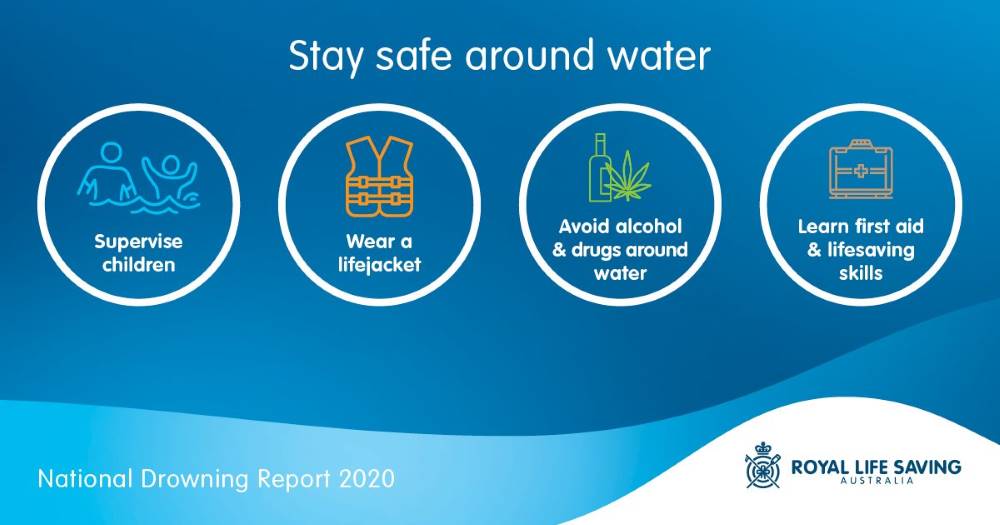 Swimming and water play can be dangerous and there are risks involved. Supervise children AT ALL TIMES around water, even if it is shallow. Some of these suggested splash spots are in natural locations, so rocks may be slippery, the depth of water will vary depending on the amount of recent rain and there may be other risks that you must assess when you are there.
Safety At Unpatrolled Natural Locations
Be especially vigilant with children at unpatrolled natural swimming and splashing locations. The water level can vary where you least expect it to, even on the shoreline. One part might be very shallow and a metre away there could be a sudden drop. Always watch your children and remain in very close proximity to them at all times. Do not allow your children to wander off to explore without you – they must stay near you at all times.
Children under 5 and non-swimmers must always stay within arms reach of you. For other children, maintain constant visual supervision and stay close and ready to help them if need be. This is so important, as natural swimming locations are unpatrolled and unpredictable – you never really know how deep the water is at every spot or what tangle hazards might be on the river bed.
It is also best to provide children with floatation equipment like a back bubble and arm floaties to give you extra peace of mind. If you are unsure of the area, do not let your children in the water. Do not take any risks around water. Do not allow your children to dive headfirst into the water as it might be shallow. Stay off your phone and watch your children at all times.
Swimming in natural locations should be avoided during and for up to three days following heavy rain and water shoes are recommended as there may be broken glass or other unexpected things on the ground, especially in natural swimming areas.
Blue Mountains Swimming and Water Play Safety Gear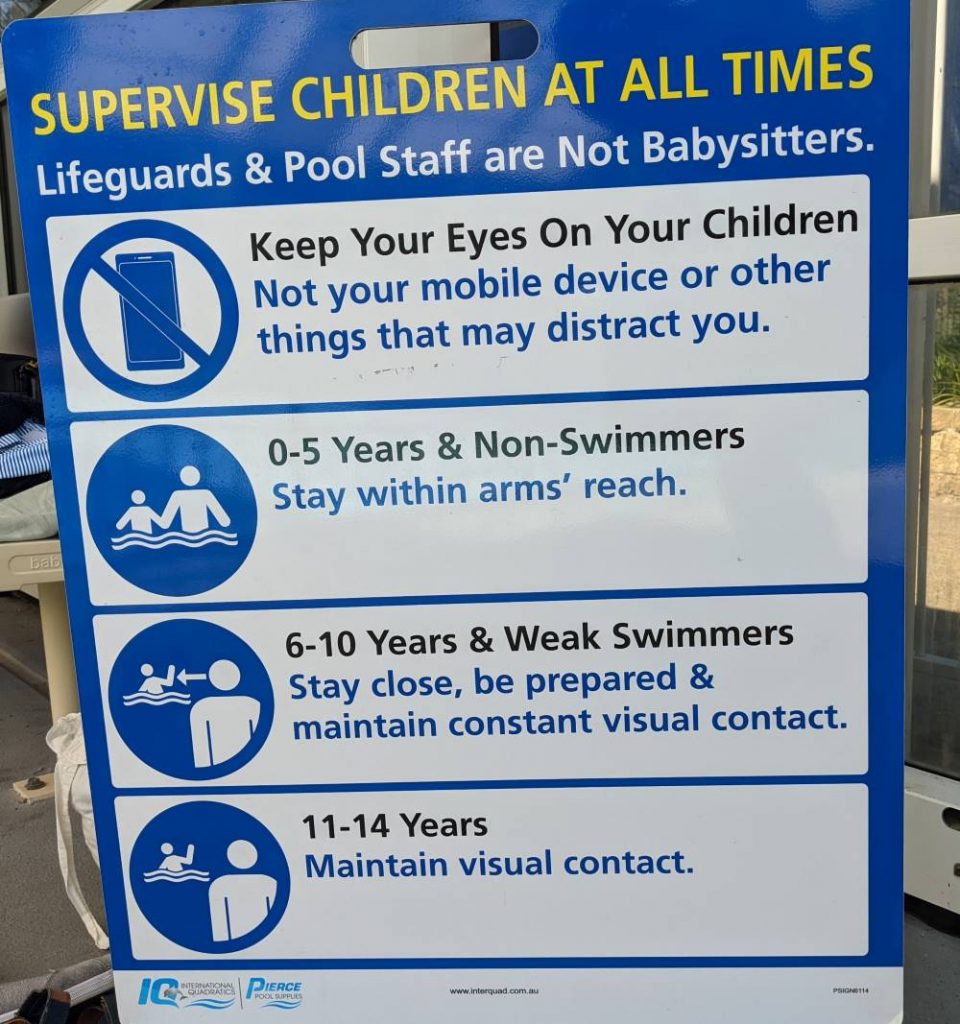 Our Blue Mountains swimming and waterplay article is a splash guide only. You are responsible to assess the risks of each location. Always supervise your children closely and provide them with water play safety gear for water play and swimming (including floatation devices, non-slip shoes and sun protection). Children under 6 should be within arms reach at all times.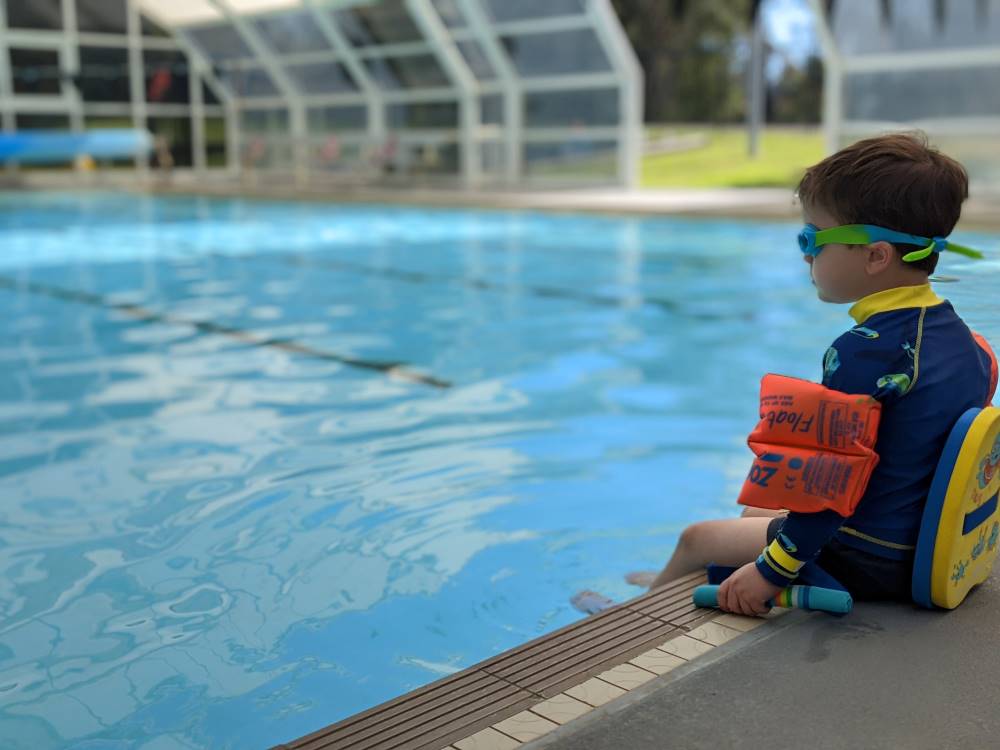 What is Active Supervision at Public Pools?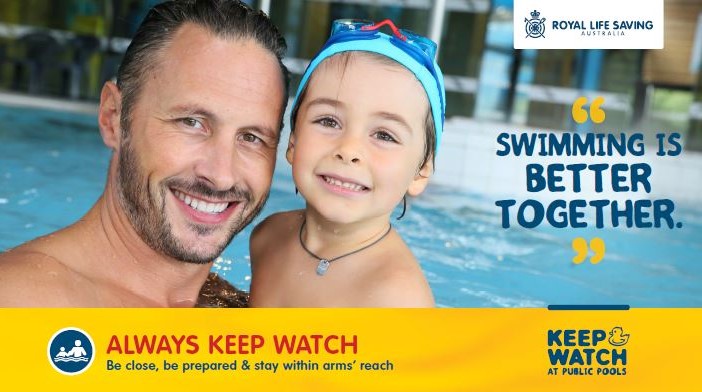 Active supervision waterplay safety at swimming pools and waterplay locations consists of four key elements:
Be Prepared: Ensure you have everything you need before getting into the water, such as towels and dry clothes.
Be Close: Always be within arms' reach of your child.
All of Your Attention: Focus all of your attention on your child and get into the pool and talk and play with them.
All of the Time: You should never leave your child alone in the water, nor should they be left in the care of an older child or with the assumption that your responsibility diminishes due to the presence of lifeguards.
Snakes
In the Summer, be aware that snakes are present in the bush (most are shy though and will slither away when they sense vibration). Here is some advice if you see a snake on a trail. Snakes sometimes like to cool off in rivers and natural water locations so it is good to be aware of this, not alarmed.
If You Are Combining A Bushwalk With A Swim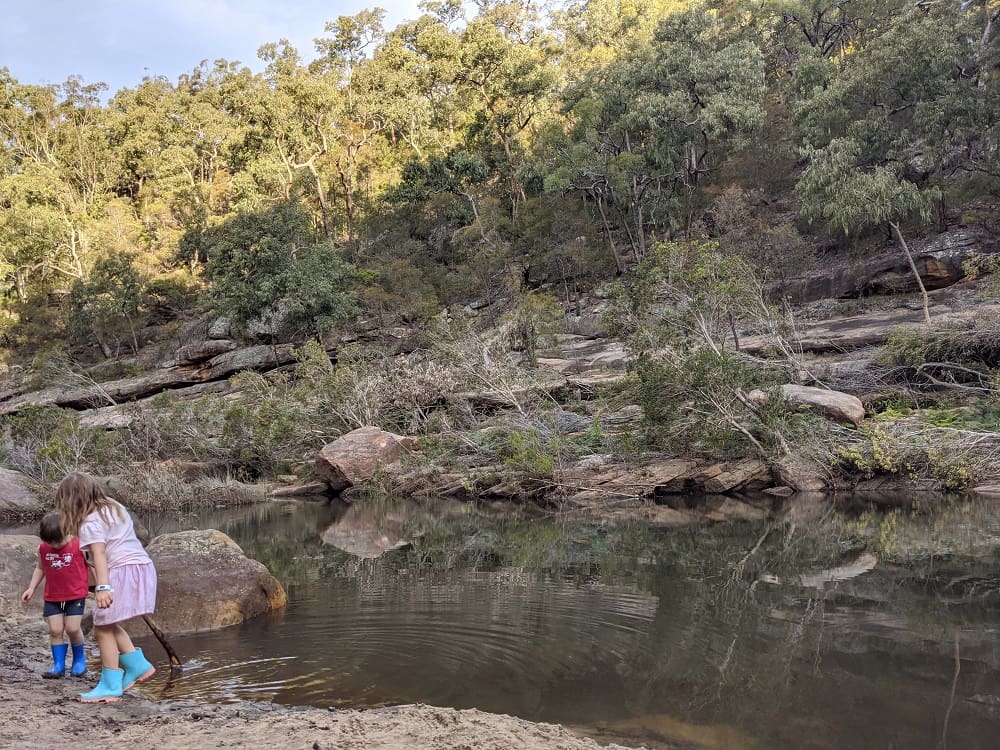 Ensure that you check all of the relevant safety requirements for the particular track that you are walking. Each walk is different and requires a different level of preparation. Please read our tips for keeping children safe on bushwalks.
It's a good idea to also download the NSW National Parks app and check out the Think before you TREK advice on the NSW National Parks and Wildlife Service. Additional information can be found on the Blue Mountains Mums Terms of Use page. The content on in our guide is for your general information and use only. It is subject to change without prior notice.
Please read the full Terms of Use. At Blue Mountains Mums we do our very best to ensure the accuracy and reliability of the information we provide. However, the information on our digital properties is intended as a guide only. Neither we nor any third parties provide any warranty or guarantee as to the performance, accuracy, timeliness, completeness or suitability of the information and materials found or offered on our digital properties for any particular purpose.
You, therefore, acknowledge that such information and materials may contain mistakes, inaccuracies or errors and we exclude any liability for such to the fullest extent permissible by law. You should not visit the suggested bushwalk locations without first checking the accuracy of the information provided. Bushwalkers with their children and other consumers of our content are responsible for making their own judgements about safety, access and appropriate behaviour.
Your use of any information or materials on our digital properties is entirely at your own risk, for which we shall not be liable. You are responsible for your own decisions about whether or not to visit any given location and you must not rely (in whole or in part) on the information provided on the Blue Mountains Mums digital properties.
If you are in any doubt about the safety of an activity or location mentioned on the site or your ability to cope with the physical requirements of any activity then you should not visit the location or participate in the activity.