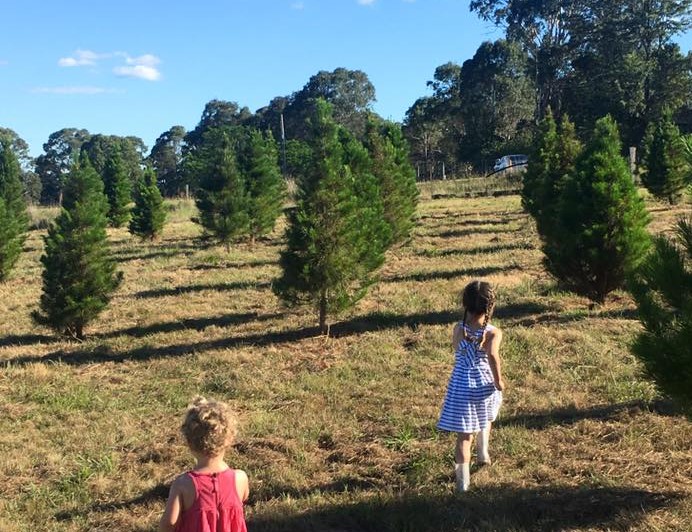 Fill your home with the fresh smell of a real Christmas tree this year and at the same time support your local Blue Mountains Rural Fire Station, nursery, fruit shop or Lions Club! We have a bunch of local places to purchase your real Christmas tree in the Blue Mountains and some spots that are not too far away, if you miss out on a local tree.
Blaxland RFS Christmas Tree Sale 2022

Support the RFS in one of their biggest fundraisers of the year and give your family the gift of a real Christmas tree! Head on down to Blaxland Brigade Station to pick up your tree in December.
Where: Blaxland Brigade Station, 24 Attunga Rd, Blaxland NSW 2774
When: 8am, Saturday 10 December 2022, until sold out.
You may like to pre-order by sending a message via Facebook or texting 0474 594 254 to order for collection on Friday 9 December 2022, between 4pm – 9pm.
Cost: $50 each
Facebook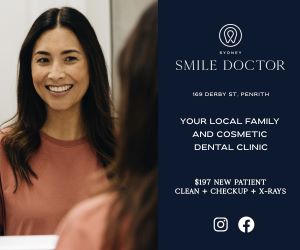 Glenbrook Greengrocer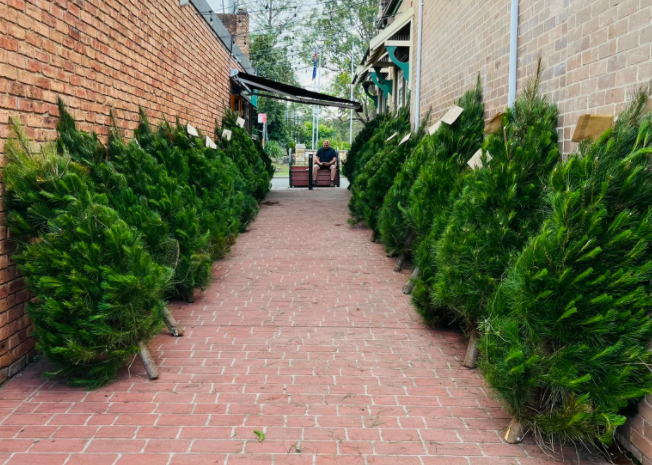 When: The first three weekends in December
Where: 31 Park Street, Glenbrook NSW 2773
Cost: All different sizes and individually priced.
Website
Facebook
Winmalee Lions Club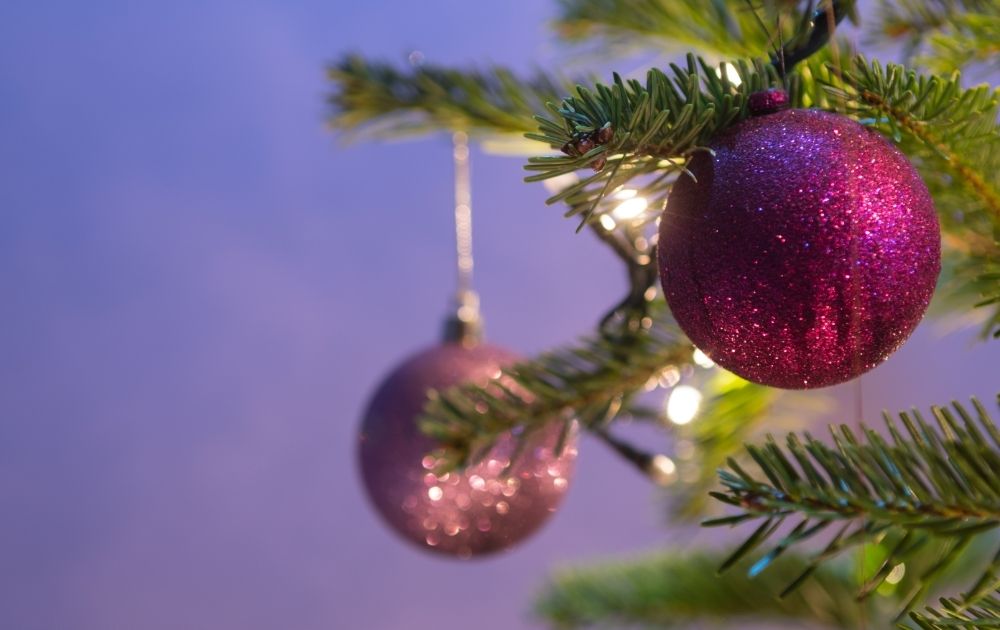 The Winmalee Lions Club gets involved in humanitarian efforts locally, nationally, and internationally through mentoring, leadership development, medical research, fundraising and disaster relief. Support Winmalee Lions Club by buying your fresh Christmas tree from them this Christmas.
Where: The grassed block next to the petrol station on Hawkesbury Road, Winmalee NSW 2777
When: TBC
Cost: From $45 each (2021 price)
Dillinger's Nursery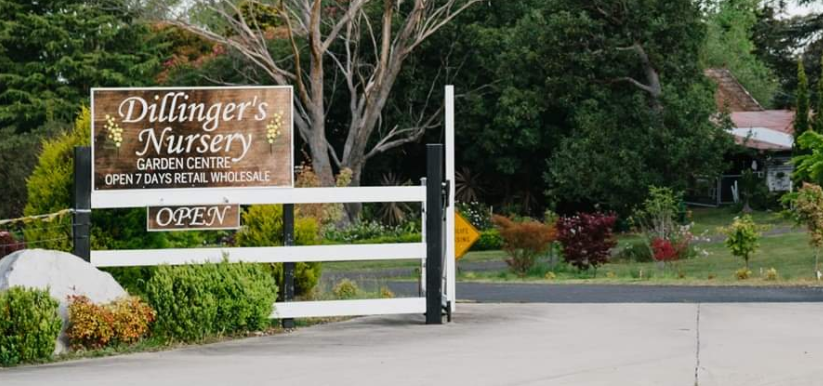 5 foot tall real Christmas trees are available now from Dillinger's Nursery, Wentworth Falls. More stock will be coming in until Christmas, depending on stock availability.
Where: 2 Great Western Highway, Wentworth Falls NSW 2782
When: Available from Saturday 10 December 2022
Cost: $95 for bigger bushier Christmas trees and $55 for the others (2021 prices). Smaller potted Christmas trees start from $49.
Contact: (02) 4757 1322
Facebook
Spruced Christmas Trees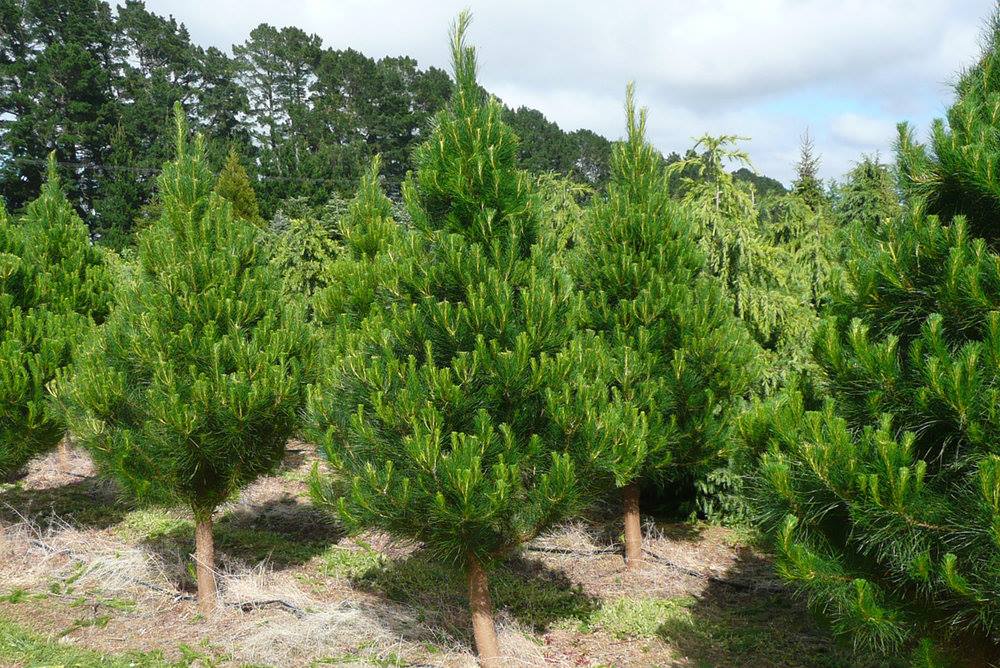 World favourite, traditional Christmas tree varieties grown in the Blue Mountains.
Come out and collect a tree or cut your own from the farm! Douglas firs 5ft-7ft and Radiata pines 5-7ft are available in good numbers across the farm. The whole mountain is covered in trees so for those going choose and cut – you can take your pick from anywhere you like. The biggest and best trees (and views) are right up the top!
Bring your chosen tree down to the gate to be measured and loaded. There will be tree balers set up if you would like your tree baled for transport. Saws and other gear will be provided on entry. Bring enclosed shoes and long pants suitable for hiking.
Where: 15 Macabees Road, Yetholme, NSW 2795 (located about halfway between Lithgow and Bathurst).
When: Farm open days at Yetholme: The farm opens at 10am – 6pm on November 30, December 4, December 7, December 11 and December 17.
Cost: Prices vary across the different varieties of trees. Visit their website for more information. Pre orders for 2022 are now closed due to a Christmas tree shortage.
Facebook
Lions Club of Emu Plains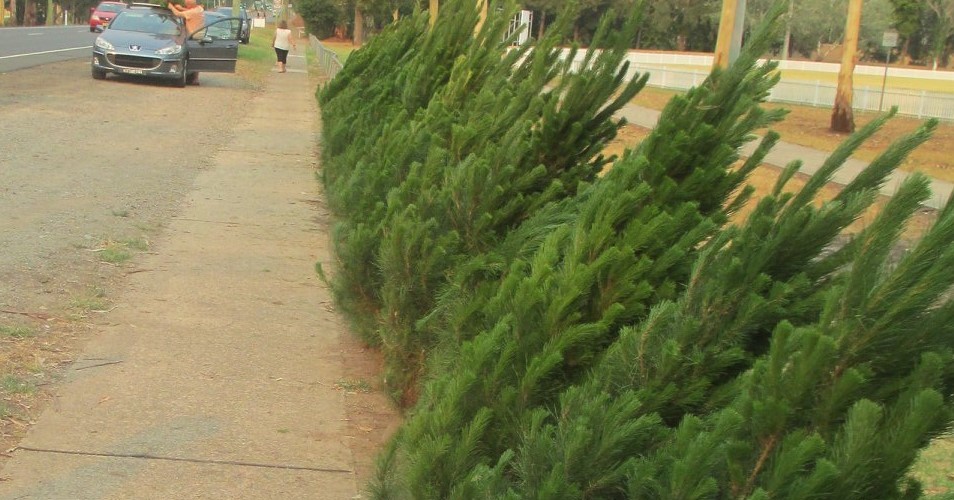 The Emu Plains Lions Club gets involved in humanitarian efforts locally, nationally, and internationally through mentoring, leadership development, medical research, fundraising and disaster relief.
Support Emu Plains Lions Club by buying your fresh Christmas tree from them this Christmas. The net proceeds from the sale of trees this year will go to Ronald McDonald House, Nepean Hospital.
The trees are being sourced from Oberon and will be delivered at approximately 6:30am on the day. Customers will be asked to queue and the one hundred (100) trees will be sold on a first come first served basis until sold out.
Where: Lions Park, Great Western Highway, Emu Plains 2750
When: From around 6:30am on Saturday 3 December 2022.
Cost: $45 each. Cash only.
Facebook
Todarello's Fruit House, Faulconbridge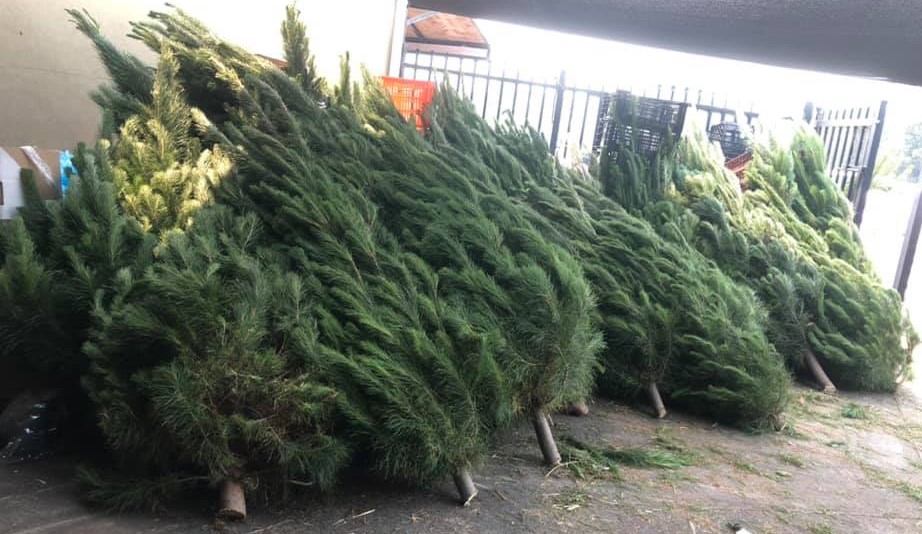 Where: 731 Great Western Hwy, Faulconbridge NSW 2776
When: TBC. The shop is open from 7am – 6pm every day. These trees sell out very quickly when the delivery arrives, so you need to be quick. Check their Facebook page for updates.
Cost: 2022 prices TBC.
Contact: (02) 4751 2357
Facebook
Todarello's Katoomba Village Fruit Market

Where: 170-180 Bathurst Rd, Katoomba NSW 2780
When: TBC. These trees sell out very quickly when the delivery arrives, so you need to be quick.
Cost: TBC
Contact: (02) 4782 4972
Website
Facebook
Glenmore Christmas Tree Farm, Mulgoa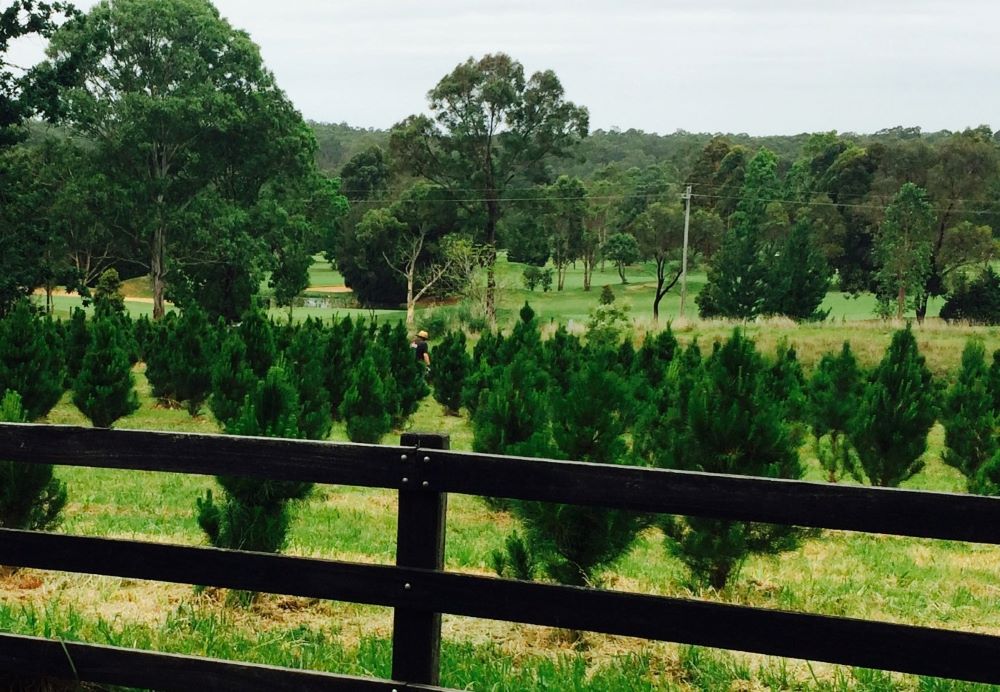 Come on down and have fun with the whole family picking and cutting your perfect Christmas tree from the paddock!
Where: 669 Mulgoa Rd, Mulgoa NSW 2745 (View Map)
When: Saturday 3 December – Sunday 4 December 2022 from 9am – 5pm or until sold out. No holds or pre-orders, trees are on a first in first served basis.
Cost: All trees of all sizes at $100. Cinco Christmas tree stands are also available to purchase.
Facebook
View opening weekend event on Facebook
Christmas World, South Penrith

Christmas World's trees are 100% Australian trees, have a guaranteed 4-6 weeks lifespan and a range of sizes available to suit your family's needs.
Where: 9 – 13 Aspen St, South Penrith NSW 2750 (next to KFC on the Northern Road). View map.
When: From the end of November and throughout December 2022.
Cost: Price range starts from $90. Sizes and costs vary. No delivery is available from South Penrith.
Contact: For all enquiries please call 1300 009 627
Website
Flower Power, Penrith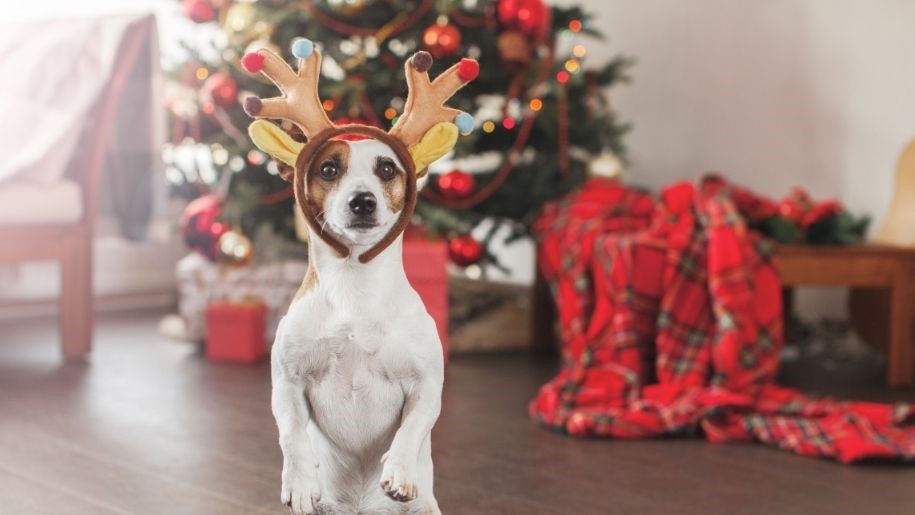 Where: The Northern Rd & Castle Road, Penrith NSW 2750
When: TBC
Cost: TBC. $89.99 – about 5ft tall – bushy and beautiful (2020 price).
Contact: (02) 4736 5088
Website
Willy's Christmas Tree Farm, Vineyard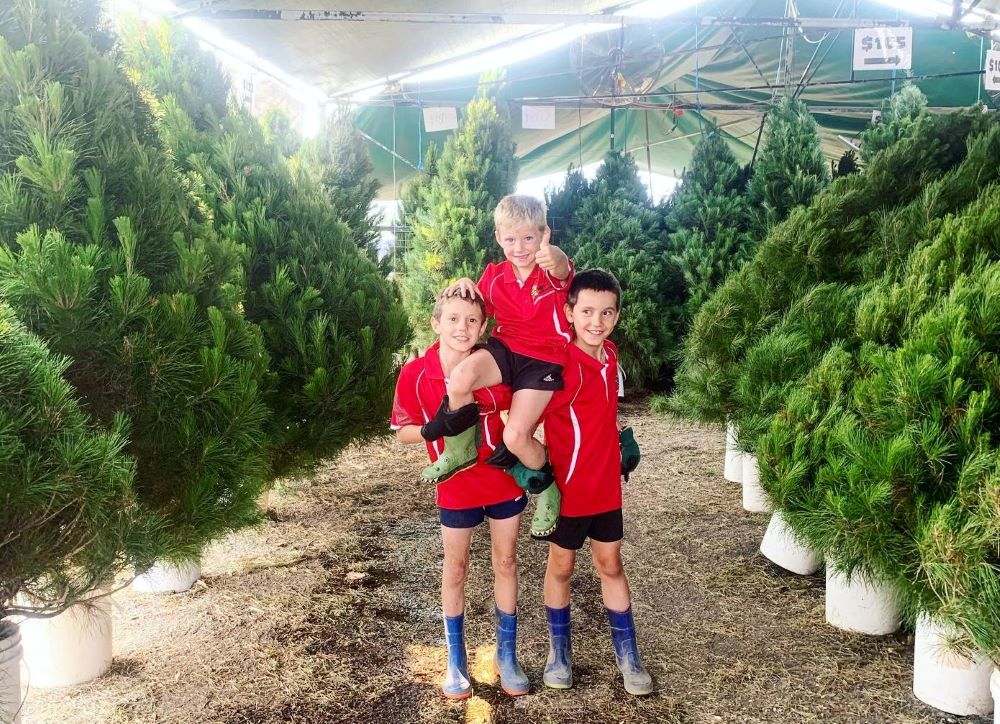 Located on Windsor Road in Vineyard, Willy's Christmas Tree Farm is one of Sydney's favourite Christmas Tree Farms. Willy's Christmas Tree Farm is home to fresh, beautifully shaped, radiata pine Christmas Trees.
Their Christmas Trees come in a range of different sizes to suit everyone's needs. They provide pre-cut Christmas trees, fresh daily from the Farm. Each Christmas Tree has its own personality, having been regularly trimmed and shaped over its 4+ year growth span, from seedling to full height.

Where: 281 Windsor Rd, Vineyard NSW 2765 (opposite McGrath's Hill Bunnings). View map.
When: 9am – 6pm, Saturday 26th November, 2022. No bookings are required.
Cost: 1m = $110; 1.8m = $130; 2.1m = $160; 2.4m = $200. Or as marked on our Christmas Tree Farm. 9 – 12 foot trees are limited and prices accordingly. Read more about pricing here.
Pots and stands are also available for purchase, from $45.
At point of purchase, you are able to request the option to net your tree for an additional $5.00 per tree. This will ensure that your tree stays protected on the journey home and makes it a lot easier to fit inside your vehicle. CASH ONLY.
Contact: 0458 653 555
Website
Facebook
Dural Christmas Tree Farm
DURAL CHRISTMAS TREE FARM TAGGING 2022 HAS SOLD OUT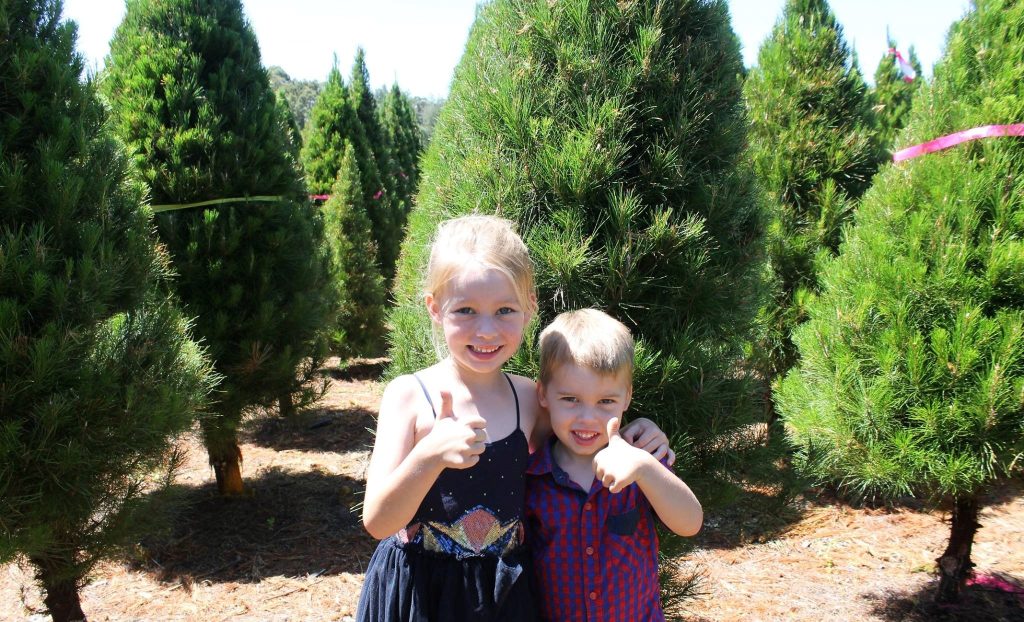 Dural Christmas Tree Farm was established in 2000 and is one of Sydney's largest fresh Christmas tree farms. Bookings are required.
Santa will be at the farm on the opening weekend on Saturday, 12 November 2022 and Sunday 13 November 2022 this year from 9.00 am until 5.00 pm on each day. A sausage sizzle and ice cream van will also be at the farm for the opening weekend so our customers can enjoy a family fun day at the farm.
Where: Dural Christmas Tree Farm, 879 Old Northern Road, Dural (opposite Hargraves Nursery). Due to a recent fire, their office and showroom have temporarily relocated across the road to 630 Old Northern Road, Dural (previously known as Hargraves Nursery). There will be no online orders or deliveries for 2022.
When: Dural Christmas Tree Farm will be open for tagging from 9.00am – 6pm on Saturday 12 – Monday 14 November 2022 (SOLD OUT). THEY WILL STILL HAVE CHRISTMAS TREES BETWEEN 6FT AND 10FT GROWING ON THEIR GALSTON AND GLENORIE FARMS WHICH WILL BE CUT DAILY AND AVAILABLE FOR PICK UP FROM THE FARM FROM SATURDAY 26 NOVEMBER 2022.
Contact: 02 9651 1010
WEBSITE
Facebook
Woodford Rural Fire Brigade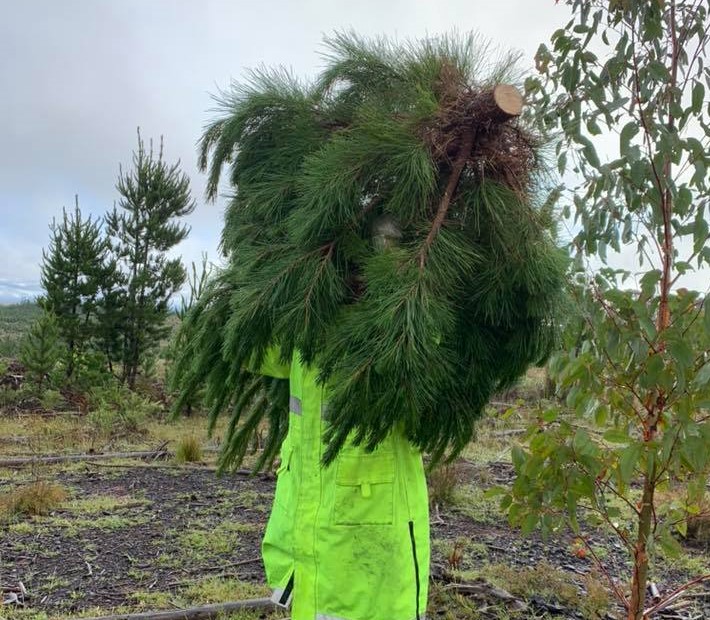 When: Trees will be available every weekend in December until Sunday 18 December 2022, with funds going towards the celebration of their Centenary next year.
Where: 2 Park Road, Woodford NSW 2778
Facebook
While all efforts have been made to ensure the details of this Real Christmas Tree Guide are correct, please check the accuracy yourself by referring to the relevant Facebook Page, website or by contacting the seller directly. Stock availability, prices and other details may change that are out of our control, so before you turn up to buy your Christmas tree, please check details carefully before you head out. Blue Mountains Mums are not responsible for any cancellations, changes or closures.
Tips For Caring For Your Real Christmas Tree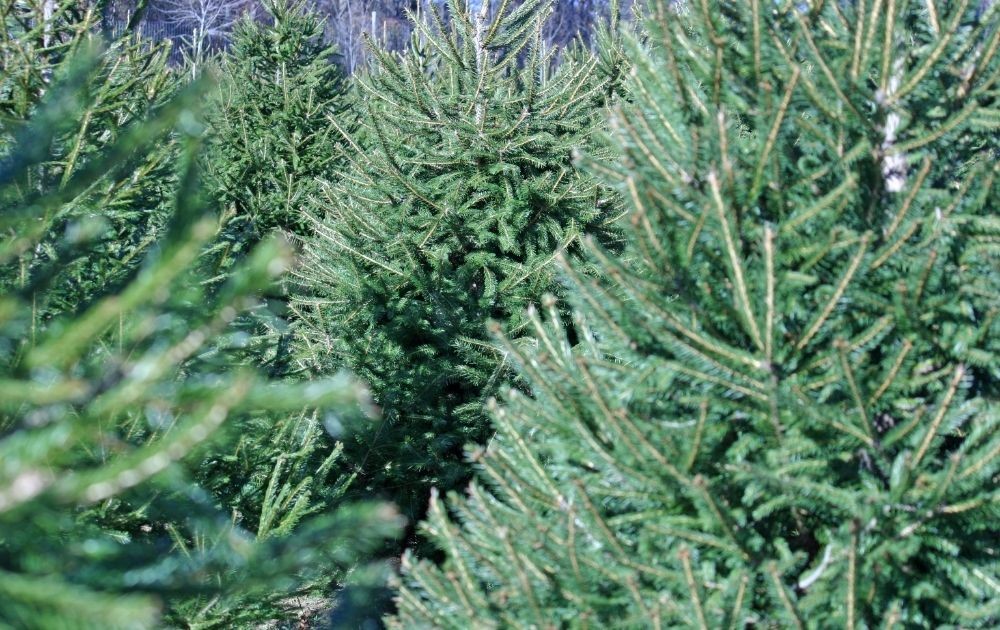 If you want your real Christmas tree to last as long as possible, it is important to care for it properly. If you do not wish to use it right away, keep it in a cool place out of wind and sun, in a bucket of water. You may also add nutrients such as Seasol to keep it healthy.
Here are some tips from Dural Christmas Tree Farm on how to care for your real Christmas tree.
Enjoy celebrating this beautiful time of year and we hope that your real Christmas tree brings you and your family extra joy this Christmas!
More From Blue Mountains Mums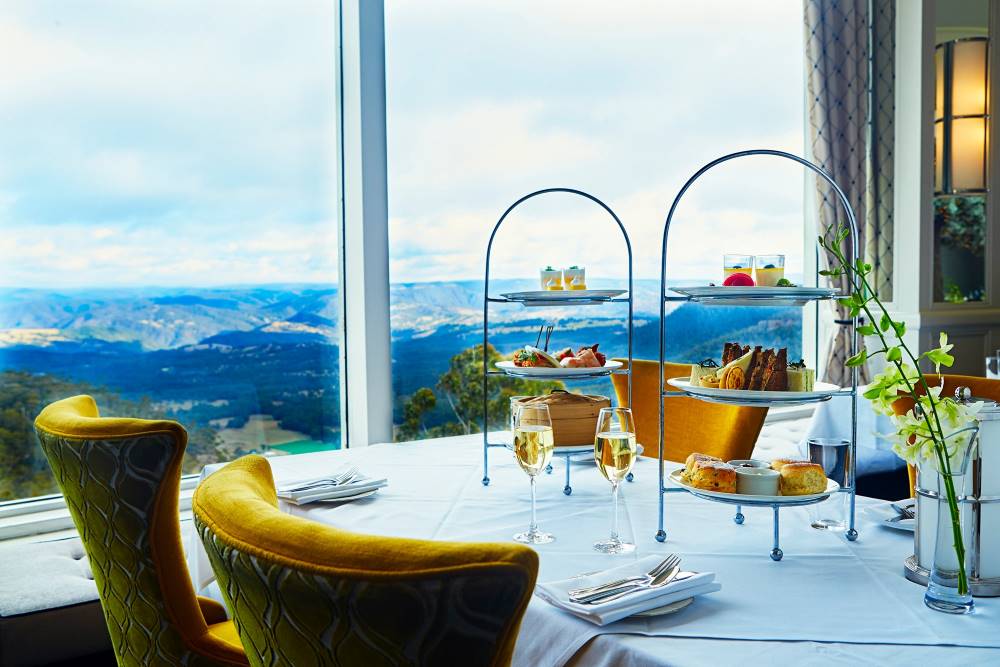 Follow Blue Mountains Mums on Facebook to stay in the loop and receive special local offers!
Join our Blue Mountains Mums Local Facebook Group to connect with other local Blue Mountains Mums.