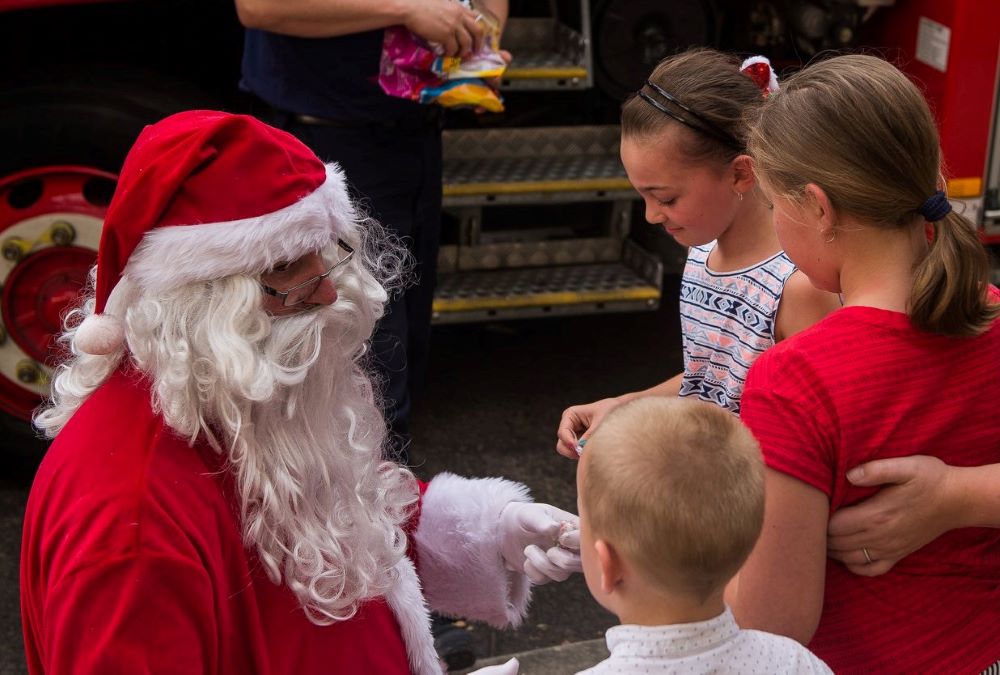 Blue Mountains Santa Runs are back for 2022! Santa Runs are a wonderful way to put a smile on our kids' faces this Christmas. Wave to Santa as he winds his way on a fire engine through our local streets.
Save the date! Most dates and times are yet to be confirmed so check back here soon for more details. Please also refer to each station's relevant Facebook Pages for location and route information that will be confirmed closer to the date.
Fire & Rescue NSW Station 301 Glenbrook Santa Lolly Run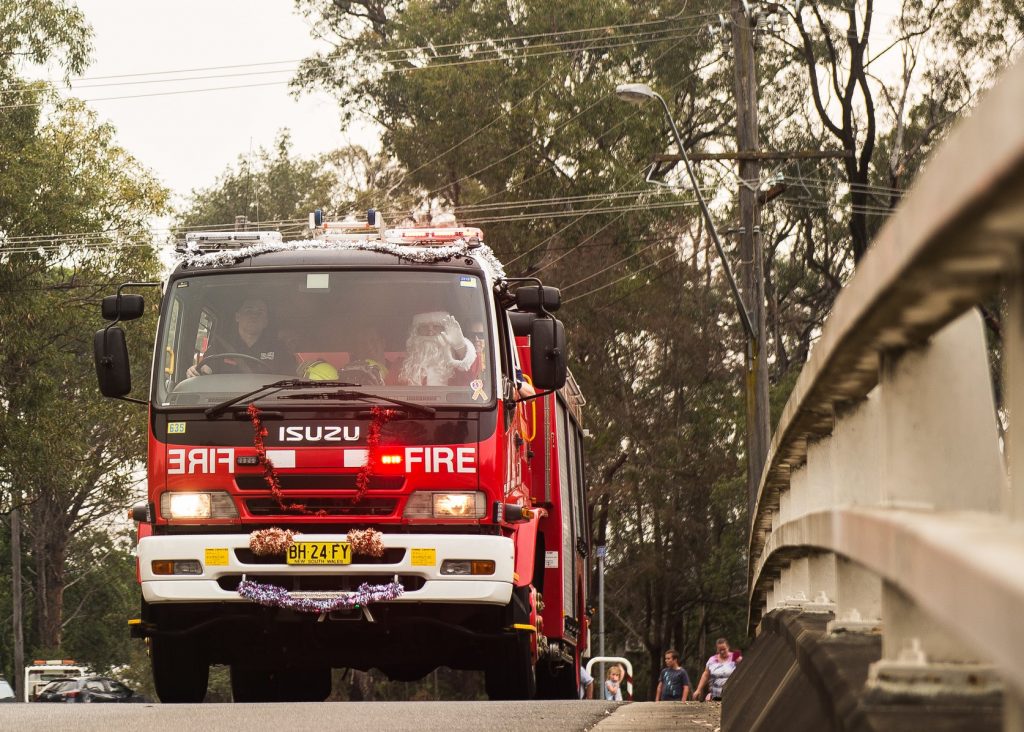 When: Sunday 18 December 2022, from about 4pm. More details to come!
Where: (2021 map – to be updated asap for 2022 – Here is the live tracked 2021 MAP of the Santa Run). The RFS 301 Glenbrook looks forward to seeing you all along the route!
Facebook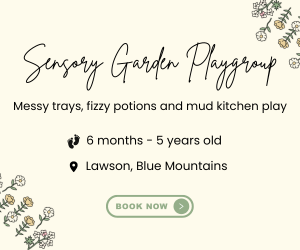 Mount Riverview RFS Santa Run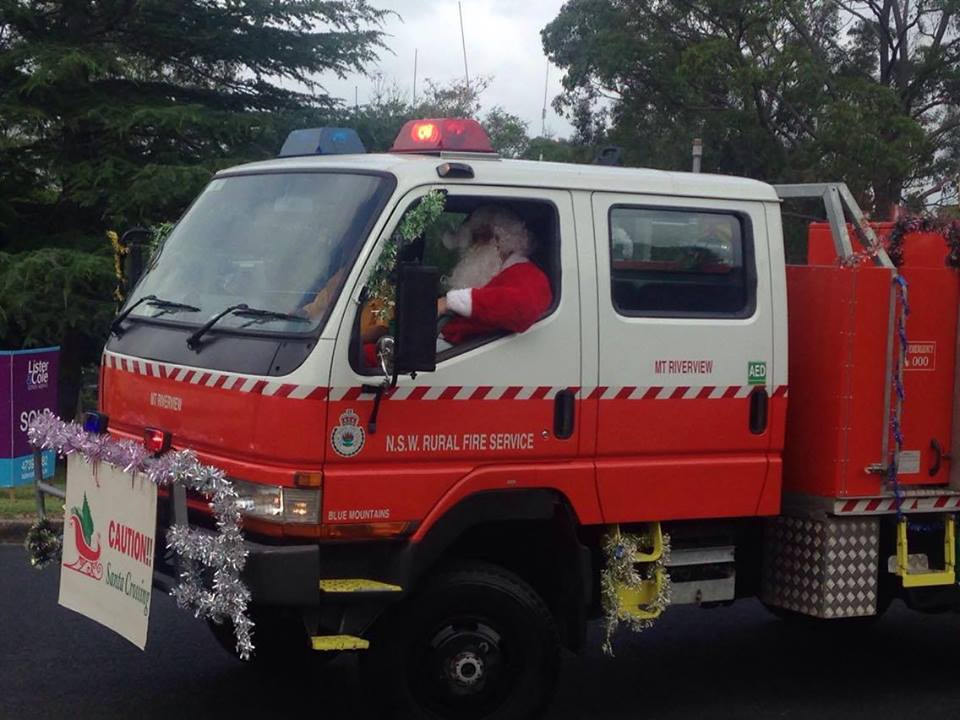 Santa has been given approval (under covid safe guidelines) to tour the streets of Mt Riv with his swag of lollipops and Christmas cheer. The brigade crew will be handing out a wealth of bushfire safety information on route, because as we all know, it's never too early to be prepared.
Santa will also be making an appearance at the amazing Robertswood lights display on Christmas Eve. This traditional display is on every night leading up to Christmas, and volunteers will be manning the information table this Friday and Saturday night, the following weekend and the entire week leading up to Christmas Day!
When: TBC
Where: Check Mount Riverview Rural Fire Brigade's Facebook Page for details.
Facebook
Bullaburra RFS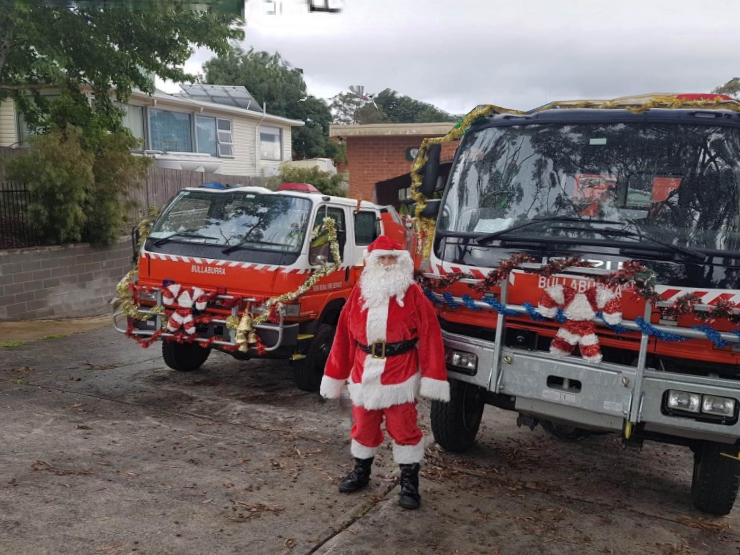 When: Saturday 17 December 2022, from 2pm.
Facebook

Santa To Visit Lawson
Rural Fire Brigade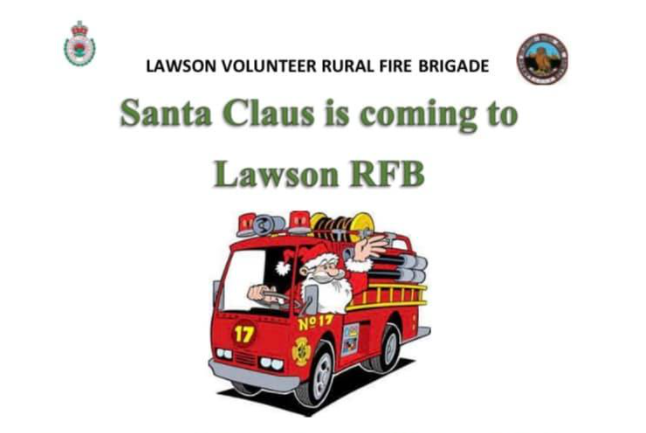 Santa and his Elves will be visiting Lawson Rural Fire Brigade this Christmas!
When: 10am – 2pm, Sunday 18 December 2022
Where: Lawson RFS shed. 307 Great Western Hwy, Lawson NSW 2783
Contact: ann.lenehan.lawson.rfs@gmail.com
Facebook
Hazelbrook RFS Santa Run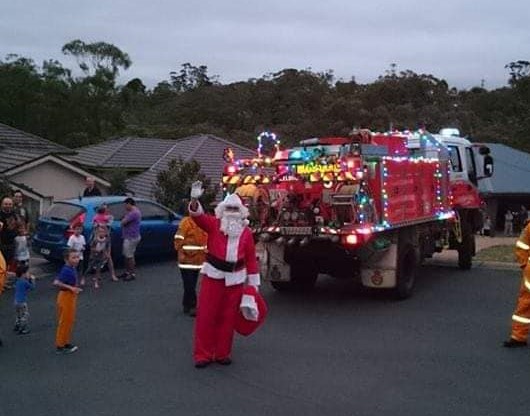 You'll hear sirens and see the flashing lights when he's in your street. So keep your eyes sharp and listen carefully for when he arrives. Have your cameras ready for a photo too!
TBC Santa will be departing the brigade station at TBC to visit everyone on the south side of Hazelbrook (South of the Highway).
TBC Santa will be visiting everyone on the north side of the highway, starting from time TBC.
You should hear Christmas music as Santa approaches, but he has been known to turn the sirens on too so don't be alarmed if you hear them.
Come on out for a smile and a wave, and let us help Santa wish you a Merry Christmas with our thanks for being such an awesome community.
Be sure to check out Hazelbrook RFS's Christmas lights display too, which turn on from 7pm every night until Christmas.
When & Where: TBC
Facebook
Faulconbridge Rural Fire Brigade Santa Run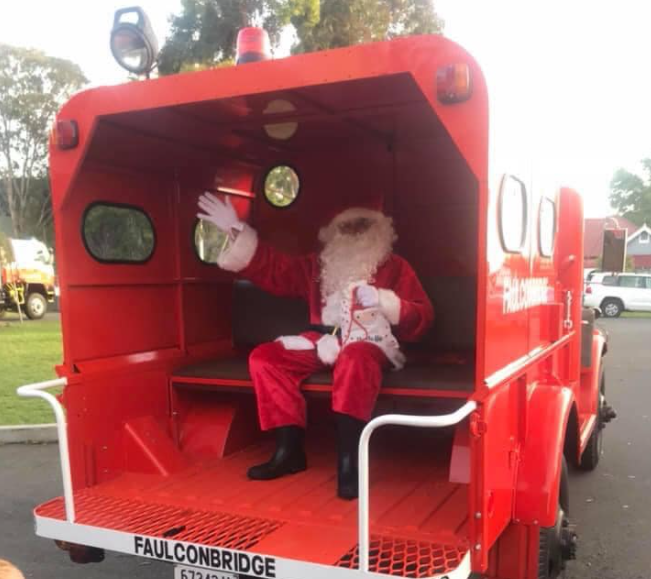 When: Saturday 1`7 December 2022.
Where: See locations in the image below.
Facebook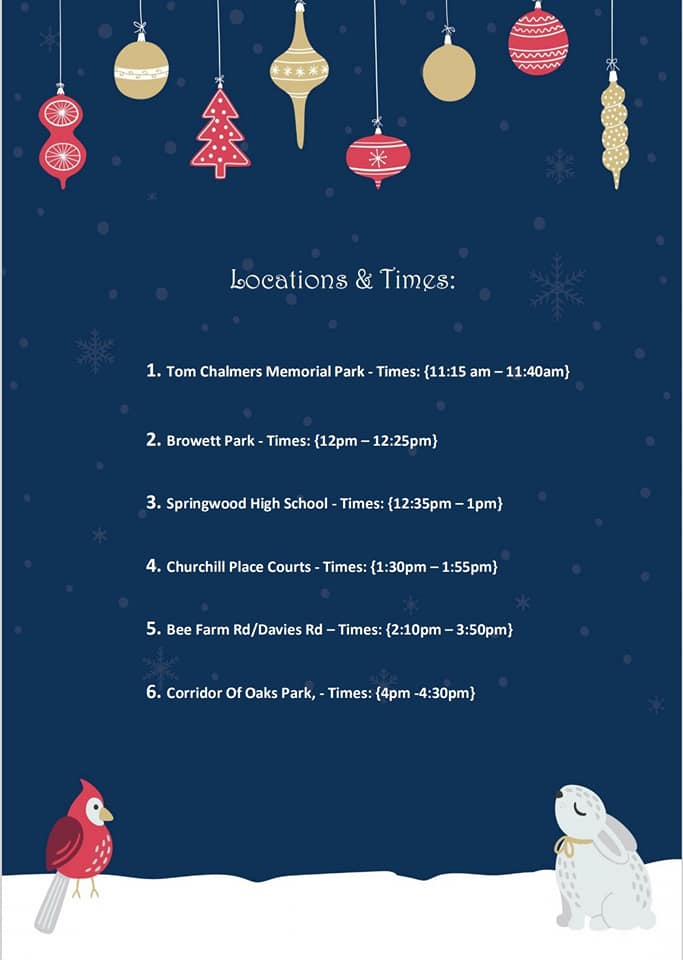 Medlow Bath Rural Fire Service Santa Run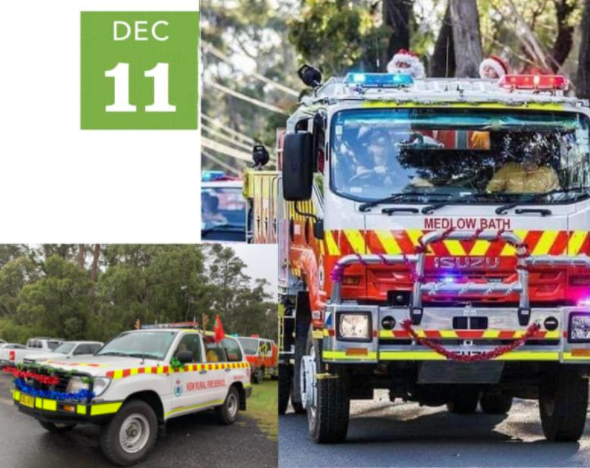 When: TBC
Where: Santa will be starting on Delmonte Ave side at TBC
Facebook
North Richmond Santa Run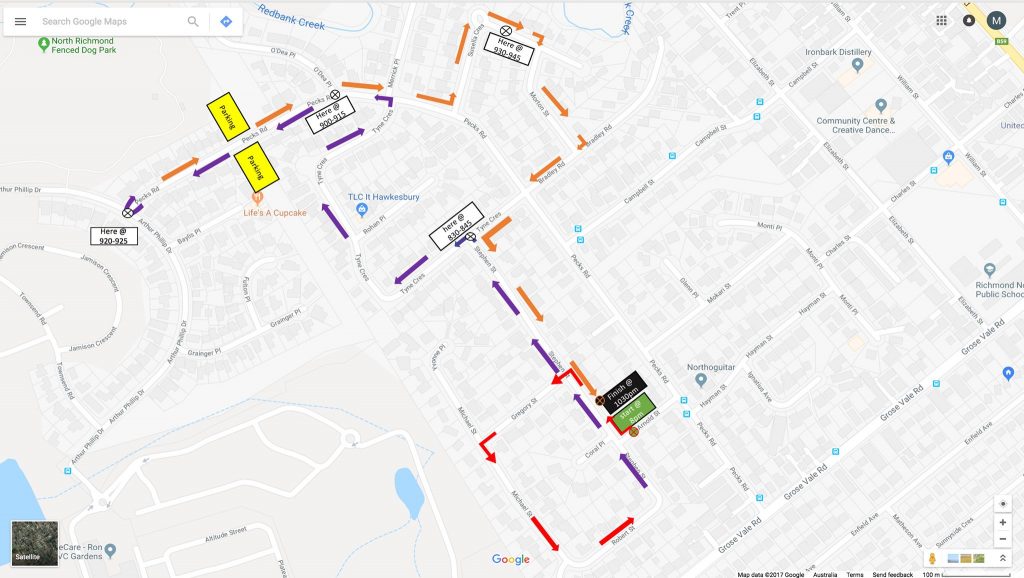 Santa will start at TBC at the corner of Stephen and Gregory streets North Richmond. We suggest that you try to park your car and walk if you are coming from outside the area as there can be lots of people walking the streets after dark to see the awesome Christmas lights displayed on the houses and of course to see Santa before he makes his way back to the North Pole for his very busy night.
When: TBC
Where: See map here.
Facebook
Winmalee Rural Fire Brigade
Santa Run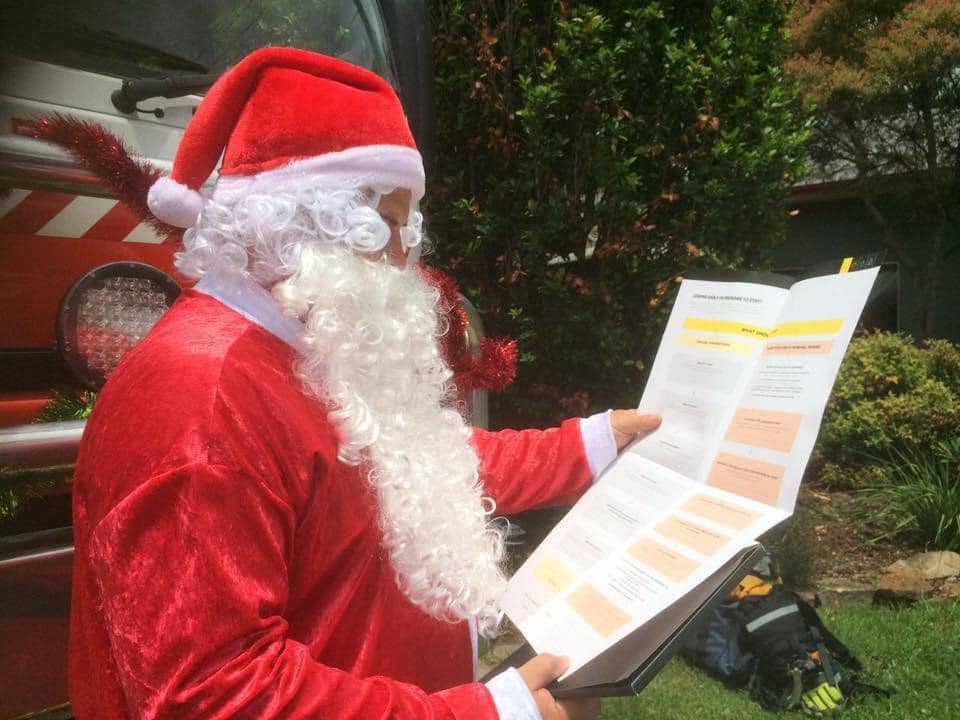 When: Saturday 17 December, between 9am-3pm.
Where: Check their Facebook Page closer to the event.
Facebook
View event on Facebook for exact times and locations.
Woodford Rural Fire Brigade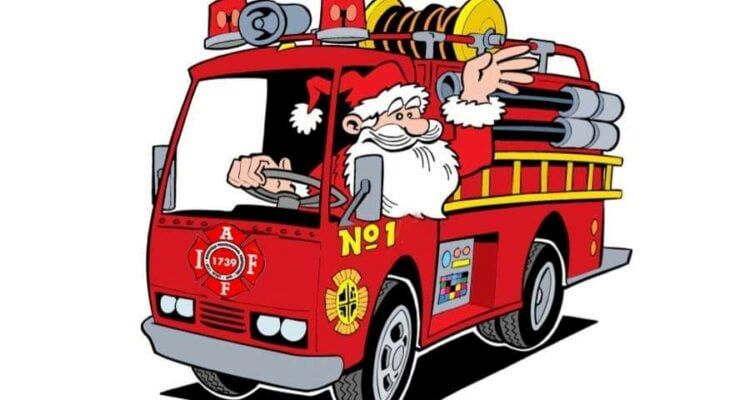 Where: TBC. More details are found on their Facebook Page.
When: TBC
Facebook
Blackheath/Mount Victoria RFS Santa Run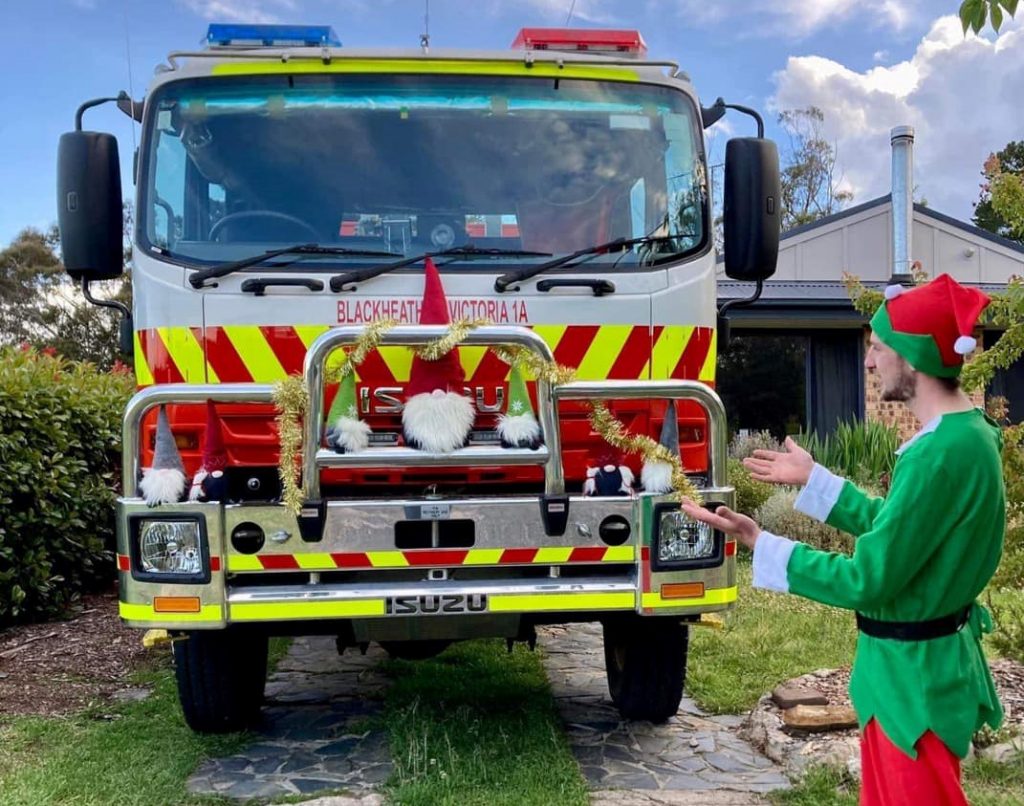 Santa and his RFS Elves will be travelling around Blackheath and Mount Victoria! View the route on Facebook.
When & Where: Blackheath – Saturday 17 December 2022 starting from the station at 12pm.
Mt Victoria – Saturday 24 December 2022, starting at 4pm.
Facebook (view all Santa Run maps through Blackheath and Mount Victoria on this Facebook Page).
Bilpin RFS Santa Run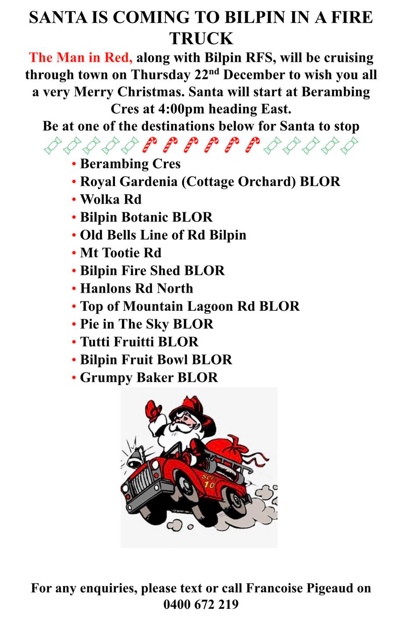 When: Thursday 22 December 2022
Where: See the above image for the route
Facebook
Thank you to Fire & Rescue NSW for all that you do to serve, protect, educate and bring joy to our local community.
Follow us on Facebook to stay in the loop and receive special local offers!
Join our Blue Mountains Mums Local Facebook Group to connect with other local Blue Mountains Mums.