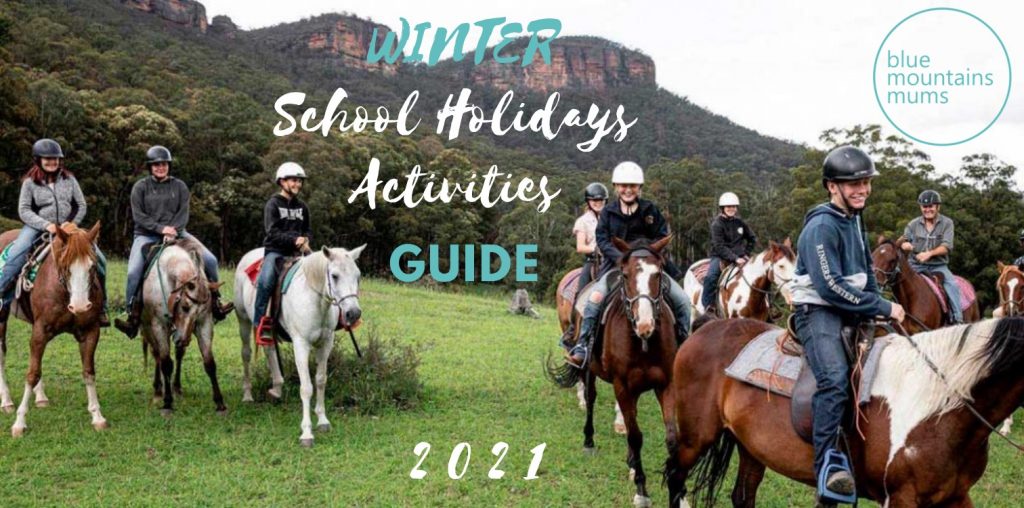 What's On these Winter School Holidays in and around the Blue Mountains? We have an amazing bunch of local activities, programs, workshops and experiences to keep your kids and teens entertained the whole school holidays!
Blue Mountains School Holidays: Winter 2021
Centennial Glen Stables, Kanimbla Valley
The Joan, Penrith
Penrith Regional Gallery
Zoom Therapy Services
LMAP Mini Olympics Kids Club, Glenbrook
Featherdale Sydney Wildlife Park
Fusion Football, Glenbrook
Kids Can Act, Springwood & South Penrith
Wacky Workshops, Glenbrook
Wascoe Siding, Blaxland
RSPCA School Holiday Program, Katoomba
Blue Mountains Library School Holiday Workshops
The Great Book Swap, Blaxland, Lawson & Katoomba


Centennial Glen Stables, Kanimbla Valley
BEAUTIFUL HORSE & PONY RIDES THESE SCHOOL HOLIDAYS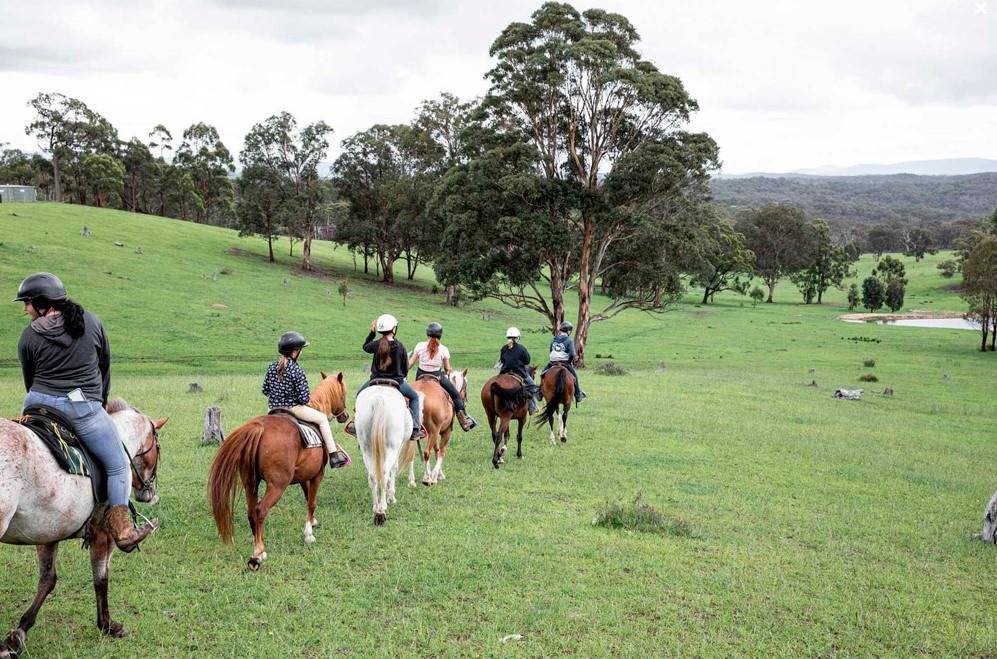 Enjoy fantastic views of Blue Mountains escarpments, open paddock, bushland and mountainside horse trails. We have very quiet horses and friendly guides – you will have a great ride. Our riding groups are small to better to enjoy the peace a quiet of the beautiful valley.
First time riders, your safety is our main concern, experienced riders catered for. You will get the chance to have a trot or canter if the guide thinks it safe to do so.

All of our rides are guided by experienced and friendly guides and all staff have Working with Children checks. For your safety, all senior guides are accredited with Horse Safety Australia. Centennial Glen stables and site have accreditation with Horse Safety Australia.
WHEN: Every day, except Wednesdays.
WHERE: Ride in the Centennial Glen area of the beautiful Kanimbla Valley, just a 20-minute drive from Blackheath.
SUITED FOR: Horse riding 6 years +, pony rides 2 years +, All rides are a minimum of two riders. Single riders may join another group.
COST: Horse riding: "Per Person" Half hour $55; 1 hour $75;1.5 hours $105; 2 hours $130; 3 hours $185; 4 hours $240.
Pony or lead rides: 10 min lead ride $35; 20 min lead ride $40; 30 min lead ride $50. Half hour riding lesson, $75.
Sulky driving: $150 / hour, $210 for 1.5 hours.
Sunset Rides: 1.5 hrs: $150 per rider.
HOW TO BOOK: Online. Or for more information contact Jim Commens on 0417273438; centennialglen@westnet.com.au
WEBSITE: https://www.centennialglenstables.com/
SOCIAL MEDIA: Facebook; Instagram
The Joan, Penrith
HAMLET: PRINCE OF SKIDMARK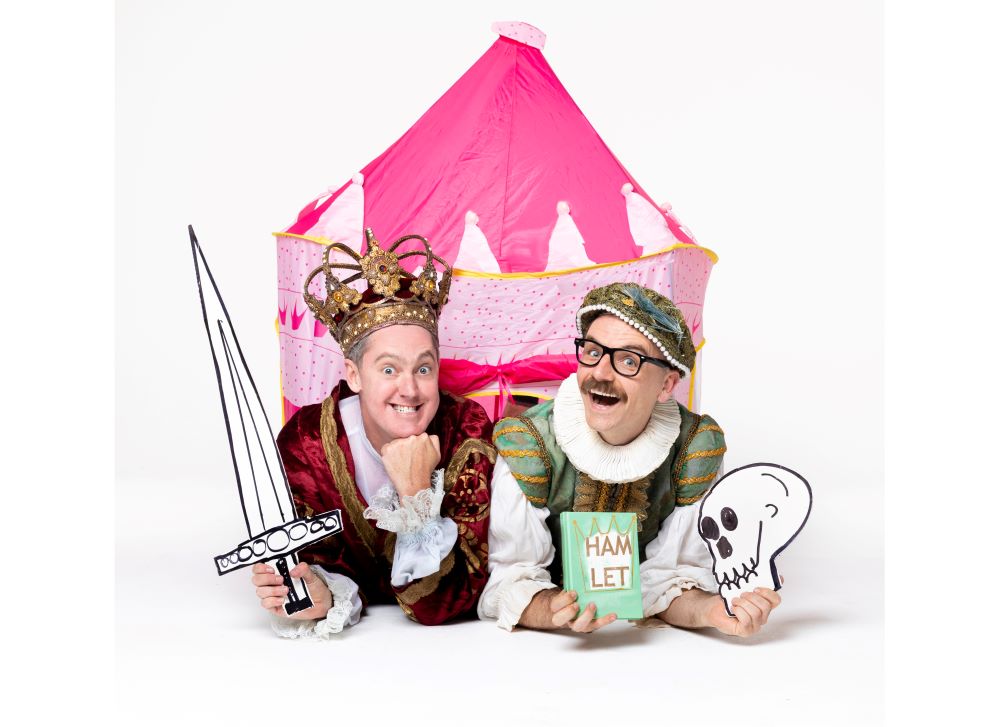 A must-see show for Horrible Histories fans! Don't miss the maestros of children's comedy, The Listies, in their award-winning show. This side-splitting extravaganza shatters the fourth wall and glues it back together with turbo-charged storytelling and silliness featuring ninjas, ghosts, swords, supersonic gags and more. 4 Shows Only!
WHEN: Tuesday 29 June at 2pm & 6pm, Wednesday 30 June at 10am & 2pm
WHERE: Joan Sutherland Performing Arts Centre, 597 High Street, Penrith
SUITED FOR: Ages 5 – 500 million (dinosaurs allowed!)
COST: Standard Ticket $25, Family of 4 Pass $90. Booking fee applies.
HOW TO BOOK: Book via thejoan.com.au/hamlet-prince-of-skidmark/ or call Box Office on (02) 4723 7600
WEBSITE: thejoan.com.au/hamlet-prince-of-skidmark/
SOCIAL MEDIA: Facebook; Instagram #thejoan
Penrith Regional Gallery
SCHOOL HOLIDAY ART WORKSHOPS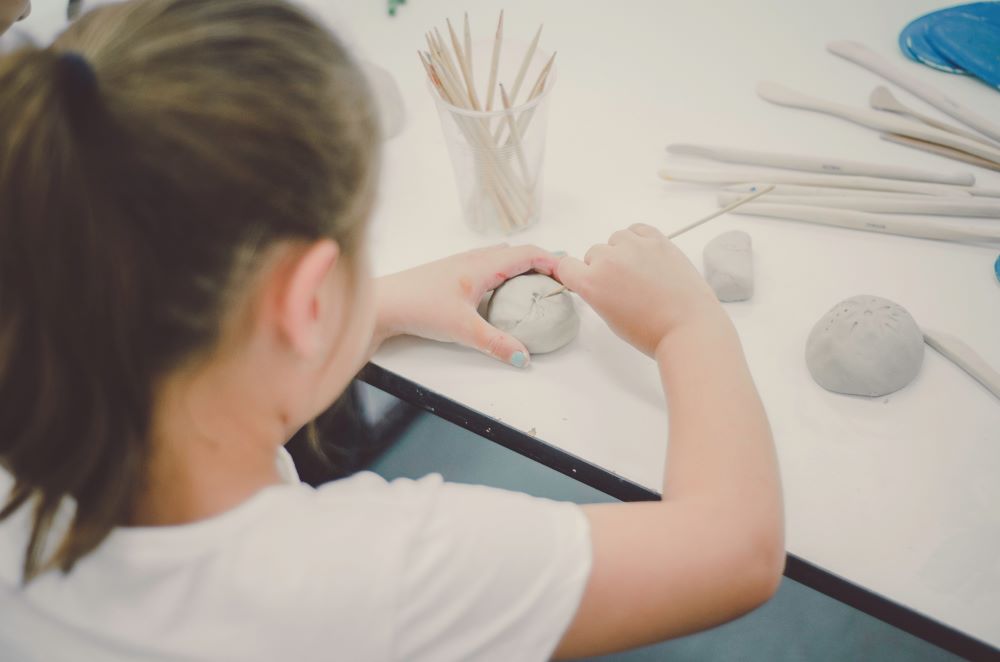 Let the kids get creative at the gallery these school holidays with a range of art workshops from drip painting to desert landscapes and clay animal bowls. These fun family, kids and teens programs are inspired by the gallery's garden sculptures and current exhibition Bird Petyarre & Middlebrook. All materials are supplied and all skill levels are welcome.

WHEN: Tuesday 29 June – Wednesday 7 July 2021
WHERE: Penrith Regional Gallery, Home of The Lewers Bequest, 86 River Road, Emu Plains, NSW, 2750
SUITED FOR: Children aged 6 – 15 and families
COST: $12 – $35
HOW TO BOOK: Book via our website www.penrithregionalgallery.com.au/whats-on/ or over the phone (02) 4735 1100
WEBSITE: www.penrithregionalgallery.com.au
SOCIAL MEDIA: Facebook; Instagram; #penrithregionalgallery
Zoom Therapy Services
5 DAY TEEN ADVENTURE GROUP!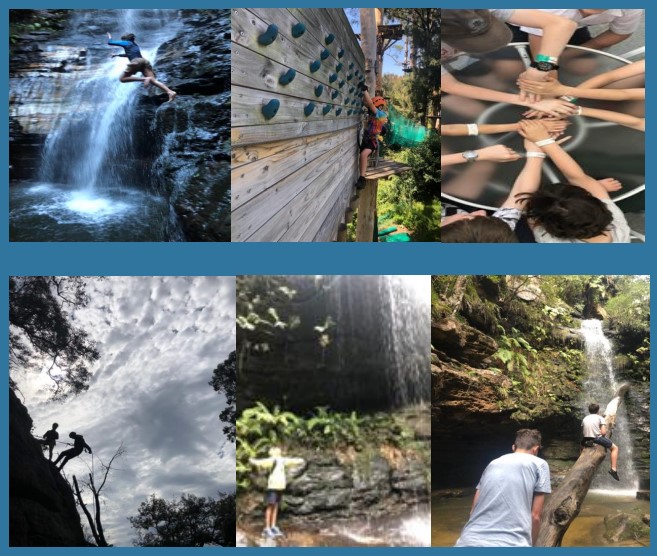 We are looking to run our specialised Occupational Therapy TEEN ADVENTURE GROUP (innovative community participation program) in the upcoming July 2021 school holidays. This is a unique and exciting outdoor program run by two experienced therapists and a team of student supports.
This exciting and unique program focuses on providing participants a chance to engage in a number of different adventure based experiences in which they can connect with their peer group to engage within cooperative games, trust activities, problem solving initiatives in a range of different outdoor adventure experiences in the community.

Our participants get into nature and the wilderness of the magical Blue Mountains activities including abseiling, waterfall exploring, bush initiatives, canyoning, rock climbing, paddle boarding, climbing through gorgeous gorges, kayaking, high ropes courses, caving and hiking in a supportive group with a chance to make friends and have fun.
WHEN: Monday 28 June – Friday 2 July 2021 (5 DAYS): session times vary depending on activity. Times to be confirmed closer to the school holidays.
WHERE: Locations, depending on activities: Buttenshaw Park & Birdwood Gully (Springwood), Blue Mountains National Park (Katoomba, Wentworth Falls & Lawson), Yellow Rock and TreeTops Grose River Park.
SUITED FOR: 12 years to 16 years. Program suitable for neurotypical and neurodiverse children and teens.
COST: TBC based on the number of participants and support staff to client ratio (based on previous programs $950 – $1200). NDIS funding accepted (self, agency and plan managed). Full fee paying clients also accepted with the potential to qualify for Medicare plans to subsidise session cost, for eligible participants.
HOW TO BOOK: Contact Meagan McGregor on 0409 820 991 or email zoomtherapyservices@gmail.com to arrange a chance to talk with a qualified Occupational Therapist to discuss how the program could benefit your child.
WEBSITE: https://zoomtherapyservices.com.au
LMAP Mini Olympics Kids Club, Glenbrook
3 FUN MORNINGS OF BIBLE DISCOVERY, GAMES & CRAFT!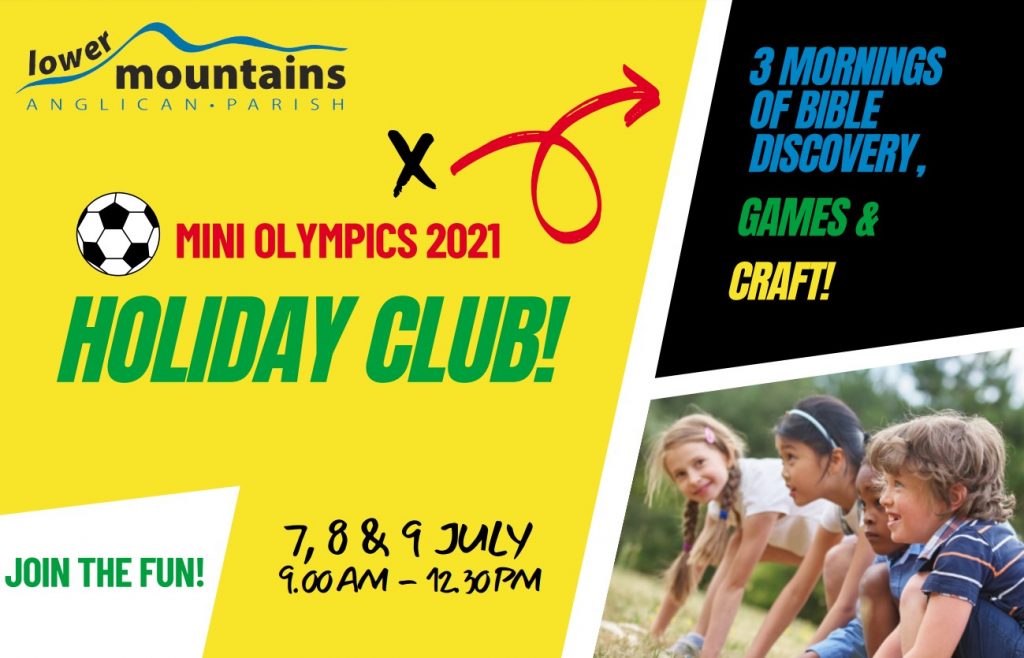 Three fun mornings of bible discovery, exciting games and craft are planned for primary aged children in the second week of the July school holidays at Lower Mountains Anglican Parish, Glenbrook! All programs and activities will be based on the Mini Olympics theme and children will be engaged in a fun, safe and welcoming environment. All leaders are Child Safe accredited, hold up-to-date 'Working with Children' checks, and are trained in Child Safe Essentials.
WHEN: Wednesday to Friday 7, 8 & 9 July 2021
WHERE: Lower Mountains Anglican Church, 1 Wascoe St, Glenbrook NSW 2774
SUITED FOR: Kindergarten – Year 6. Parents are also invited to stay for a free parenting seminar held each morning, lead by industry professionals.
COST: There is a suggested donation of $5 per child per day. You may pay on the day in cash or by card.
HOW TO BOOK: Register online; Call the Office on (02) 4739 1316 for more information; admin@lmap.org.au
WEBSITE: https://www.lmap.org.au/
SOCIAL MEDIA: Facebook
Featherdale Sydney Wildlife Park
BECOME A ZOOKEEPER FOR A DAY!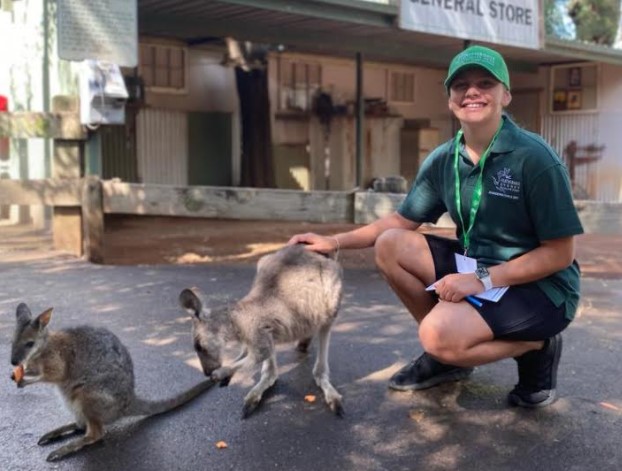 Featherdale Sydney Wildlife Park's Zookeeper for a Day Program is perfect for the little animal lover in your life! These school holidays Featherdale is proud to announce the launch of 3 tailored Zookeeper For A Day programs these school holidays, including the launch of two brand new sessions!
The new Inclusive Zookeeper for a Day program is now available with a dedicated session perfect for kids aged 8-13 with special needs and their carers, plus the new Team TEEN Zookeeper for a Day – perfect for students aged 12-16 who are keen to learn more about a day in the life of a Zookeeper at Featherdale!
Little keepers will be accompanied by Featherdale keepers and the education officer for a range of activities around the park for the day. The Zookeeper for a Day program is fully supervised by qualified education officers and keepers, and morning tea, lunch and drinks are provided.
WHEN: 3 sessions will be held during the June/ July School Holidays.
Monday 28th June – Junior Zookeeper for a Day (Ages 8-13)
Wednesday 30th June – Team TEEN Zookeeper for a Day (Ages 12 -16)
Tuesday 6th July – Inclusive Zookeeper for a Day (Ages 8-13)
WHERE: Featherdale Sydney Wildlife Park, 217-229 Kildare Road, Doonside NSW 2767.
COST: $195
HOW TO BOOK: Online. Booking is essential as spots fill up quickly! (02) 9622 1644
WEBSITE: https://www.featherdale.com.au/
SOCIAL MEDIA: Facebook; Instagram; Twitter; YouTube
Fusion Football, Glenbrook
3 DAY SPECIALISED FOOTBALL PROGRAM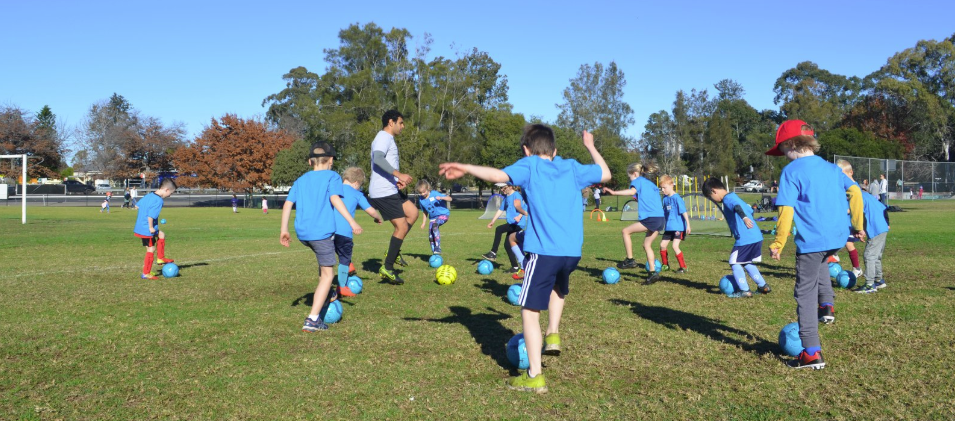 In this 3-day holiday program, professional qualified coaches with Working With Children Checks will engage your the kids in fun, challenging, game and skill-based football activities that will help develop and strengthen the fundamentals of Football. All the activities are designed to get your child thinking, moving, creating options, developing core strength and coordination, all in a team environment.
WHEN: Tuesday 29 June – Thursday 1 July 2021
WHERE: Glenbrook Oval, Great Western Highway, Glenbrook NSW 2773
SUITED FOR: Ages 6 – 13 years
COST: $150 for all three days
HOW TO BOOK: Book online. For inquiries, contact Mario on 0450 227 508; info@fusionfootball.com.au
WEBSITE: https://www.fusionfootball.com.au/
SOCIAL MEDIA: Facebook, Instagram
Kids Can Act, Springwood & South Penrith
INNOVATIVE DRAMA WORKSHOPS FOR KIDS & TEENS!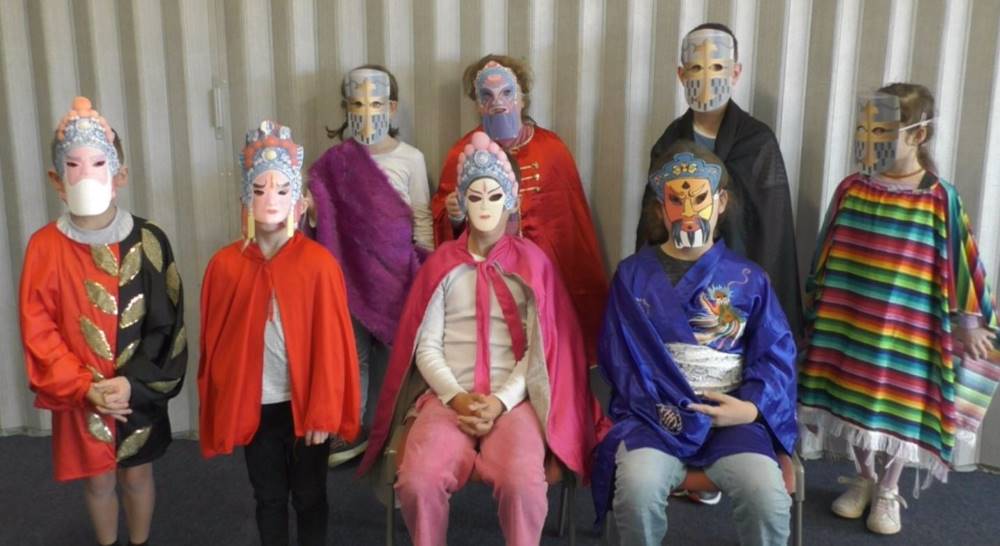 These Winter School Holidays, allow your child to SHINE with Kids Can Act Drama workshops in Springwood and South Penrith.
With exciting and educational workshops, including Storytelling Magic, The Day The Toys Came To Life – 1, 2, 3 Let's Make a Movie, The Magic Glasses – 1,2,3 Let's Make a Movie, The Princess and The Fairy Wish! and The Mystery of the Secret Door – 1, 2, 3 Let's Make a Movie. Something for EVERYONE! Book now! Give yourself a break and give the kids something FUN and CREATIVE to do. Why not use your CREATIVE KIDS VOUCHER and get 5 hours for FREE!
Cathie is always happy to discuss the best fit for your child. Your child can have fabulous creative FUN, whether they are a shiny star born for the stage or one who just needs some confidence, courage and self-esteem to find their own voice and help them to navigate life.
When: Wednesdays 30 June & 7 July (South Penrith), Thursdays 1 & 8 July (Springwood) and Fridays 2 & 9 July (Springwood).
WHERE: Uniting Church Lower Hall, 4 Lewin St, Springwood;
South Penrith Neighbourhood Centre, 3 Trent Street, South Penrith.
SUITED FOR: Most classes are suitable for 4 – 16 years.
COST: From $70 – $99 per workshop or a Full Day discount at $160.
HOW TO BOOK: Online or contact Cathie on 0414 475 158; kidscanactstudio@gmail.com
WEBSITE: www.kidscanact.com.au
SOCIAL MEDIA: Facebook
Wacky Workshops, Glenbrook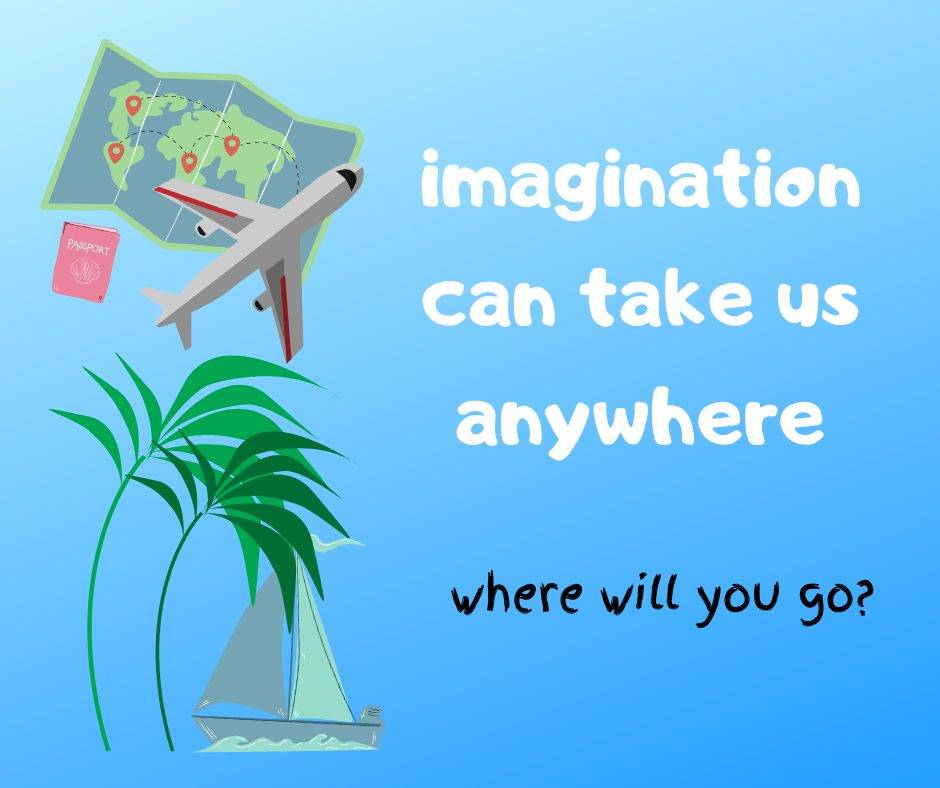 On June 30, be among the first to claim your seat on Wacky Airlines' magical plane during the June/July school holidays with this fun arts and crafts workshop. Border restrictions don't apply to Wacky Airline's imaginary plane. Students will visit a surprise destination, learn a little about the country and do arts and crafts relative to that place.
On July 7, book your seat on Wacky Airlines' magical plane with this fun arts and crafts workshop which takes you to a new country with different arts and crafts. Each student receives their own passport, ticket and information sheet and takes home all their creations.
Book one or you can book both workshops and bring the passport to the next International Crafts workshop (on Wednesday, July 7) for your chance to win The Wacky Pack – Smart Art Start. If you are not registered with Wacky Workshops, please do that here before purchasing.
WHEN: 10.00am – 11.30am. Wednesday 30 June & Wednesday 7 July 2021.
WHERE: Wacky Workshops Glenbrook Studio
SUITED FOR: 4 – 10 years
COST: $35 – all materials included
HOW TO BOOK: Online: International Crafts June 30; International Crafts Workshop July 7. Contact Tami on 0402732859; wackyworkshops1@gmail.com
WEBSITE: https://gleefulgrandiva.com/the-wacky-workshops-page/
SOCIAL MEDIA: Facebook, Instagram, #wackyworkshops

Wascoe Siding, Blaxland
RIDE A MINIATURE TRAIN ON JULY 4!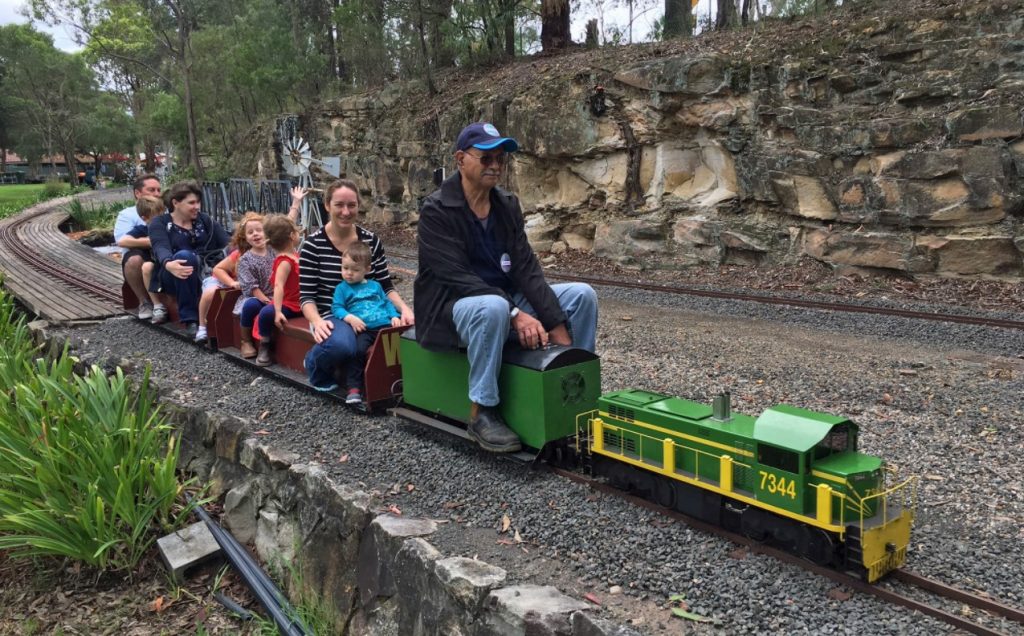 Wascoe Siding Miniature Railway, Blaxland, is a Blue Mountains school holidays classic. Riding the miniature trains at Wascoe Siding is a fun and unique family activity in the lower Blue Mountains, suitable for all ages. Learn about steam engines from local miniature railway experts and create wonderful memories at the historic Wascoe Siding Minature Railway.
WHEN: Sunday 4 July 2021.
WHERE: 15 Grahame Street, Blaxland NSW 2774
SUITED FOR: Primary aged children aged 5 – 12 years
COST: Train ride tickets are for up to 4 people per carriage (purchase one ticket for $15). Entry Fees: Children up to 3 years free; Ages 4 to 16 years $2; Ages 17+ $5; Pensioners/concession holders $2.
Payment at the front gate is via EFTPOS or non-contact methods only.
HOW TO BOOK: Online; wascoesiding@gmail.com
WEBSITE: infobluemountains.net.au
SOCIAL MEDIA: Facebook
RSPCA NSW
Winter School Holiday Program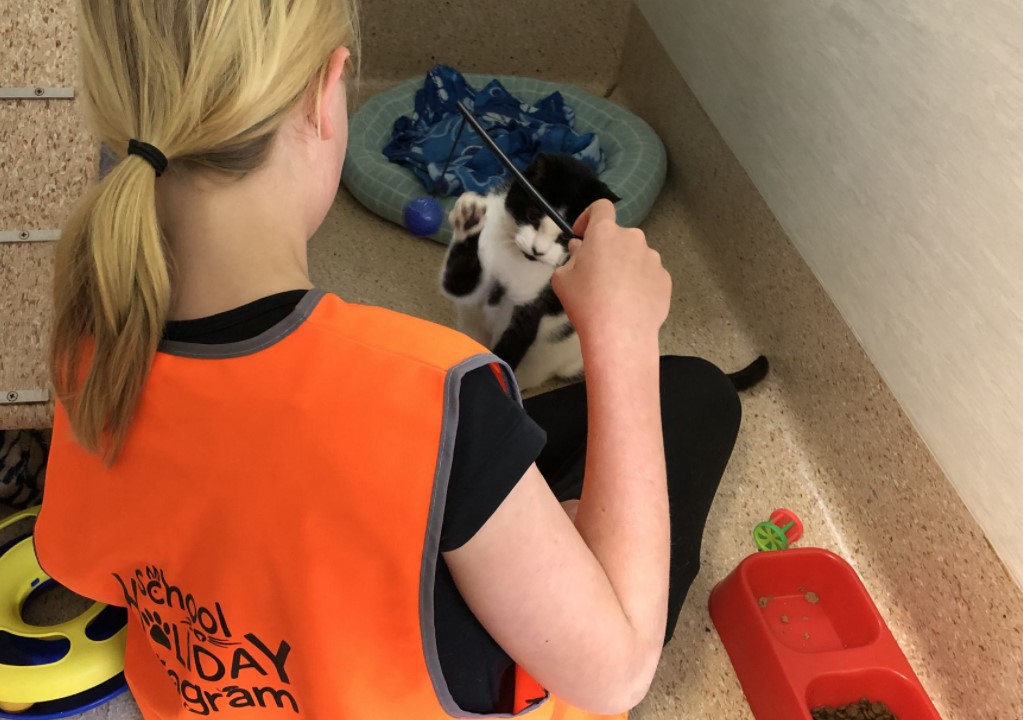 Participants will have a chance to get up close and personal with cats, dogs, ducks, pocket pets, and maybe even the occasional donkey! At any one time there can be a large variety of animals seeking shelter at RSPCA NSW, waiting to find their forever home. Spend a day at our shelter learning about what goes on behind the scenes and lending a helping hand to make sure you and the animals have the best day ever!
School Holiday activities may include:
A tour of the inspector shed, shelter and veterinary hospital,
Cleaning and preparing pocket pet enclosures,
Conducting health checks on shelter animals,
Basic grooming of dogs and cats,
Creating enrichment toys and objects for shelter animals.
WHEN: Monday 28 June – Friday 9 July, 2021
WHERE: 121-125 Mort St, Katoomba NSW 2780
SUITED FOR: Sessions are tailored to specific age groups: 8-11 years and 12-14 years.
COST: Full-day sessions (six hours) are $80 plus booking fees.
Half-day sessions (three hours) are $40 plus booking fees.
HOW TO BOOK: Online or contact the Education Team on (02) 9782 4478
WEBSITE: https://www.rspcansw.org.au/what-we-do/education/school-holiday-program/
SOCIAL MEDIA: Facebook; Instagram; Twitter; YouTube

Blue Mountains Library
School Holiday Workshops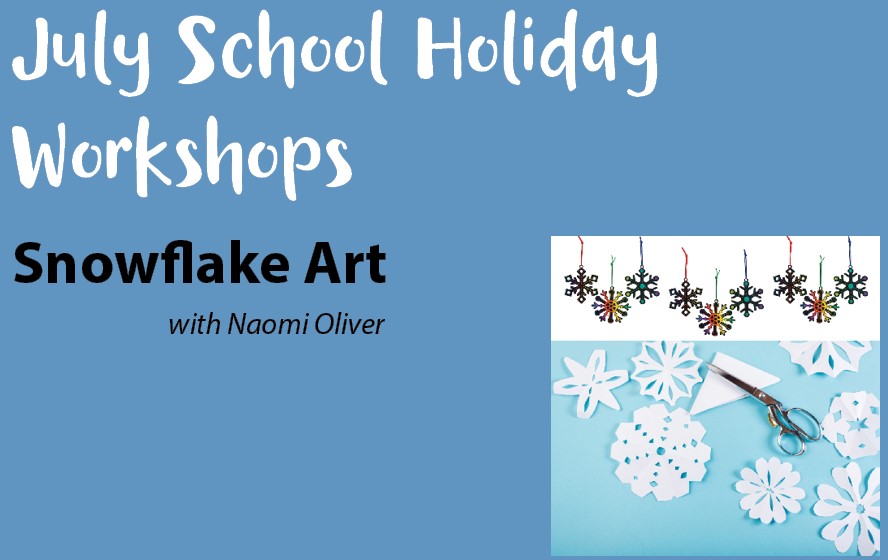 Join Naomi Oliver for another great bunch of art workshops run by Blue Mountains City Library these Winter School Holidays. From Penguin Portraits, Magical Winter Lanscapes, Snap Band Design and Snowflake Art, these workshops are excellent value and are fun and educational.
WHEN: Friday 2 July – Saturday 10 July, 2021
WHERE: Various locations throughout the Blue Mountains
SUITED FOR: Primary and high school students
COST: Face to face sessions are $6 each child. Online tutorials are FREE.
HOW TO BOOK: Online.
CONTACT: bmlibrary@bmcc.nsw.gov.au
WEBSITE: https://library.bmcc.nsw.gov.au/
SOCIAL MEDIA: Facebook, Twitter, Flickr, Tumblr,
Belong Blue Mountains
The Great Book Swap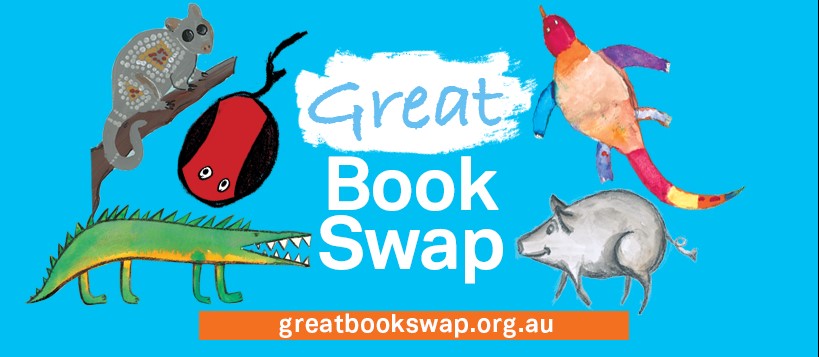 Belong Blue Mountains is holding a Great Book Swap during NAIDOC Week this July to support The Indigenous Literacy Foundation (ILF) to provide books and learning resources to children living in remote communities across Australia. You and your family are welcome to any of the three events held in the second week of the NSW school holidays at the local neighbourhood centres. Enjoy a cuppa, bring a gold coin donation and swap a book (or more!).
WHEN & WHERE: Lower Mountains Neighbourhood Centre, Blaxland, 33 Hope Street, Blaxland – 9:00 am-4:00 pm – Monday 5 July – Friday 9 July 2021

Lawson Neighbourhood Centre, 9 New St Lawson, 10:00 am-12:00 midday – Monday 5 July 2021

Katoomba Neighbourhood Centre, 8 Station St, Katoomba, 10:30 am – 2:30pm – Wednesday 7 July 2021

COST: A gold coin donation would be much appreciated
HOW TO BOOK: No bookings required. You are welcome to drop off books before the events from Tuesday – Friday 9:30 am – 3:30 pm. Contact: 02 4782 1117 Monday – Friday 9 am – 4 pm.
WEBSITE: https://www.belongbm.org.au/
SOCIAL MEDIA: Facebook
There is something for everyone these Winter school holidays! We wish you a wonderful break and hope that these Blue Mountains school holidays ideas provide you and your family with inspiration for creating memorable and exciting family experiences, locally!