AUGUST 2020 IS EDUCATION MONTH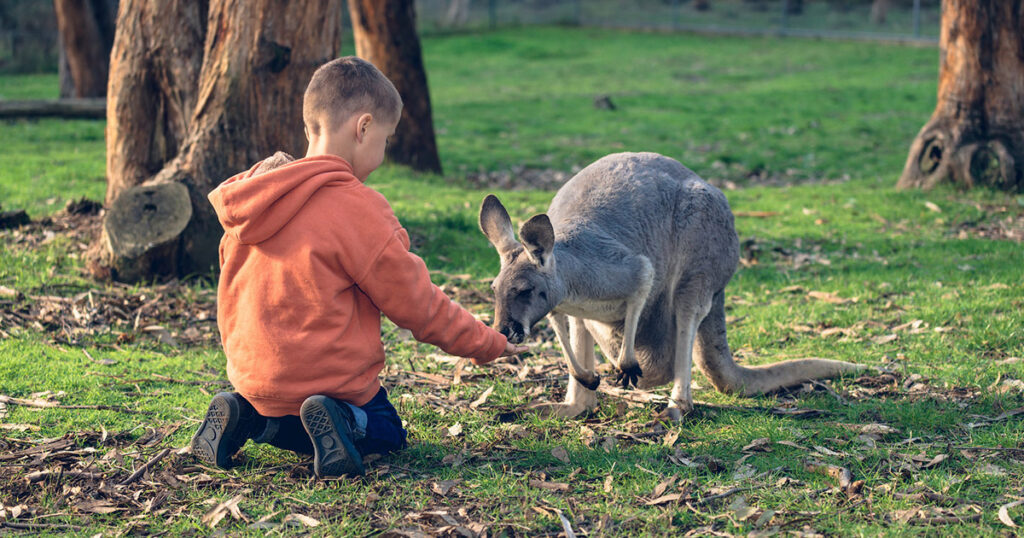 Featherdale Sydney and Mogo Wildlife Parks have a very special offer for all teachers this month. In what has been a challenging year for us all, Zookeeper Chad and the team at Featherdale Sydney Wildlife Park and Mogo Wildlife Park have not forgotten the difficulty this year has placed particularly on wildlife education. To further promote learning about Australian native animals and the world's threatened animal population, the parks are committing their efforts in August 2020 to promote education and 'give back' to the schools who do so much to ensure future generations are equipped and committed to wildlife conservation, in the very first EDUCATION MONTH, running throughout August 2020.
The month-long EDUCATION MONTH event will offer:
Free Entry to all teaching professionals to Featherdale Sydney Wildlife Park and Mogo Wildlife Park for single visits for the month of August 2020. Teaching staff must show their det.nsw.edu.au email address or a verified employee card or an employee email address, or a letter from their employer. Teachers can purchase tickets for their guests are regular prices.
Threatened Species Schools Challenge – Classes are invited to 'Design A Habitat' for a Featherdale threatened species, with submissions due on 31 August 2020. Four winning classes will be selected, and announced on this year's Threatened Species Day, 7 September.
Zookeeper Chad will be bringing back his popular 'Ask A Zookeeper' series across Facebook and Instagram to engage students and animal lovers with the animals that call Featherdale Sydney and Mogo Wildlife Parks home.
New Virtual Keeper Talks – a great educational resource and thought-starter for teachers to use in their classes about Australian wildlife.
New Incursions added to Education Experiences along with our popular Excursion packages: We offer a variety of lessons for both primary and high school students. From science and technology, geography and business studies, explore all the lesson plans available for your students at Featherdale Sydney Wildlife Park.
Teachers are invited to click the button below to register for complimentary admission, and purchase tickets for their guests. Teachers can visit Featherdale Sydney Wildlife Park and Mogo Wildlife Park during the month of August, and teachers will also receive 10% off all purchases at the parks when the visit, including purchases at the parks' café and gift shop, encounter bookings and annual passes. Teachers can submit their entries for the Threatened Species Schools Challenge via email education@featherdale.com.au or ring Featherdale Sydney Wildlife Park on 0296221644 to arrange collection of their submission (if it is a model, diorama etc)
Featherdale Sydney also featured in our Blue Mountains Mums Winter School Holiday Guide.