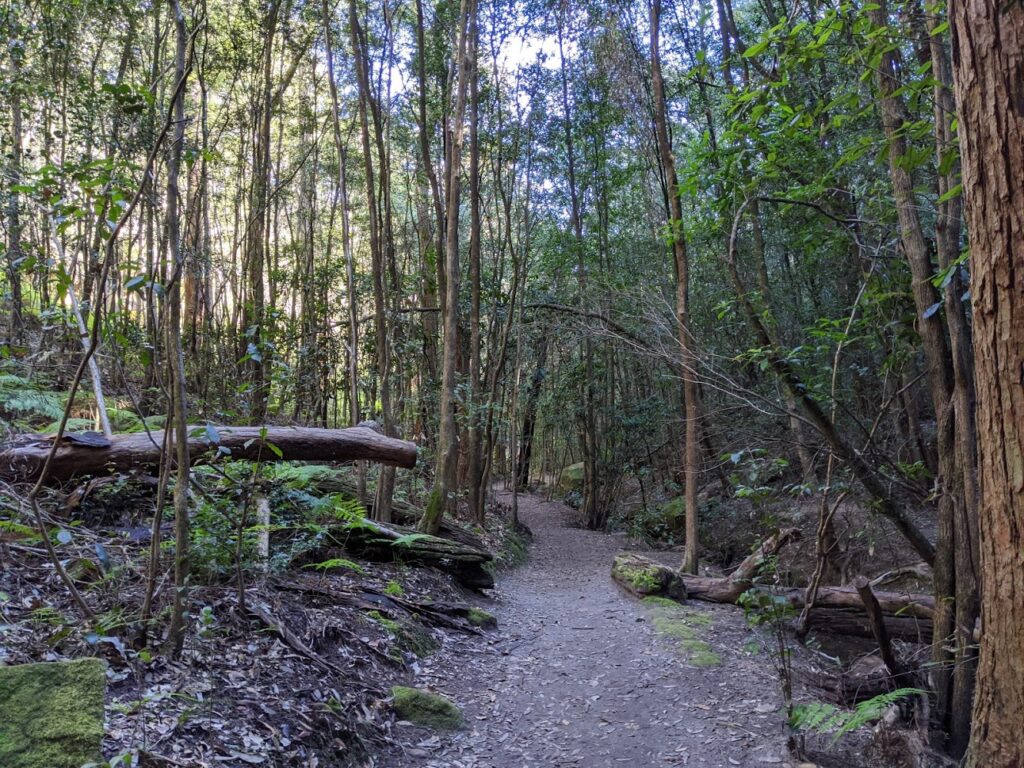 Winter is a fantastic time of year to explore the beauty of Blue Mountains bushwalks with children. This hidden gem of a track is a sensational one for families to explore and soak up the amazing diversity of the Blue Mountains.
Birdwood Gully/ Madolin Glen track is a medium grade 2.6km bushwalk in Springwood that will take around 1 – 1.5 hours to complete. From little bridges and waterfalls to massive sandstone overhangs, ferns carpeting the ground, huge grass trees, glowworm caves and running creeks – this track is a slice of paradise and will leave your most reluctant bushwalkers relishing in the sights with awe and wonder.
This Blue Mountains Bushwalk has Glowworms
(but please take care of them!)
Glow worms live here! There are various dark overhangs that house glowworms along the Birdwood Gully Springwood track. Your children will enjoy the challenge of trying to spot the glowworms, but obviously, nighttime is the best time to view them. During the day, it is still possible to see a scattering of glowworms hanging delicately in rock crevices.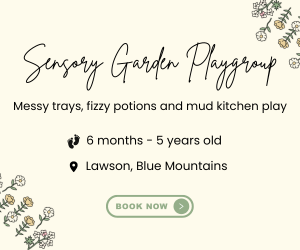 If you do find glowworms, please leave them alone. Never touch glowworms, shine a torch directly at them, or use flash photography. If you need light, point your torch towards the ground.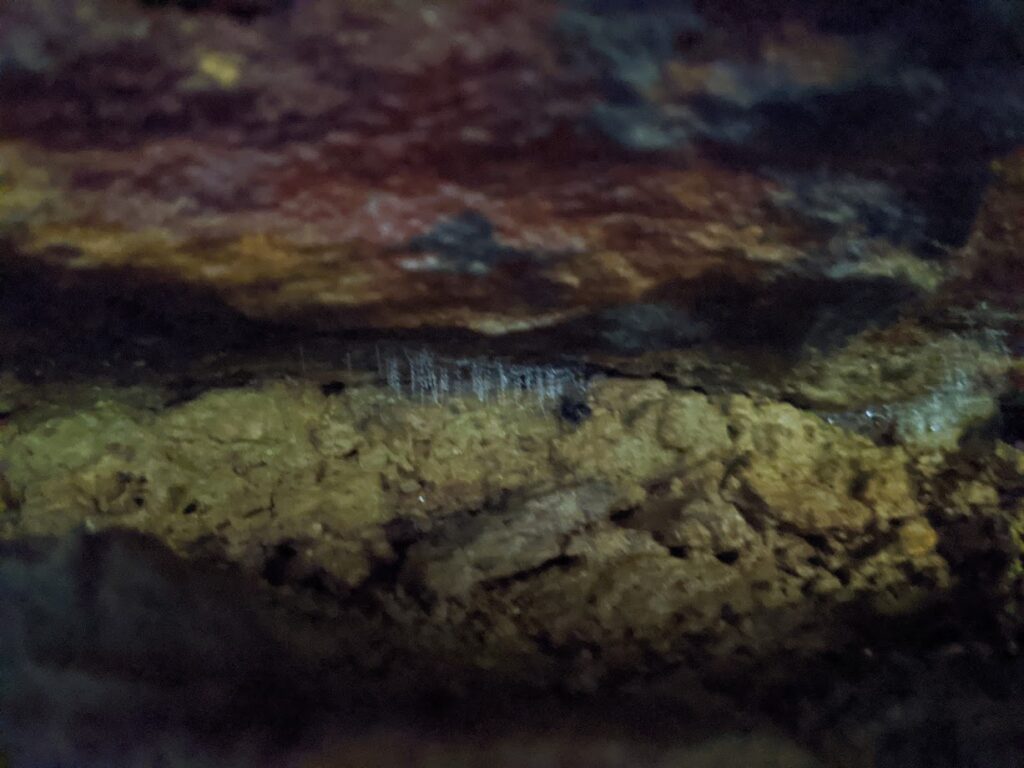 Who is Birdwood Gully Bushwalk Suitable for?
Birdwood Gully is a 2.6km medium difficulty Blue Mountains bushwalk and most people with moderate fitness will be fine to complete this walk. For some children, it might be a little long for them. There are stairs down into the gully and at the end of the walk, there are stairs that head back up.
Whether your child will be okay to complete this track depends on their individual level of fitness. For example, a fairly fit three year old may need some assistance towards the end but older children should be fine to complete it (they will still need a good rest afterward though!).
As there are stairs on this walk, Birdwood Gully is a Blue Mountains bushwalk that is not pram friendly and is not suitable for anyone with mobility difficulties.
Is Birdwood Gully Dog Friendly?
Yes! Dogs on a lead are welcome on your walk around Birdwood Gully but please clean up after them.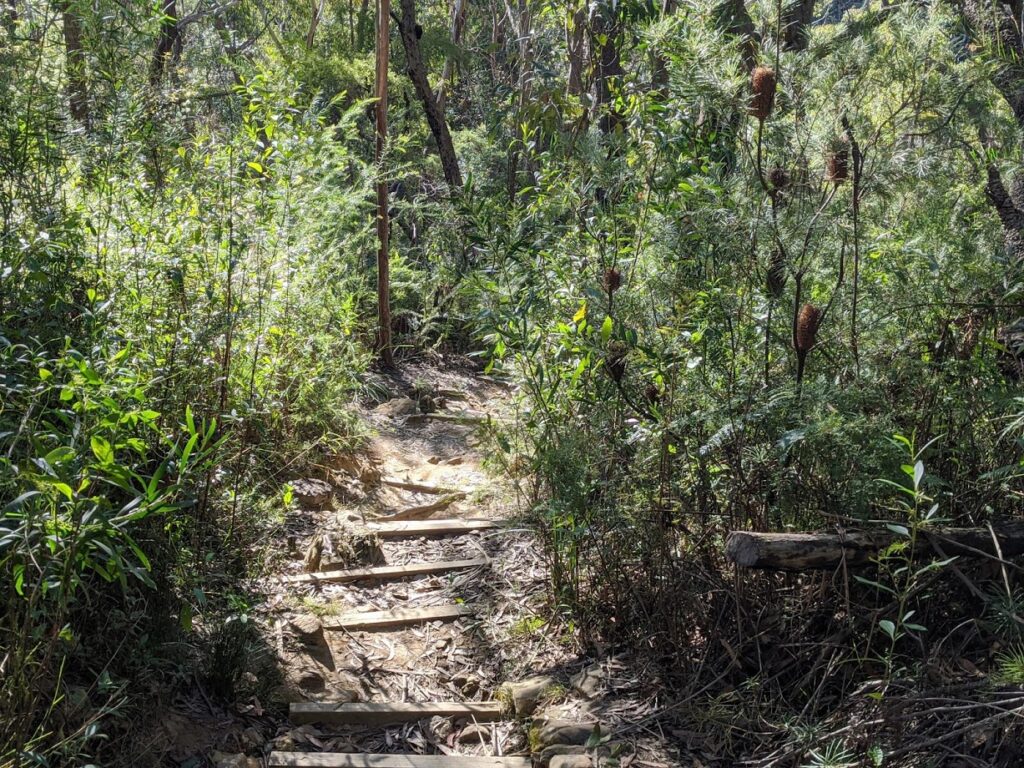 Finding the Track
You can access Birdwood Gully/Madolin Glen track from Lucinda Ave, Boland Ave or Bednall Road, Springwood.
It is always recommended that at least two adults bushwalk with children. At the end of the walk, little legs might be tired so one adult might fetch the car while the others wait. Take care with traffic along Bednall Road, as cars may speed down the winding road.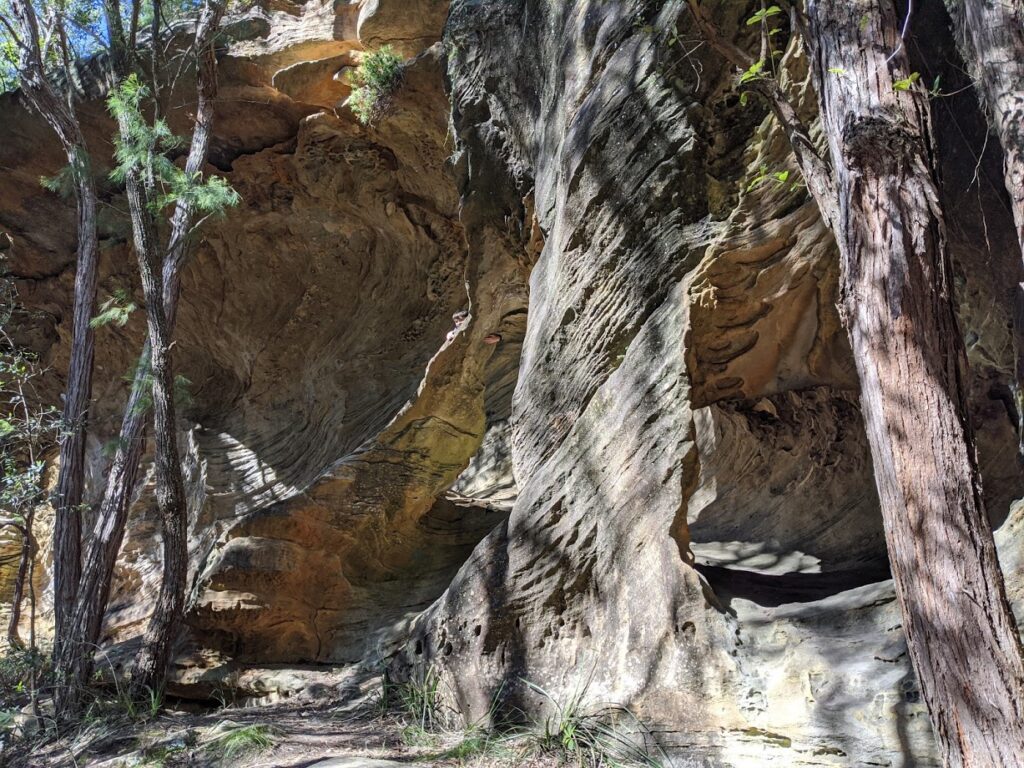 What to Bring
Print the Birdwood Gully Bushtrackers Map for your children to practise their map reading skills.
Bring plenty of food and drinks for your family to enjoy as you take rest breaks and enjoy the serenity of this majestic track. Bring a jacket each, sturdy, non slip closed shoes, long pants, sun protection and a first aid kit. You'll need a camera too because the sights are amazing!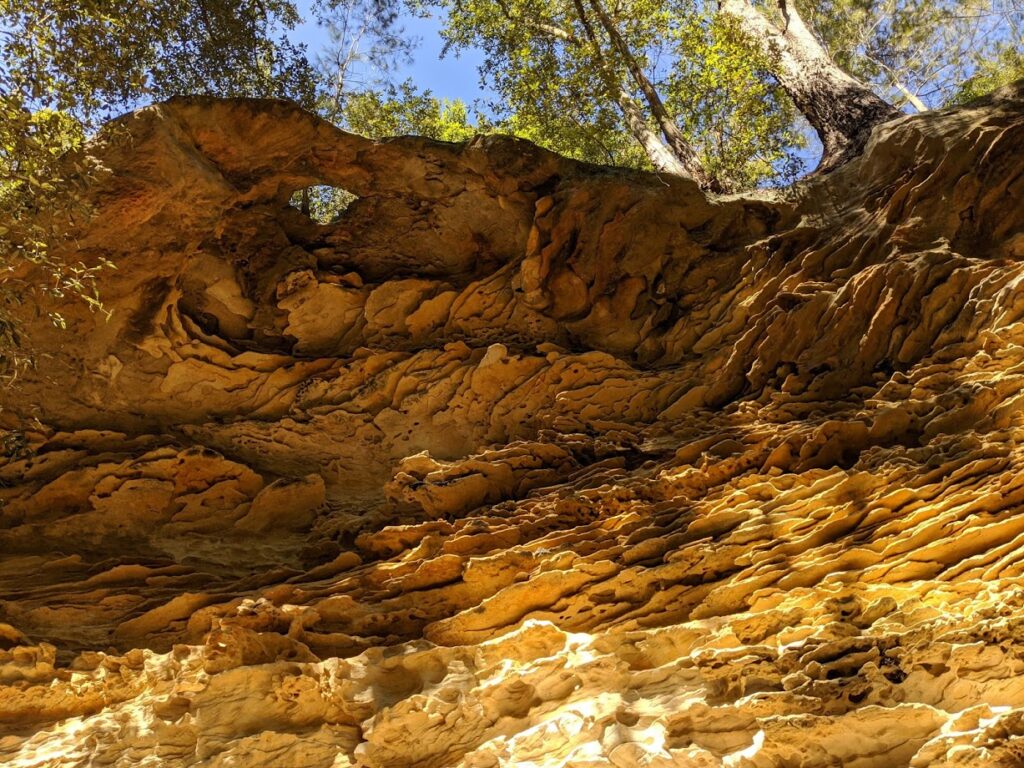 Bushwalking Safety
Before you grab your little ones, backpacks, drink bottles and walking shoes, ensure that you check all of the relevant safety requirements for any Blue Mountains bushwalk that you are walking. You are in nature's playground and each walk is different and requires a different level of preparation. Please read our tips for keeping children safe on bushwalks. It's a good idea to also download the NSW National Parks app and check out the Think before you TREK advice on the NSW National Parks and Wildlife Service.
It is essential that you click on the links above and adhere to the recommendations. Even though it is Winter and spiders and snakes are less of an issue than in the warmer months, please realise that the bush is their home and there is always a chance that you may come across wildlife on your walk. Be alert and prepared, not alarmed.
We hope that you enjoy a safe and memorable family experience bushwalking in the Blue Mountains! Please let us know in the comments about your walk through Birdwood Gully – we would love to hear from you!
Additional information can be found on the Blue Mountains Mums Terms of Use page.